Welcome to
West Virginia
District 29-C



---
District Governor
Tom Crouser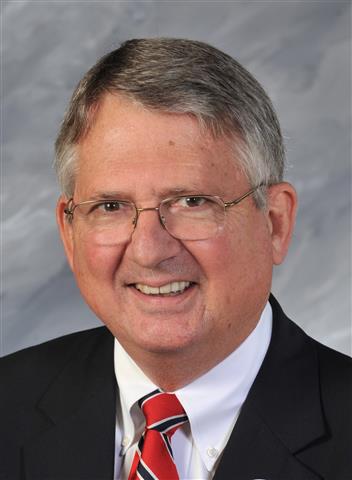 ---
Tale of Two Lions
During my visits to clubs throughout the district, I distinctly remember two Lions. One was a member of a thriving Lions club and the other one wasn't.
The one who wasn't thriving, said his club was failing and that there was nothing that could be done. Although the club was in a town of 8,000, there just isn't anyone interested in civic clubs these days. They were down to five active members, three really. They haven't done any projects for some time and they meet only occasionally. You know the younger generation just has so many other things to do these days. They were wondering about how to increase members.
Hum. Don't know that they can for I don't know if why someone would want to join with them, either.
I do know my friend who is a member of a thriving Lions Club in a similarly sized area was too busy to hardly talk. He was gathering up a work crew for a civic project the following Saturday. I was the speaker at that evenings meeting, but then they usually always have a speaker on a topic that interests the members as well as others in the community.
Speaking of which, they had a meal. They always have a meal at this evening meeting. And they hold it in the meeting room of a restaurant where they don't have to guarantee a head count. Everyone can order off the menu and there's no cost to the club. Oh yes, they have plenty of easy parking for members and guests.
The club has a website and Facebook page along with an ongoing service project. The club regularly and effectively promotes itself to the community. The club spends time on recruiting members. Not 24/7 mind you, but a spring and fall focused round-up where they visit business and community leaders and tries to recruit them.
Their new members, by the way, receive orientation and are inducted in a formal manner at a club meeting. And the members are active in the Zone as well as the District, with several as being Past District Governors.
So, you tell me. What's the difference in these two clubs? Why does one thrive and the other barely survive? While I don't know all the reasons, the one thrives because it does what's most important. And they don't coast by allowing one thing to drop and then another. Then another.
After all, we can only coast going downhill.
And then there's those fine Lions, led by 1VDG Charolette Henson, who have been working hard to charter the new Dunbar Centennial Lions Club. They visited businesses, made friends, ask people to join and many have. They've held several meetings and are already working on a project before they've been chartered. How will they do? Don't know. But I do know you won't see them coating downhill as some of our clubs are doing.
Have a great Holiday Season, Merry Christmas and a Happy New Year. See you at Leadership School if not before.
District Governor Tom Crouser
December 2017

---
Lions Clubs International is the world's largest service club organization with more than 1.4 million members in approximately 46,000 clubs in more than 200 countries and geographical areas around the world.