Team Up for Service Excellence
Johanna Elliott, District Governor 2017-2018
"Treasure the Past. Welcome the Future."
As we celebrate the end of Lion's first 100 years and usher in our next 100 years in this particular Lions year, we must make changes so that the future of Lionism, the Lion Legacy, continues to Serve our local communities, our state, our country, the world. But to make modernizing changes without the knowledge, the embrace, of the past is to proceed recklessly. We are fortunate that we have Past District Governors and Lion members, many of whom are celebrating or nearly celebrating their own centennial, to give us wise council on how to proceed.
While our GMT, PDG Ron Gay, our 1st and 2nd VDG's, James Haverland and Mark Ulrich, respectively, work tirelessly to promote District membership through strengthening existing clubs, establishing new clubs, and directing our membership Blitzes, your District Governor will be promoting the other side of the membership coin: Retention. With a close relationship with our Membership Chairs, the foundation of Club leadership, and Zone Chairs, the foundation of District leadership, I will work diligently to plug the leaky bucket, to close to back door of membership drops. Together, our team will promote that every single member has a talent, a value that is useful to the club and often just waiting to be discovered. Active Lions don't drop out!
This District Governor will also promote our youth, the future of Lionism. By promoting our LEO Clubs, our future Lion Leaders, we will secure our Lion Legacy. All of our Youth Programs, under one coordinated umbrella, chaired by Lion Pat Jackson, will get their due attention and promotion so that they will be enabled, and nurtured, to usher in our Lions Future. We will begin with our new Lions Red Ribbon Gala, a District-wide project to take place on one special night, which will fund all of our Youth Programs.
LCI has developed a new position called Global Service Team leader (GST). This position, still in its infancy, was formed to promote our service projects. Our first District GST will be IPDG Michael Smalley. And here's a newsflash: Our District is top-notch when it comes to our club projects! We just need to remember to report them! IPDG Mike is the perfect choice as our premiere GST, having worked diligently with our Centennial Projects.
Have you been to any of our Training sessions yet? Have you met our new Global Leadership Team leader (GLT), Loretta Shirley? Lion Loretta has been blowing-away the training numbers with well planned, innovative ideas. All club Presidents, Secretaries, Membership Chairs, and Zone Chairs, at least, should experience Lion Loretta's newly, updated training sessions.
---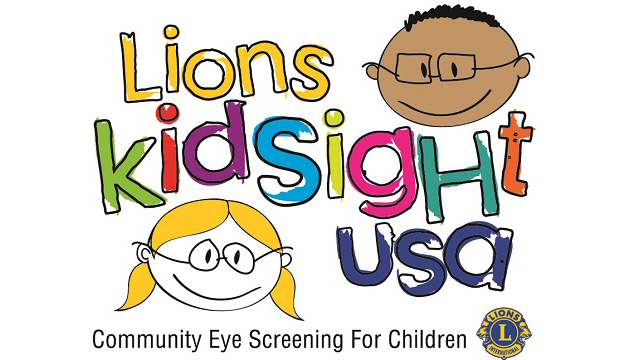 If you could save a child's sight with the press of a button, wouldn't you? That's the idea behind Lions KidSight USA, a new national initiative announced by Lions in the United States. Lions KidSight USA was launched to help ensure that children between the ages of six months and six years receive vision screening and professional follow-up care when needed. - See more at: http://e-district.org/sites/kidsightusa/
---

Visit the District 2S5 Facebook Page!
Lions Clubs International is the world's largest service club organization with more than 1.4 million members in approximately 46,000 clubs in more than 200 countries and geographical areas around the world.