South Carolina Lions
District 32-A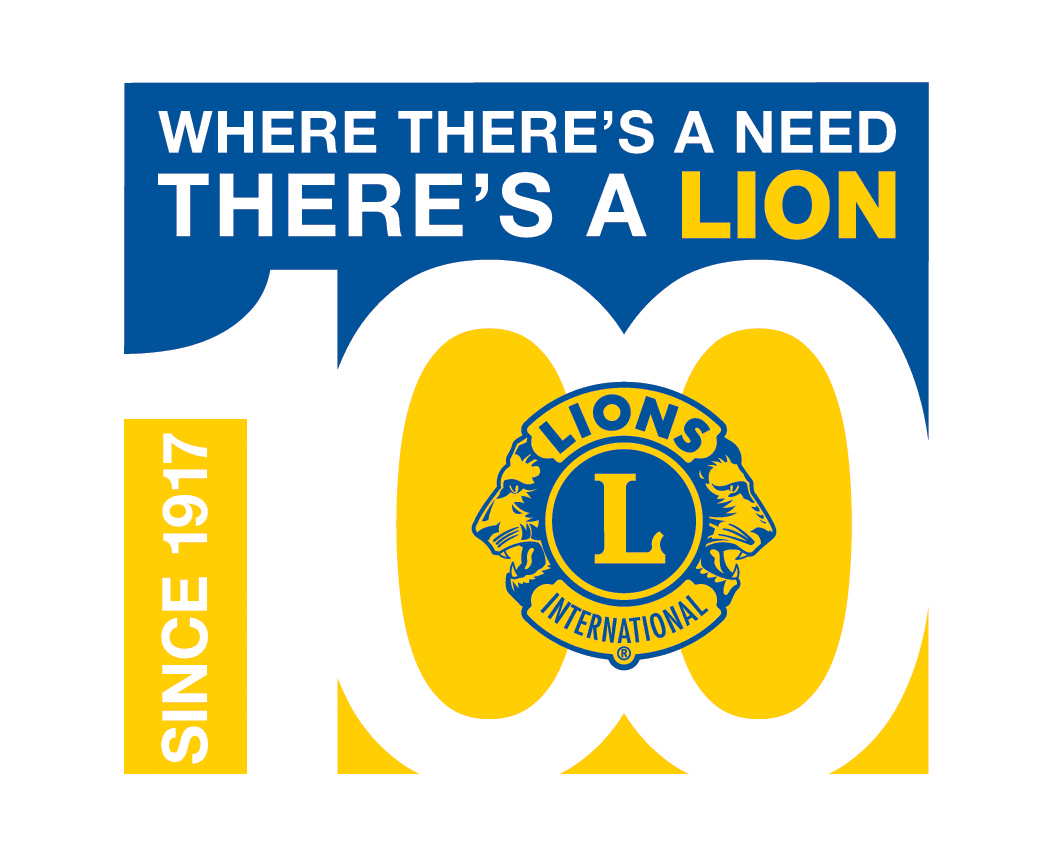 District 32-A is one of four Lions districts that comprise Multiple District 32, the Lions of South Carolina. Our district encompasses the counties of Anderson, Cherokee, Greenville, Oconee, Pickens, and Spartanburg in Upstate South Carolina. Since 1922 our Lions Clubs have served their communities by recycling eyeglasses and hearing aids, providing eye surgeries, conducting vision and hearing screenings, holding recreational camps for blind children, conducting diabetes screenings and diabetes awareness programs, and so much more.
We also provide youth programs to make growing up safer and healthier and bring children together and help them share a message of peace through the Lions "Peace Poster Contest." And when a disaster strikes, South Carolina Lions respond and mobilize to assist the community -- whether the emergency affects a few people or thousands.
Our Upstate South Carolina Lions Clubs are always looking for men and women who want to serve their community while enjoying fun and fellowship with friends. Find out more about what Lions do. Read the publication I Am a Lion and also Lions Make a Difference. Feel free to contact one of the officers on our Contact Us webpage for more information on how to "Be a Lion." Join us as "We Serve.
---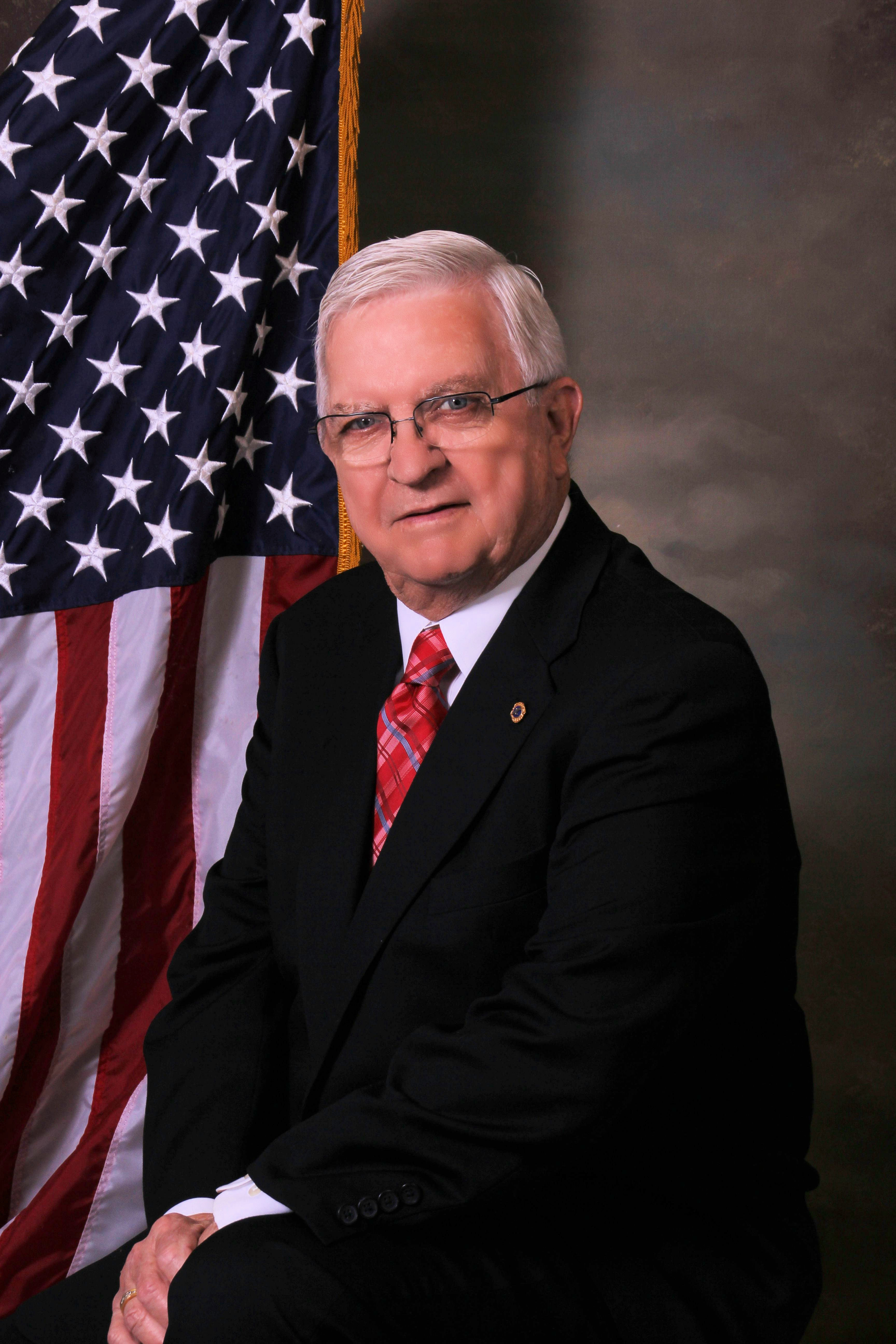 District Governor
Lion Richard Whitlock (Lion Martha)
1st Vice District Governor
Planned Vacancy Due to Redistricting
2nd Vice District Governor
Lion Stacey Beeler (Cheri)

---
2017 Peace Poster Contest Winner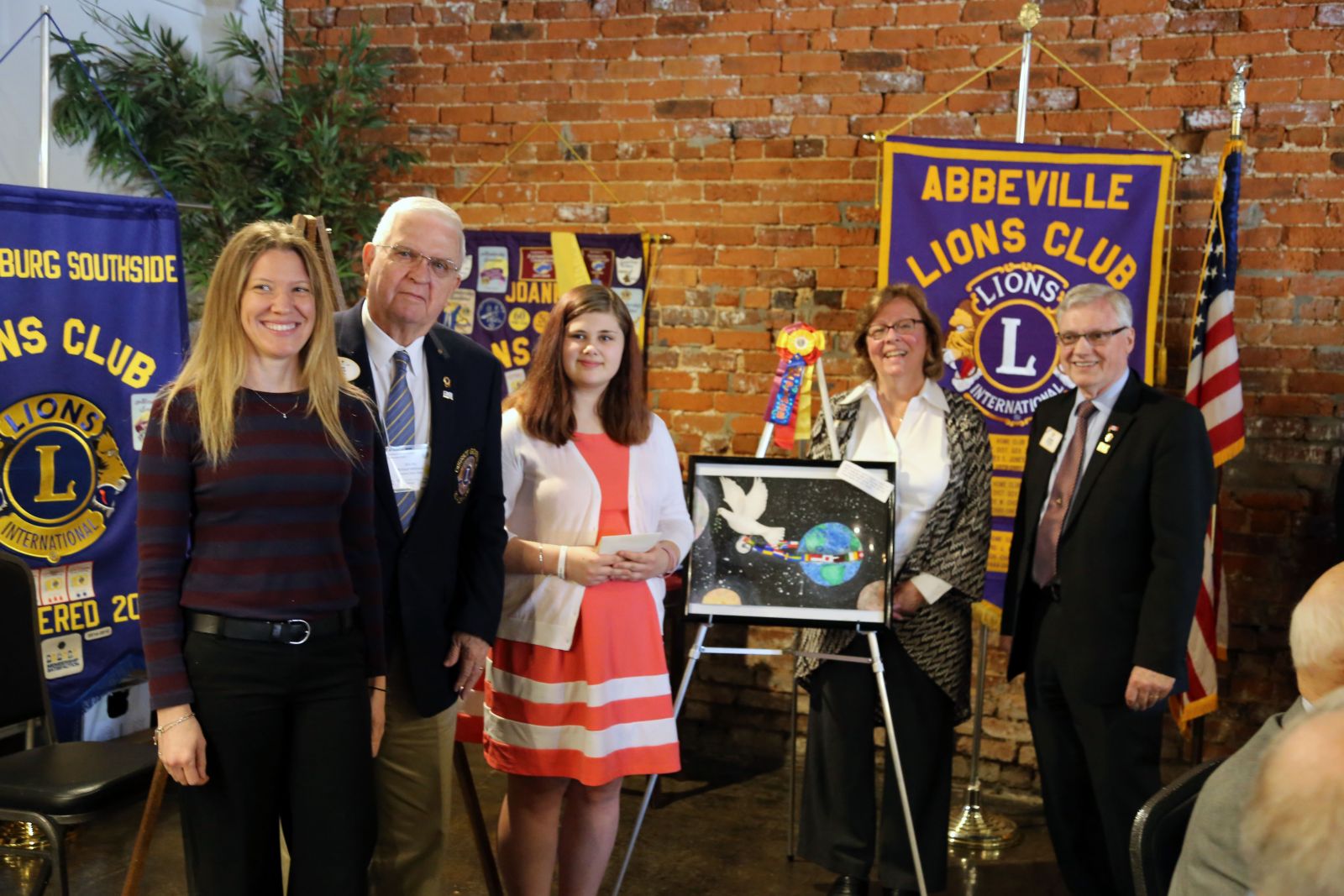 Gettys Middle School art teacher, Mary Young; DG Richard Whitlock;
32A Peace Poster winner, Naomi Bayne;
32A Peace Poster Chair Rita Spiess; ID Tom Gordon

---

International President
Dr. Naresh Aggarwal
The Power of We
Standing together in service. As individuals, we can only do so much. But when 1.4 million Lions work together, there is no limit to what we can achieve. If each of us invested just $10 each month in service or served just one more hour per week, we could truly change the world.
The Power of Action
Transforming hope into action. Lions are active in communities all over the world. Let's take advantage of our global presence by engaging each Lion in service early and often. We must address the urgent needs of our communities by selecting projects that convert every hour, dollar and member into service.
The Power of Service
Making the impossible possible. It all comes down to one thing—service. Our purpose has always been to provide service to those in need. Solving our world's greatest problems is within reach if we work together. But only through service can we change lives and make the world a better place.
---

Empowering Clubs through the
Power of Action
The Global Action Team was built with a vision that one day every need in the world will be served by a Lion or Leo. It brings together the three key areas of Lions:
Leadership development
Membership
Service
By unifying the Global Leadership Team (GLT), Global Membership Team (GMT) and Global Service Team (GST) as the Global Action Team, we will create synergy and new opportunities for clubs to grow and serve.
Our Mission – The Global Action Team will champion the vision of LCI & LCIF and build on the passion of our Lions and Leos through service.
Our Goal – To impact over 200 million lives through service, increase our membership to 1.7 million Lions and Leos, and provide learning opportunities to over 500,000 members by the year 2020.
You'll see the Global Action Team Difference
The Global Action Team can help you energize your members and take your club to the next level.
Get great service resources and dynamic project support
Identify leadership development opportunities to empower all Lions
Find compassionate new members and keep current Lions coming back
You can do more good for more people when you have some extra help. That's your Global Action Team. At the end of the day, it's all about service.
Passionate volunteers. Dynamic leaders. Innovative service.
---
LCI FORWARD
Lions Clubs International's new strategic plan, LCI Forward, is our blueprint for driving Lions forward into the future. It builds on our history of life-changing service to meet the emerging needs of the next century.
We have set an ambitious goal of tripling our humanitarian impact so we can serve 200 million people per year by 2021. To achieve this, we'll introduce new ways to serve. We'll use cutting-edge technologies like apps and digital marketing, and raise our global visibility through advertising and PR. We'll need to invite new members to serve with us, and reignite those Lions who have been with us for years. And most of all, we'll need strong leaders like you.
Learn more about our strategic plan by watching a special LCI Forward video or visiting the LCI Forward web page today. Together, we can make our strategic vision a reality and ensure that Lions continues to be the global leader in service.
Lions Clubs International's new global service framework will help meet emerging humanitarian needs around the world.
The Global Service Framework focuses the efforts of Lions and Leos on five service areas with the goal of tripling our humanitarian impact by serving 200 million people per year by 2021. The Global Service Framework complements all of the great ways clubs serve locally and gives Lions and Leos new opportunities to help meet the growing challenges facing humanity. The five service areas are Diabetes, Environment, Hunger Relief, Pediatric Cancer, and Vision.
No matter how you choose to serve, Lions matter now more than ever. Be a Lion!
---
Lions Clubs International is the world's largest service club organization with more than 1.4 million members in approximately 46,000 clubs in more than 200 countries and geographical areas around the world.