​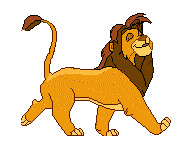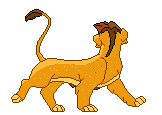 ​LEADERSHIP DEVELOPMENT S.M.A.R.T. GOALS
To increase the number of Certified Lions in the district from 12 to 16 by the end of August 2017.
To increase the number of Lions attending training opportunities like Club Officer Training, Regional Institutes, National Training (Advanced Lions Leadership Training) by 5% by the end of June 2018.
To see an increase in number of Lions attending club visits, district cabinet meetings and district convention by 5% by the end of June 2018.
---
INVITE FOR IMPACT GOAL
​By June 30, 2018, the district will add a total of 96 members, including transfer and re-instated members.
---
NEW CLUB GOAL
​The district will start one new club with a minium of 20 charter members before June 30th, 2018.
---
WOMEN MEMBERS PERCENTAGE GOAL
​The district will attain a percentage of 30% female members by the end of the fourth quarter.

(click on links above)
Lion Clubs Links
Lions Clubs International is the world's largest service club organization with more than 1.4 million members in approximately 46,000 clubs in more than 200 countries and geographical areas around the world.