Welcome to the District 5M13 e-district Page
Welcome to our New District Governor for 2018-2019:
Lion Gareth Boys!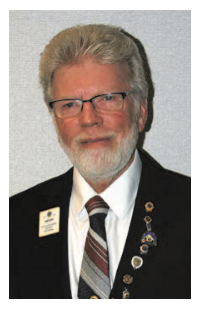 A Lion since 1978, Gareth and his wife, Linda, live on an acreage in the Little Saskatchewan Valley between Minnedosa and Rapid City. Gareth and Linda have two daughters: Angela and Tania. They have have three grown grandsons, Caine, Cole and Owen. Gareth is a member of the Minnedosa Lions Club.
5M13 District Convention:
Elkhorn Resort, November 16-18 2018
Our 34th Annual Convention for 5M13 is just around the corner! A time for renewing friendships – a time for making new friends – a time for learning new things – and a time for fun! We would like to invite you to join us at Elkhorn Resort, Spa and Conference Centre, nestled on the edge of beautiful Riding Mountain National Park. Click Here for Registration Page
---
It's Speak Off Time!
The Lions Speak Off is a highlight of the Annual Lions Convention, this year scheduled for Saturday, November 17 at Elkhorn Resort near Wasagaming. This is a wonderful opportunity for student speakers to hone their skills and receive experience and recognition, while competing for some great prizes. It's not too late to apply!
Lions are active. Our motto is "We Serve." Lions are part of a global service network, doing whatever is necessary to help our local communities.
For more about Lions Clubs, go to www.lionsclubs.org
Looking for ways to grow your membership? Check out this link:
Lions Clubs, please email Chris Miles (Website administrator) to post your upcoming activities and/or newsletters.
Lions Clubs International is the world's largest service club organization with more than 1.4 million members in approximately 46,000 clubs in more than 200 countries and geographical areas around the world.