Welcome to District A-2!
Fellow Lions of District A-2:
Please be advised that Lion Stan Francis, Second Vice District Governor, has stepped down effective December 5, 2016, for personal reasons. He is willing to act until replaced.
This creates a vacancy which must be filled as soon as possible.
I therefore ask that all interested candidates submit an application (and short Lions resume if desired) to me, Governor John Harvey, at or to 102 Concession 16, Hagersville, ON N0A 1H0 by January 15, 2017.
An application is attached.
The selection will be made on January 22 by all available Past International Officers and Present Cabinet Members.
Please be advised also that our 38West Zone Chair, Lion Brad Walker, has also stepped down and has been replaced by Lion Reg Wilson.
Governor John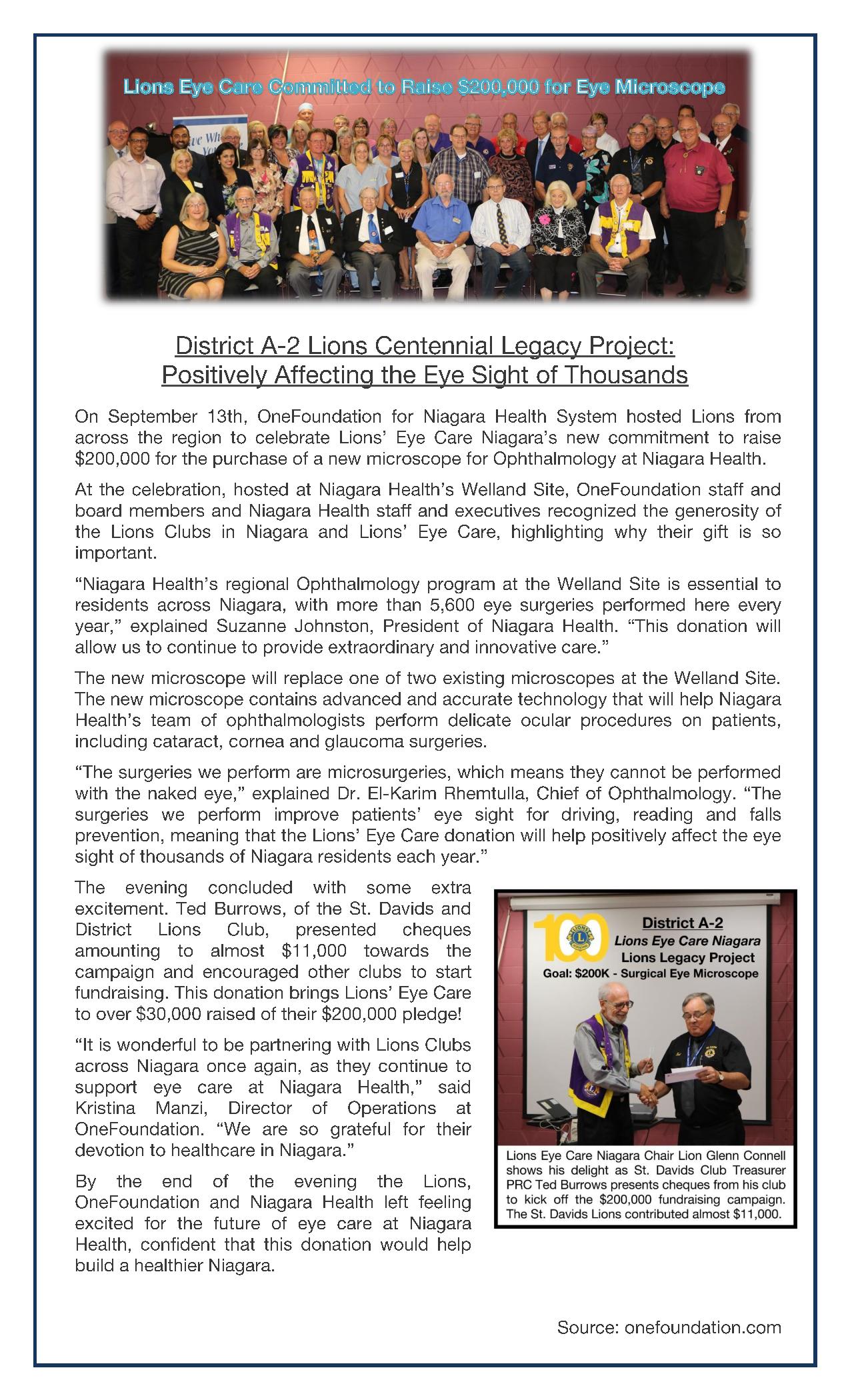 Lions Clubs International is the world's largest service club organization with more than 1.4 million members in approximately 46,000 clubs in more than 200 countries and geographical areas around the world.