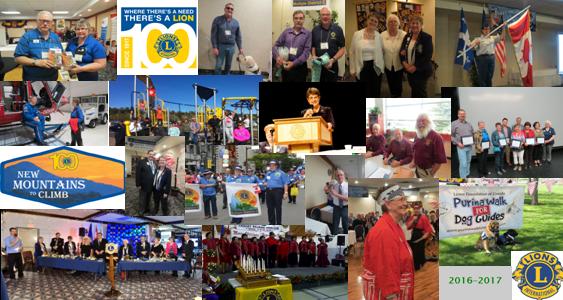 Welcome to
District C-2 Website
"Like Lions of yesteryear, we put service first. But unlike them,
we are confident that we will be here for a long, long time!
Thank you for all you do as a Lion and I hope
to see you at the 100th International Convention
in Chicago June 30 - July 4, 2017."
Chancellor Bob Corlew, Lions Clubs International President
---
District C-2 now has a facebook page!
You can post your club's activites, announcements, pictures or just make comments on previous posts. Click on the link below to go directly to the
District's Facebook page.
---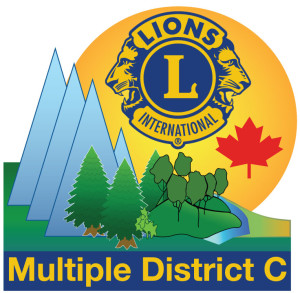 Don't miss the
Multiple District C Convention!
Here
is the Registration Form and additional information.
And
here
are three important dates that you should know.
---
Nanton Leos in the Spotlight Once Again!
"Nanton and District Leo Club presented Foothills Search and Rescue Society with a cheque for $3,600 on April 5th, 2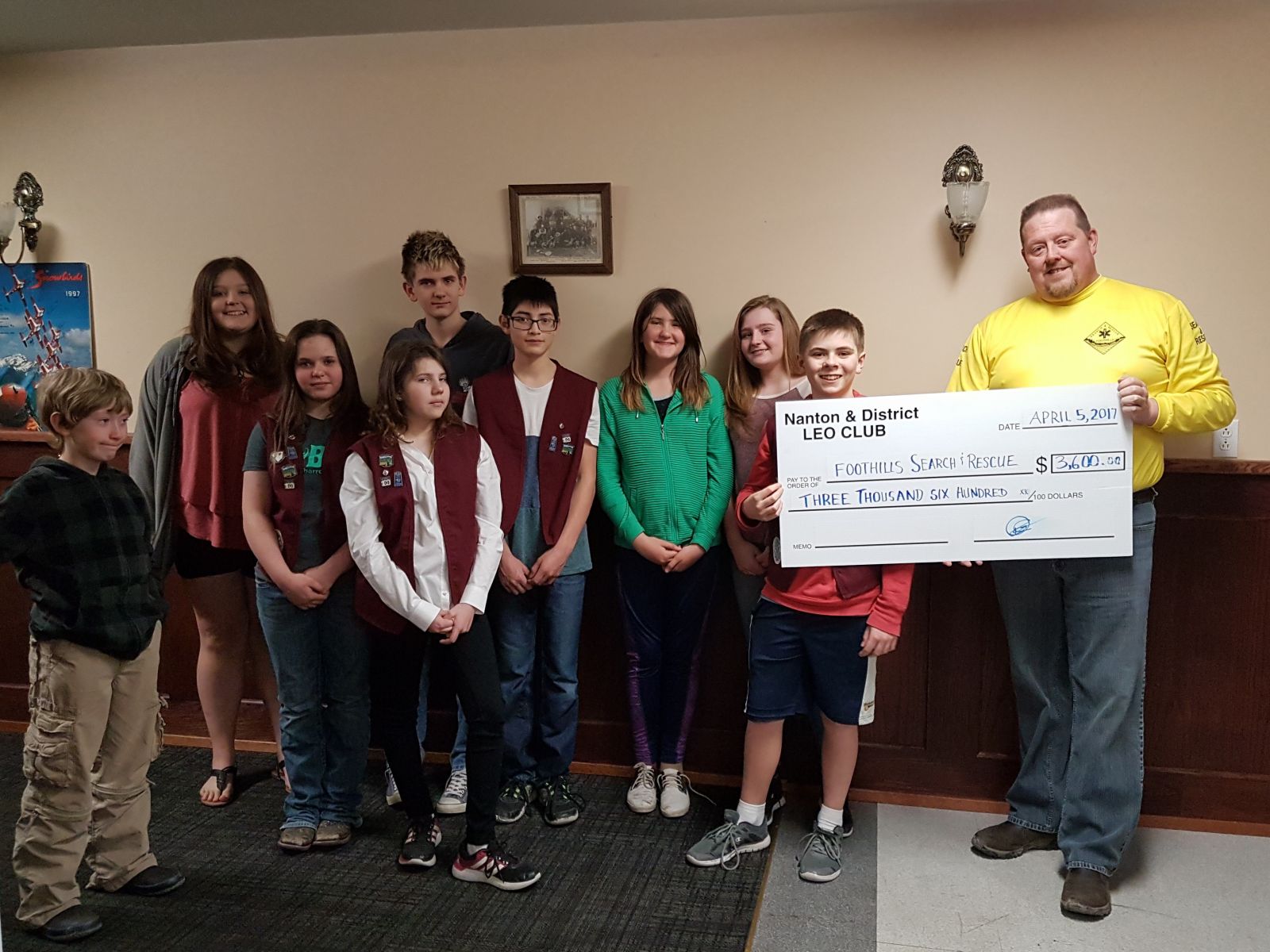 017. Leos are a youth group committed to community involvement with volunteer work and fundraising activities. Their main event is the annual Food and Flick - now in its fifth year. Leos serve a Prime Rib dinner to 200 guests and then entertain patrons with a movie. The event is a tremendous success because of support from individuals and businesses in our community and beyond. The Leos choose which group (or groups) benefit from the event and this year they chose Foothills Search and Rescue. "
Submitted by Sandra Rhodes
---
CALL FOR NOMINATIONS!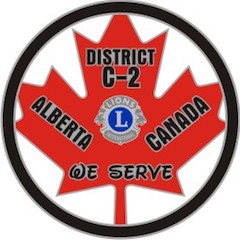 District C-2 Convention
October 20/21, 2017
All nominations for District Governor, 1st Vice District Governor, 2nd Vice District Governor, Vice Council Chair, and Inductees for the MDC Hall of Fame must be received by September 6th, 2017.
Here
are the details for Nominations and the
---
Peace Poster Kits Available.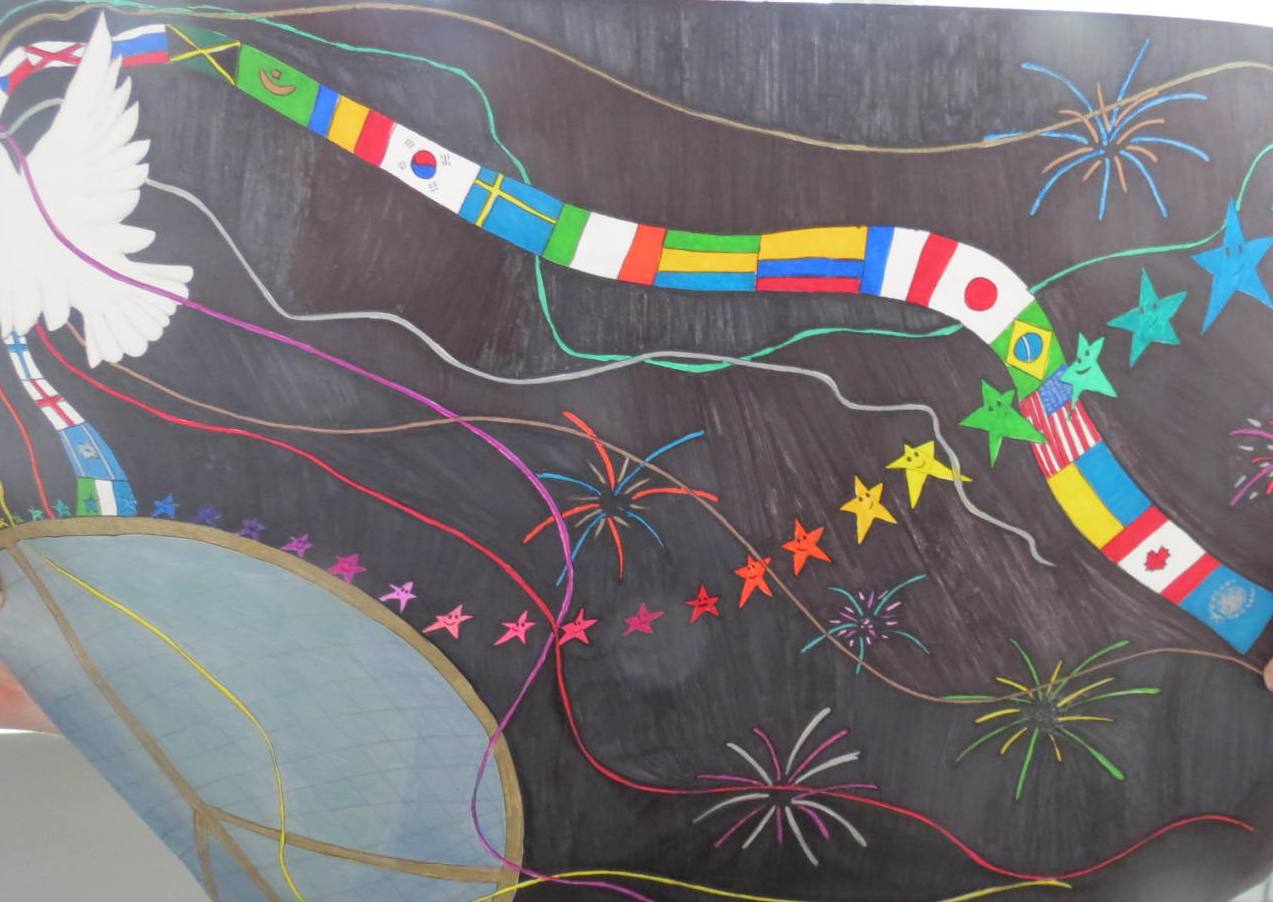 Sponsor a Lions International Peace Poster Contest and join clubs worldwide in sharing children's visions of peace with your community.
Kits and information are available on the LCI website (
www.lionsclubs.org
). As well, the kit order form can be found by clicking on the picture. Kits are available until October 1st, 2017.
. . . that you can get the LION Magazine in Digital form?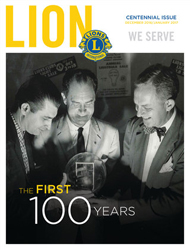 Click on the picture (left) for the link to present and past issues.
The Centennial Issue (December 2016/January 2017) is also available online.
---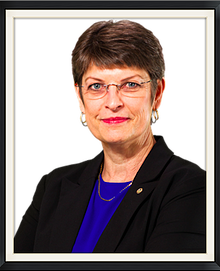 Lion Dr. Patti Hill for
International Vice President!
Both Districts C-1 and C-2 have endorsed Dr. Patti Hill as their candidate for 3rd Vice President of the International Association of Lions Clubs.
The committee guiding Dr. Hill's campaign has now set sights on Las Vegas 2018 to elect Dr. Hill as International Vice President. More on this decision can be found in the
attached information
.
"You can't get very far until you start doing something for somebody else."
Melvin Jones, Lions Club International Founder
Lions Clubs International is the world's largest service club organization with more than 1.4 million members in approximately 46,000 clubs in more than 200 countries and geographical areas around the world.