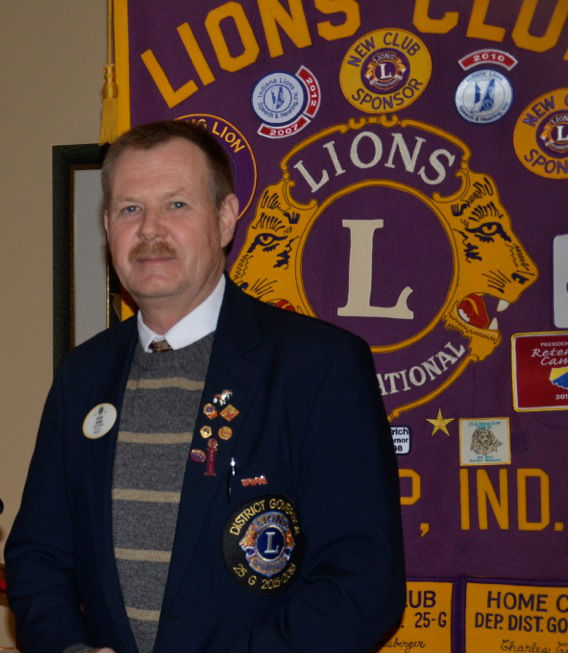 MD-25 Council Chair
Council Chair 2016-2017
Victor 'Vic" Fischer
What an exciting time to be an Indiana Lion!!!!
We are literally on the cusp of beginning our second 100 years of service. Just like our Lions emblem, one Lions head looking back and Proud of the past and the other looking to the future. And our future is indeed very bright!!! As the future becomes todays reality we are constantly striving to meet new service challenges together as a team. Our international president, Robert Corlew theme – "New Mountains to Climb" is the perfect example that describes all of us in MD-25 to the letter.
We in Indiana are well known for our successful "climbing" abilities and reaching the summit or the ultimate goals together. No matter how large or small the task, we get it accomplishes. This has been repeated routinely at the club, zone, district and multi-district levels. Your accomplishments not only amaze others throughout the Lions organization, but sometimes we even surprise ourselves on what can be accomplished when we harness the power Lionism as we are serving others. Again team work in action!!!
The Indiana Lions are once again blessed to have an outstanding and very dedicated group of seven District Governors leading the charge to our summit this year. The Council members are creative, innovative, bold and also visionary. They are committed to insuring that MD25 is prepared to be the leader in service for the next 100 years. Following IP Corlew's lead, we will continue to focus on Service, Membership, and Leadership. We together want to ensure that where there is a need there truly is a lion right there to provide the needed services for our communities.
This indeed is a very special and exciting time to be a Lion. Our centennial journey is underway. Grab the ropes and clevises everyone. We're going mountain climbing. Let us support each other as we continue to strive to reach the summit together. I hear the view at the top is spectacular!!!
Yours in Lionism,
Lion Vic Fischer
MD-25 Council Chair
Lions Clubs International is the world's largest service club organization with more than 1.4 million members in approximately 46,000 clubs in more than 200 countries and geographical areas around the world.