MD5 Council Chair 2023-'24
Lion Jeanette Bean welcomes you to the MD5 Web Site!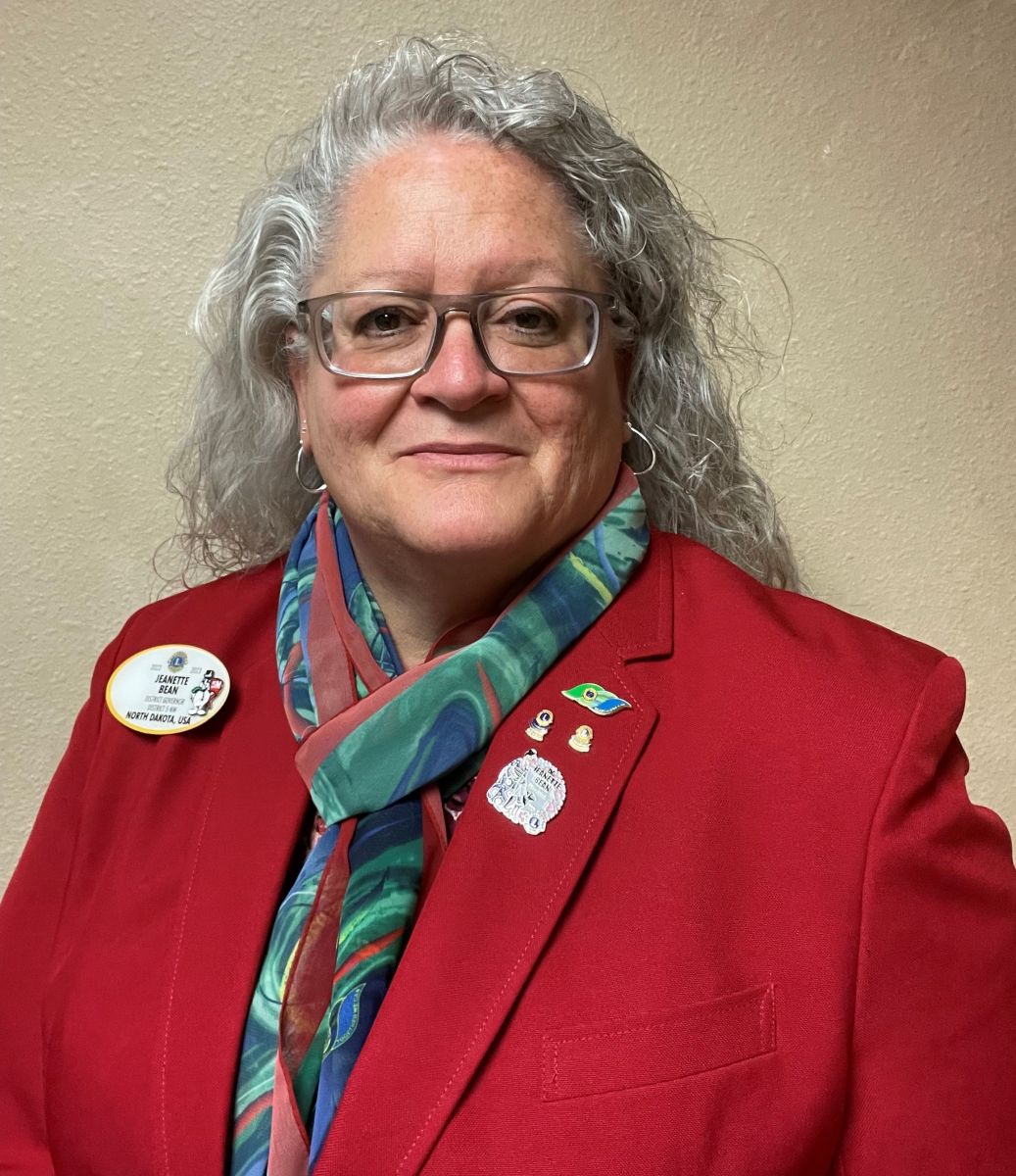 Council Chair Jeanette was born in Okinawa Japan, and grew up in Halliday, ND. She graduated from Halliday
High School in 1986 and attended Bismarck Junior College (now Bismarck State College). Jeanette received her
bachelor's degree from the University of Phoenix in Human Resources and Business Management. At present she is
employed with the Department of Mineral Resources as a Human Resource Officer.
Jeanette married her husband Kevin in 2005 and have one son Justin.
Jeanette's journey started when Lion Lynn and Sally Helms approached the Bean's to see if they would want to help
one evening at Burgers in the Park. Jeanette and Kevin both signed up that evening and became members of the
Dacotah Mandan Lions in 2011. Jeanette is currently a member of the Bismarck Lions as is her husband, Kevin.
Jeanette's past positions held are club secretary, club treasurer, club president, district treasurer for three governors,
district alert chair, zone chair, district global leadership chair and membership chair for the Mandan Lions.
Jeanette received her bachelor's and master's degree at the Lions University of the USA/Canada Forum in
Columbus Ohio (Bachelors) and in Spokane Washington (Masters). Jeanette graduated from the Great Plains Lions
Leadership Institute in Yankton South Dakota. Jeanette is a Certified Guiding Lion, a recipient of the Melvin Jones
Fellowship, a 4-time Progressive Melvin Jones, and a Life Donor for the Lions Foundation of North Dakota.
Jeanette has received 2 International President's Certification of Appreciation from PIP Gudrun Yngvadottir and IP
Dr Jun-Yul Choi.
Jeanette has attended the Lions International Convention in Montreal where she become District Governor for
District 5NW and has also attended the Lions International Convention in Boston.
Jeanette and her husband have successfully raised a Leader Dog for the Blind puppy for 14 months and returned
"Brulie" back to the campus for more intensive training. Jeanette was contacted four months ago by Leader Dog
with a request from "Brulie's" handler to have contact with Jeanette and Kevin. Brulie's handler is 75% visually
impaired and has given visual freedom from Brulie's guidance. Brulie and his handler are employed full time testing
rental apartment complexes for discrimination incidents. Brulie loves to work with the public and has a newfound
love of playing piano with his nose.
CLICK HERE FOR THE ROAR!
Lions Clubs International is the world's largest service club organization with more than 1.4 million members in approximately 46,000 clubs in more than 200 countries and geographical areas around the world.