Welcome to the MDC Lions Website For Alberta, North East BC, North West Territories

News Items for MDC Lions
Welcome to the Multiple District C website. As we add and/or update the content there will be a note on this page of this website announcing the additions/changes or deletions, these notes will stay on the home page for approximately a month and then will be moved to an archive page.
If you have comments and/or feedback for thr webmaster please email to the following address pdg37e@sunraybase.ca
Hello Past District Governors of MDC, welcome to the MDC Website, if you are looking for the Past District Governor website click here or continue to browse this site.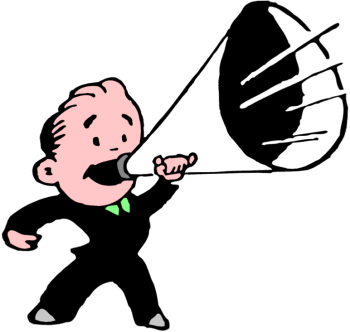 News Around Multiple District C
Posted March 31, 2019
Certified Guiding Lion Training Multiple District C has planned a Certified Guiding Lion Training for members of District C1 and C2. The course is designed to prepare Lions to guide clubs through challenges faced with leadership, service and membership. After successfully completing the course and exams, Lions will become a Certified Guiding Lion. You will be a valuable resource to your club and district for years to come. The training, including lunch, is free for attendees. Date: Saturday, June 22, 2019 Time: 10am to 3:30pm Location: Sylvan Lake Lions Hall Details are on the application form on the registration form in District C-1 March Newsletter. Please email your completed form by June 15th. Regards, John Goodrich, C2 GLT Coordinator Suzanne Leshchyshyn, C1 GLT Coordinator
Posted March 31, 2019
Hello all Lions, Lioness and Leos of Multiple District C, here is some more late breaking news about the upcoming MDC Convention in Rimbey Alberta on April 26-27, 2019 check each of the following links for more information.
Hello to all Lions, Lioness and Leos of Multiple District C, come out and celebrate the 90th anniversay of the Lions Club of Calgary, the oldest Lions club in MDC and the one that got Lionism off the ground in our great Multiple District. Click here for more information


Several evolving items may require your attention:
MyLCI will be folded into the broader MyLion app on March 27: "On March 27, 2019, we are transitioning to a universal login system called Lion Account. You'll be asked to create a new username and password for access to all Lions Clubs International applications. Create your Lion Account today. https://lci-auth-app-prod.azurewebsites.net/Account/Login "
Please note that St Albert Host and Breakfast Clubs are holding their annual Beer and Beans Bash on April 27, which unfortunately conflicts with the MDC Convention in Rimbey. Please see the attached poster for the Bash and strongly consider attending if you are not committed to the convention.
MDC Convention information and entry forms at: http://lionsc1.org/2018/12/20/mdc-lions-convention-2019/ Also more details in the February Lions Roar: http://lionsc1.org/news/district-c-1-news/
Finally: District C1 Lions Training May 25, Vegreville. Details and registration form at: http://lionsc1.org/events/district-c1-lions-training/

Dateline: February 25, 2019
For all Lions, Lioness and Leos who are viewing this MDC website here are a couple of links to District newsletters for you to view District C-1 and District C-2

Dateline: February 23, 2019
Hello Lions, Lioness and Leos of MDC check out the content of the Calendar page for upcoming events in the MD over the next several months

Message from MDC Global Service Team chairperson for all lions in MDC (click here)

DISTRICT C1 and C2 CLUB TRAINING
Dateline Feb. 20, 2019
We are holding a training school in Strathmore on April 13th for C2. C1 is having their training school in Vegreville on May 25th, 2019. There will be a secretary session so anyone in C2 or C1 who needs a refresher or new learning experience on how to do reports, please come to this session. You will learn so much and find out how easy it is to report an activity. Please bring your laptops, for hands on teaching.
There will be a Lions officer training day in District C-1 in Vegreville on May 25, 2019, Reminder: Lions, Leos, Club Officers Training May 25. Information and Registration at: http://lionsc1.org/ events/district-c1-lionstraining/

LIONS OF ALBERTA MEMORIAL FOREST
Click here to view information on Lions of Alberta Memorial Forest

2019 Multiple District C Convention - April 26-27, 2019



Planning has begun for the 2019 MDC Convention at the Peter Lougheed Community Centre in Rimbey, on April 26-27, 2019.
The host club - Rimbey Lions is thrilled to invite you to share the weekend with them! The Friday social and mixer theme is 'The Roaring 20's' in celebration of Canada's upcoming Lions Centennial. Come dressed in period attire for a fun filled, won't want to miss evening! Stay tuned....more convention details to follow.

Send in your registration and book your room/RV/camping spot asap. The registration form is not fillable so please download to you computer and fill in and then either email, fax or send by regular mail. PLease note you will need Adobe Acrobat on your computer to open the form, Adobe Acrobat is a free program you can get from the internet. Registration form.
Contact:
Lion Suzanne Leshchyshyn, Convention Chair
Phone: 403-872-2622
Email: infinitelite@shaw.ca

MDC MERCHANDISE FOR SALE
Dateline: November 4, 2018
Please click on the following link to view what merchandise is available from the MDC office, MDC MERCHANDISE

PID Dr Patti Hill Campaign October Newsletter
Click here to view the October Issue of PID Dr Patti Hii Campaign Newsletter
The USA Canada Forum Bid For 2022
Dateline: October 12, 2018
The photo in Photo Gallery is of our proud Canadian Lions Celebrating the news that Calgary won the bid to host the 2022 USA Canada Leadership Forum. Calgary was up against York, Pennsylvania and Long Beach, California.
MDC Lions have partnered with Calgary Meetings & Conventions in submitting their winning bid.
The City of Calgary, MDC Lions, and LEOS came together in a team effort and hard work. It all came together on the night of September 22, 2018 in Columbus, Ohio (host site for the 2018 Forum) when the winning City's name was called.
The work has just begun. We will need 300 Lions to help volunteer for our Forum in 2022 . So, proud of all of you who stepped up and made this winning bid possible.
Thank you, DG Tyler Bray

USA/Canada Forum News
MDC Graduates from Lions Universary
http://e-district.org/userfiles/1045/file/SuzanneDaveBettyAnn.pdf

MDC HALL of FAME
Dateline: August 30, 2018
Hello to all Lions and Lioness clubs in MDC, do you have a member of your club who may be deserving of being a member of the MDC Hall of Fame, check the following link for the application for and qualifications. The document is now fillable so ensure that you have Adobe Reader installed on your computer. and then click the following link. MDC HALL of FAME

Hello Fellow Lions, Lioness and Leos while you make your travel plans for the 102nd Lions International Covention in Milan Italy where we will elect our own Lion PID Patti Hill for 3rd Lions International Vice President please read the following documents

Patti Hill for 3rd International Vice President

and

Overview for travel in Italy in conjunction with Milan Convention
Hello Fellow Lions, LIoness and Leos the date and location of the MDC Convention is now available, it will be held in Rimbey Alberta on

April 26-27, 2019

, more information will be on website when it is available (posted 08/02/2018)

Fellow Lions, Lioness and Leos there is now some information and pictures on MDC website re the MDC ALERT program use this link to view MDC Alert Information and pictures and also check out the ALERT page for further information
Hello Fellow Lions, Lioness and Leos of MDC the Final Issue of the 2017-18 newsletter is now available on the web site, it can be found at the following link, FINAL ISSUE NEWSLETTER

MDC Constution, Bylaws and Policy Manual available now via the following links. You must have Adobe Reader (free download from internet) to open these documents.
Club Officer Online Training
Hello to all Club Presidents, Vice President, Secretaries and Treasurers you will find a link in the Training Portal Page from menu on left for your online training sessions for your position. I encourage you to take the time to take the session relating to your position to help you have a successful year in 2017-2018.
---

---
Lions Clubs International is the world's largest service club organization with more than 1.4 million members in approximately 46,000 clubs in more than 200 countries and geographical areas around the world.