Welcome to the MDC Lions Website For Alberta, North East BC, North West Territories

Notice: The website is under revision therefore some links may not work yet and some pages are not available due to ongoing revisions, please check back later, Thanks the Webmaster.
News Items for MDC Lions
Welcome to the Multiple District C website. As we add and/or update the content there will be a note on this page of this website announcing the additions/changes or deletions, these notes will stay on the home page for approximately a month and then will be moved to an archive page.
If you have comments and/or feedback for thr webmaster please email to the following address pdg37e@sunraybase.ca
Hello Past District Governors of MDC, welcome to the MDC Website, if you are looking for the Past District Governor website click here or continue to browse this site.
---
Posted July 18, 2019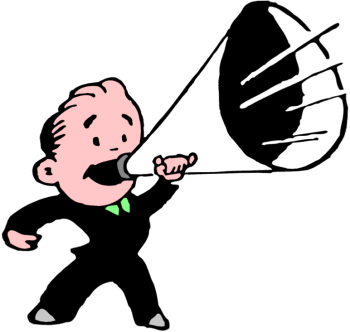 News Around Multiple District C, we have a new 3rd Vice President of Lions Clubs International and a New Canadian International Director (click the following link for further information)
Lion Dr Patti Hill and PCC Allan Hunt

Dateline: February 25, 2019
For all Lions, Lioness and Leos who are viewing this MDC website here are a couple of links to District newsletters for you to view District C-1 and District C-2

Dateline: February 23, 2019
Hello Lions, Lioness and Leos of MDC check out the content of the Calendar page for upcoming events in the MD over the next several months

LIONS OF ALBERTA MEMORIAL FOREST
Click here to view information on Lions of Alberta Memorial Forest

MDC MERCHANDISE FOR SALE
Dateline: November 4, 2018
Please click on the following link to view what merchandise is available from the MDC office, MDC MERCHANDISE

The USA Canada Forum Bid For 2022
Dateline: October 12, 2018
The photo in Photo Gallery is of our proud Canadian Lions Celebrating the news that Calgary won the bid to host the 2022 USA Canada Leadership Forum. Calgary was up against York, Pennsylvania and Long Beach, California.
MDC Lions have partnered with Calgary Meetings & Conventions in submitting their winning bid.
The City of Calgary, MDC Lions, and LEOS came together in a team effort and hard work. It all came together on the night of September 22, 2018 in Columbus, Ohio (host site for the 2018 Forum) when the winning City's name was called.
The work has just begun. We will need 300 Lions to help volunteer for our Forum in 2022 . So, proud of all of you who stepped up and made this winning bid possible.
Thank you, DG Tyler Bray

MDC HALL of FAME
Dateline: August 30, 2018
Hello to all Lions and Lioness clubs in MDC, do you have a member of your club who may be deserving of being a member of the MDC Hall of Fame, check the following link for the application for and qualifications. The document is now fillable so ensure that you have Adobe Reader installed on your computer. and then click the following link. MDC HALL of FAME

Fellow Lions, Lioness and Leos there is now some information and pictures on MDC website re the MDC ALERT program use this link to view MDC Alert Information and pictures and also check out the ALERT page for further information
MDC Constution, Bylaws and Policy Manual available now via the following links. You must have Adobe Reader (free download from internet) to open these documents.
Club Officer Online Training
Hello to all Club Presidents, Vice President, Secretaries and Treasurers you will find a link in the

Training Portal Page

from menu on left for your online training sessions for your position. I encourage you to take the time to take the session relating to your position to help you have a successful year in 2019-2020.
---

---
Lions Clubs International is the world's largest service club organization with more than 1.4 million members in approximately 46,000 clubs in more than 200 countries and geographical areas around the world.