Welcome to the MDC Lions Website For Alberta, North East BC, North West Territories
DATELINE: May 27, 2020
Vacancy: MDC Council Secretary effective 01 July 2020
There will be a vacancy in the position of MDC Council Secretary effective June 30, 2020. In accordance with MDC Bylaw, Article II Section 6, a selection committee has been struck to receive and review the applications and make the recommendation to the Council of Governors.
Duties and responsibilities for the MD Secretary are outlined in the Policy Manual - Section 6. A copy of which is attached, CLICK HERE.
There will be an honorarium for this position.
Interested Lions are to submit a maximum of two pages of their qualifications, current Lions club, and a separate page containing their photograph (head and Shoulder type).
Any questions may be addressed to VCC Tyler Bray as the chairperson of the selection committee: liontyler14@gmail.com (NO phone calls will be accepted)
Submissions must be sent to VCC Tyler Bray at the same email.
Deadline for applications is 12 noon, Tuesday June 23, 2020.
Together in Service!
Pauline Cooper, Council Chairperson, Multiple District C

DATELINE: April 27, 2020
ATTENTION ALL LIONS, LIONESS AND LEOS
The following information will be posted on each District Website and any questions should be directed to the District Governor.



Dear Lions Presidents

Welcome to the New World! As we are not holding a MD Convention in 2020 due to the COVID-19 Crisis, we still have to hold our Multiple District Elections this year , but it will be online.

Your Councils of Governors has contracted a Canadian company called Simply Voting to run our election. This election will be completed online and uses the most secure technology available.

How does it work?


Your Club will receive notification to confirm your clubs delegation count. If your club is shown as
not eligible to vote
this can be rectified by paying amounts owning to Lions International, and send proof of payment to your respective District Governor by May 20, 2020.

Each Club will need to supply DG Brent Johnson or DG Terry Kozma with the name of your Club delegates. Once you select your delegates,
the following information for each delegate is required:
Name

,

Lions Membership Number, and

a valid Personal Email address.
Each delegates will receive an email indicating the election is open and a link to our secure page. All personal information will be kept secure.

If you have Past District Governors in your club do not include them as delegates as they will receive a separate invitation, to vote.

The Election will run Monday, May 25 starting at 9:00 AM to close on Tuesday May 26 at 8:00 PM,

--
Together in Service!

Pauline Cooper,
Council Chairperson,
Multiple District C
To all Lions in Multiple District C Welcome to a new decade of Service in the worlds greatest Service organization, Lions Clubs International

This is the home Multiple District of the Lions Clubs International 3rd Vice President

Lion Dr. Patti Hill
MDC NEWS

(website version)
Welcome to the Multiple District C website. As we add and/or update the content there will be a note on this page of this website announcing the additions/changes or deletions, these notes will stay on the home page as long as they are relevant and then they will be removed.
DATELINE: April 19, 2020
Hello Fellow LIons, Lioness and Leos, please click on the button below this message to read a message from our own 3VP Lions Clubs International Lion Dr. Patti Hill.

The Canadian Lions 100 year history E-book is now available for viewing at History Link
DATELINE: March 23, 2020
IMPORTANT INFORMATION FOR ALL LIONS OF MULTIPLE DISTRICT C ABOUT THE MDC CONVENTION
From Council Chairperson Pauline:
The Council of Governors for Multiple District C have made a difficult but practical and sensible decision to cancel the convention that had been planned for May 1 & 2 here in Lethbridge. There is still some of the business of a convention that is required - voting & elections - and more info will be forthcoming. Stay safe & know that we have your best interests at heart. Together We Serve.
As is mentioed in the Council Chairs message the procedures for voting and elections that are normally done at the MDC Convention will be forthcoming from MDC Council in the near future.
Also please take note that all training in District C-1 and C-2 will be postponed until further notice.
Also the Past District Governors Breakfast and meeting and the LOAF Spring meeting scheduled to be held on the MDC Convention weekend will be postponed until further notice. For further information contact the Chairpersons of PDG Association and LOAF.
If anyone has any questions about the above please contact your District Governor team in your District.
Dateline: March 27, 2020
MESSAGE FROM LIONS YOUTH CAMP COMMITTEE
Due to the rapid increase in the number of cases of COVID-19 throughout the province of Alberta, the Board of the Lions Youth Camp at Cremona has decided to suspend operations of the Youth Camp.
We feel that continuing operation of the Camp would be irresponsible, and could possibly put our youth and their chaperones at risk of contacting and spreading the virus.
Groups that have reservations for the Camp are being contacted to notify them of this decision, and return their deposits.
Once the Government of Alberta has deemed that the pandemic is under control in Alberta, and life can start to get back to normal, the Camp Board will ensure that the Camp has been thoroughly sterilized and sanitized, and resume taking reservations.
At this time, we have to put our citizens health ahead of providing a developmental experience for our Youth.

Thank you.
Glenn Robertson
Chairman, Lions Youth Camp
Dateline: February 13, 2020
The USA/Canada Forum Is Coming To Calgary in Multiple District C in Sept 2022 click on the following hashtag for information and a video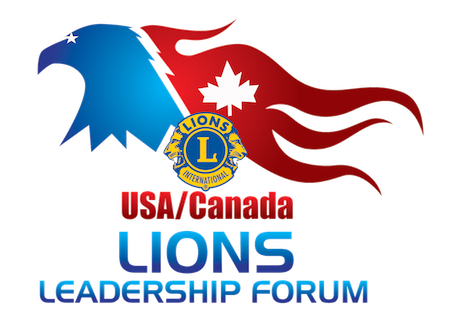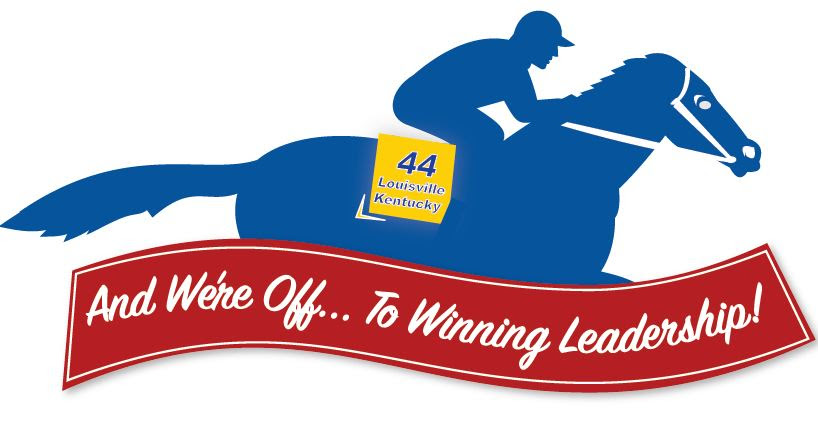 Fellow Lions:
Click on the link below for invitation to visit Louisville, Kentucky, September 2020, for the USA/Canada Lions Leadership Forum (from your Host Committee).
Registration to our Lions Leadership Forum is a great gift for your spouse or partner. What a great Christmas gift this would be! If you have already purchased that special one a Christmas gift, how about a great Valentine's Day, Easter, Mother's Day, Father's Day, Birthday or Anniversary gift.
Kentucky Lions are looking forward to hosting all Lions, Leo's and Guest- from across the US and Canada. In fact, September is great time to visit Kentucky's largest city.
Please open the invitation, read the invitation, and forward the invitation to every Lion you know. Also, please feel free to add it to your local newsletter and all social media outlets available in your area.
If you have any questions, feel free to contact your Host Committee Chairs any time.
Chairman PCC Chuck Carlson Co-Chair PCC Bob Swett
Chuckcarlson07@gmail.com bobswett51@gmail.com
513-874-1552 207-239-4766
We hope to see y'all in Louisville, Kentucky September 2020!
"and we're off...to winning Leadership"

Dateline: May 7, 2020
The following is a list of functions/events that may be happening in MDC, District C-1 and District C-2 in the next several months when the COVID-19 issue has improved.
DISTRICT C-1:
DISTRICT C-1:
MDC EVENTS:
OUTSIDE MDC: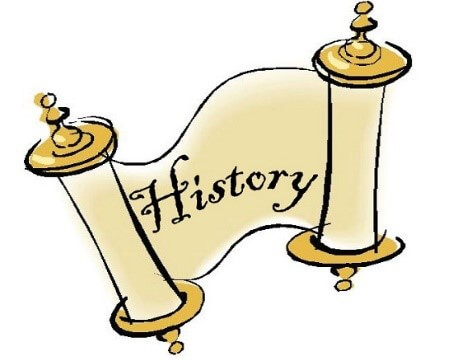 Hello Fellow Lions, Lioness and Leos the first 43 years of the MD 37 / MDC History is now available on the PDG Website for viewing, just click here. If you have any comments/or questions please email the Webmaster.

Hello Past District Governors of MDC, welcome to the MDC Website, if you are looking for the Past District Governor website click here or continue to browse this site.
---

Dateline: May 7, 2020
For all Lions, Lioness and Leos who are viewing this MDC website, please be aware that until further notice the NEWS from District C-1 and C-2 is available from thier websites, click on CONTACTS to go to where a link to thier websites will be found.


Dateline: February 23, 2019
Hello Lions, Lioness and Leos of MDC check out the content of the Calendar page for upcoming events in the MD over the next several months


LIONS OF ALBERTA MEMORIAL FOREST
Click here to view information on Lions of Alberta Memorial Forest

MDC MERCHANDISE FOR SALE
Please click on the following link to view what merchandise is available from the MDC office, MDC MERCHANDISE


MDC HALL of FAME
Dateline: July 2019
Hello to all Lions and Lioness clubs in MDC, do you have a member of your club who may be deserving of being a member of the MDC Hall of Fame, check the following link for the application for and qualifications. The document is now fillable so ensure that you have Adobe Reader installed on your computer. and then click the following link. MDC HALL of FAME


Fellow Lions, Lioness and Leos there is now some information and pictures on MDC website re the MDC ALERT program use this link to view MDC Alert Information and pictures and also check out the ALERT page for further information

MDC Constution, Bylaws and Policy Manual available now via the following links. You must have Adobe Reader (free download from internet) to open these documents.

Club Officer Online Training
Hello to all Club Presidents, Vice President, Secretaries and Treasurers you will find a link in the

Training Portal Page

from menu on left for your online training sessions for your position. I encourage you to take the time to take the session relating to your position to help you have a successful year in 2019-2020.
---

If you have comments and/or feedback for the webmaster please email to the Webmaster
If you have any other questions send an email to MDC Lions Information
Lions Clubs International is the world's largest service club organization with more than 1.4 million members in approximately 46,000 clubs in more than 200 countries and geographical areas around the world.