Peer Connect Program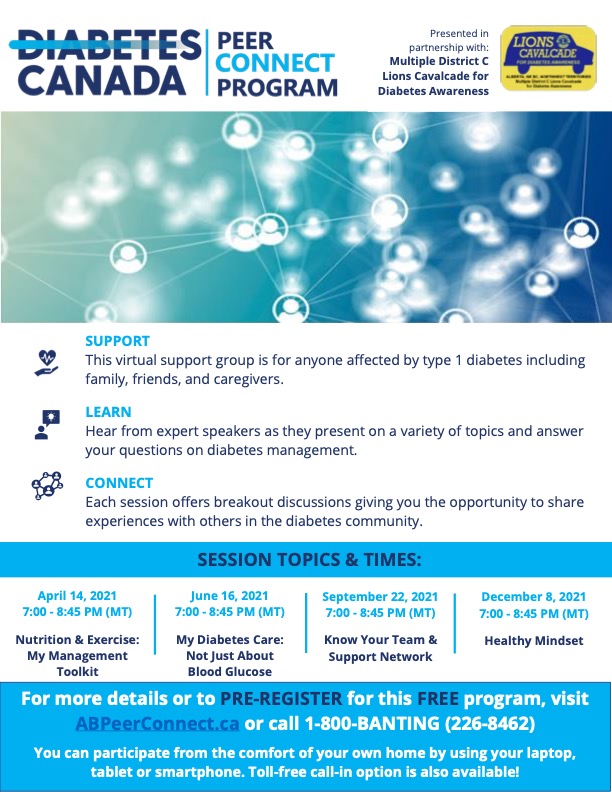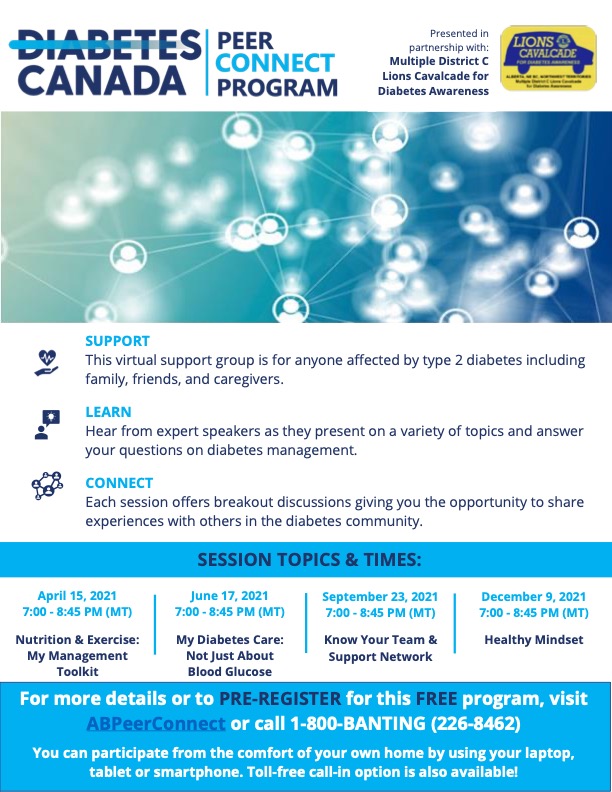 Overview:
• The Peer Connect program was piloted virtually in Manitoba and is now expanding support in additional markets
• In 2021 we are going to start the Peer Connect program in Alberta, NWT, and North East BC
• The virtual platform enables support to individuals throughout the region from the comfort of their home.
The Peer Connect Program is designed to:
• Improve a person's ability to self-manage their disease
• Help create better self-esteem and self-efficacy to achieve specific goals
• Provide a non-clinical environment of learning and support
• Provide a sense of community and connection for T1 and T2 diabetes audiences
How it works
• Once a quarter, Diabetes Canada will host two virtual peer connect sessions. One for T1 and one for T2.
• Each session will have a different theme for peer support discussion, themes will be identified by an advisory group. (sample suggestions provided)
• A panel of theme supporters will be at each session to speak to the topic and answer questions. The panel will be made up of mentors, diabetes care team members, technology leaders, and people living with or affected by diabetes.
• Each session will have presentations by the panel, a question-and-answer section, and virtual breakout rooms for more intimate peer to peer support.
Suggested Session
Themes & Dates
Nutrition and Exercise
Technology & Self Glucose Monitoring
Interpersonal Relationships
Mental Health