Lions of Michigan Foundation
Project KidSight Promotional Video Link
https://www.youtube.com/watch?v=QT9YXH25R08&feature=youtu.be
Youth Exchange
THE LIONS OF MICHIGAN YOUTH EXCHANGE PROGRAM IS LOOKING FOR YOU!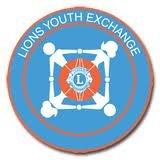 Lions of Michigan is a two-fold project of sending American students to a foreign country and also accepting young adults from foreign countries to stay in America during the young adult's break from schooling. It is a wonderful opportunity for young adults to experience another culture during a family stay or camp experience. The
mantra of Lions YEP is: "To create and foster a spirit o funderstanding among the people of the world".
The stay in America by foreign young adults and also those American young adults in foreign countries is typically 3-6 weeks depending on the country. The age requirement is 15-21 years of age depending on the country chosen. Germany also has a yearlong stay that includes academics. Lions of Germany are working together with Youth for Understanding. Young adults are able to choose from 32 different countries throughout the world.
The deadline for "Outgoing" applications is December 15, 2019. The Young Adult does not have to be a Lion member. An area sponsoring club will be assigned to the young adult if there isn't a club affiliation before.
"Incoming" Young Adults also come from 32 different countries. Southern hemisphere young adults come in our winter and northern hemisphere youth come in our summer for 4-6 weeks. The names of the young adults and a short autobiography are available approximately 3-4 months before their stay. The host family need not be a Lion member. Please consider being a host family. The experience is fun and educational. The host family does not need to have a young person staying at home; just an enjoyment of youth and an acceptance of their energy and vitality.
Please contact your district youth chair or the State Chairs as listed below. For more information: