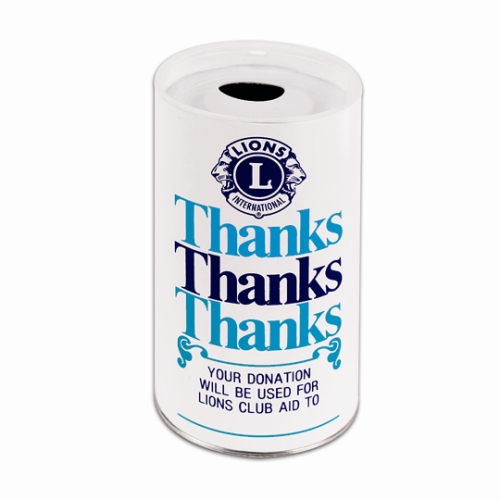 The Lions collect used eyeglasses and used hearing aides that are refurbished and donated to those in need around the world. Some clubs also collect durable medical equipment such as wheel chairs, walkers and hospital beds for loan to people in their community. We also collect used postage stamps that are sent to veterans hospitals for recreation and rehabilitation activities for the patients. Please click on the Contact Us link to locate a club nearby who can accept your donated items. Clubs that collect and store medical equipment and may be able to provide an item if you are in need: Laurel Springs and Gloucester City.

Individual clubs within District 16-L support a wide variety of programs and projects. Collectively, all the clubs in the district are encouraged to support the New Jersey Lions Approved Projects, and these local District 16-L Projects:
---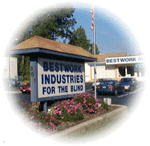 BESTWORK INDUSTRIES FOR THE BLIND, INC
1940 Olney Avenue, Suite 200, Cherry Hill NJ 08003-2016
Jon Katz, President/CEO
(856) 424-2510 Fax (856) 751-2765
Website: www.bestworkindustries.org
Bestwork lndustries for the Blind, Inc, is a private not-for-profit corporation established to improve the quality of life for individuals who are blind and visually impaired by providing employment opportunities in a supportive work setting. Services consists of evaluation, on the job training, and employee assistance services. Employees can earn competitive wages while preparing for mainstream employment opportunities.
Since 1981 our focus has been on assisting people who are blind and visually impaired in reaching their employment goals. We provide training areas, such as: light manufacturing, industrial sewing, packaging, assembly and government order processing. Our employees provide quality blind-made products and services to the federal and state governments, law enforcement agencies, and local business and industry. Some of these products include: industrial papertowels, traffic safety clothing, tool bags, military jacket and shirts, laundry nets, US Navy neckerchiefs, non-sterile examination gloves, and food service gloves.
---
KIDSIGHT USA
PRESCHOOL SCREENING PROGRAM
Lois Kelly, District 16L Vision Chairperson
E-mail: lkelly9678@comcast.net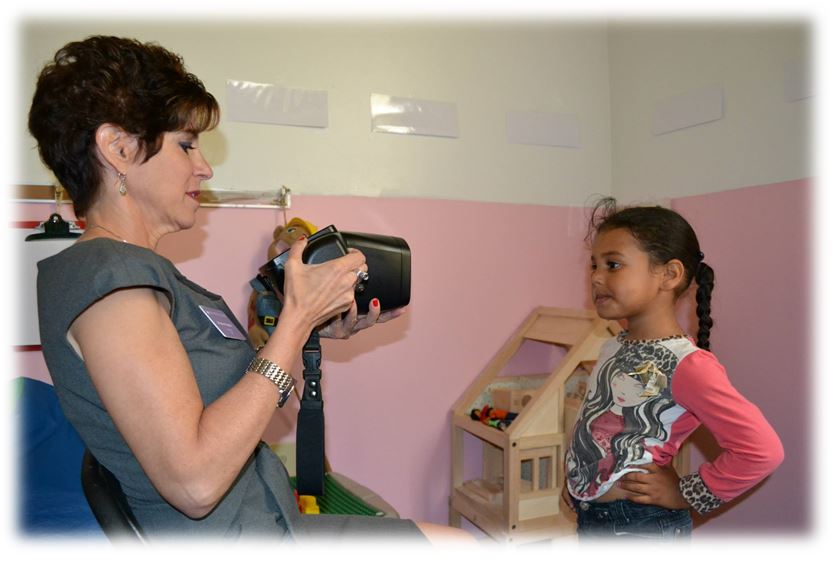 This District 16 L Program is a first of its kind Lions "hands on" project to detect lazy eye and uncorrected refractive errors in children ages one through six. The testing procedure utilizes a special hand held screening device, called the PediaVision SPOT. SPOT utilizes an infrared camera that combines auto-refraction and video-retinoscopy. From one meter away, the device is used to take a digital photograph. The information acquired is used to automatically assess a child's vision in as little as five seconds. The result is then transferred to a doctor for further review.
The program is a part of Lions Clubs International Foundation's SightFirst Project which is an initiative to build and improve eye care systems to fight blindness and vision loss and assist blind and visually impaired persons in underserved communities. Along with LCIF, this program is funded and supported by the clubs of District 16 L and other philanthropic agencies and organizations.
---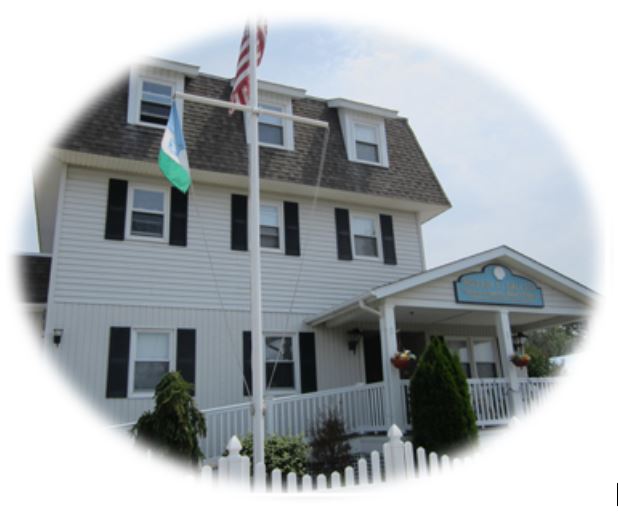 CHALLENGED CHILDREN'S CHARITY CORPORATION
PO Box 338, 127 26th Street, Avalon, NJ 08202
609 927-7839 http://www.dillerblindhome.com
Since 1972, The Helen L. Diller Vacation Home for Blind Children, located at 126 27th Street in Avalon, NJ has been providing a seashore escape for visually impaired children, with supervision from experienced and certified counselors and administrators. Since many of these children come from families with limited financial means, the vacation experience is provided to them at no charge. The camp operates for eight weeks during the summer months, from mid-June to mid-August, with approximately 20 children (ages 7-15) attending weekly.
---
L.E.E.D.S
Lions, Eye, Ear, Diabetes Screening
President: Larry Caminiti (Middletown Township Lions)
6 Shire Way, Middletown, NJ 07748
Cell: 732-275-0057 E-mail: larry.caminiti@gmail.com
L.E.E.D.S is comprised of a number of clubs throughout the district. Its mission is to provide the clubs with various equipment to be used for local club eye screenings. It also helps with the funding for the CentraState Medical Center Wellness Van which is available to Lions Clubs, Senior Centers and employers to provide screenings for diabetes and hypertension (within the CentraState Medical Center operating area).
L.E.E.D.S. is the conduit through which local clubs can borrow Spot Cameras to screen pre-verbal through Kindergarten children for numerous eye conditions, including amblyopia, which may become permanent if not detected prior to 7 years of age. L.E.E.D.S also provides diabetes education and assistance through the CentraState Medical Center Wellness Program.
---
THE MARIE H. KATZENBACH
SCHOOL FOR THE DEAF (MKSD)
PO Box 535, Trenton, NJ 08625-0535
Tel: 609-530-3100; TTY: 609-530-6620
Fax: 609-530-5791
MKSD, founded in 1883 as the New Jersey School for the Deaf, offers outreach to school districts and various agencies to improve the quality of services to the Deaf and Hard of Hearing children throughout New Jersey. The Katzenbach School for the Deaf is within the New Jersey Department of Education. Consultation and technical assistance are provided to schools and agencies by appropriately trained and certified MKSD personnel and include: substance abuse prevention and intervention for students, in-service training for faculty and staff, and student observation and recommendations for appropriate instructional approaches. Additional services available to school districts are consultations with MKSD Curriculum Coordinator.