WELCOME TO LIONS DISTRICT 19H Website
2019-2020

District Governor Patty Allen - NEWSLETTER
The COVID-19 Crisis has had an impact on several Lions events, Meetings and Conferences. Please check in your area to ensure whether events are still taking place.
There's STILL time to get your donation in!
For our Canadian Friends wishing to support Canuck Place:
Canuck Place - Dave Lede House
Attn: Chantell Bowles, Development Coordinator
32772 Marshall Road
Abbotsford, BC V2S 1J7
For those wishing to support Camp Korey, Stateside:
Camp Korey (Attn: Team Korey)
19031-33rd Ave West #211
Lynnwood, WA 98036
Be SURE your check memo says "19H Lions"
~ - ~
CONTESTS & AWARDS - Better LATE than NEVER, to announce the WINNERS and CONGRATULATE THEM!
When the virus cancels a MAJOR event you think outside the box. WTG Fort Langley Lions!
Click on this link : May Day Parade
And speaking of Parades - The Sedro-Woolley Annual Loggerodeo Parade is canceled for this year; but that didn't stop their Lions Club from getting CREATIVE!
FAMILY PHOTO CONTEST!?!?!.... Not really but you'll get the PICTURE when you CLICK THIS
IPDG - Gord Graves- we THANK YOU for a good year! _______________________________________________________________________
The TEAM!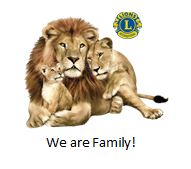 2nd Vice District Governor Ken Ball
_______________________________________________________________________
International Lions Christmas Ship PHOTOS!
Camp Horizon - www.lionscamphorizon.org
Dog Guides - https://www.dogguides.com/index.html
LCIF Campaign 100 Read ALL about it!
Another rewarding year for the Santa Ship! This project is successful, due in large part, to the generous contributions of Lions Clubs in the District. Check back here for information as to how you and your club can help!

All correspondence to the MD19 office should be mailed to:
4141 W Maplewood Avenue
Bellingham, WA 98226
Lions Clubs International is the world's largest service club organization with more than 1.4 million members in approximately 46,000 clubs in more than 200 countries and geographical areas around the world.