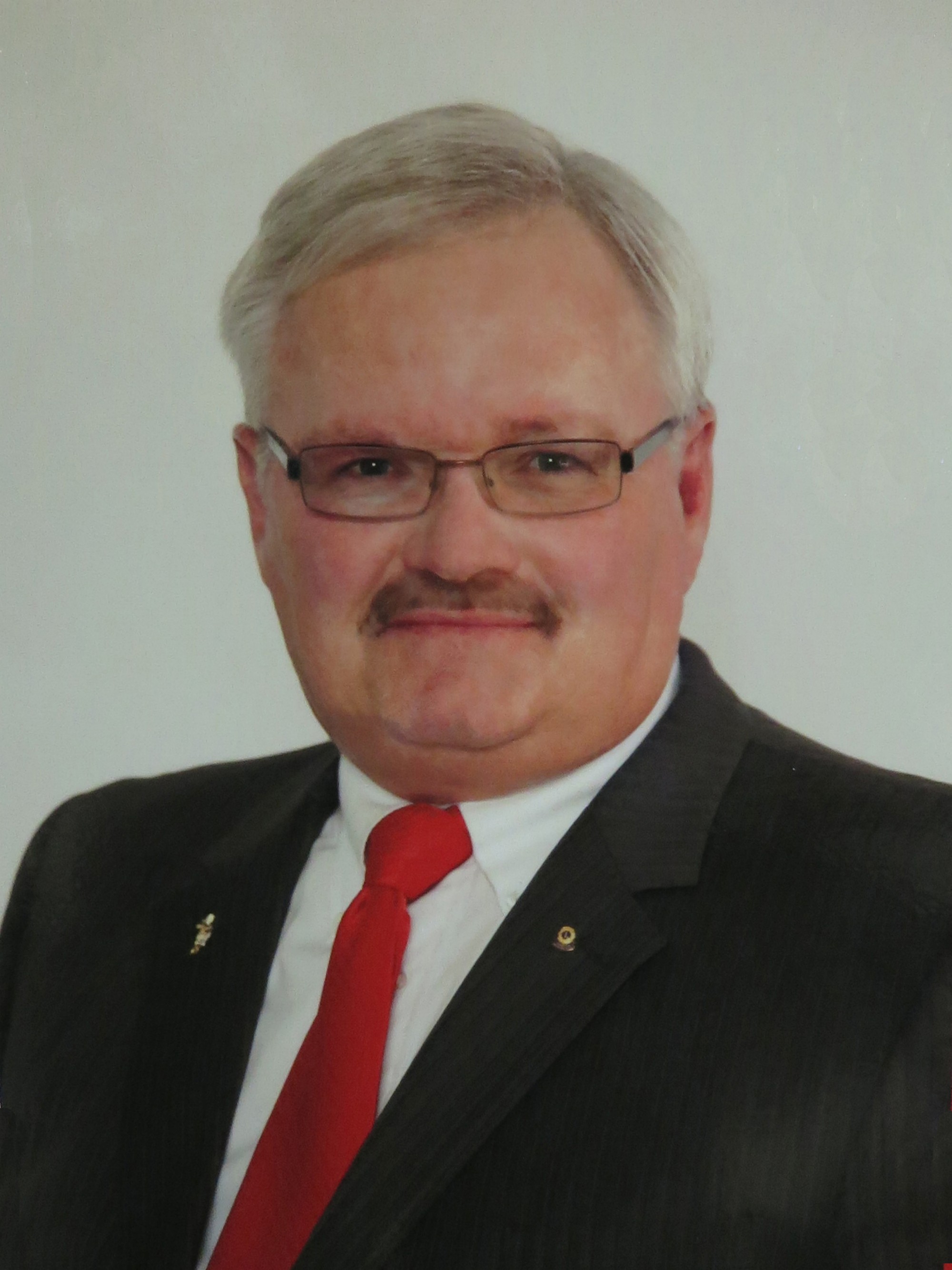 Happy New Year!
LIONS WORLDWIDE WEEK
OF SERVICE
January 10 – 16, 2015 is "Lions Worldwide Week of Service" to cele-brate Melvin Jones' Birthday. I hope all clubs in District 22W participate in service activities this week. Please report your activities to LCI! It's as easy as 1, 2, 3…. 1) Plan your pro-ject – Host a service project that ben-efits youth, vision, hunger or the en-vironment; 2) Share your project – Invite your community to serve with you to showcase your club and the power of service; and 3) Report your project on the MyLCI Service Activity Report to earn a Centennial Banner Patch for your club.
I just finished reading the LION magazine. It is chock full of exciting happenings and past events. I hope each of you will take time to read this issue. I found many topics of interest. One topic, in particular, was an excellent article featuring Lion Jim Hindman. Lion Jim tells of his jour-ney before macular degeneration and his fight to overcome obstacles. It is a great "shout out" about how the Wilmer Eye Institute at Johns Hopkins Hospital changed his life! If you haven't purchased his book, "Was blind, but now I see," I encourage you to do so. It is heart rendering, motivating, uplifting and demonstrates courage and determination to the fullest.
Several other reasons to read the LION… International President Joe Preston has enhanced his campaign "Ask 1" by including "Keep 1." He urges Lions clubs to "close the back door." *A club in Pennsylvania has made an effec-tive brief video to attract new mem-bers…watch the video at lionmag-azine.org. * Interesting article about Williamsport Lion Joe Scott celebrating his 100th birthday and gaining the esteemed title of Hon-orary President! * Francis Scott Key (FSK) Lions Club is in the LI-ON! * A mention of Joppatowne, MD. * Read IP Joe Preston's an-swer to the question, "How do we get 18 – 29 year olds to join Li-ons?" * Tradition! Tail Twisters can help unite members…check out how you can increase your ad-ministrative budgets! * List of the 10 largest service groups: #1. Li-ons, 1,388,251 members; #2. Ro-tary, 1.2 million, #3. Moose…read to see who the other groups are. * The 98th International Convention in June….Aloha, Hawaii * Find the site to watch a campy 1920s video on Lions helping veterans "Barrels of Fun." * Lions donated an elec-tric wagon to a newsboy who could not sit up which enabled him to sell his papers and candies. Look at the picture! *Lions held a creative arts workshop for inmates!
*How a homeless, panhandling, woman in recovery found her calling in life and is making a tremendous impact as a Lion!
You can even read the LION on your iPad or android tablet. Down-load the app at the Google Play store or the iTunes store!
District 22W Leo Chair, Lion Eileen Disinger, a.k.a. The Leo Queen, will have great representation from the Leos of District 22W at the cabinet meeting on January 24. Please make an effort to attend and wel-come our Leo family! Speaking of Leos, there is a section in the LION with comments from former Leos who are now Lions!
I also would like to draw your atten-tion to the first set of webinars for 2015. For those who attended the 22W Social, please note that our guest speaker, Past International Director, Dr. Hauser Weiler is one of the panelists for the January 30 webinar.
Tuesday, 6th January 2015:
Topic: Putting together a fund-raiser (organizing fundraising methodically: 8.00PM to 9.00PM (Indian Standard Time) (*) Panelists: PID Howard Lee, USA PID Paul Fan, Hong Kong, China (*) while you calculate the local time in your coun-try/time zone, please do remember to account for seasonal too.
To register for the above webi-nar, please use the following link. https://ww3.gotomeeting.com/register/875255406
Friday, 30th January 2015:
*Topic: Teach them to fish – don't give them fish!" Time: 8.00PM to 9.00PM (Indian Standard Time) (*) Pan-elists: PID Hauser Weiler, PID Bishnu Bajoria (*) while you calculate the locate time in your country/time zone, please do remember to account for sea-sonal changes too. To register for the above webinar, please use the following link:
https://ww3.gotomeeting.com/register/881025710
Until next month,
Strengthen the Pride and Be Lion Hearted
DG John Parker