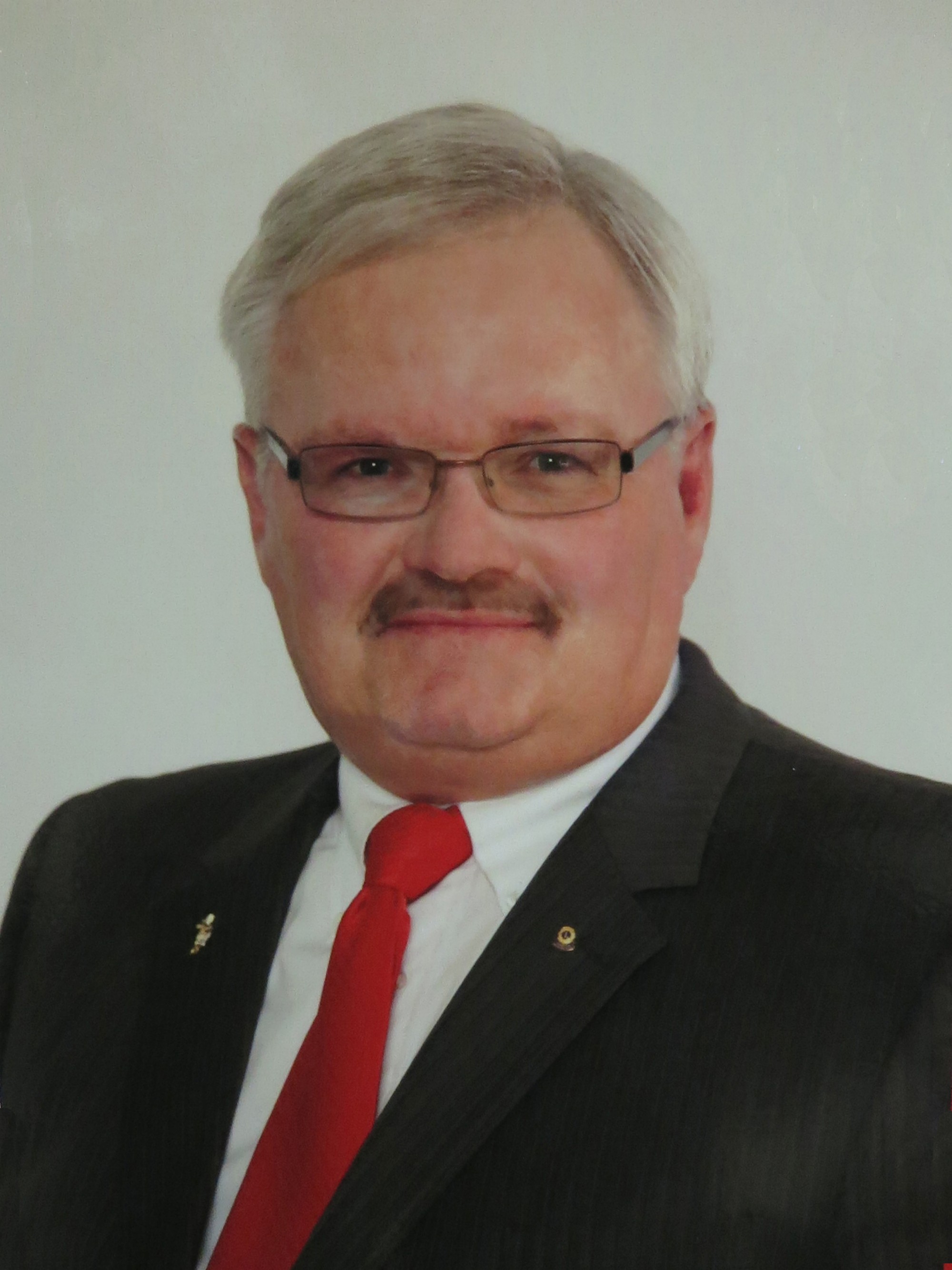 Hello Lions, Lionesses and Leos,
I hope everyone has stayed safe this winter. These past months have brought frigid temperatures, but the calendar tells me we are closer to spring. Several of my visitations have been cancelled due to the winter weather. One thing I have been so impressed with is that service in our com-munities has continued without a glitch.
Lion Melvin Jones said, "You can't have something good happen to you until you have done something good for someone else." I would like to have known this man. His legend lives on in the service of Lions today. District 22W Lions continually meet the challenge in their service to mankind.
Looking at International President Joe's Centennial Service Challenge, I noticed that the goal date has changed for Lions to meet the goal of 100 Million acts of ser-vice world-wide. I have included information about the Special Centennial Banner Patch in hopes all Lions will set their sights on reaching the Global Service Action campaigns that impact youth, vision, hunger and the environment. Please remem-ber to report your activities to LCI.
It is with great pleasure to announce LEO Chair Lion Eileen Disinger is adding AN-OTHER Leo Club in District 22W. WELCOME Leos from Silver Oak Academy! Leo Chair Lion Eileen, thank you for you dedication and commitment. You have set the mark, and I know years down the road, the Lions rolls will increase due to your re-cruitment and commitment to the Leos.
I am indeed one proud District Governor.
Another success is the impending addition of a branch club in Frostburg. The Frost-burg Village Branch Lions Club is sponsored by the Frostburg Lions Club. Frost-burg, you sponsored the first campus club and now a branch club. Frostburg Lions Bill and Susan Munck and Lion Linda Baker…thank you for your recruitment efforts and the first branch club in the district! Presently there are six members and possi-bly two more. Congratulations to Branch Club President Lion Fred Pfeiffer and Lion Melanie Whitman, Director of Therapeutic Recreation, for accepting the Secretary/Treasurer position. I know the Frostburg Lions and community are just as proud as I am to welcome this new branch club. Stay tuned as they get involved in service.
I received word that the Multiple District Leadership Training at Wor-Wic Community College was a huge success. This training will inform, prepare and excite Lions for leadership positions in the District. Hats off to the GLT team under the leadership of GLT Chair Lion Martin Bonura! Also a huge thank you to all the instructors and par-ticipants.
With Leader Dog banquets right around the corner, your participation in bringing auction items and your attendance is very important [and rewarding]. Leader Dog Chair Lion Susan Bonura…thank you for your visits to the clubs informing and pro-moting this program. I am sure we will have 100 percent participation in the District.
Until next month,
Strengthen the Pride and Be Lion Hearted
DG John Parker