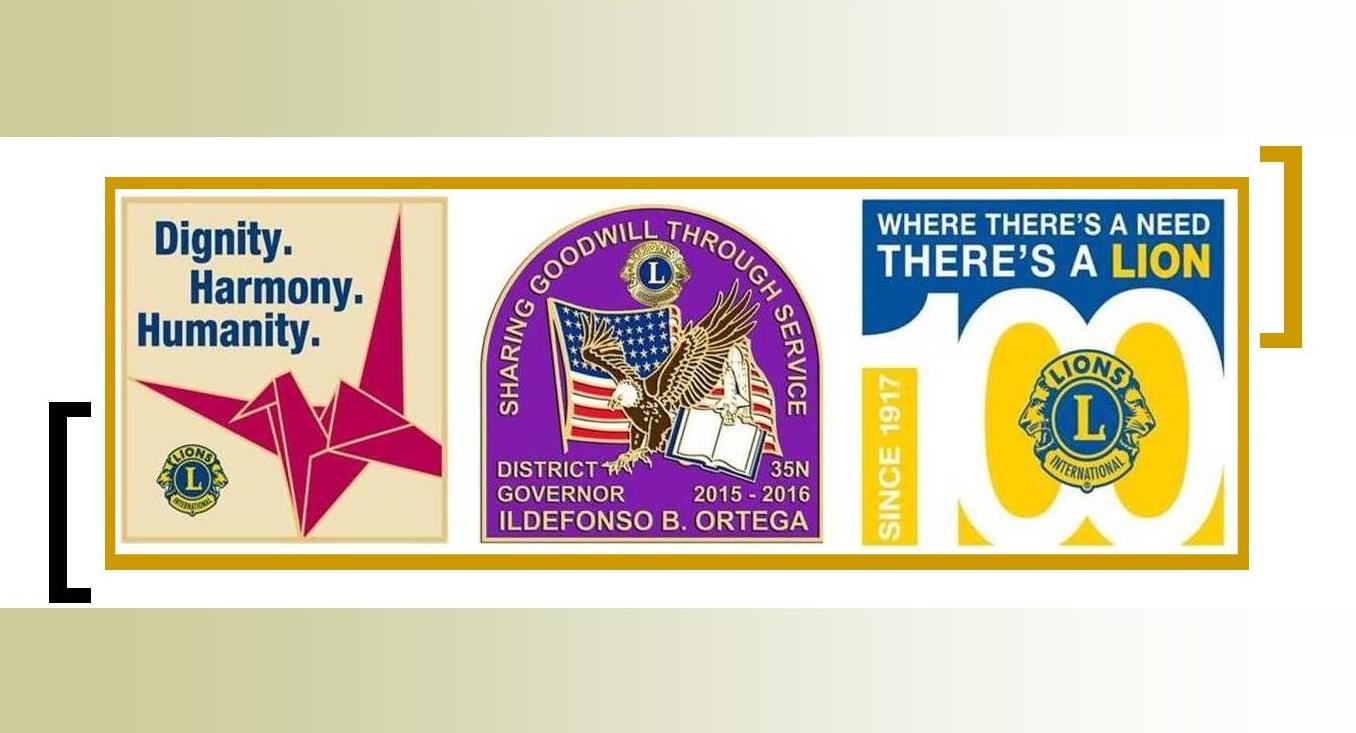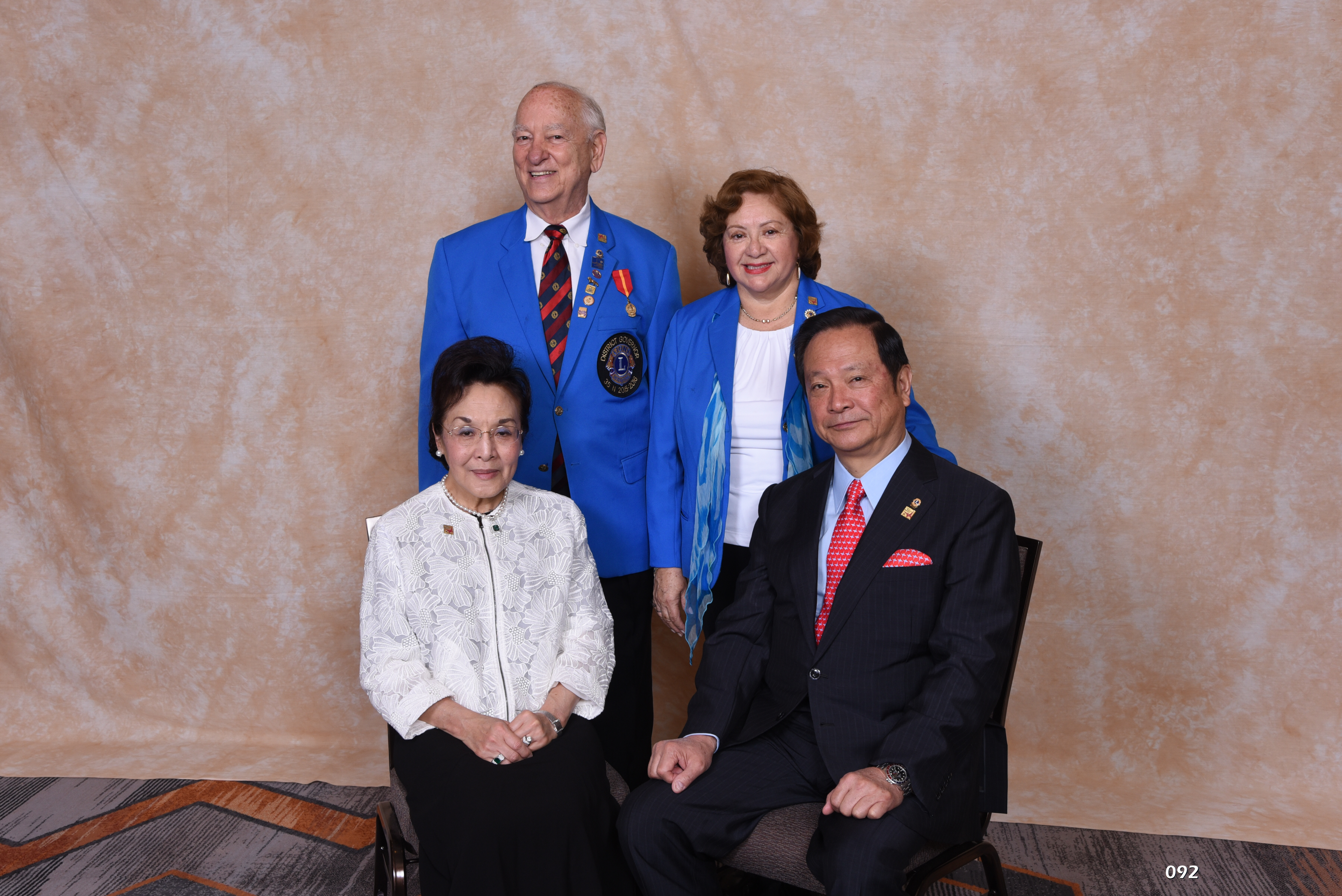 District Governor Ildefonso Ortega and wife Olga with
Lions International President Dr. Jitsuhiro Yamada and wife

Dr. Toshiko Yamada
We are a volunteer organization under an international organization founded in June 17, 1917 by Melvin Jones, a Chicago business leader. He told members of his local business club they should reach beyond business issues and address the betterment of their communities and the world. They have contacted similar groups, an organizational meeting was held and the group took the name " Association of Lions Clubs". Melvin Jones researched the idea of calling the new organization Lions. He was convinced that the lions stood for strength, courage, fidelity and vital action. It became the largest international organization in the world with over 1.3 millions members in 208 countries and the organization was named "The Lions Clubs International".
The first Lions Club in Florida was the Orlando Lions Club, chartered in 1922 . After three years the number grew to thirteen clubs and District 35 was formed. Nine of the clubs is still in existence, four of them belong to District 35 - N. These are Lake Worth ( 1925), Miami Downtown (1924), Redlands (1925) and West Palm Beach ( 1924).
Currently District 35 N consists of Fifty Seven Lions Clubs and Seven Leo Clubs.
The Lions Clubs of District 35 N of Florida and The Bahamas sponsor various local projects from vision screenings, diabetes screening, to providing hearing aids, providing eye tissues giving the gift of sight through Lions Eye Banks, sponsoring or helping individuals who are not financially capable and in need of eye surgery, providing food and clothing during disaster, sponsoring youth programs and scholarships, providing school supplies to children in need and so on.
The clubs also conduct fundraising projects. One hundred percent of the funds raised from the public are returned to the public through service, community projects and support to entities who provide needed services for less fortunate individuals.
---
*From Lions Clubs International Video
---
Lions Clubs International is the world's largest service club organization with more than 1.4 million members in approximately 46,000 clubs in more than 200 countries and geographical areas around the world.