Message from District Governor Bernd Gerhard
September 2016
Our great Lions Clubs International organisation had set a centennial challenge target to 46,000 clubs around the world to serve 100,000,000 people by June 2108. Guess what: This target was reached last month!
Just stop for a minute and think through the enormity of actually providing humanitarian relieve to over 100,000,000 people! Wow, this is something very special and I wish to extend my sincere thanks to all the Lions Clubs of District 410 B who are participating.
We have four core centennial challenges, being: Hunger, Vision, Youth and Environment. Clubs throughout our District are performing miracle projects within these four core challenges.
I am truly amazed about how much individual clubs achieve every month. It could be so much more if we could attract more service minded persons to join a Lions club in your area. If you believe that you have some time to give within a volunteer framework then we would like to hear from you.
Yours in Lionism
Bernd Gerhard
District Governor 410B
---
Visit Lions District 410B on Facebook...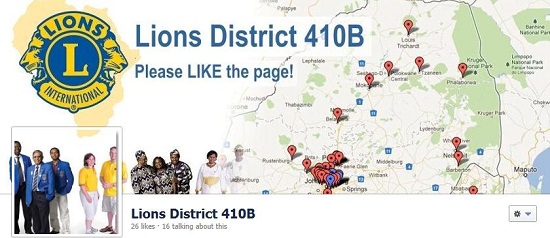 ---
Lions Clubs International is the world's largest service club organization with more than 1.4 million members in approximately 46,000 clubs in more than 200 countries and geographical areas around the world.