District 410B DG's Newsletter
Message from the Governor
As we come to the end of 2013 and look forward to the start of 2014 it seems as though the first 6 months of my term as DG have flown by. This has certainly not been without challenges but I would just like to thank all the Lions of the District, particularly my Cabinet and home club members for all their support. To the clubs I have already visited and to the clubs I must still visit, I encourage you all to continue with the wonderful projects that you undertake. Know that what you do does not go unnoticed in the lives of those less fortunate in your communities. And after all, that is why we are Lions.
We wish all of you good health and an enjoyable fruitful new year filled with happiness and hope that all your dreams come true.
Malcolm and Frances
District Administration
In terms of Club Administration we have hit a 100% compliance with the stip for the sixth month this year.
Membership stats for the six months ended 31st December 2013:
Membership 01.07.2013 716
Membership Gains 70
Membership Drops 44
Membership 31.12.2013 742
Membership Activities for six months
Funds Raised $218855
Funds Donated $150938
Number of people served 54130
---
Identify your dream. Believe in your dream. Share your dream.
And most of all - "Follow Your Dream"
---
---
Visit Lions District 410B on Facebook...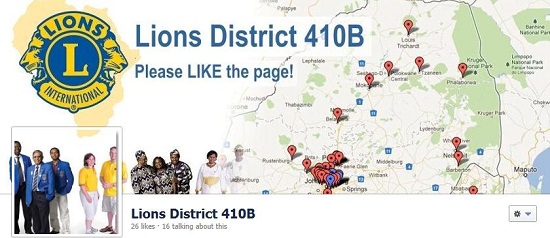 ---
Lions are an international network of 1.3 million men and women in 205 countries and geographic areas who work together to answer the needs that challenge communities around the world.