Message from District Governor Bernd Gerhard
August 2016
The time is moving on and everyone on the Lions District 410 B Cabinet has been extremely busy.
During my club visits I emphasise the importance of membership management. During our busy lives both from a personal/business point of view and as a Lions Club member we sometimes need to be reminded how important both retention and extension targets are.
Our organisation is always looking to increase our membership and if you happen to read this and are interested, please contact us.
This past month has seen some wonderful service projects been done by all the clubs in our District. The big one has been the Lions Club of Benoni Lakes tornado relief fund for the assistance to the utter devastation which residents in the Nestpark agricultural settlement have experienced.
The importance of our own Foundation, The Lions Clubs International Foundation cannot be emphasised enough. The call was made and within 48 hours a US $ 10,000 grant was received by us. This together with the District 410 B emergency grant of R 20,000.00 has been made available to purchase various lifesaving food, water and livestock fencing materials.
I wish to thank all the other clubs in the District who were major contributors to the overall contributions including the Lions Club of Port Shepstone from neighbouring District 410 C who donated R 10,000.00.
I look forward to meeting as many Lions as possible at our forthcoming Mid-Year Conference which is being held from 30 September to 2 October 2016.
Let us continue with the great momentum and be my Leaders in Action.
Yours in Lionism
Bernd Gerhard
District Governor 410B
---
Visit Lions District 410B on Facebook...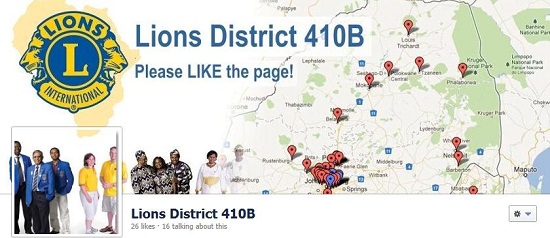 ---
Lions Clubs International is the world's largest service club organization with more than 1.4 million members in approximately 46,000 clubs in more than 200 countries and geographical areas around the world.