---
SEPTEMBER 2022
NAVAN LIONS CLUB
WALK FOR DOG GUIDES
CTV NEWS VIDEO INTERVIEW WITH
LION DON MACARTNEY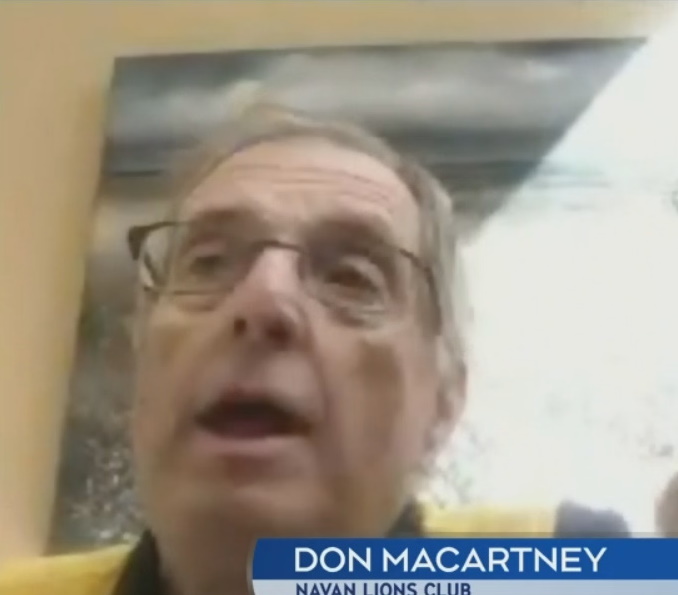 CLICK ON PICTURE TO SEE VIDEO
---
Perth Tay Lioness Lions Club Charter Ceremony
Left of Banner: Judy Brooks, Josie Roberts, Lil Olson, Vivian Munroe, Diane Walsh-Program Co-ordinator, Martha Kenny-Tail Twister
Right of Banner:, Mavis Thompson, Sue Matte-President, Ellen Visser-Secretary, Mary Jane Willson-Director,
Sharon Dowdall, Rene Saumur-Lioness Tamer, Joyce Firlotte-Treasurer, Kristina Jenson-Guiding Lion
Perth-Tay Lioness Lions Club members marked a major milestone in their young existence: Charter Day!
Tuesday, October 12, 2021 will go down in the Club's history books as marking a new beginning with old friends.
A dozen newly minted Lions arrived at the Lions' den, located on the Perth Fairgrounds to mark the event.
The nicely decorated room set the tone for a celebration on accomplishments; past, present, and future.
Club President, Lion Sue Matte, welcomed visiting District officers and presided over the meeting's agenda with humour and efficiency. Vice-District Governor, Lion Susan Tunnicliffe, swore in the inaugural slate of club officers in a very dignified ceremony,
witnessed by the Club's district-appointed Guiding Lion, Lion Kristina Jensen who spoke of the opportunities for growth that await members.
"When one door of happiness closes, another opens; but often we look so long at the closed door that we do not see the one which has been opened for us."
― Helen Keller
After a photo-session, led by the VDG, who also happens to be a master professional photographer, captured the moment for prosperity.
Fellow Lions in District A4 are united in their good wishes.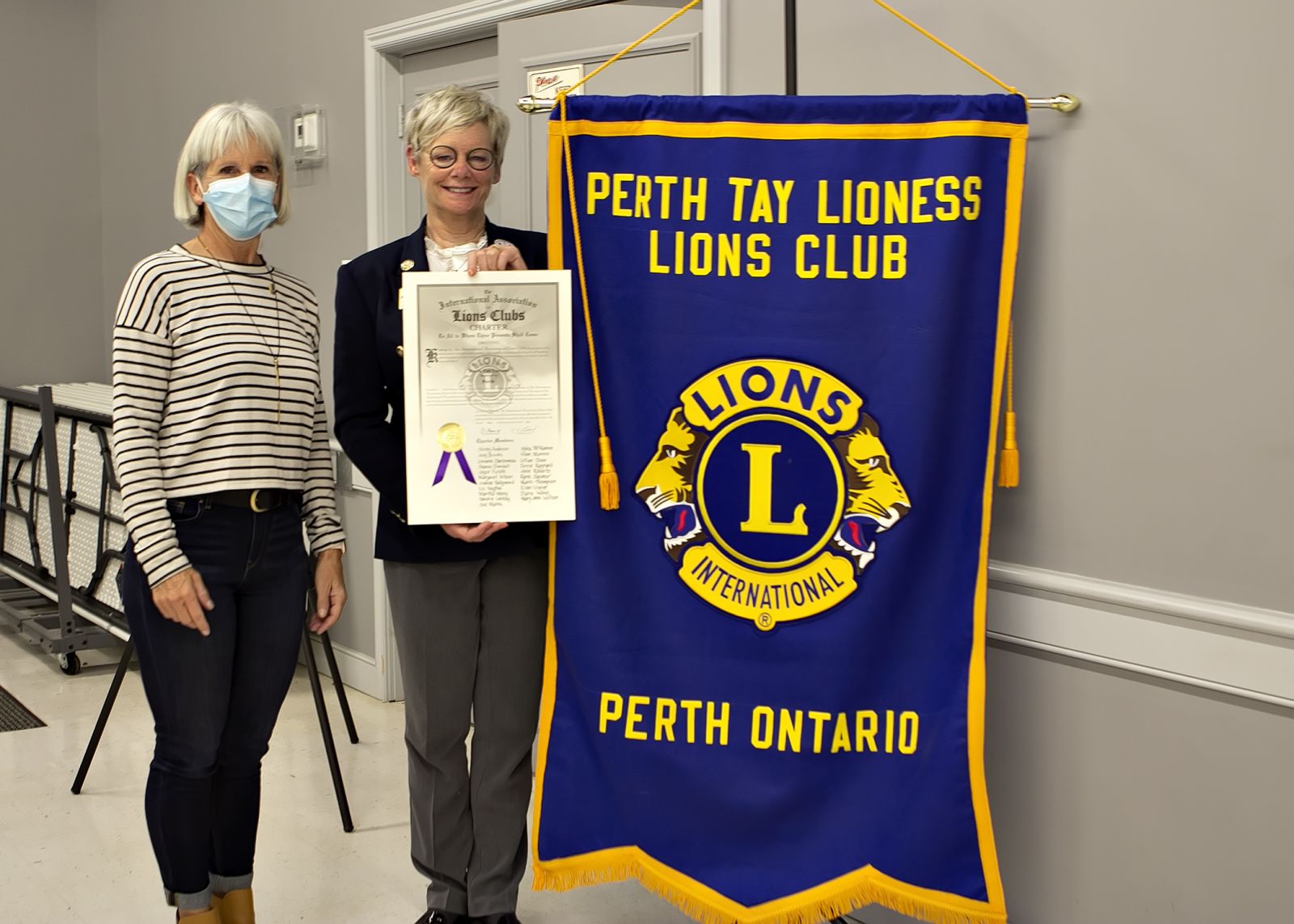 Club Charter being presented to President Lion Sue Matte by
1st Vice District Governor Lion Susan Tunnicliffe
---
"Diabetes Canada Volunteer Award"
Lion Marilyn was honoured with this "National Volunteers of the Year Award" recently.
The National Volunteers Award honours those who have gone above and beyond in supporting the work of Diabetes Canada. Congratulations Lion Marilyn (Stittsville Lions Club).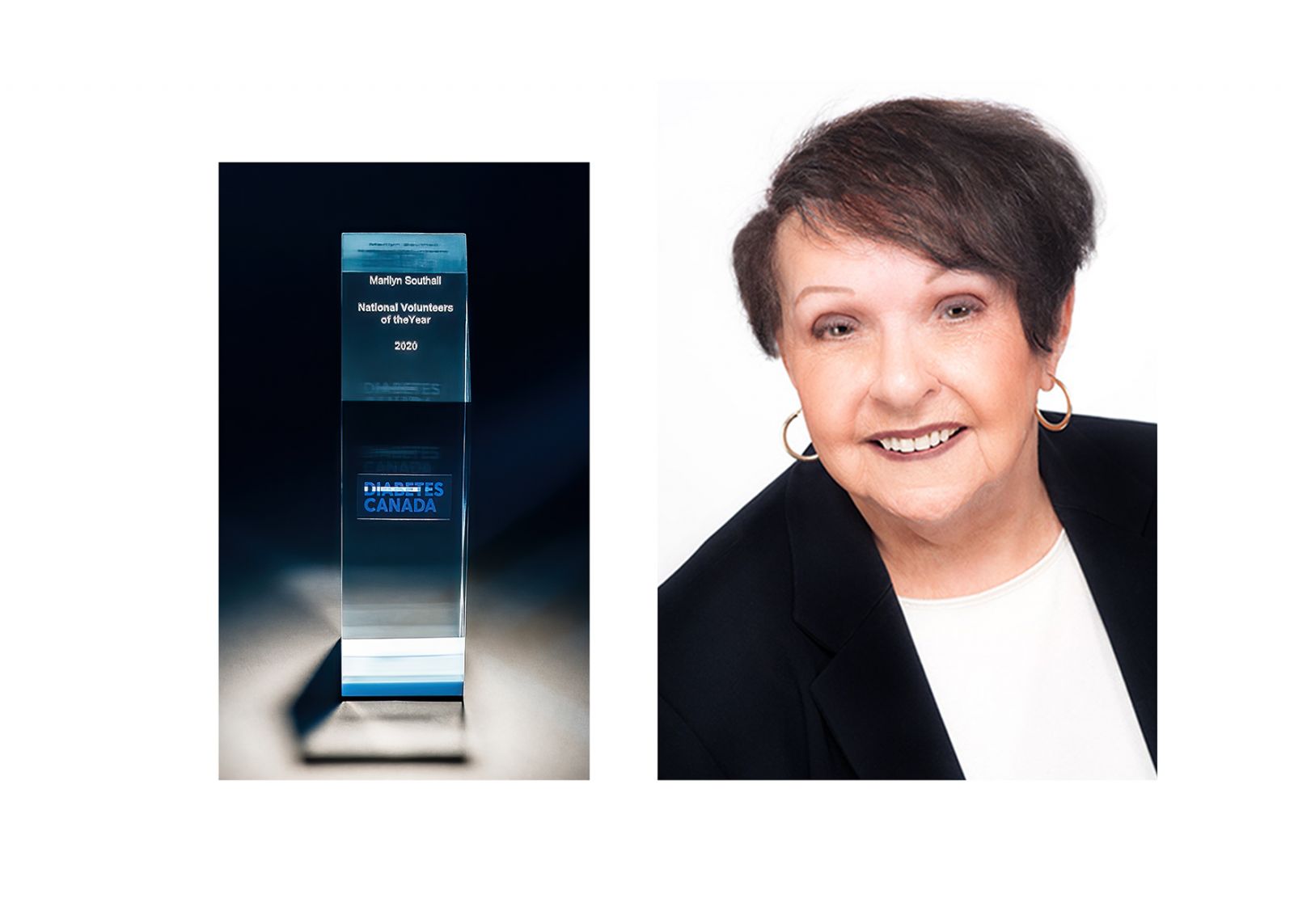 Immediate Past District Governor Beth Lewis
is presented with the
CNIB DISTRICT AWARD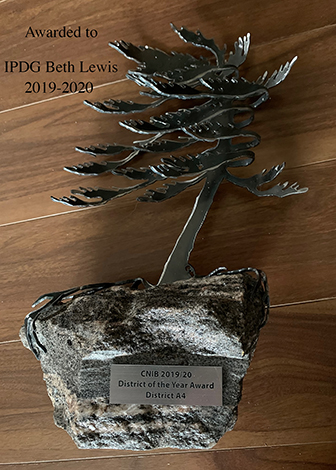 Letter to PDG Beth Lewis
Lake Joe (CNIB)
PEACE POSTER WINNERS 2020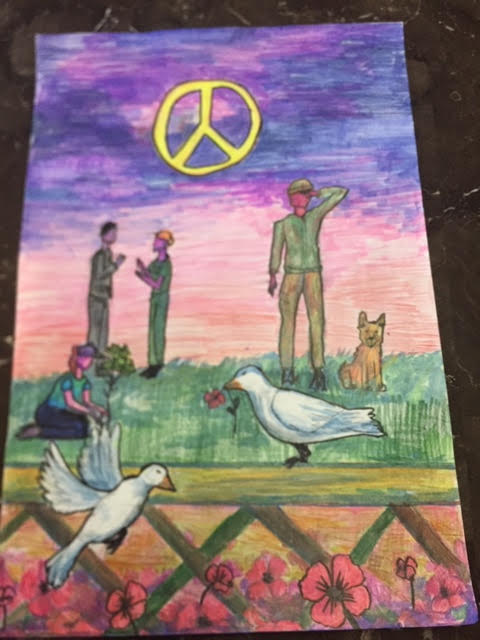 "Peace Through Service". Congratulations to Katie Casselman (1st place)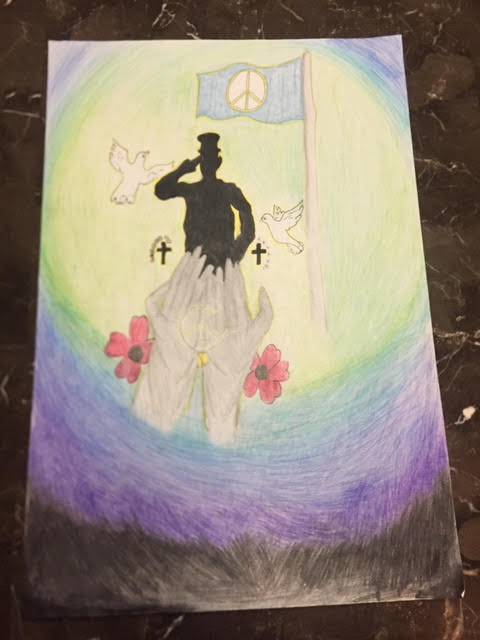 Alyza Mullin (2nd place)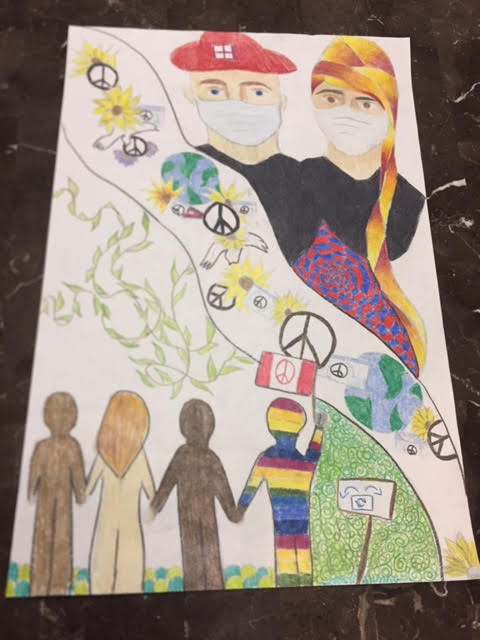 Maleigh Pergunas (3rd place)

The International Peace Poster Contest has seen a challenging year as new protocols in schools have been a stumbling block. However, there were clubs that were able to hold a competition. all students from Seaway District High School and sponsored by the Iroquois- Matilda Lions Club. A special thank you to the Seeley's Bay Lions for their submissions.