Photo Gallery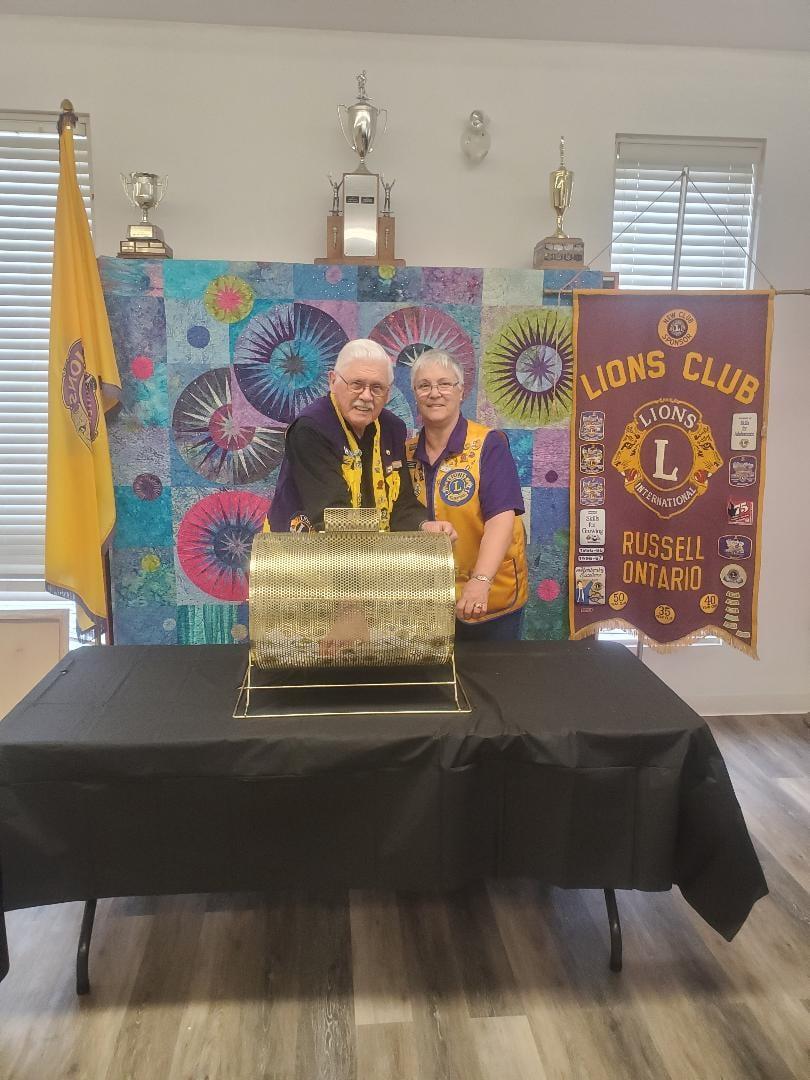 Russell Lions Club members Lions Ken Erickson and Margaret Pettipas draw the winning ticket for the amazing "Cirque du Soleil" quilt on Easter Sunday, made by renowned local quilter, Maggie Fontana.
---

Killlaloe Lions Club makes $1000 donation to the Killaloe Friendship Club. The funds were raised in partnership with Pembroke Delta Bingo and Gaming and The Ontario Lottery and Gaming Corporation. The donated funds will be use for senior programming in th
---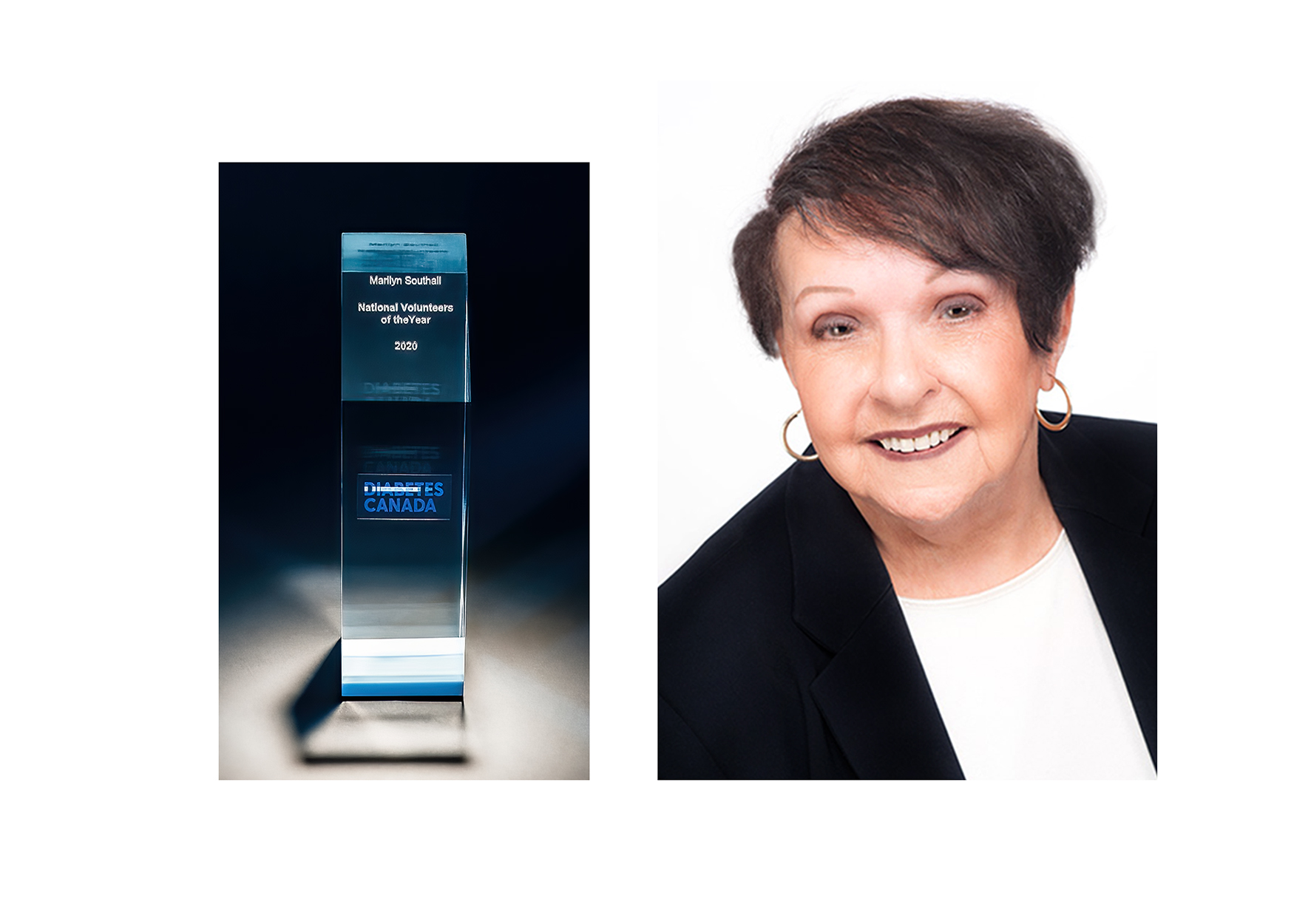 Lion Marilyn Southall was awarded with the "Volunteer of the Year 2020" recently by Diabetes Canada. Our congratulations to Lion Marilyn for your dedication to Lions and Diabetes.
---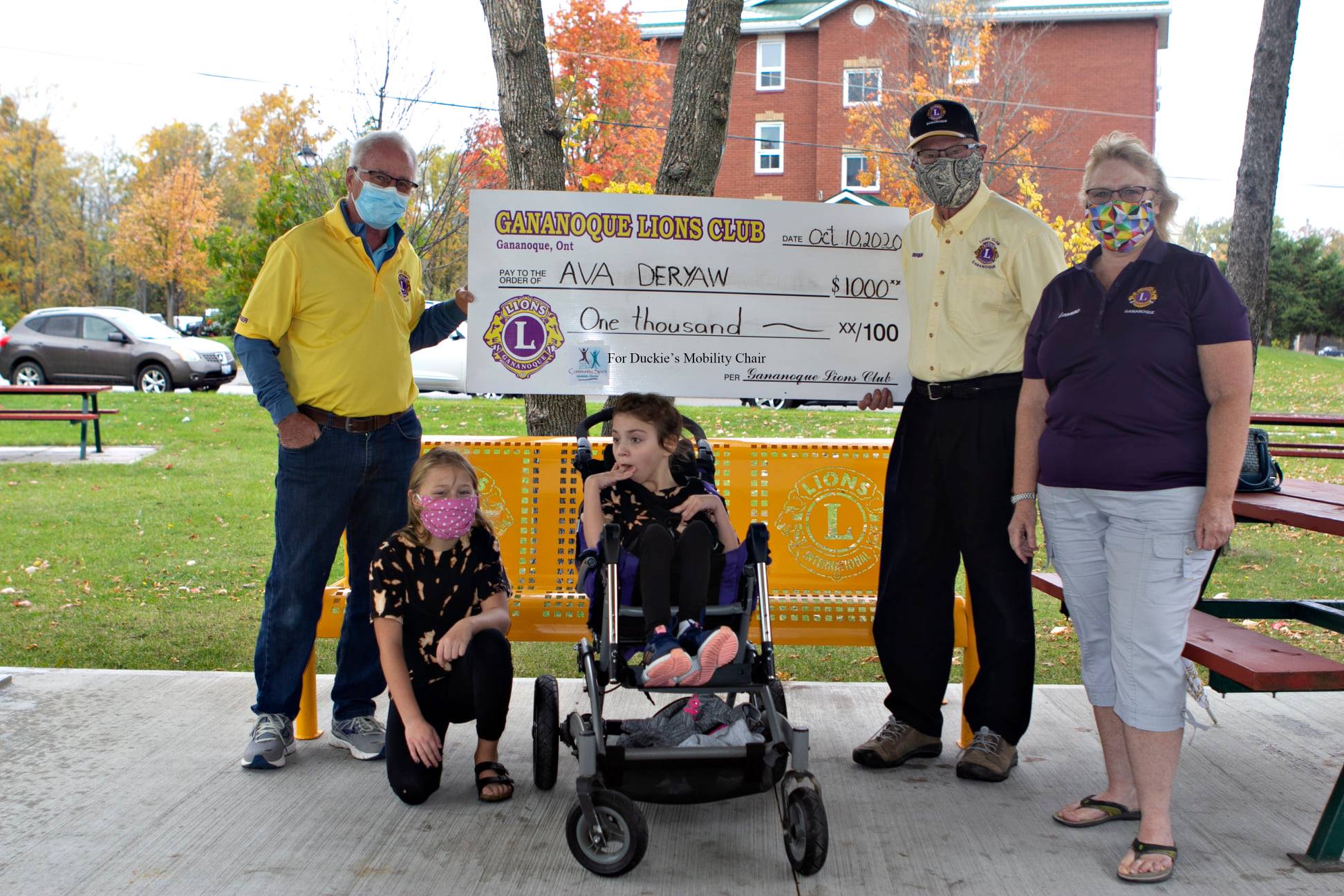 Young Student Ava Deryaw raises $4,000.00 for a new Wheelchair for "Duckie"
---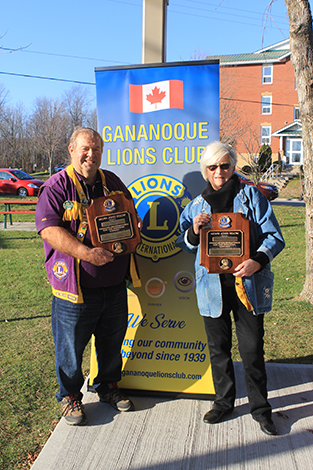 Past President Paul Robertson and his lovely wife Ruth were each awarded MELVIN JONES FELLOWSHIPS. Great weather allowed the Club to have an inpromptu Awards Ceremony in the Gananoque Lions Centennial Park recently. Our Congratulations to both.
---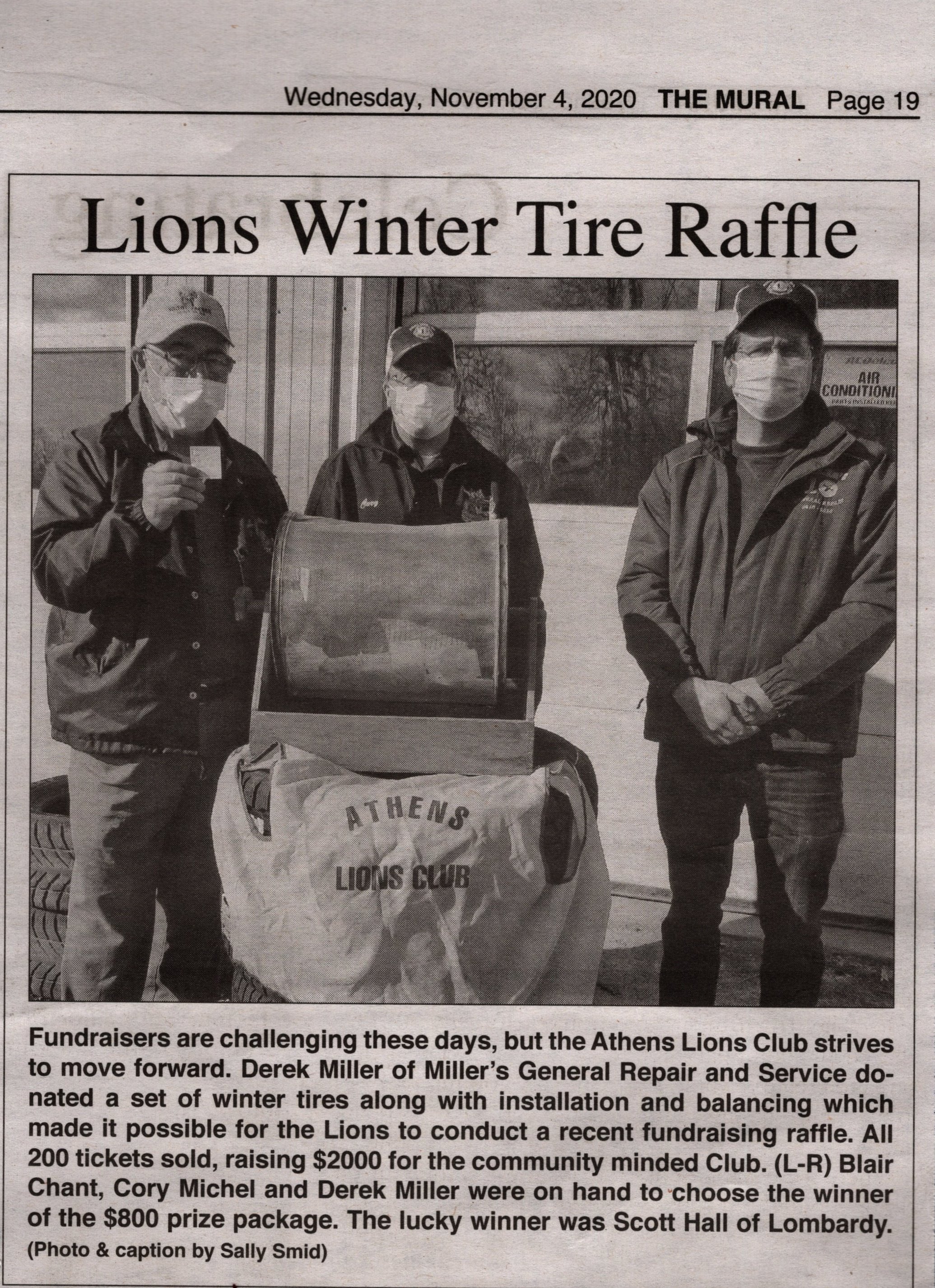 Athens Raised $2,000.00 for the Community
---

President of the Killaloe Lions, Nancy Luckovitch, presents a cheque for $1000 to the Librarian Nicole Zummach of the Killaloe Public Library towards the costs of their new extension. Other Lions present were Isabel O'Reilly, Lynne Postill, Bruce Burn
---

Russell Lions deliver yummy chocolates to show appreciation to those who serve us during COVID.
---

Lions Denis Bedard and Raja Wysocki get ready to deliver to Naomi House. Russell Lions pitched in and donated nearly $2000 of much needed clothing and other goods.
---

Russell Lions deliver Christmas cakes to the Maple Street Senior's Residence. An annual tradition.
---