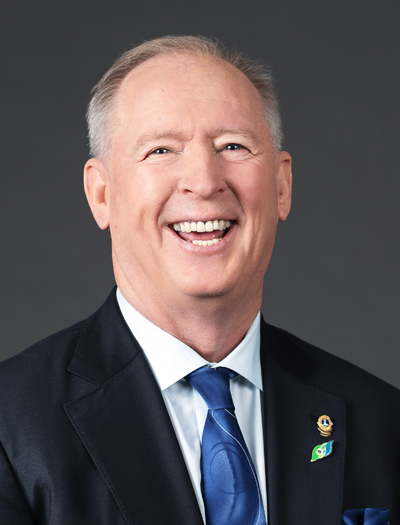 BRIAN E. SHEEHAN INTERNATIONAL PRESIDENT
Brian E. Sheehan from Bird Island, Minnesota, USA, was elected to serve as international president of Lions Clubs International at the association's 104th International Convention, June 22 through June 28, 2022.
Together We Can
Each of us can do so much good on our own, but Together We Can make the impossible, possible. Because to accomplish big things, we all need to roll up our sleeves and do our part. And together, we can make our communities—and the world—a better place for all people.