Interested in experiencing life in a different country? Join the exchange program where you can particiapte in the day to day life of a local family and meet other students from around the world.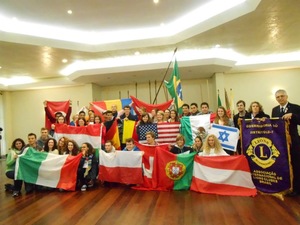 Filing deadline for all applicants varies by country. Most Countries have a filing deadline range from February 15 to March 31 depending on the country you pick. Please choose your country early and contact us right away.
A $100 Youth Exchange Supplies fee is required with all applications. Fee includes, shirts, backpack, MD4 Youth Exchange pins and banners and orientation booklet.
There may be additional charges for camps within your chosen country that are not included in the price of our program. You will be required to purchase your own airfare and international travel insurance. The travel insurance must be accepted in the country you are visiting.
Age requirements are typically 16 - 21
Our students usually depart the U.S. the last weekend of June or beginning of July for a 3 to 5 week stay depending on the Youth Exchange program in those countries. Please note that all counties are on a first come basis and fill up fast so the sooner you apply the sooner we can confirm your acceptance.​
For more information AND application please email
yepmd4@gmail.com
or
md4cayep@gmail.com