WELCOME TO LIONS DISTRICT 19H Website
2019-2020

District Governor Patty Allen - NEWSLETTER
We're LOOKING for STARS!!! ((scroll down))
FAMILY PHOTO CONTEST!?!?!.... Not really but you'll get the PICTURE when you CLICK THIS
IPDG - Gord Graves- we THANK YOU for a good year! _______________________________________________________________________
The TEAM!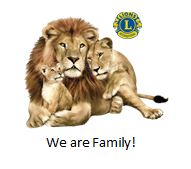 2nd Vice District Governor Ken Ball
Lions in 19H are feverishly working to raise funds in support of the Childhood Cancer Project, in BC & Washington. Time is running out! Check with DG Patti on how YOU can help!
19-H Family Reunion – A gathering for the Greater Good - March 6 & 7, 2020 - A Spring Conference like NO OTHER!
Lions Got Talent
Time is quickly slipping by and our spring conference is just around the corner. On Friday evening March 6th there is a new "WE Are Family" event called "Lions Got Talent". We are looking for contestants that would represent your club to participate in a solo or group musical competition. Your contestant could be anyone from your club, your community, or your family. The contestant(s) would represent your club and compete for a first place prize of $200, a second place prize of $100 and a third place prize of $50. Attached you will find an entry form and flyer explaining a little more. One other event we are looking for are contestants to enter the Five Minute Achievement speech. Please consider having your club participate in these events. What a great way to share about your club and its talents and achievements.
_______________________________________________________________________
International Lions Christmas Ship PHOTOS!
Camp Horizon - www.lionscamphorizon.org
Dog Guides - https://www.dogguides.com/index.html
LCIF Campaign 100 Read ALL about it!
Another rewarding year for the Santa Ship! This project is successful, due in large part, to the generous contributions of Lions Clubs in the District. Check back here for information as to how you and your club can help!

All correspondence to the MD19 office should be mailed to:
4141 W Maplewood Avenue
Bellingham, WA 98226
Lions Clubs International is the world's largest service club organization with more than 1.4 million members in approximately 46,000 clubs in more than 200 countries and geographical areas around the world.