DISTRICT 20-R1
SERVING NORTHERN WESTCHESTER, ROCKLAND AND PUTNAM COUNTIES
in NEW YORK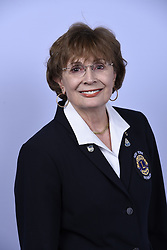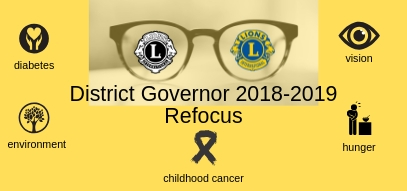 Reversing Diabetes & Weight Loss - Click Here
Lions New Officer Orientation Registration - Click Here
Dear Lions of District 20-R1,
Thank you for giving me this historic opportunity to serve with you as the first DG of the second century for Lion service, and the first DG to serve under the first woman president of LCI. President Gudrun from Iceland has challenged and inspired me with her message of seeking new horizons and pushing beyond my limits. Currently, we are 1.7+ million men and women strong: Lions, Leos, Alpha and Omega.
Our International President has stressed that we Lions expand our global causes of service to include: Diabetes awareness, Hunger shortages, Environmental issues, Childhood Cancer, and Vision. This will be the focus of my efforts this year. Additionally, I plan to launch new initiatives involving women and children and mobilizing local disaster relief programs. I know this sounds like an ambitious start, but with your help we can write a few new chapters for District 20-R1. Your President and the Global Leadership Team will help you with resources, agencies, guest speakers, and/or technology support for your work in making the world a better place to live.
According to the Lions International Clubs Foundation:
Today, 253 million individuals are blind or visually impaired.
By 2040, nearly 650 million people are expected to be living with Diabetes.
Each year, our planet experiences a 15% increase in natural disasters.
Each night, more than 800 million people go to be hungry.
Each day, 245 people die from measles.
Every 2 minutes, a child is diagnosed with cancer.
By 2025, half the world's population will be living in water-stressed areas.
A safer and healthier world awaits our love and service…..
My best,
District Governor Ellen Purcigliotti
Lions Clubs International is the world's largest service club organization with more than 1.4 million members in approximately 46,000 clubs in more than 200 countries and geographical areas around the world.