LIONS OF FLORIDA AND THE BAHAMAS
DISTRICT 35 N GOVERNOR'S MESSAGE JULY, 2017
Welcome to the 2nd year of our Centennial Celebration of service!
I am glad to start my Governor's year on a very positive note, commenting the "Centennial Awards Gala" held on June 4th, so well attended by more than 170 guests. Our Immediate PDG Luis Olarte took this opportunity to widely recognize a vast group of people that worked closely with him during his period as Governor, as well as welcome the Incoming Governor's Team. And we, the New Team, wished farewell to Governor Luis, presenting him with a beautiful "Lions Ring". We hope he keeps it for the rest of his life as a memento of a job well done, and appreciation from his team.
Additionally, following its yearly tradition, the Miami Buena Vista-Biltmore distributed certificates of merit to all Lions Clubs' Presidents attending the event. A well-deserved recognition, for the time and effort dedicated by this group of leaders in the direction of their respective clubs. It was an elegant and fun event. We enjoyed the presence of so many Lions, friends, the food, the entertainment, and a little bit of dancing as well. Thanks are in order to the Miami Buena Vista Biltmore, PCC Juan Tejera and his team for a wonderful organization.
We certainly hope we have started a tradition here, with the Governor's Gala becoming a yearly recognition-farewell and welcome event, where we can celebrate the accomplishment of the past Presidents and Governor, while we wish good luck to the new team.
Still in the positive mode, I am proud to report that we had a record attendance to our June 3rd session for Board Officer Training, presented by PCC Juan Tejera and now PDG Luis Olarte, to a group of over 30 Lions. We heard nothing but good comments from the attendants to this training. This motivated us to program a second version of the same, with a Boca Raton location for July 15th; where those who could not attend on June 3rd could take advantage of this new opportunity. Current leaders and Lions with the desire to serve in a leadership position in the near future are invited to attend.
A reminder to all that on June 7th Lions Clubs International celebrated the "Centennial" – 100 years of service to the community! We must all feel very proud to be a part of this select group, widely recognized as the best service organization in the world.
In closing, "Just Between Us…Lions", please read "your" newsletter, so that you can be aware of everything that is going on in our District.
Yours in Lionism,
District Governor Betty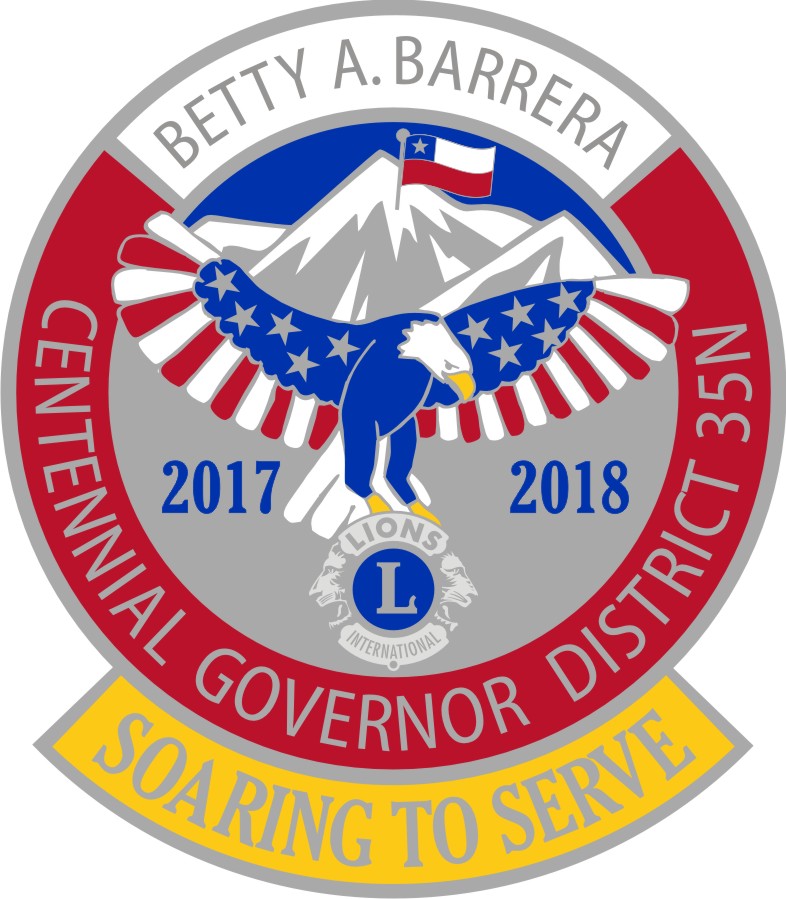 Lions Clubs International is the world's largest service club organization with more than 1.4 million members in approximately 46,000 clubs in more than 200 countries and geographical areas around the world.