We will be back at the end of May 2023 and running a full event.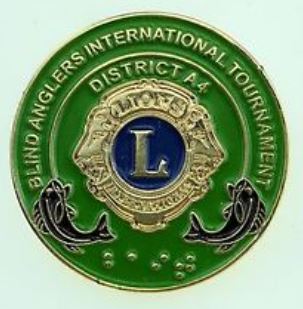 B.A.I.T.
BLIND ANGLERS INTERNATIONAL TOURNAMENT
C/O Barrhaven Lions Club
PO Box 34091
3781 Strandherd Drive
Nepean, ON K2J 5B1
See 'Contact Us' Page for BAIT Committee Members
The Development of the B.A.I.T.
A Project of District A4 Lions Clubs International
The Blind Anglers International Tournament (BAIT) was developed by the Lions Clubs of District A4 (Eastern Ontario and Western Quebec) to provide an opportunity, at no cost, for fun and excitement for legally blind people. In addition, it is intended to be an effective mechanism for their rehabilitation.
The physical consequences of blindness can be imagined by most people and today a variety of aides and devices are available to get around many of the difficulties presented by their visual challenges. The emotional consequences are almost impossible to imagine and much more difficult to deal with. These difficulties often include depression, anxiety, and a tendency to withdraw within oneself and become isolated.
The BAIT contributes greatly towards the resolution of these emotional problems amongst the blind and visually impaired. The BAIT hooks up blind persons with sport anglers to compete in a high-class fishing tournament each spring.
Everyone who witnesses this tournament is impressed with the fun, excitement and enthusiasm among all participants. It is interesting to note the envy among sighted people left on shore. It is also great to see those who have not yet learned to cope effectively with their visual challenges get to meet others who have. New optimism, new energy and new hopes are possible through these contacts and have made significant improvements in the lives of the participants.
The Lions provide fun, entertainment, good food and fellowship free of charge. As a result we are always raising funds to keep this project successful.
At the spring tournament, these participants also get to meet others with similar physical limitations. The Lions are justifiably proud of the benefits offered by the BAIT program and would like to provide more people with the opportunity to participate.
The current location for the BAIT weekend is Springwood Cottages in Arden on Kennebec Lake.
The Barrhaven Lions Club will Chair the BAIT Tournament for 2022 and 2023.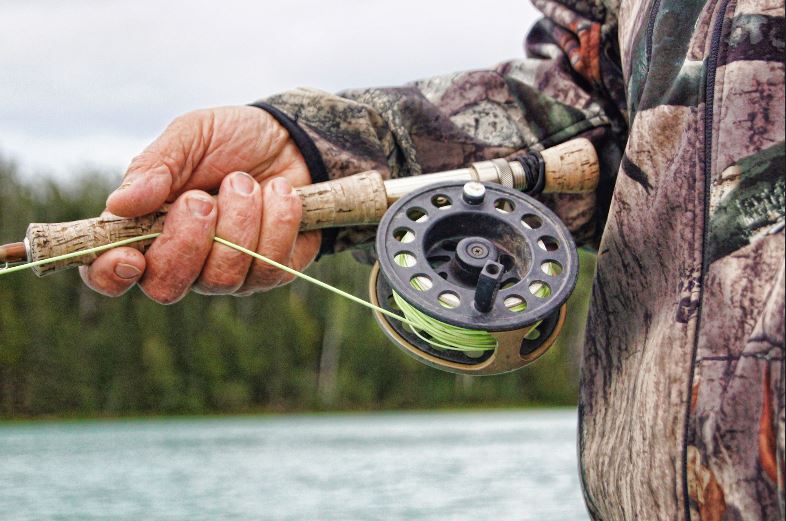 ---
---
Lions Clubs International
Lions meet the needs of local communities and the world every day because they share a core belief - to serve their community.
Lions have a dynamic history. Founded in 1917, we are best known for fighting blindness, but we also volunteer for many different kinds of community projects - including caring for the environment, feeding the hungry and aiding seniors and the disabled.
Lions give sight. By conducting vision screenings, equipping hospitals and clinics, distributing medicine and raising awareness of eye disease, Lions work toward their mission of providing vision for all. We have extended our commitment to sight conservation through countless local efforts and through our international SightFirst Program, which works to eradicate blindness.
Lions serve youth. Our community projects often support local children and schools through scholarships, recreation and mentoring. Internationally, we offer many programs, including the Peace Poster Contest, Youth Camps and Exchange and Lions Quest.

Our Leo Program provides the youth of the world with an opportunity for personal development through volunteering. There are approximately 144,000 Leos and 5,700 Leo clubs in more than 140 countries worldwide.
Lions award grants. Since 1968, the Lions Clubs International Foundation (LCIF) has awarded more than US$700 million in grants to support Lions humanitarian projects around the world. LCIF was also ranked the number one nongovernmental organization in a 2007 study by The Financial Times.
Lions help during disasters. Together, our Foundation and Lions are helping communities following natural disasters by providing for immediate needs such as food, water, clothing and medical supplies – and aiding in long-term reconstruction.
Lions are active. Our motto is "We Serve." Lions are part of a global service network, doing whatever is necessary to help our local communities.
For more about Lions Clubs, go to www.lionsclubs.org
Lions Clubs International is the world's largest service club organization with more than 1.4 million members in approximately 46,000 clubs in more than 200 countries and geographical areas around the world.