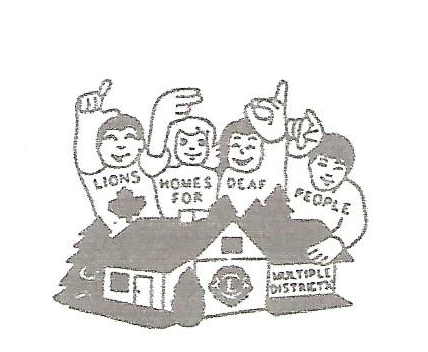 In 1967 Rev. Bob Rumball, pastor at The Ontario Mission of the Deaf approached the St. Catharines Central Lions Club to help fund a farm for deaf children. It soon became evident that the project was too large for one club so Multiple District "A" formed Lions Homes for Deaf People.
LHDP is a board of trustees consisting of Lions, Lioness, and people who have an interest in helping people who are deaf or hard-of-hearing in Ontario, established by MD"A", Lions International and registered as a charitable organization.
Our mandate has changed over the years. We originally provided homes for children who attended one of the three provincial schools for the deaf in Belleville, Milton and London. It became evident that no more homes for deaf children were needed so we changed our mandate to serve people who were deaf of any age and included people with additional exceptionalities such as blindness and developmental delay.
Projects that we have completed:
Late 60's. Work crew preparing Boys Dorm or "The Barn" for the summer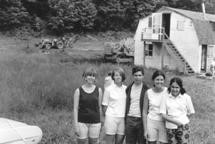 Lions Homes for the Deaf (Milton) in 1969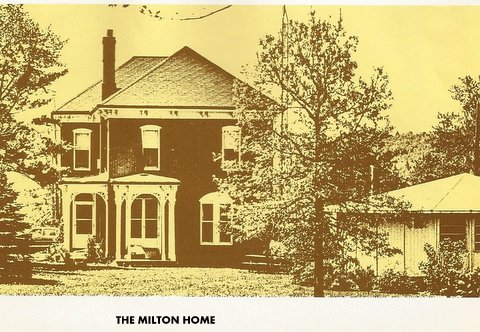 Lions Homes for the Deaf (Woodbridge) which is now located on the original property in Milton 1973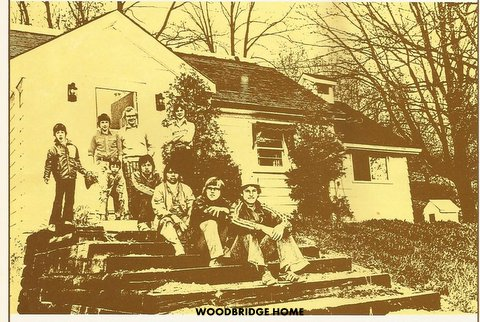 Lions Home for Deaf (Belleville) 1978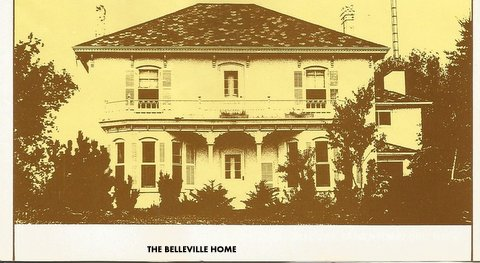 Lions Home for Deaf (Brantford) 1984
Lions Home for Deaf (Ottawa) 1986
Lions Resource Centre for the Deaf and Hard of Hearing (Sudbury) 1994
Infirmary, Ontario Camp of the Deaf (Perry Sound) 1995
Bob Rumball Association for the Deaf Job Training Workshop
Renovation (Toronto) 1995
Lions Home for the Deaf (Ottawa-second home) 1997
Lions McInnes House for the Deafblind (Brantford) 2000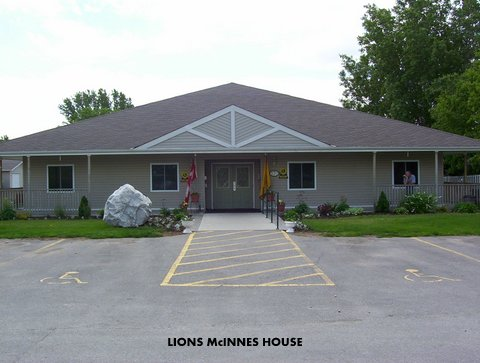 Lions Mercel House for the Deafblind (Byron/London) 2006
Canadian Hearing Society Communications Devices & Accessibility Centres. CDA Centres are found in St. Catharines, Brantford, Chatham/Kent, Dryden, Durham Region, Elliot Lake, Hamilton, Kenora, Kingston, London, Niagara, Ottawa, Peterborough, Sarnia, Sault Ste. Marie, Simcoe York, Sudbury, Thunder Bay, Toronto, Waterloo, Windsor, Barrie, Belleville, Brockville, Guelph, North Bay, Peel/Halton/Dufferin, and Timmins. The CDA Centres were started 2006
Canadian Hearing Society. Purchase of 35 Mobile Communication & Access Center Kits (Toronto) 2014
Lions Martin House (London) 2014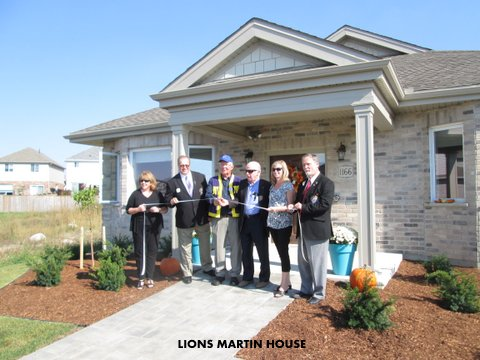 Glebe Centre Inc. (long term care for deaf/blind seniors Ottawa) 2015: See below