IPDG Betsy & Lion Jim Farrell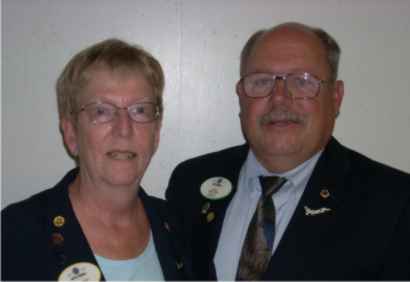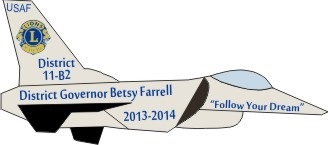 Home Club: Buchanan - Galien Lions Club
16481 Three Oaks Road
Three Oaks, MI 49128
(H) 269-756-6141 (C) 269-612-1419
Email: betsfarr@aol.com

***Click on the Newsletter Tab to download any of the followi
Standard Club Constitution & By-Laws
Certificate "Heart of a Lion"***
__________________________________________
Lions of Michigan ~ District 11-B2
"Let's Aim High!"
Well, I am now your District Governor. Again, thank you, Lions of 11-B2 for entrusting me with the honor of serving you as Governor. With YOUR help, we will do our best to serve our five county area. Also, my thanks to IPDG Norm for continuing to hold the reins of the District while I was away.
My goals for this year are fairly simple; keep the lines of communication open, maintain our membership numbers, and charter one new club. Personal goals are to help establish one new Leo club and to see the Cub Program at work within our District. Overreaching? I don't think so. I'm learning how to listen very closely to what is said and trying to decipher the problem(s). It's not always easy to decide how to help, but with your support, we will get the job done.
In order to maintain our numbers, each of us need to reach out to two individuals in our lives and ask them to join us in a club or district project. Let them see what we do and how well we do it. Let them share in the fun we have. Help them to understand the personal satisfaction that comes with being a Lion. If we do that........they'll join.
If you know a Lion who is thinking about dropping their membership, go out to dinner or just share a cup of coffee and discuss the matter. Maybe you can be the difference that keeps them on board. You won't know unless you try.
Now for chartering that new club..............there's work to be done!
/s/ DG Betsy
For more about Lions Clubs, go to www.lionsclubs.org
Lions are an international network of 1.3 million men and women in 205 countries and geographic areas who work together to answer the needs that challenge communities around the world.