District 19 - D "Many Hands Light Work"
District 19–D, one of the original five districts formed in 1947 when Lions Clubs International District 19 became Multiple District 19, serves Lions and Leo clubs located in the heartlands of the Province of British Columbia, Canada and State of Washington, U.S.A.
2022 - 2023 LEADERSHIP

District Governor Debbie Allan
Brian and Debbie were introduced to Lions through their daughter Christine who was a Leo with the Kamloops Leos. After driving her to many events, as well as lending a hand at some projects, they joined the North Kamloops Lions in June of 2000. Their granddaughter, Hannah, is now a Leo-Lion with the North Kamloops Lions Club.
As a member of the North Kamloops Lions, Debbie has held many offices: President (2005), Treasurer (twice), and held the office of Secretary many times over the years. Over the past 22 years, Debbie has sat on many committees with their club including the Children's Christmas Party, Hospitality Room committee for DG Wanda (2020) and many others. She has taken Leadership training. She was Zone Chairperson for 2 years before stepping into the position of 2nd Vice DG, then 1st Vice DG and now DG.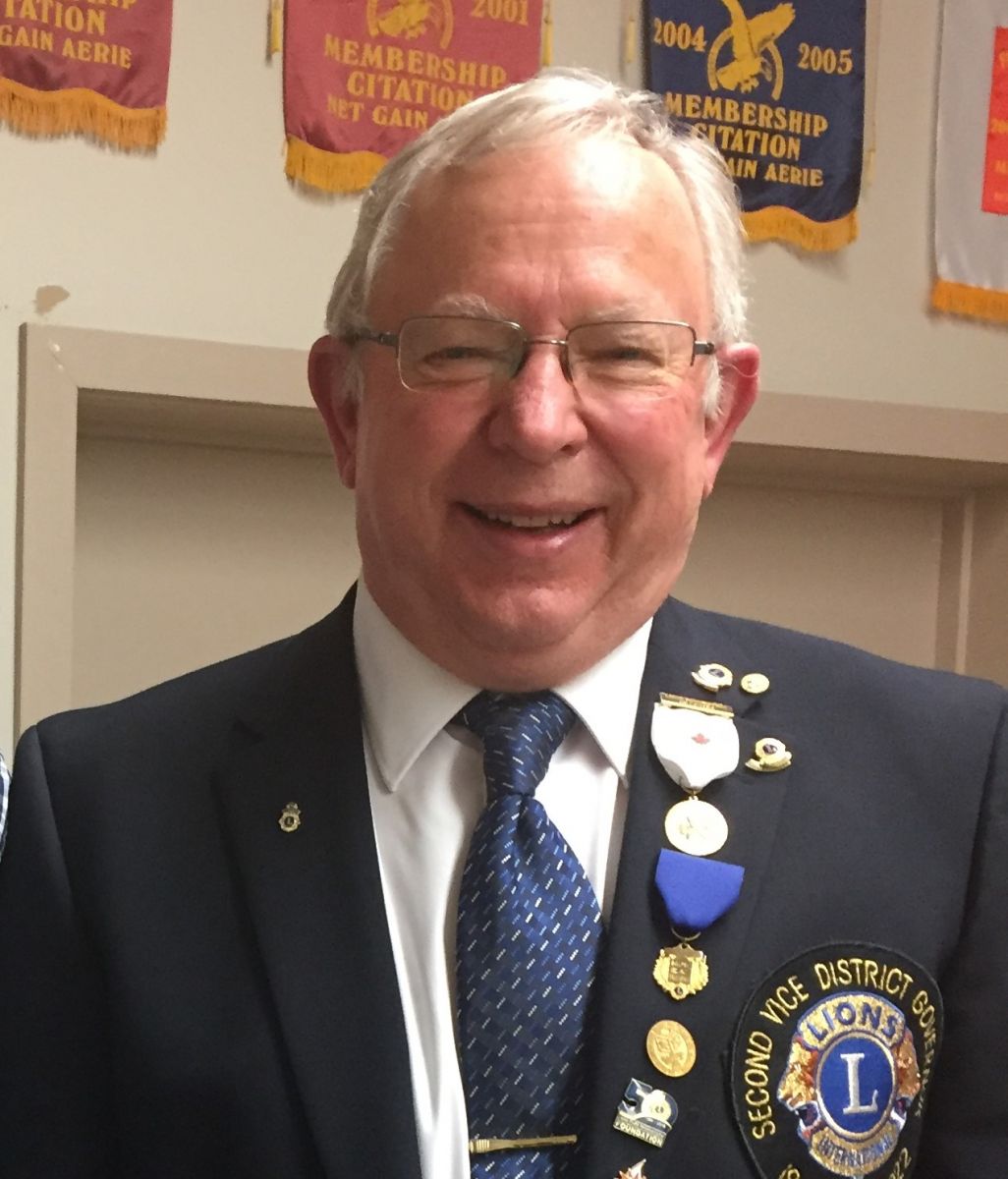 1st Vice District Governor Michael Livingstone
Michael was the GMT for the years 2019 - 2021. He started his volunteer career as a youngster working on the family farm; where it is customary in small communities to help your neighbors.
He joined the Barriere Leo Lions Club during his grade 11 and 12 years in school and carried his volunteer approach with him. In 1979 he became the charter secretary of the brand-new Okanagan Falls Lions club and is the only remaining charter member.
Michael was born in Hazelton, BC; raised in Chinook Cove and has celebrated over 41 years of marriage to his wife, Val. He has been retried for the over 7 years after working in the logging industry and in commercial transport operating equipment.
If he has spare time, he can be found with Val, enjoying camping with their trailer; kayaking, golfing and gardening.


Immediate Past District Governor Joyce Stevens
Joyce was born in Boston, MA and raised in the small college town of Orono, Maine. Graduating from the University of Maine with BS in Education, then MS ED from Boston University in Mathematics Education she taught in both NH and MA before learning that Seattle Public Schools was interviewing around the country in 1970. Joyce had her interview in Boston to teach in Seattle, signed a contract and the move to the West Coast occurred.
Having moved from the Pine Tree State (Maine) to the Evergreen State (WA), Joyce's career in mathematics education took her to five school districts in three states.. She served as Mathematics Coordinator for Chelan, Douglas, Grant and Okanogan Counties for North Central Educational Service District 1994-2007. At the same time, leading teacher training through the Math Learning Center at Portland State University in OR. She and her husband were active in climbing, backpacking, hiking and skiing which brought them to Leavenworth area as full time residents in 1990. Sprague passed away in 2011, and being retired from her educational career,
Joyce joined the Leavenworth Lions club to fulfill the need for service to others. She has served as President for her club twice, served as co-advisor of Leavenworth Leo Club, named Lion of the Year by her club in 2014, became a Melvin Jones Fellow in 2017, served as Leo Chairperson for District D, named District D Lion of the Year in 2019, served as Zone Chairperson 2018-2020 and is a graduate of the Northwest Lions Leadership Institute. She travels back to New England every few years to visit friends.
Zone Chairpersons for the 2022-2023 Lions Years are;
D1 - Sharon Cain, Vernon Lions Club
D2 - Charles (Chuck) Robinson, Lake Chelan Lions Club
D7 - Steve Sweeney - Peachland Lions Club
D8 - Karen Bassett, Chase Lions Club
D9 - Margaret Ashley - Penticton Lions Club
For all other cabinet members visit the "Contact Us" page.
Lions Clubs International is the world's largest service club organization with more than 1.4 million members in approximately 46,000 clubs in more than 200 countries and geographical areas around the world.