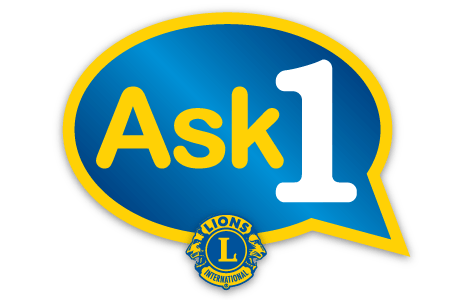 Just imagine if every Lion,
1.4 million, asked one
person to join their club...
All it takes is asking one person…get started today!
NEW! Earn special Limited Edition awards when you invite a new member during our Centennial Celebration!

Just Ask. Use the Just Ask! Guide to lead your club through the process of recruiting new members and effectively managing club growth.
Promote your next meeting. Spread the word about your club by using this sample press release. It can be quickly and easily customized to include your club's information.