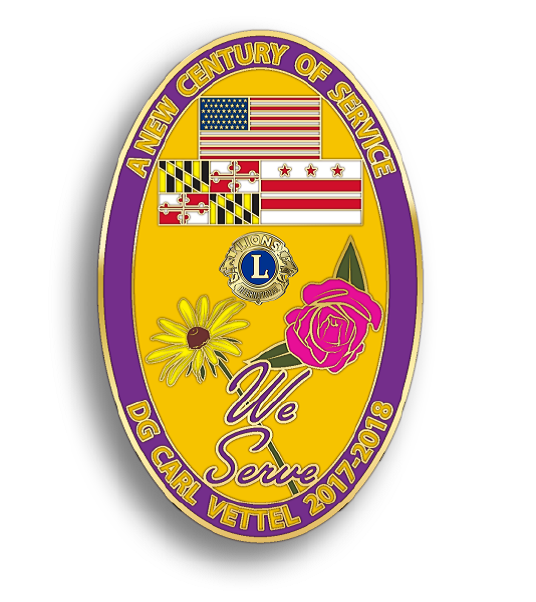 Welcome,
Lions Club International is celebrating its 100th Anniversary. For over 100 years the Lions have served over 100 million people worldwide. As we move into our second century we are striving to serve more people in more areas than ever before. This is a challenge put to the Lions by our International President Dr. Naresh Aggerval. Through "The Power of We" the Lions will come together and achieve unprecedented levels of service.
The Lions new service framework will focus on five areas Vision, Hunger, Environment, Diabetes and Pediatric Cancer. Vision has been a core service area since Helen Keller challenged the Lions to be "Knights of the Blind". Hunger and Environment are areas the Lions have been focusing on with increased attention in recent years.
Diabetes affects 1 out of every 2 people worldwide. Diabetes contributes to more than 5 million deaths a year, making it the eighth-leading cause of death in the world, and the numbers are rising. Lions and Leos are confronting this global health emergency by raising awareness of diabetes through Strides events, expanding access to care through screening and treatment programs, and improving quality of life through diabetes camps and community recreational programs. We believe we can help prevent and control this global epidemic by uniting Lions and Leos around this cause.
Pediatric Cancer is a new focus for Lions. Children are a gift to the world, yet every two minutes a child is diagnosed with cancer and less than half of the world's children have access to effective care. Children who survive cancer are often left with debilitating effects that can impact their physical development and ability to learn. That is why Lions and Leos are answering the call to expand access to life-saving treatment and support the children and families who need us most. We are working to give children with cancer a second chance at life.
I am looking forward to working with the all Lions in my community and around the world to serve all in need.
Yours in Lionism,
Carl Vettel, District Governor