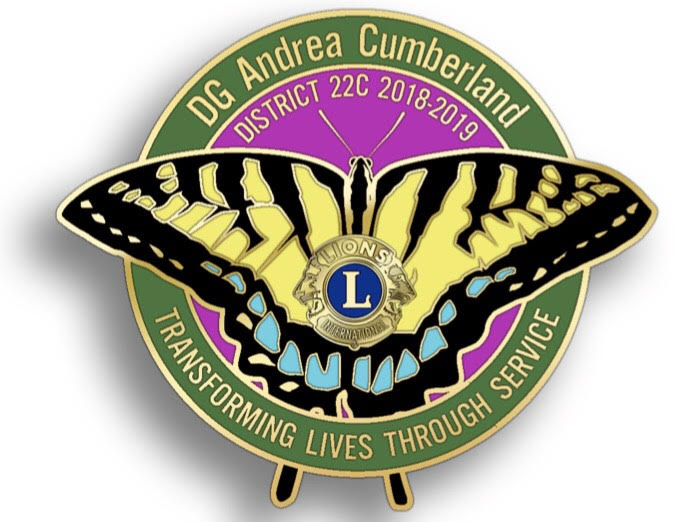 Welcome
On your mark, get ready, get set… GO … Our new Lions year is here. And with this new year comes the opportunity to continue to serve. First, our international president, Gudrun Yngvadottier is encouraging us to explore new horizons of service and as PID Bob Littlefield states, "We didn't come this far to only come this far." We have been around for over 100 years. As I go around I hear some Lions complaining that they are tired. Well, revival has come. Let's shake off any apathy so we can reach that next horizon.
As your DG, I am inviting every Lion to renew the oath you took when you were inducted so that our communities will continue to be served. I have chosen for my theme, "Transforming lives through service. " Yes, as Lions we transform countless lives through service, but as we provide service our lives are transformed as well. Remember the adage cast your bread upon the waters? Wow, it will come back, bread pudding (yum). In this regard I am starting an initiative called Stories from the Heart inspired by PID Bob Littlefield. I believe this can be an opportunity for reflection and transformation for our district. I have a special email for you to send your stories to me HeartStories@gmail.com. These heartwarming stories will be shared in The Voice, and I hope they will be in Facebook and other social media outlets. I'm also encouraging this practice to take place at the club level. Lions,don't be shy. I invite you to reflect after you serve and to share your story to inspire and motivate yourself as well as other members.
This year, let's also consider our brand. We tend to wear our Lions stuff when we meet. Others(non-Lions) need to see our brand. Wear your Lions stuff while you are out and about. Also consider buying a vinyl banner for your club so that when you are doing service, the community knows who you are. (You can order one online. IPDG Carl says they are cheap.) Also wear your pin with pride. Wear it as a reminder of who you have pledged to be as a Lion..
Before I close, I would like to thank IPDG Carl Vettel for his outstanding leadership as District Governor. Also thank you immediate past District Cabinet. What a pleasure it was to serve with you!.
Lions of District 22-C are you ready? On your mark, get ready, get set… go serve!.
Yours in Lionism,
Andrea Cumberland, District Governor