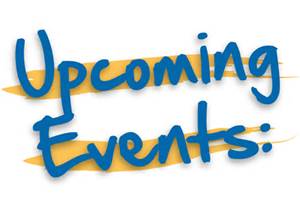 Table of Contents
Current Events (Meetings and Service):
JULY 2019
Rockledge Lions Club Back to School Project - July 27th 9AM to 2PM. Brevard Schools Foundation is hosting its 16th Annual Back to School Giveaway Event in order to provide students in low-income families the chance to be on equal footing with the remainder of their classmates as the new school year begins.

Also, on Monday, July 22nd and Tuesday, July 23rd, 9 AM-3 PM they could use help with packing the bags. See flyer for more details.

(

PDF; DOC)​

​
Florida Lions Day at Camp Winona - July 30th from 10:30AM to 2PM. Come and see how beneficial this camp is to kids with diabetes and tour the facilities. Please let PDG Lion Norma Callahan know you'll be visiting. See flyer for more details. (JPG; DOC)
​
AUGUST 2019
1st District Meeting on August 17

, 2019 at 10AM (doors open at 8AM)

, Homosassa Lions Club House 3705 S. Indiana Tr. Homosassa FL 34446. RSVP by 8/5 required. (Event Flyer)
​
NOVEMBER 2019
Fall MD Conference in Orlando on November 1-3

, 2019

, Sheraton Orlando North. 600 North Lake Rd Maitland, FL 32751​

​
Advanced Lions Leadership Institutes (ALLI) training in Chicago on November 9-11. To apply you must be a Lion that has completed a successful term as club president, but have not yet attained the position of First Vice District Governor. To learn more click here.
2nd District Meeting on November 16

, 2019 at

Cypress Creek High School-Orlando (South Orange Lions), Cypress Creek High School 1101 Bear Crossing Dr, Orlando, FL 32824
​
JANUARY 2020
3rd District Meeting on January 18

, 2020 at

Clermont (Clermont Minneola Lions)
​
APRIL 2020
4th District Meeting on April 4

, 2020

at

Mount Dora (Mount Dora Lions)
9-23-2019 - Ocoee Lions Club
OCTOBER 2019
10-7-2019 - Inverness Lions Club
August 2019
High Point Lions Club Pot Luck Supper and Dime Jingle on August 10, 2019 at 4:30PM. Tickets are a $5 donation. Check out the flyer to learn more (JPG)​
Ocoee Lions Club White Cane Day on August 10, 2019 from 6AM to 2PM at the Ocoee Cafe in Ocoee, FL.
​
October 2019
​
November 2019
​​​
​January 2020
​
No Date
March 7, 2019, DG Club Visit, Davenport
March 9, 2019, Fourth District Advisory (Cabinet) Meeting, Satellite Beach
March 12, 2019
, DG Club Visit,
Viera
March 14, 2019
, DG Club Visit,
Clermont Minneola
March 19, 2019
, DG Club Visit,
Crystal River
March 20, 2019
, DG Club Visit,
Lake Sumter
March 21, 2019
, DG Club Visit,
Volusia County
April 3, 2019 - Ponce Inlet
April 4, 2019 - Osceola Latin America
April 9, 2019 - Winter Garden
April 11, 2019 - Auburndale
April 13, 2019 ​Saturday, Zone 8 Meeting - S Daytona
MAY 2019
May 21, 2019 - Satellite Beach