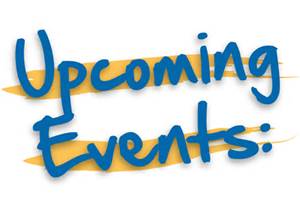 SEND UPCOMING MEETING, CLUB AND ENTITY EVENTS
INFORMATION INCLUDING FLYERS TO
October 12

,

ZONE 3 MEETING

– Host Tavares Lions Club, Tavares Fl, 6pm. Please RSVP by October 9. < FLYER>
October 17

ZONE 1 MEETING

- Hosts Crystal River & C.R. Kings Bay Crystal River Lions Club 109 Crystal Street Crystal, River, FL Drinks 6:30pm Dinner 7:00pm
RSVP: By Saturday, Oct. 14 to crystalriverlionsclub@gmail.com or call/text Lion Tonia at 352-697-0102 (Flyer)
October 17

ZONE 5 MEETING

Hosted by Davenport Lions Club (Details to follow)
October 19
ZONE 6 MEETING

Hosted by Osceola Latin American Lions Club, Kissimmee Utility Authority, 1701 W. Carroll Street, 3rd Floor, Kissimmee, FL 34741 --, 6:30 pm (FLYER)
October 20-21
PIERSON LIONS CLUB RODEO

- 65th Annual ( FLYER)
October 24
ZONE 7 MEETING

Host Deland Lions Club - Location Deland Lion Club House
(
Region Chair Jeff Folmer to chair the meeting after the club opens the meeting)
FLYER
October 26

Cocoa Beach Seaside 60th Anniversary Celebration

- Seating Limited -RSVP PDG Jacquie Spencer at lionjtripp@hotmail.com or call 386-481-4388. 6:00 pm Beer/Wine Cash Bar - Meeting at 6:30 pm. Dinner Buffet-$17.00 at Sonny's 310 N Courteney Pkwy, Merritt Island.
October 26

ZONE 4 MEETING

Location: St. Matthias Episcopal Church -574 W Montrose St, Clermont (downtown). Host Club: Clermont-Mineola Lions. Social: 6:30 pm, Dinner 7:00 pm. Entertainment. Pizza dinner: $10.00 RSVP to Lion Barbara McGinnis (352) 546-6833 barbaramc15@hotmail.com Checks by 10/3-2017 please. (Flyer)
Oct. 30,

-

ZONE 8 MEETING - S. Daytona Hosting
. 6pm - Piggotto Center, 504 Big Tree Rd, South Daytona, Fl 32119 (386) 322-3070. Dinner: $12.00 (Ham, green beans, mashed potatoes and dessert.) . Payment can be made at the door or by check mailed to 1942 Fern Place, South Daytona, FL 32119.
Nov 6

FISH DINNER

Host: Ormond By The Sea Lions Foundations 4 pm to 7 pm at Alfies Restaurant and Lounge 1666 Ocean Shore Blvd Ormond Beach $12.00 (FLYER)
Nov 7 ZONE 10 MEETING Host Club: Palm Bay Happy 6;30pm
Nov. 11 DISTRICT ADVISORY (Cabinet) MEETING Hosted by South Orange Lions at Cypress Creek High School - Orlando, FL (FLYER)

November 11-13 Emerging Lions Leadership Institute in Denver, CO (Link to Information) (Link to Application)
November 13 or 16
ZONE 9 MEETING

Host Club Ormond Beach–Save the dates; Details soon.
November 16
Weekend Food For Kids In Brevard

..Rockledge Lions make a difference- weekend backpacks-to help end childhood hunger.

APPX 35 VOLUNTEERS ARE NEEDED TO HELP!

1855 W King St, Cocoa, Fl 32926 5:30 PM to 7:30 PM. (FLYER)
November 18 Tournament For Sight Golf Tournament - Satellite Beach Lions
Jan 14 ZONE 3 MEETING. The meeting will be held at the Fruitland Park Lions Den, 200 Fountain St, Fruitland Park FL. The meeting begins at 7 pm.
Jan 20 - DISTRICT ADVISORY (Cabinet) MEETING Hosted by Lake Alfred Lions Club at Lake Alfred, FL
January 22 or 26 ZONE 9 MEETING Host Club Volusia County–Save the dates; Details soon.
January 23 ZONE 4 MEETING Mount Dora Lions club 7pm start 100 Alexander St, Mt Dora, FL 32757
January 24 ZONE 10 MEETING Host Club: Rockledge 6:00pm
February 6,

ZONE 6 MEETING

Hosted by Orlando Hispanic Lions Club - Location to be determined. 7:00 PM
February 8,

ZONE 5 MEETING

Hosted by Cypress Gardens Lions Club (Details to follow)
February 16 - Deadline for submitting applications for Youth Exchange Scholarship Applications - See "Information Continued" page on this website for more information.
February 21

-

ZONE 1 MEETING

- Host Inglis-Yankeetown (Details To Follow)
March ?,
-
ZONE 8 MEETING
-
Annual Food Packing
- information not finalized.
Mar 17

-

DISTRICT ADVISORY (Cabinet) MEETING

Hosted by Beverly Hills Lions Club at Beverly Hills, FL
March 22-25

FLORIDA REGIONAL LIONS LEADERSHIP INSTITUTE

Fruitland Park.
Click the following link to be directed to the FRLLI website where you will find complete information, applications and payment instructions including PayPal.
https://rlli2018.com

/
April 5, 2018

-

Conklin Center's NIGHT FOR SIGHT 2018

at the Shores Resort & Spa - Save the date. More details later!
May 3 - 6, 2018
FLORIDA AND THE BAHAMAS MULTIPLE DISTRICT 35 2018 CONVENTION

First Weekend in May (Thursday - Sunday ) ;- Location "To Be Determined"
Find More Events & News on our District's FACEBOOK Page: