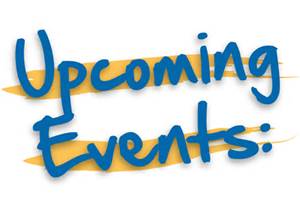 SEND UPCOMING MEETING, CLUB AND ENTITY EVENTS
INFORMATION INCLUDING FLYERS TO
FALL "NO BAKE" BAKE SALE
-
Florida Lions Foundation For The Blind Inc.
Only $5.00 - Click on the flyer to see what it's all about!

(FLYER)
Dec 2 MT. DORA CHRISTMAS PARADE FLYER
Dec 2 Ormond by the Sea Christmas With Santa FLYER
Dec 4 Ormond by the Sea Community Christmas Party - Alfie's Restaurant 6pm Social, 7pm prime rib dinner. $25.00 RSVP by Dec. 1 to Lion Bobbie Cheh (FLYER)
Dec 7 ZONE 1 MEETING & HOLIDAY CELEBRATION - HOMOSASSA (FLYER)
Jan 8 ZONE 3 ZONE MEETING Menu: Lasagne, Tossed Salad, Garlic Bread & ssorted desserts Price: $10.00 RSVP: 352-326-0230. Or email LionsCasson@aol.com by January 5, 2018
Jan 12-14

COUNCIL OF GOVERNORS WINTER CONFERENCE

Deadline for meal tickets is Dec. 31, 2017. You must make reservations directly with the Hilton Ocala. Cut off date for reservations is January 3. FLYER ORDER FORM
Jan 20 - DISTRICT ADVISORY (Cabinet) MEETING Hosted by Lake Alfred Lions Club at Lake Alfred, FL
January 22 or 26 ZONE 9 MEETING Host Club Volusia County–Save the dates; Details soon.
January 23 ZONE 2 MEETING Beverly Hills
January 23 ZONE 4 MEETING Mount Dora Lions club 7pm start 100 Alexander St, Mt Dora, FL 32757
January 23 ZONE 10 MEETING Host Club: Rockledge 6:00pm
February 5,

ZONE 6 MEETING

Hosted by Orlando Hispanic Lions Club - Location to be determined. 7:00 PM
February 8,

ZONE 5 MEETING

Hosted by Cypress Gardens Lions Club (Details to follow)
February 16 - Deadline for submitting applications for Youth Exchange Scholarship Applications - See "Information Continued" page on this website for more information.
February 21

-

ZONE 1 MEETING

- Host Inglis-Yankeetown (Details To Follow)
March ?,
-
ZONE 8 MEETING
-
Annual Food Packing
- information not finalized.
Mar 17

-

DISTRICT ADVISORY (Cabinet) MEETING

Hosted by Beverly Hills Lions Club at Beverly Hills, FL
March 22-25

FLORIDA REGIONAL LIONS LEADERSHIP INSTITUTE

Fruitland Park.
Click the following link to be directed to the FRLLI website where you will find complete information, applications and payment instructions including PayPal.
https://rlli2018.com

/
April 5, 2018

-

Conklin Center's NIGHT FOR SIGHT 2018

at the Shores Resort & Spa - Save the date. More details later!
May 3 - 6, 2018
FLORIDA AND THE BAHAMAS MULTIPLE DISTRICT 35 2018 CONVENTION

First Weekend in May (Thursday - Sunday ) ;- Location "To Be Determined"
Find More Events & News on our District's FACEBOOK Page: