District 46 Clubs

45 Clubs Strong!

In Alphabetical Order
Antelope Valley Lions Club
#2434 (02/18/1971)
1st Saturday -7:30 am
3rd Thursday - 7:00 pm
Community Center Hackney & Mule Deer Rd. Coleville, Ca
President Richard Malekos
Secretary Baldo "Bo" Giorgi
Treasurer David Von Riesen
Austin Lions Club
#2450 (04/28/1937)
1st & 3rd Wednesday - 6:00 pm
Call for location
President Amber Gandolfo
Secretary Debbie Amen
Treasurer Poncho Williams
Battle Mountain Lions Club
#2746 (10/27/1949)
2nd& 4th Thursday-7:00 pm
Nevada Club 725 E. Front
President Hy Forgeron
Secretary William Schaeffer
Treasurer William Schaeffer
Membership William Schaeffer
Boulder City Lions Club visit
#48277 (03/21/1988)
2nd Monday - Noon
Boulder City Senior Center 813 Arizona St.
President Linda Stocker
Secretary Sharie Young
Treasurer Walter Stocker
Membership Randall Stocker

Carson City Host Lions Club visit
#2750 (10/18/1932)
Each Monday - Noon
Tito's 444 E. Williams
President Robert Rizza
Secretary Terry Rubald
Treasurer Doug Mickelson
Membership Ray Masayko

Carson Valley Lions Club visit


#2752 (08/03/1953)
1st & 3rd Wednesday - 6:00 pm
Jethro's Oven & Grill-1281 Kimmerling Rd Gardnerville
President Audrey Wilson
Secretary Steven Harvey
Treasurer Ron Santi
Membership Jeffery Stephenson

Dayton Valley Lions Club visit
#63398 (06/30/2000)
2nd & 4th Monday - 6:00 pm
Dayton Senior Center 320 Dayton Valley Rd
President Barbe Seal
Secretary Monica McRae
Treasurer Jack Epperson
Membership Glenn Seal
Elko Host Lions Club visit
#2753 (06/10/1938)
Each Tuesday -12:00 pm
Stockmen's Hotel Casino 340 Commerical St.
President Kenneth Manning
Secretary James Glennon
Treasurer Mark Paris
Membership Cathy Hamre
Ely Lions Club


#2754 (12/04/1925)
1st, 2nd, 3rd Wednesday-12:15 pm
Jailhouse Cafe 211 5th St
4th Wednesday 7:00 pm; Call 775-293-1999 for location
President Debbie Bloomer
Secretary Melissa Brown
Treasurer Robert Switzer Jr
Membership Paul Johnson
Eureka Lions Club
#38795 (07/11/1980)
1st Thursday - 6:00 am
Owl Club Café 61 N. Main St
President Diane Podborny
Secretary Amanda Pearce
Treasurer Michael Mears
Fallon Lions Club visit
#2755 (05/08/1937)
1st, & 3rd Thursday-7:00pm
Fallon Senior Center 952 S. Maine St.
President Carlos Escobar
Secretary Krystin Krueger
Treasurer Calvin Bushek
Membership Corie Candee
Fernley-Wadsworth Lions Club


#2756 (08/02/1971)
1st & 3rd Monday - 6:30 pm
Fernley Senior Center 1170 Newlands
President Peggy Foley
Secretary Juan Rodriguez
Treasurer Joseph Uchishiba
Hawthorne Lions Club


#2758 (10/01/1945)
4th Wednesdays 6pm
Maggies Once More 785 E Street
President
Secretary Tamara Bunch
Treasurer Jean Peterson
Las Vegas Aloha Lions Club visit


#10766 (02/23/2010)
3rd Tuesday - 6:30 pm
Hong Kong Garden Seafood 5300 Spring Mtn Rd LV
President Yvonne Giordano
Secretary Robert McCully
Treasurer Sandy Mamiya
Membership Cherina Klevem
Las Vegas Black Mountain Lions Club visit
#88429 (05/25/2005)
1st & 3rd Tuesday - 6 pm
Sunset Station Buffet Area
President Marco Rudolf
Secretary Irving Confino
Treasurer Teresa Hancox
Membership Jean Fitzgerald
Las Vegas Breakfasters Lions Club visit
#2761 (02/01/1953)
1st & 3rd Thursday - 6:00pm
Blueberry Hill 1280 Decatur Rd
President John Williams
Secretary Rodney Smith
Treasurer Fred Brann
Membership Kristen Velasquez
Las Vegas Chinatown Lions Club
#87845 (04/21/2005)
1st Saturday - 6:30 pm
SK Seafood Restaurant 5600 Spring Mountain Rd,
President Grace Tam
Secretary Yunz Michelle XU
Treasurer Ngoe Christine Tran
Membership Pearl Nye
Las Vegas Diabetes Wellness Lions Club visit
#128162 (06/29/2016)
Call for Meeting Time
Call for Meeting Location
President Donna Cutler
Secretary Sharon Rao
Treasurer Dr. Balusu Rao

Las Vegas Host Lions Club visit


#2760 (11/21/1938)
1st, 2nd, 3rd, & 4th Tuesday-Noon
Las Vegas Country Club 3000 Joe W. Brown Dr.
President Donald Watson
Secretary Ken Richardson
Treasurer Sharlene McGinnis
Membership Gloria Watson
Las Vegas New Century Lions Club
#101253 (02/19/2008)
2nd Friday -6:30 pm
The Blind Pig 4515 Dean Martin
www.lvnewcenturylions.org
President Donnell Bayot
Secretary Marcus Lam
Treasurer Michelle Lee Okrent
Las Vegas Professionals Lions Club


#96431 (03/06/2006)
4th Sunday - 6:00 pm Pacific Asian Plaza
5115 Spring Mountain Rd
President Linda Caampued
Secretary Araceli C. Straubi
Treasurer Aracel C. Straubi
Membership Don Palalay
Las Vegas Spring Valley Lions Club visit
#11948 (04/02/2013)
4th Monday - 6:00pm
APCON Capital Group 6655 N. Sahara Ave. #210
President Esmeralda Gould
Secretary Remilyn Dillow
Treasurer Cariza Franco Padilla
Membership Esterlina Lim
Las Vegas Summerlin Lions Club visit
#61074 (08/10/1998)
1st & 3rd Wednesday - 6:30 pm
TPC Grill 9851 Canyon Run Dr
President Leo Downey
Secretary Marie Stamatolates
Treasurer William Depew
Membership Esther Louie-Henry
Las Vegas Twin Lakes Lions Club visit
#128106 (06/24/2016)
Call for Meeting Time
Call for Meeting Location
President Salve Edelman
Secretary Estellita Paulin
Treasurer Tusi Alston

Las Vegas Vietnamese-American Lions Club
#131198 (06/08/2017)
1st Saturday 6:30 pm
Call for meeting location
President Pam Phan
Secretary Shawna Phan
Treasurer Vivian Pham
Membership Hoa Pham
Las Vegas West Charleston Lions Club visit
#2764 (02/27/1969)
1st & 3rd Thursday-12 noon
Charlies Lakeside Grill 8603 West Sahara Ave.
President Julie Arcemont
Secretary Sal Beaumonte
Treasurer John Klumbach
Membership Olie Hill
Lovelock Lions Club
#2766 (12/13/1929)
1st, 2nd, 3rd Monday – noon C Punch Inn
4th Monday – noon Temptations 395 Main St
President James Hamiltom
Secretary Larry Rackley
Treasurer Richard Sorani
Membership Todd Plimpton
Nevada Council of the Blind Lions Club
#84013 (08/09/2004)
3rd Thursday-6:00 pm
The Carriage House 195 E. Harmon
President Christine Small
Secretary Suzanne Thomas
Treasurer Victoria Broadbent
Nevada Peacemakers Lions Club
#133180 (01/13/18)
4th Sundays
President Sharifa Wahab (702) 234-9088 NVPeacemakers@gmail.com
Secretary Fauzia Ali
Membership Raja Majid
North Las Vegas Host Lions Club visit
#2768 (12/05/1947)
1st and 2nd Monday - 6:30 pm
North Las Vegas Host Lions Club Bldg.
President W J Fields
Secretary Su Phelps
Treasurer W J Fields
Membership W J Fields
Pahrump Valley Lions Club visit
#2769 (03/10/1972)
1st & 3rd Tuesday - 6:30 pm
The Pour House 1101 S. Hwy 160
President Julie Watkins
Secretary Steffannie Dubin
Treasurer Joyce Campbell
Membership Bill Newyear
Rachel Lions Club visit
#63482 (07/31/2000)
Sunday-7:00 am
Following each Cabinet/Convention Meeting
President Christina Pezonella
Secretary JoFay Chiara
Treasurer Mary Jo Petri
Membership Karen Brinkerhoff
Reno Arch Lions Club visit
#2774 (09/03/1952)
2nd & 4th Wednesday-7:30am
Denny's 205 E. Nugget Ave
President Janyce Rossall
Secretary Vernon Watts
Treasurer Don McMillen
Membership Raymond Pezonella
Reno Cigar Lions Club visit
#109071 (08/01/2010)
Each Tuesday - 6:00 pm
Bully's 2955 N. McCarren Blvd. #110 Sparks NV 89431
President Donald Cortez
Secretary Adam Hopkins
Treasurer Annette Cassity
Reno Host Lions Club visit


#2771 (12/09/1920)
Each Thursday – noon
Harrah's Hotel & Casino, Bill Harrah Room 4th Floor
President James Demtrio
Secretary Cliff Cooper
Treasurer Barbara Cronin
Membership Dahleen Kindler
Reno Plumb Lane Lions Club visit
#41136 (04/27/1982)
2nd Tuesday - Noon
Black Bear Diner 2323 S. Virginia
President Betty Mullins
Secretary open
Treasurer Linda Dovalis
Sparks Greenbree Lions Club visit


#2777 (03/01/1962)
1st and 3rd Tuesday-7:30 am
Denny's 205 E. Nugget
President Curtis Wright
Secretary Alan Snellbaker
Sparks Spanish Springs Lions Club visit
#100698 (12/03/2007)
lst & 3rd Wednesday - 6:00 pm
David's Grill 6600 N. Wingfield Pkwy
President Judith Higgins
Secretary Barbara McConaghy
Treasurer David Thomas
Membership Sylvia Cole
Spring Creek Ruby Mountain Lions Club visit
#42519 (04/25/1983)
2nd and 4th Wednesday - 6:30 pm Ruby Mountain Pizza
President Richard Canady
Secretary Karen Taufer
Treasurer Mark Hayward

Tonopah Lions Club


#2778 (12/10/1952)
1st, 2nd, & 3rd Wednesday-7:00pm
4th Wednesday - 6:00pm (PRIDE night)
Lions Clubhouse 416 Mizpah Circle
President Sean Harmon
Secretary Sandy Harmon
Treasurer Sandy Harmon
Membership Destiny Harmon
Truckee Host Lions Club visit
#2744 (09/14/1932)
1st & 3rd Tuesday-6:30pm
Call for location
President Lou LaManna
Secretary Debbie Webster
Treasurer TJ O'Brien
Membership Carlo Casagrande
UNR Centennial Lions Club visit


#130551 (05/05/2017)
1st and 3rd Wednesdays 8m Joe Crowley Room 423 or TBD- call ahead (702) 375-4598
President Kathryn Conway
Secretary Clark Cannon
Treasurer Ben Newberg
Winnemucca Host Lions Club


#2779 (12/18/1929)
2nd & 4th Wednesday – 6:00 pm
Winners Hotel Casino 185 W. Winnemucca Blvd
President Pedro Castro
Secretary Tracy Guinn
Treasurer Steve Hess
Membership Ja'Lisa Leavell
Yerrington Lions Club visit
#2780 (03/12/1953)
Each Tuesday-7:00pm
Lions Club House 7 N. West St.
President Troy Coutts
Secretary Curtis Jordan
Treasurer John Schlegelmilch
Membership Elmer Bull

Find a Lions Club near you search
Leo Clubs of District 46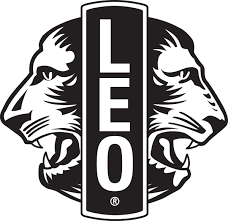 Reno Arch Wooster Sponsored by Leos Reno Arch
Wooster High School Each Thursday – 11:5am Room C9
Reno Host Leos Sponsored by Reno Host Lions
KNPB Community Room 1st & 3rd Wednesday 7:00 pm
Douglas High School Leos Sponsored by Carson Valley Lions
Douglas High School Last Thusday of the month 10:55 am
Washoe County Lions Sight Conservation Committee
Read Between the Lions visit
The Read Between the Lions Saccadic Fixation Screening and Remediation Regimen for Reading Skills (RBTL) program is now available. Saccadic fixation is a keystone visual skill defined as the micro jump eye movements necessary for reading. Early detection is the key to getting children on track for successful reading. The goal of the RBTL program is to provide a means to identify a lack of saccadic fixation through screening and to help achieve saccadic fixation through remediation using repetitive focusing techniques. RBTL is being used in elementary schools in the Washoe County School District with proven results.