DISTRICT GOVERNOR – BILL RIDLE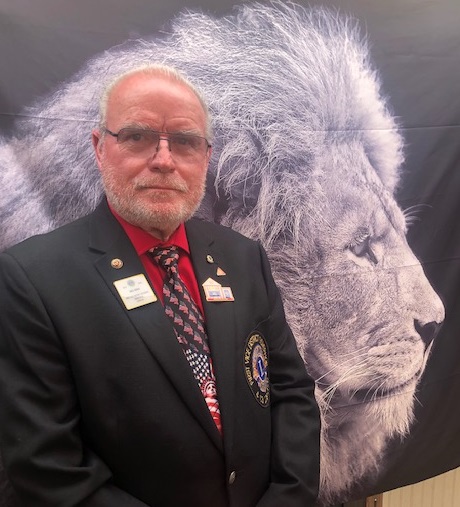 Lion Bill was born in Denver, Colorado. After graduating he enlisted with the United States Marine Corps. Bill served in Vietnam and Alaska. He was awarded two Purple Hearts while fighting in Vietnam and was honorably discharged in 1970.
Bill joined the Lions Club of Crockett in 1992. He has held various offices with the club and was a 100% President. At the district level, Bill has held the offices working his way up to be District Governor in 2002-2003. Bill and Darlene were married at the District Convention that year.
Bill was the construction manager for the build of Matteo's Playground for Children of All Abilities. For seven years Bill cooked breakfast and lunch every Monday and Tuesday with two other volunteers for the blind clients at the Lions Center of the Visually Impaired. He continues to work as the House and Grounds Manager.
Bill is active in the DAV (Disabled American Veterans) and is a member of VFW. He volunteered in 2015 at the Stand Down on the Delta cooking meals for 400 veterans over a 5-day period and he was hooked. The next Stand Down in 2017 he was managing the kitchen and the volunteers. He is still in charge of the kitchen for the next Stand Down in 2019. He started the first Veterans Lions club in our District in 2019.
Hosted numerous Exchanged Students over the period of 2002 through 2014.
He is a Life Member of Ear of the Lion Foundation, a Progressive Melvin Jones Fellow, a Helen Keller Fellow and has been awarded several District Governor Appreciation Awards, MD-4 Excellence Award, Numerous International President's Certificate of Appreciation, 3 Leadership Metals, District Lion of the Year and District Pioneer Lion.
Eighteen years later Bill is District Governor again. His theme is "Strengthen the Foundation while Building for the Future"