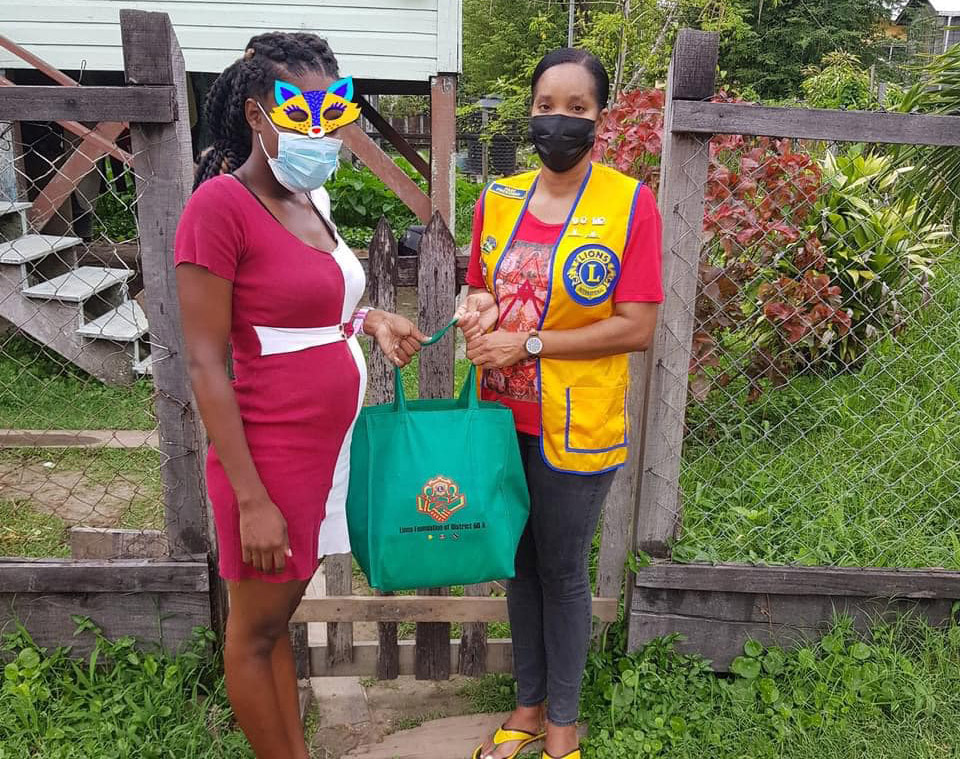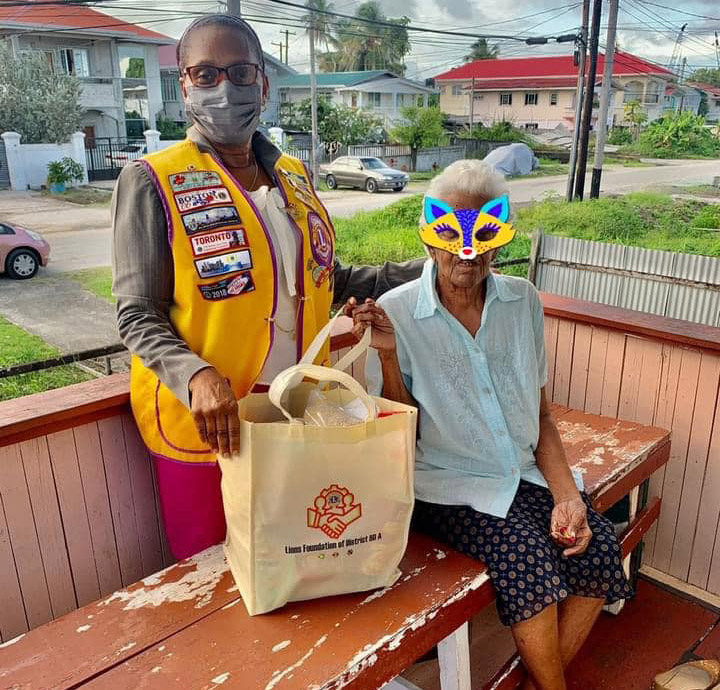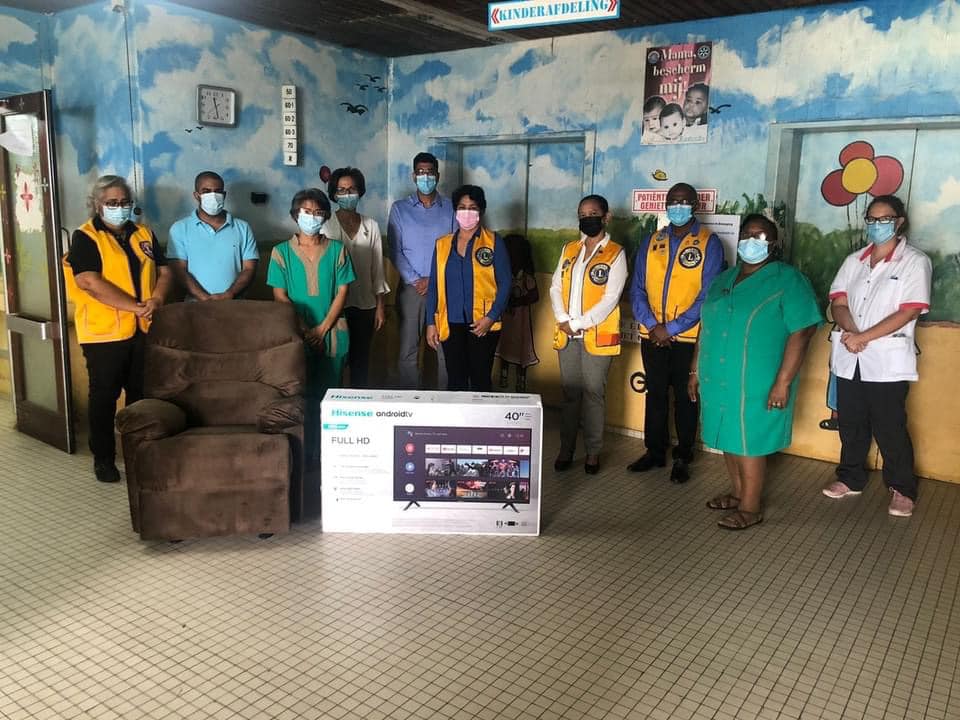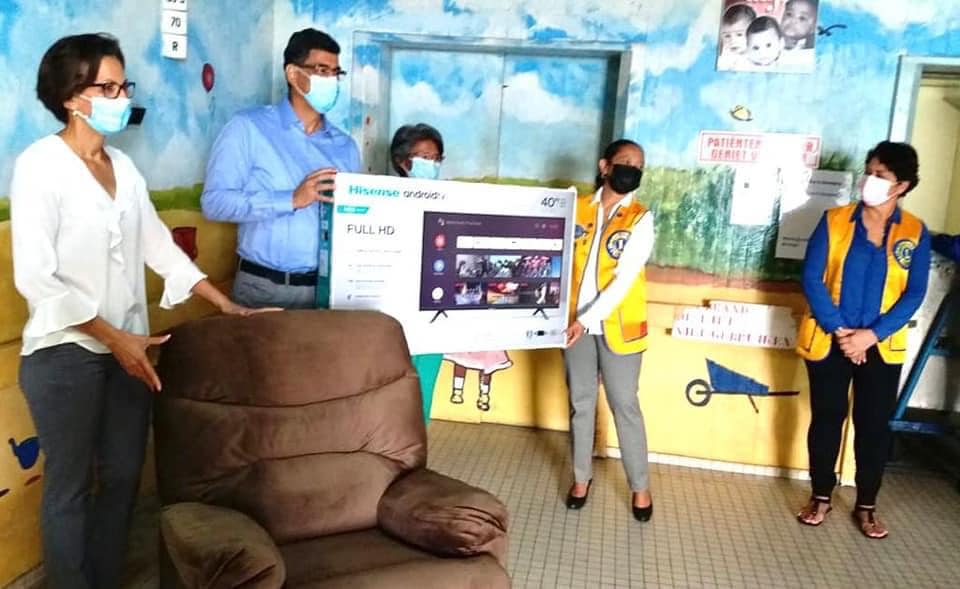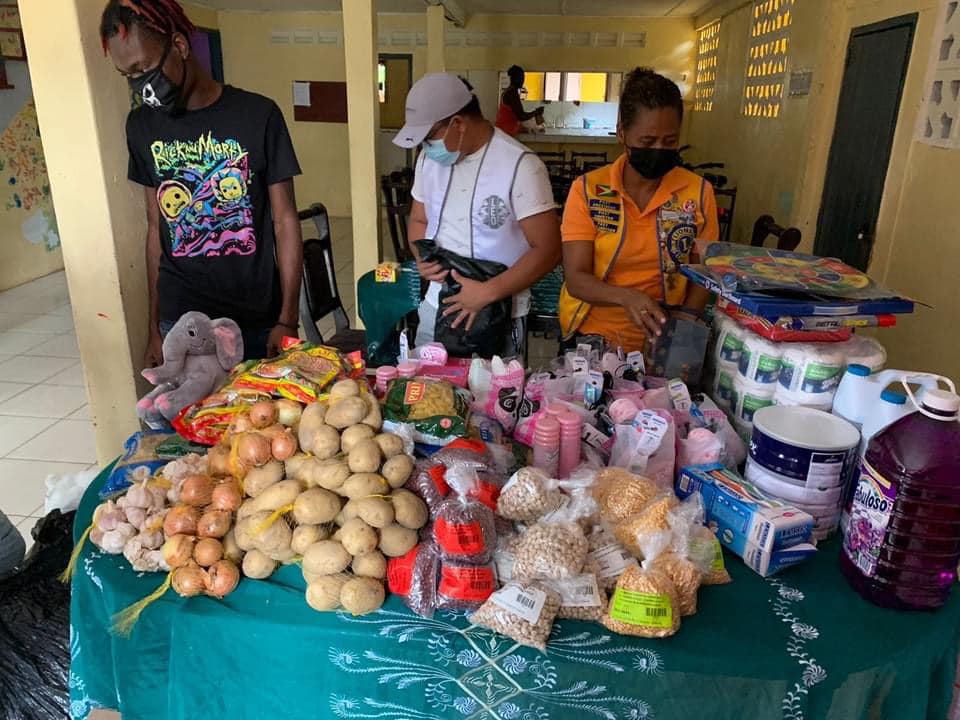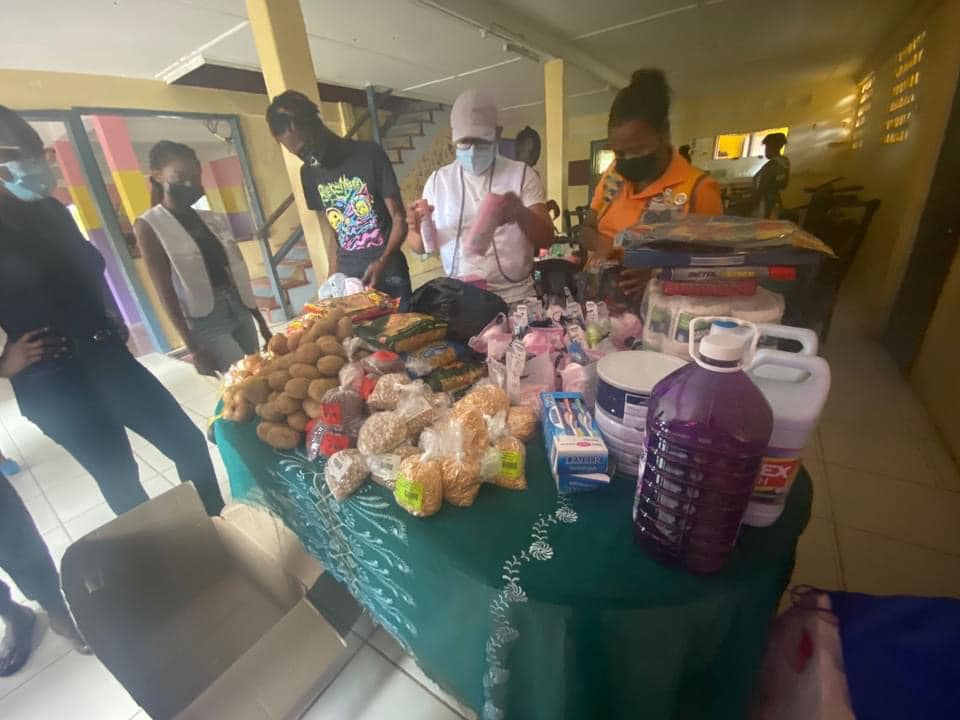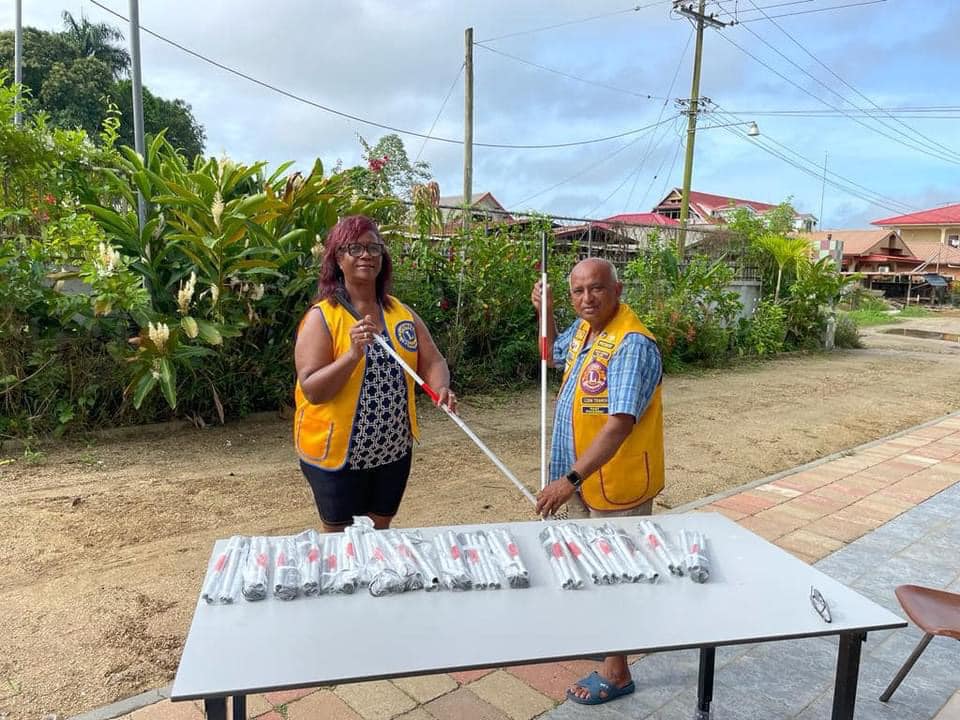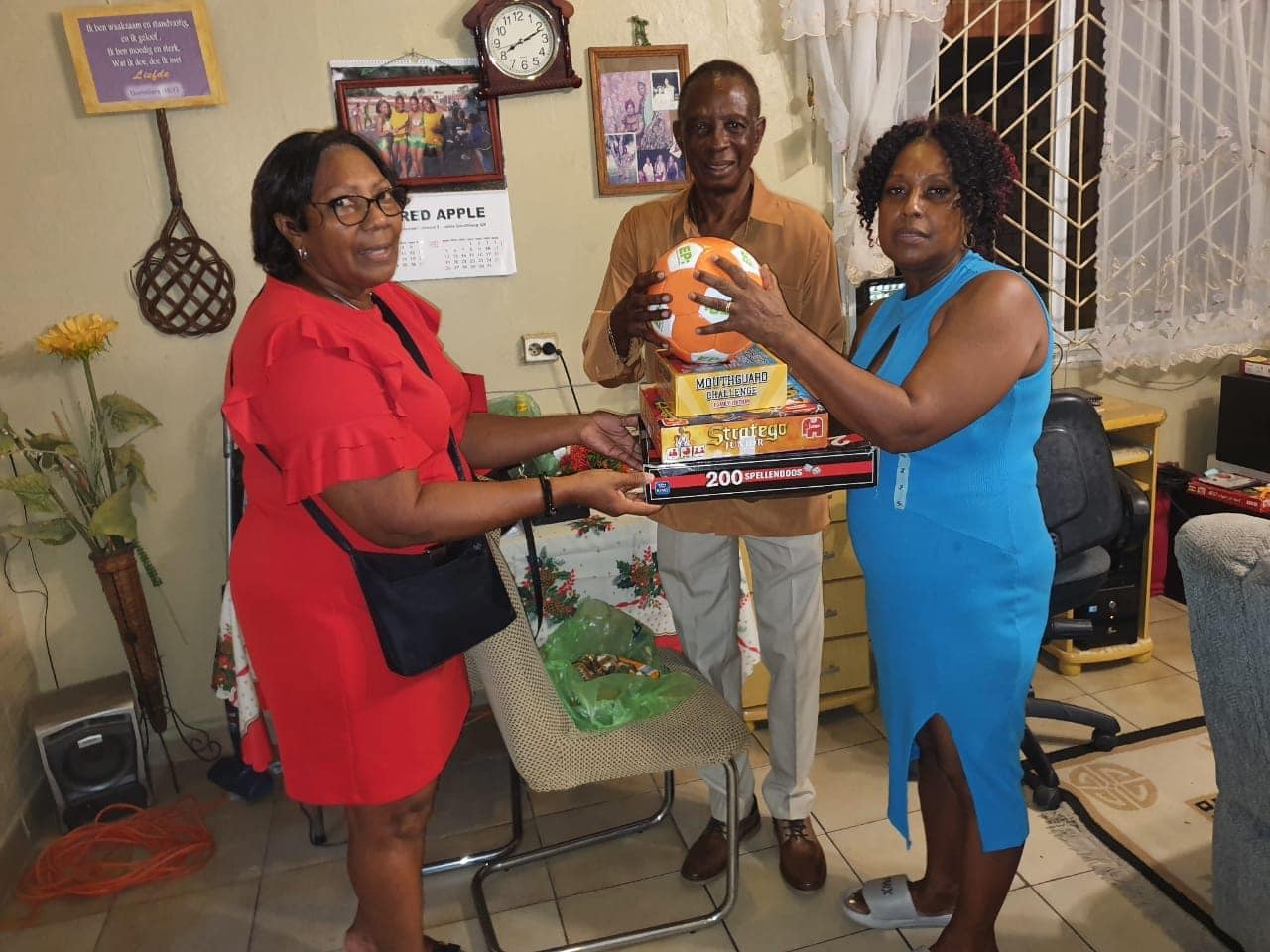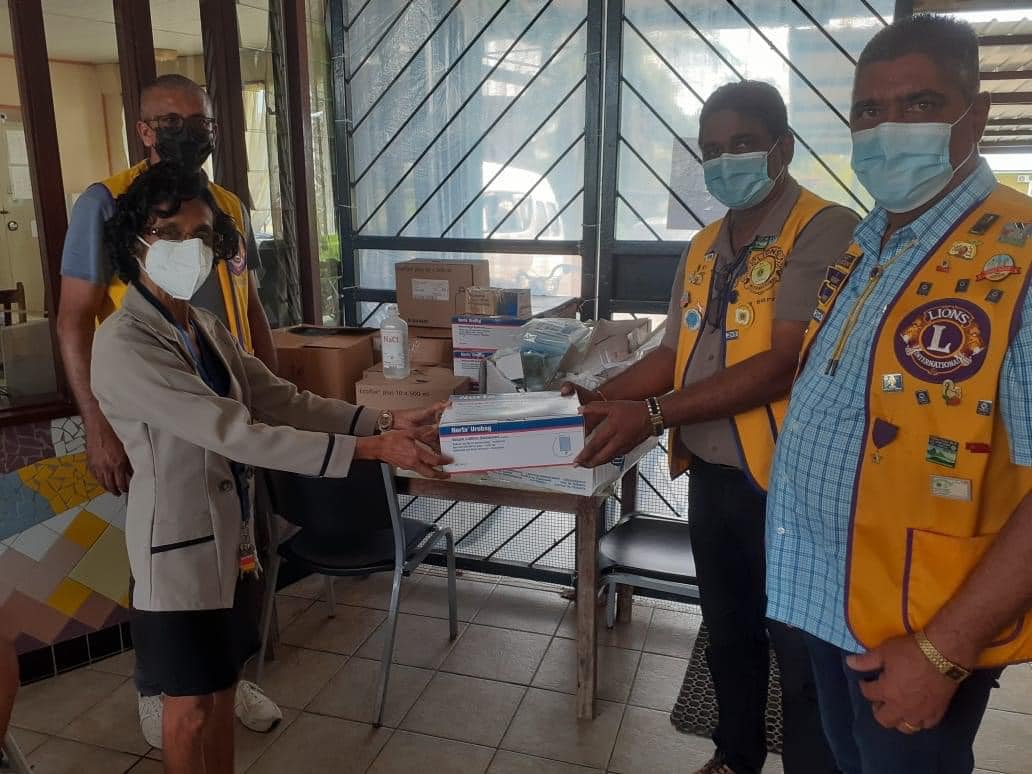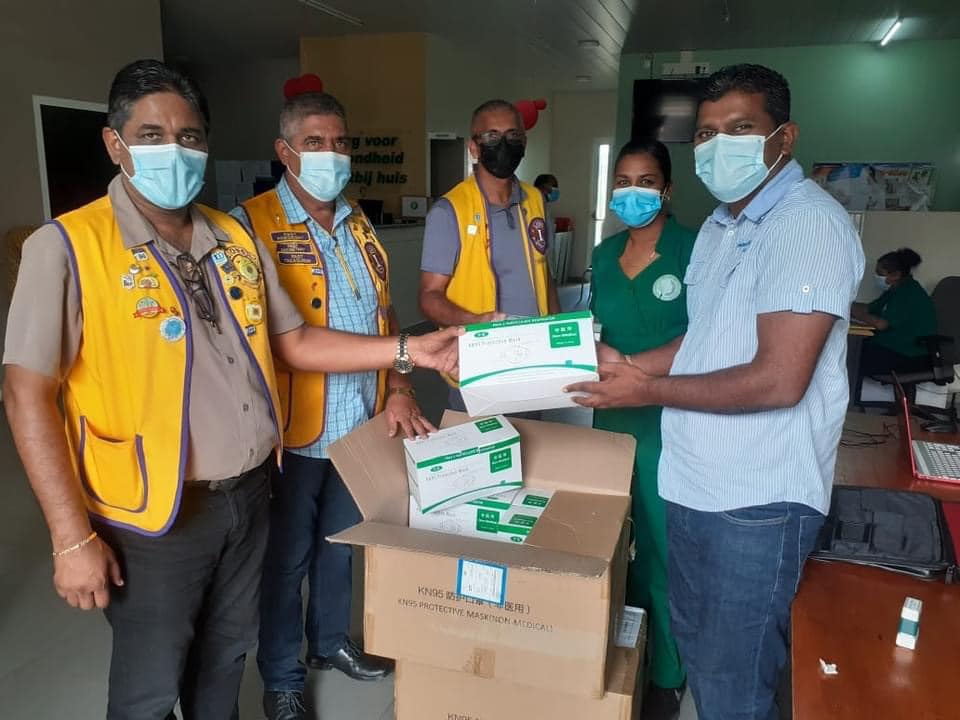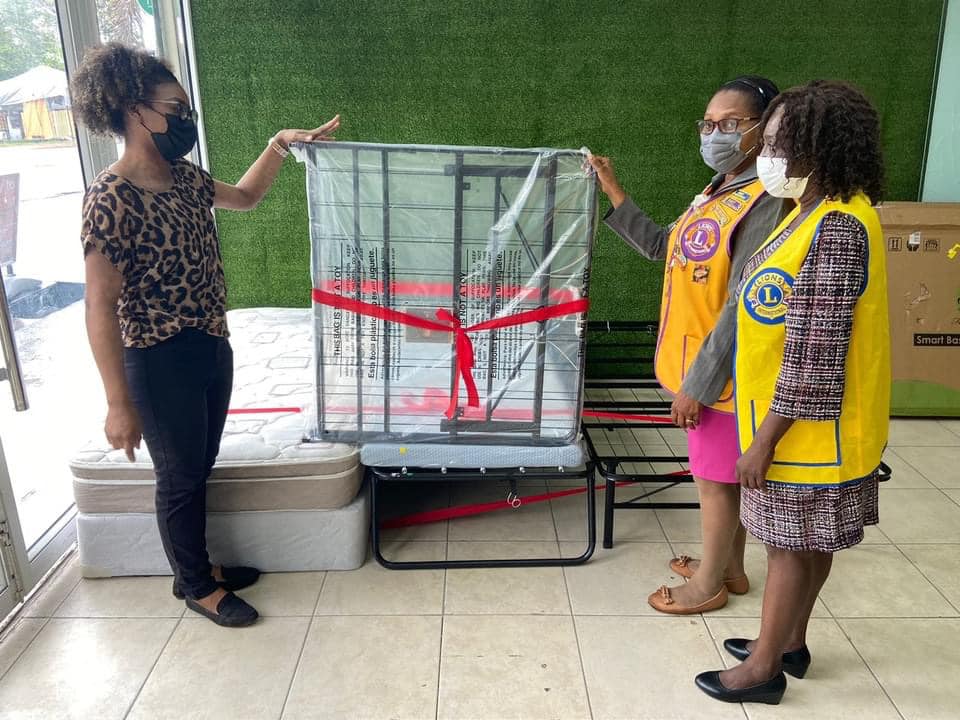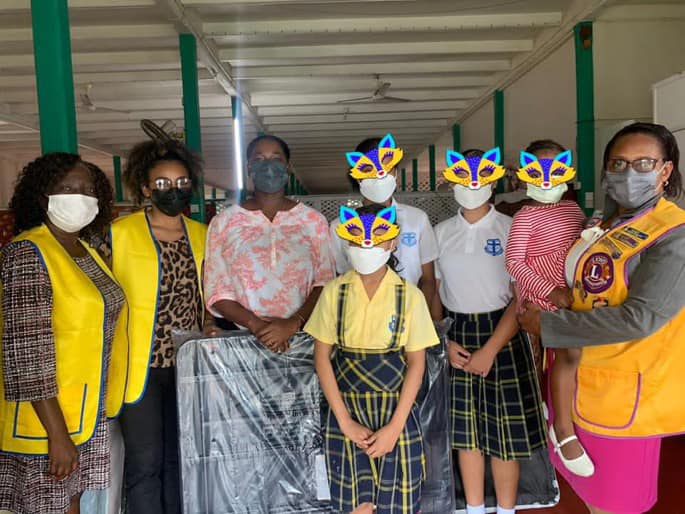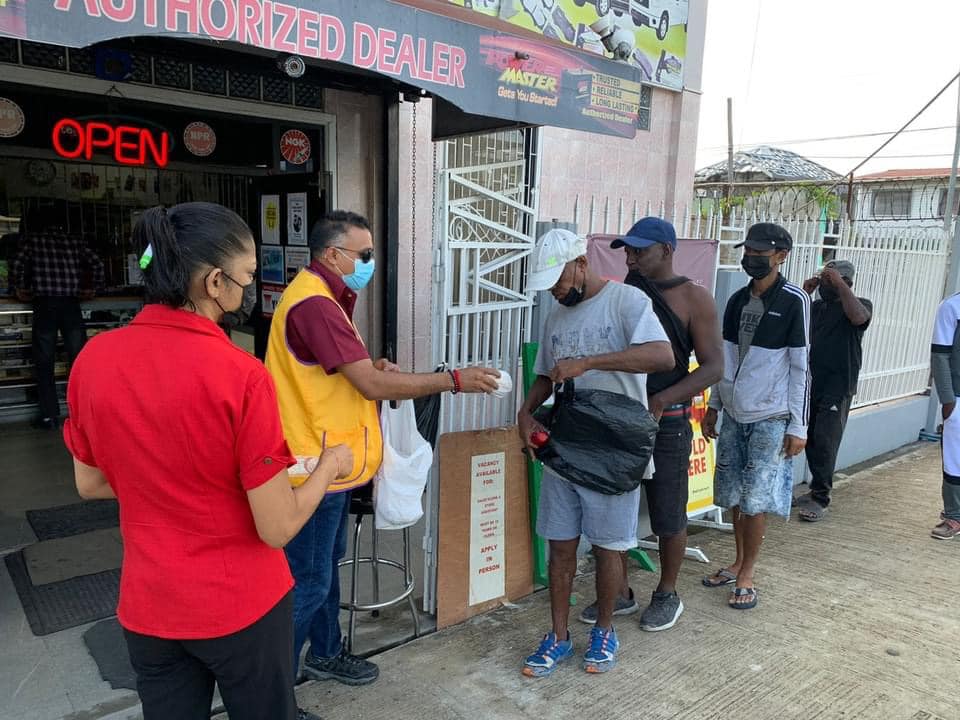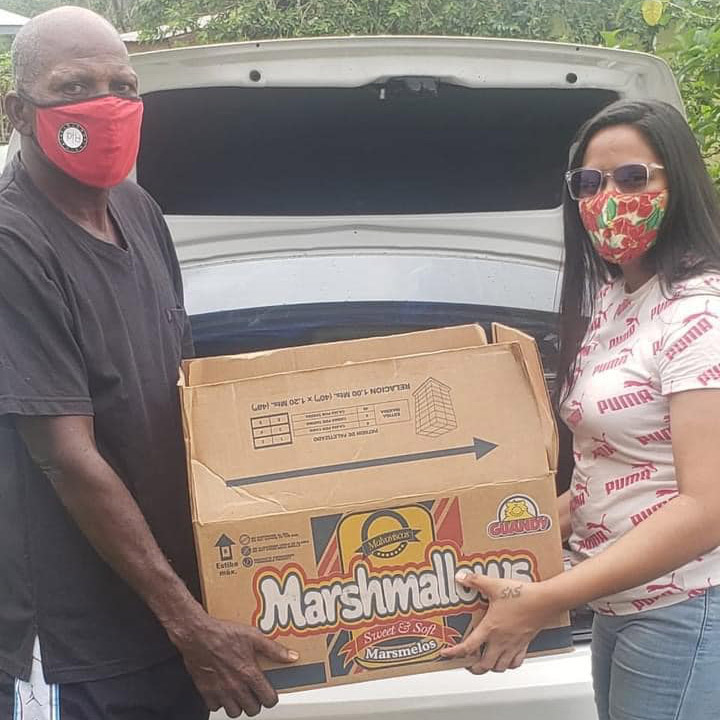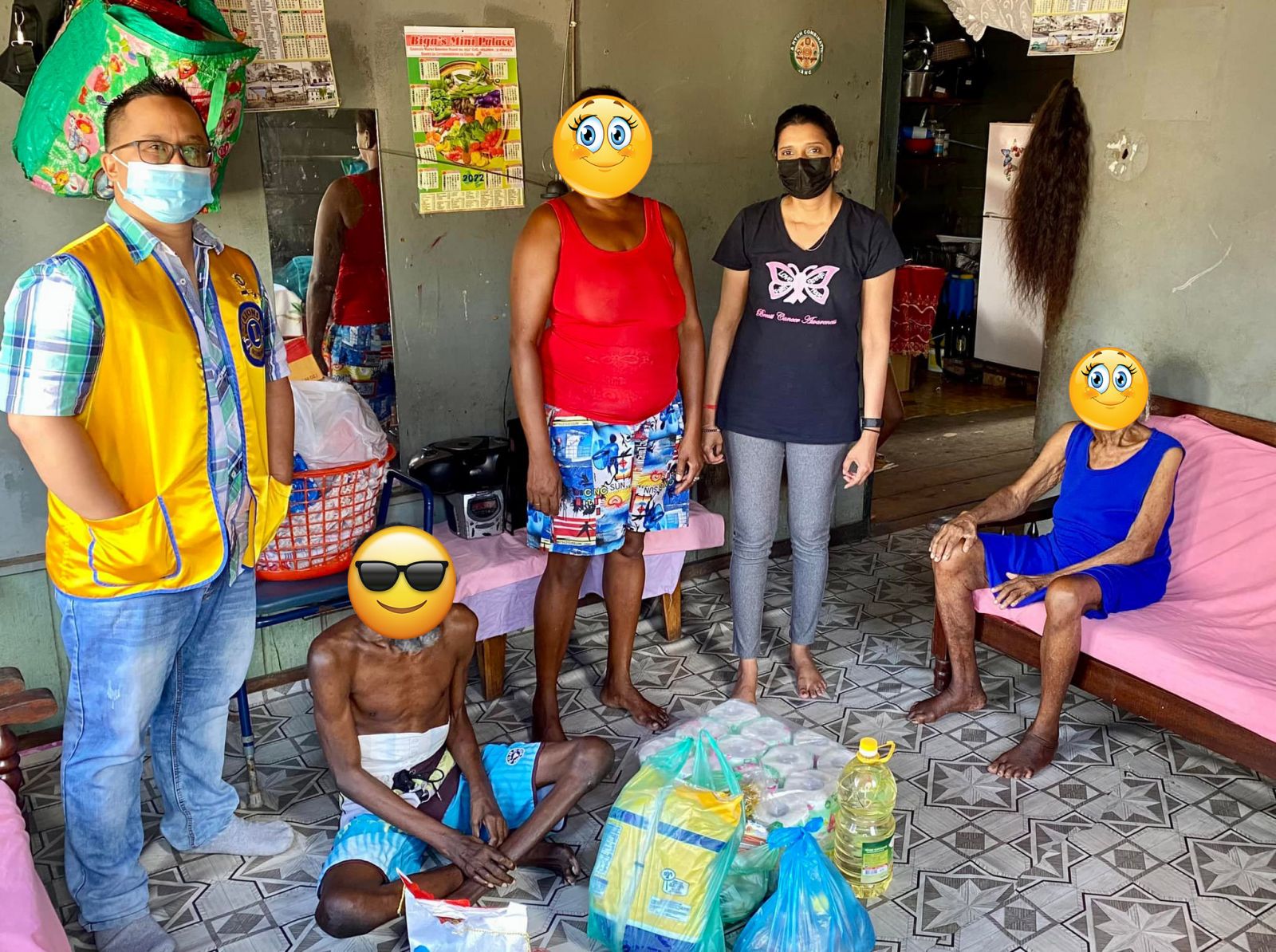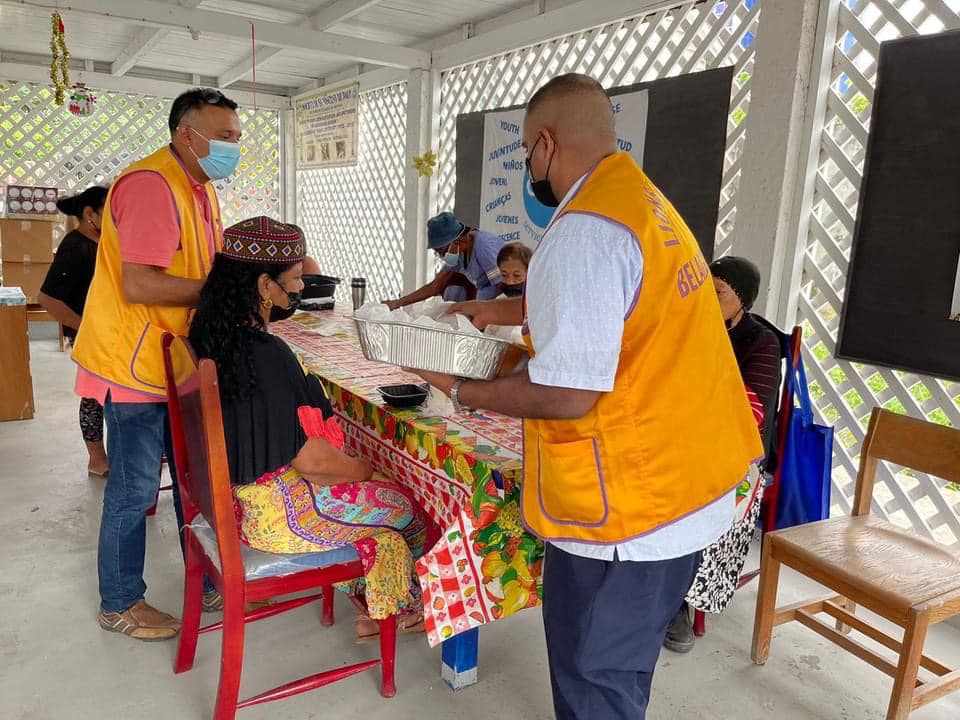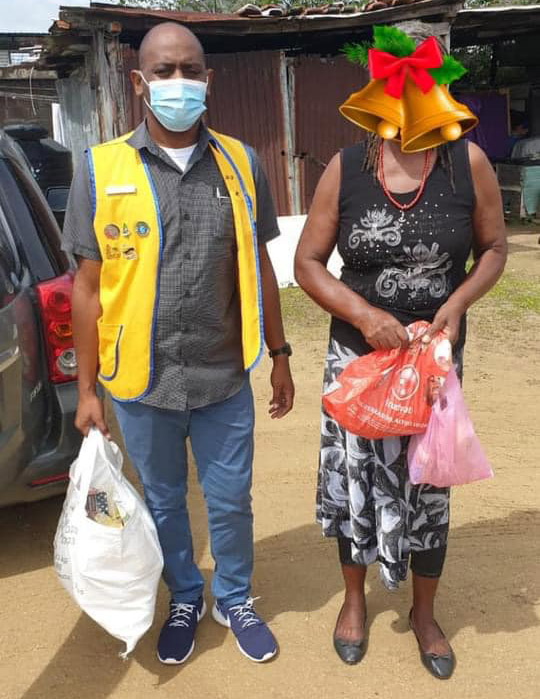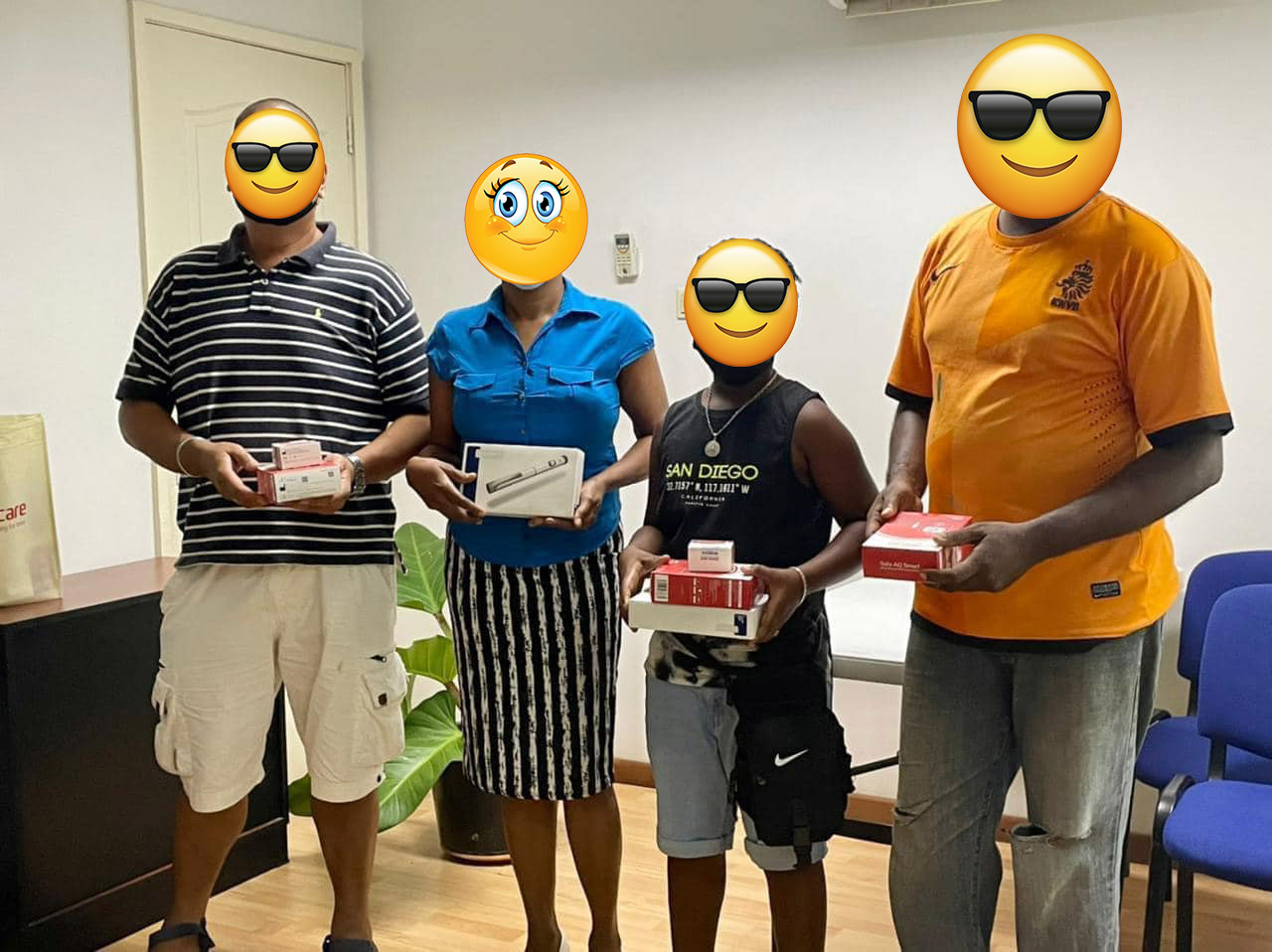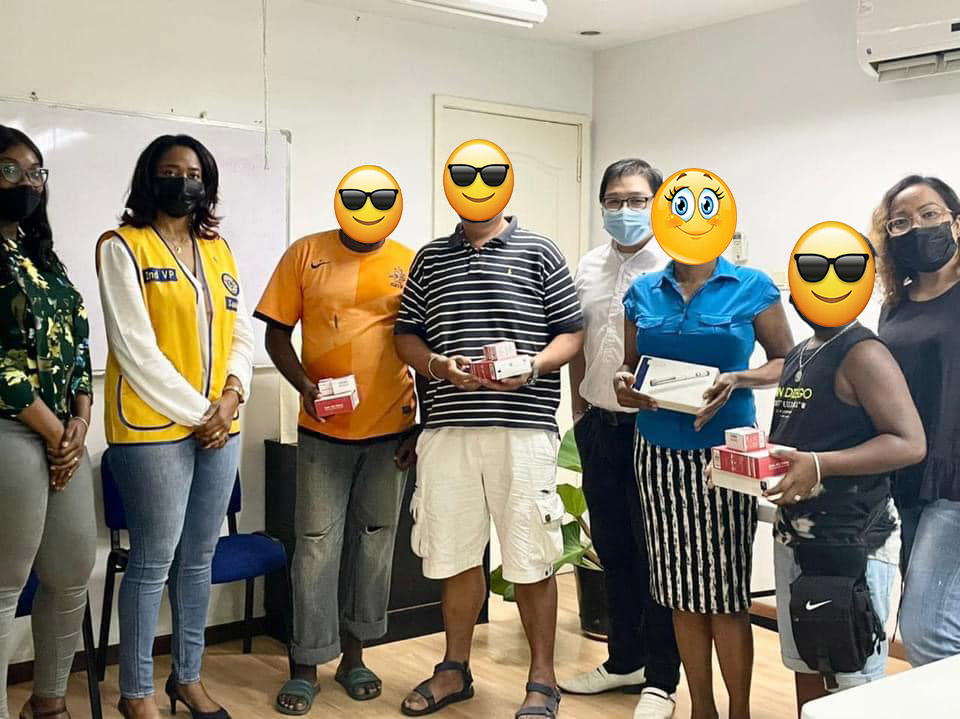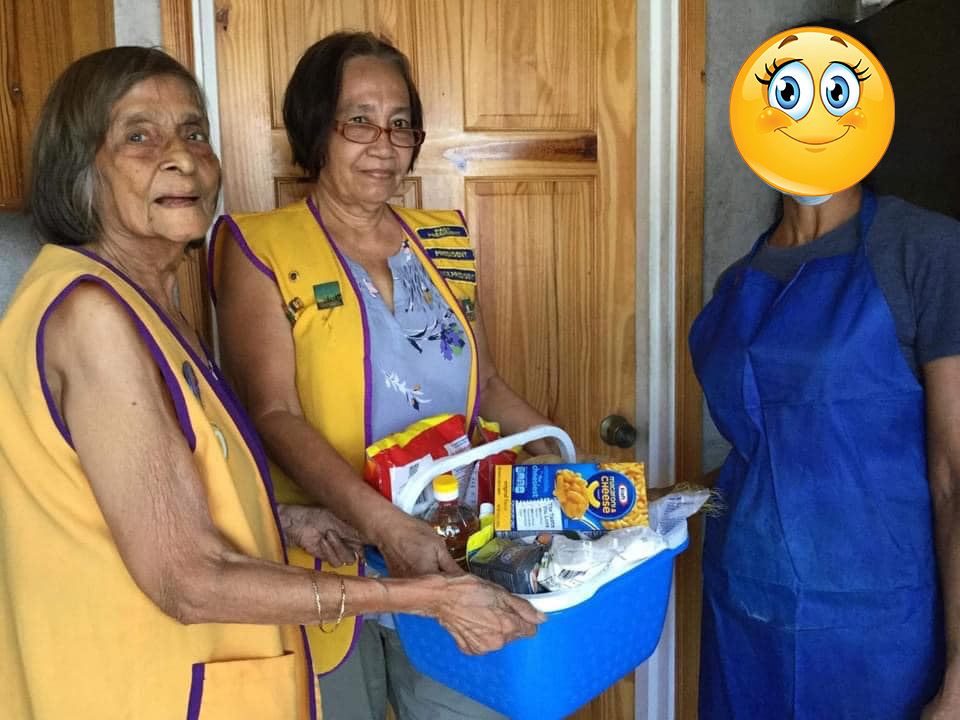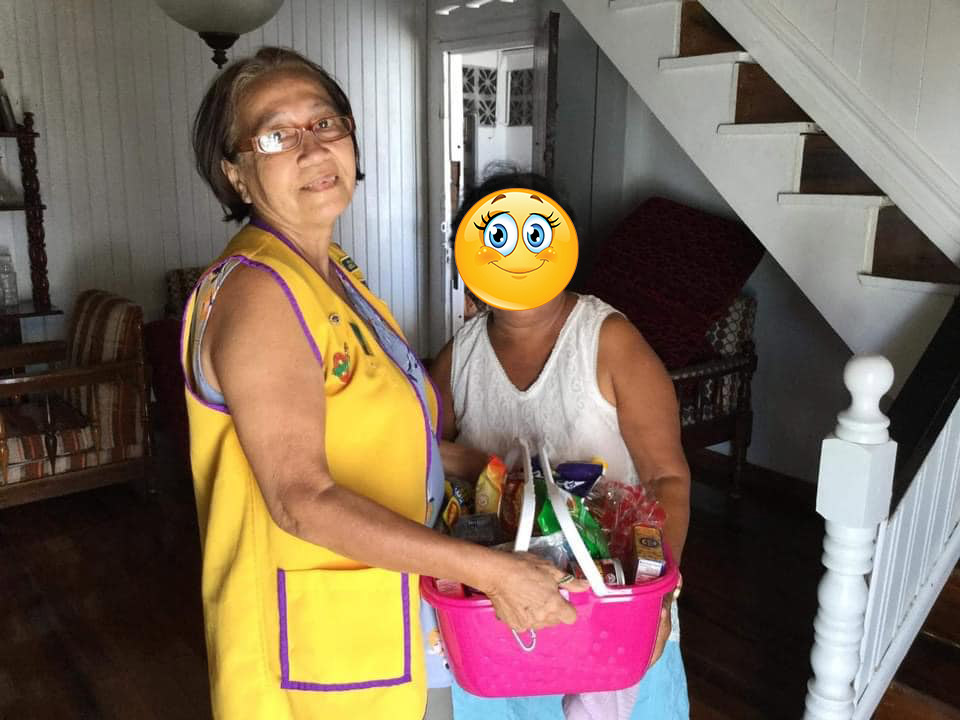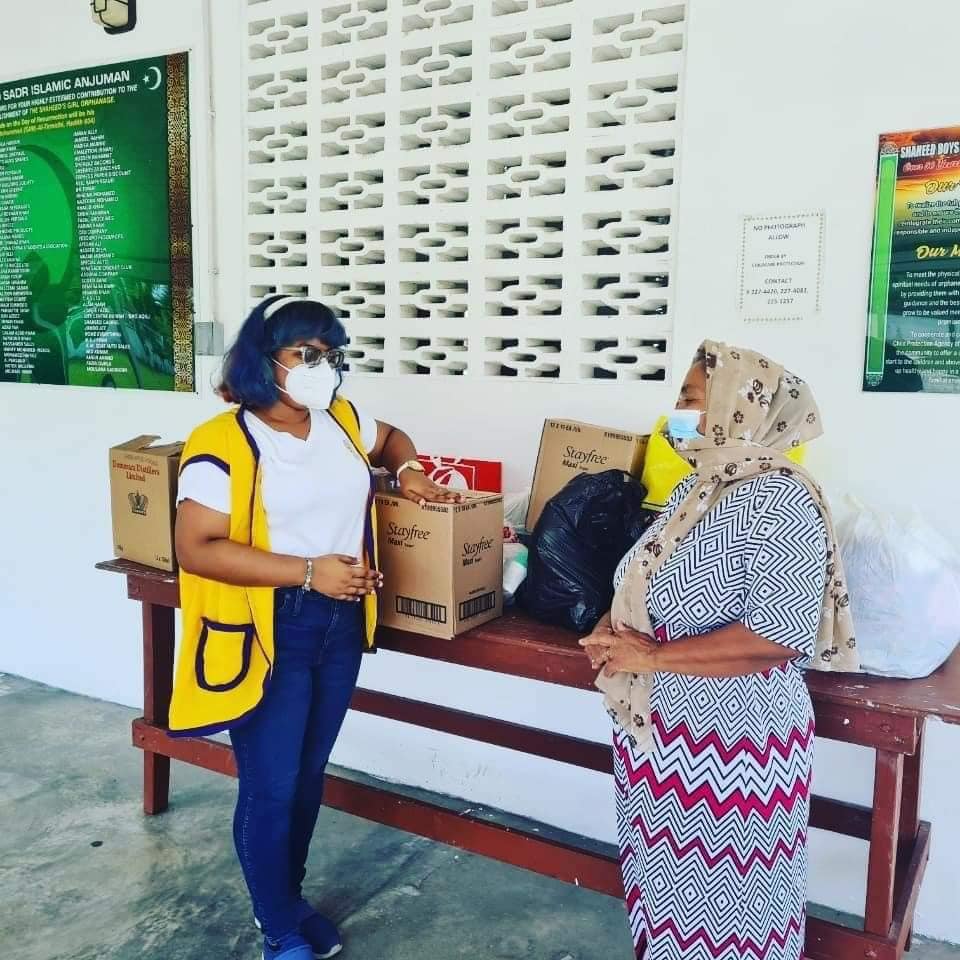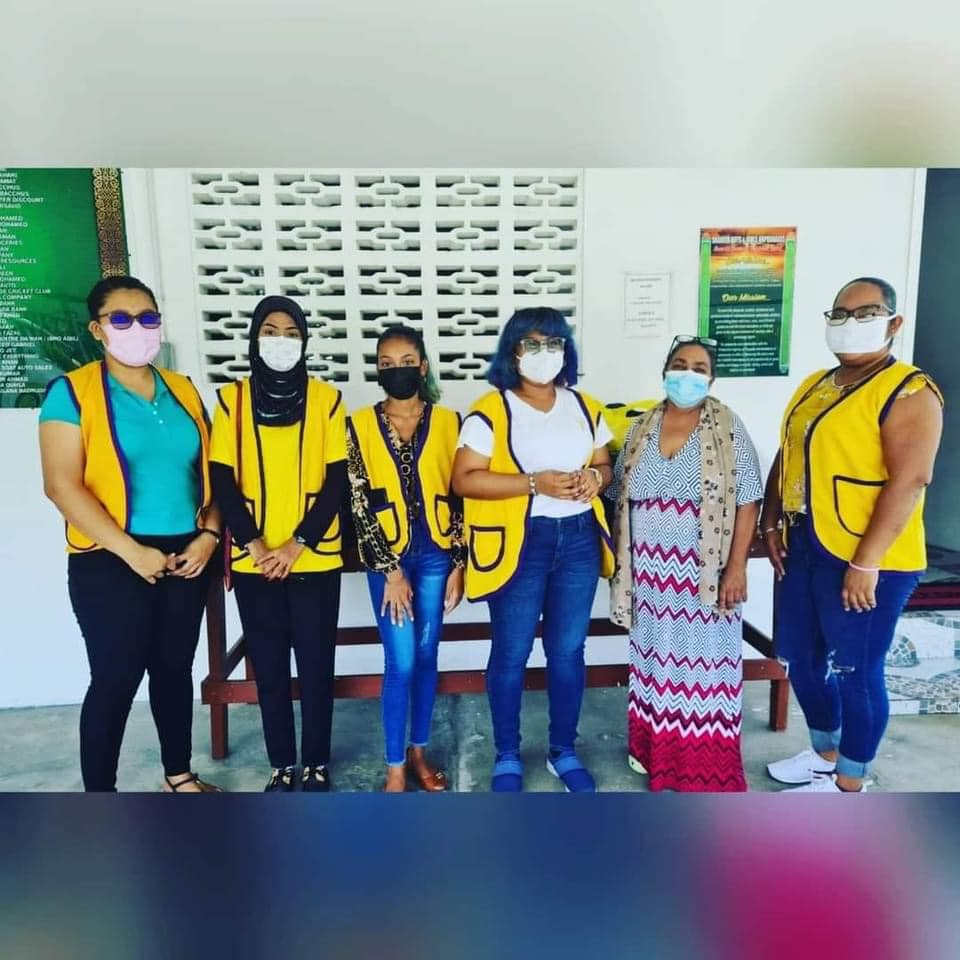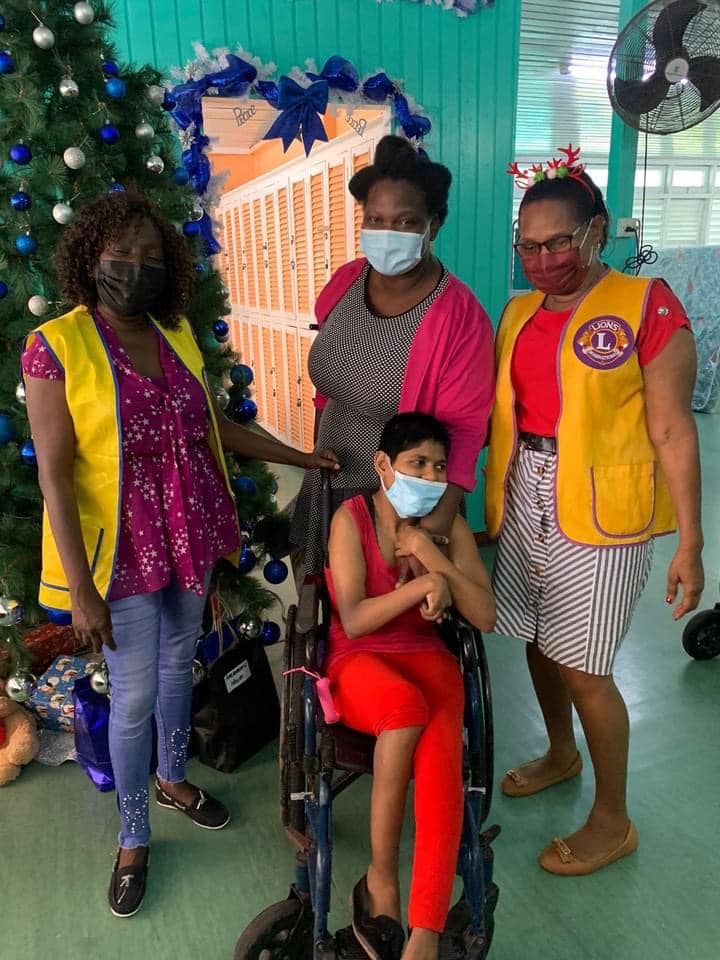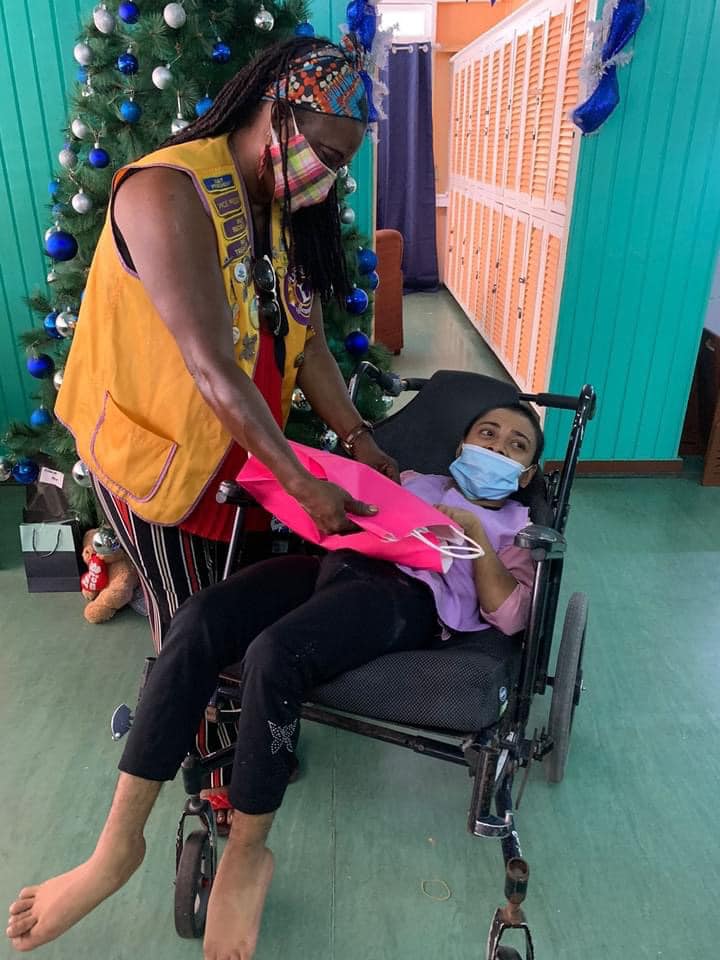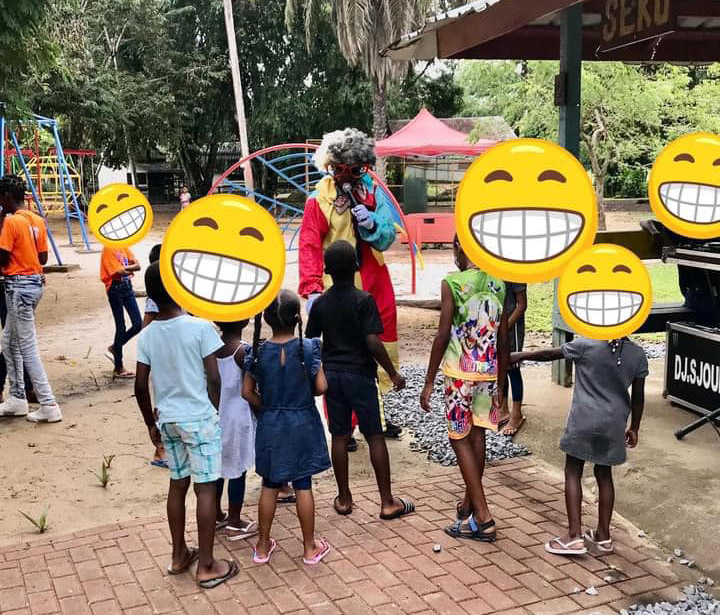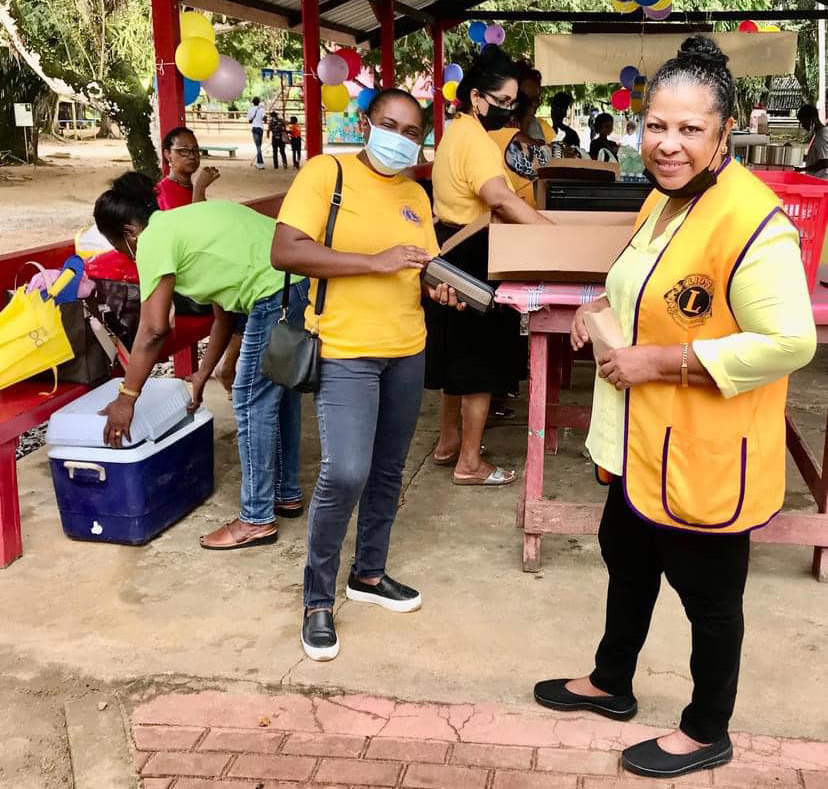 ---
Last week Lions Club Of Ruimveldt conducted two of its signature service activities - Senior Citizens Luncheon and Back to School project.#givefromtheheart #district60a #WeServe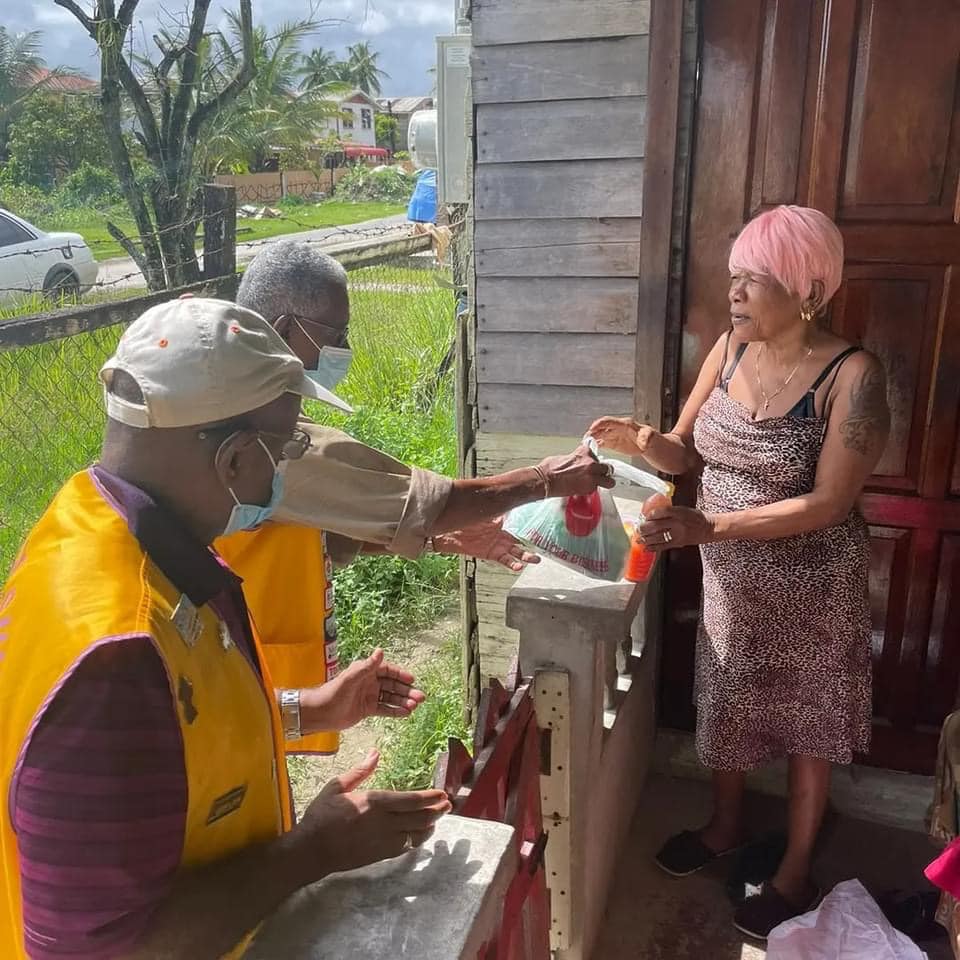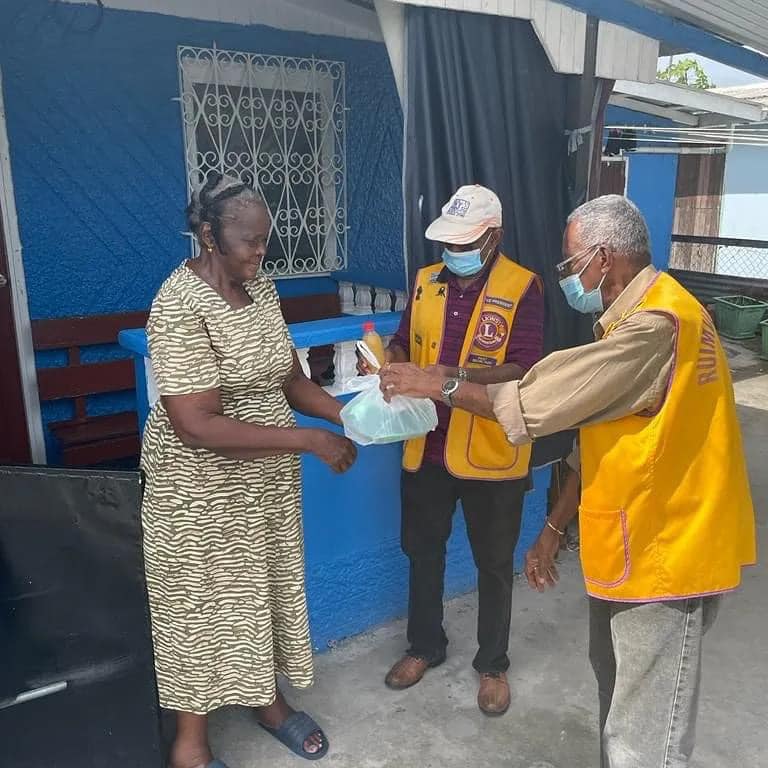 ---
On Saturday 18 december 2021, Lions club Paramaribo North distributed Christmas packages to 60 disadvantage families. We serve from the heart without bounderies.#givefromtheheart #district60a #WeServe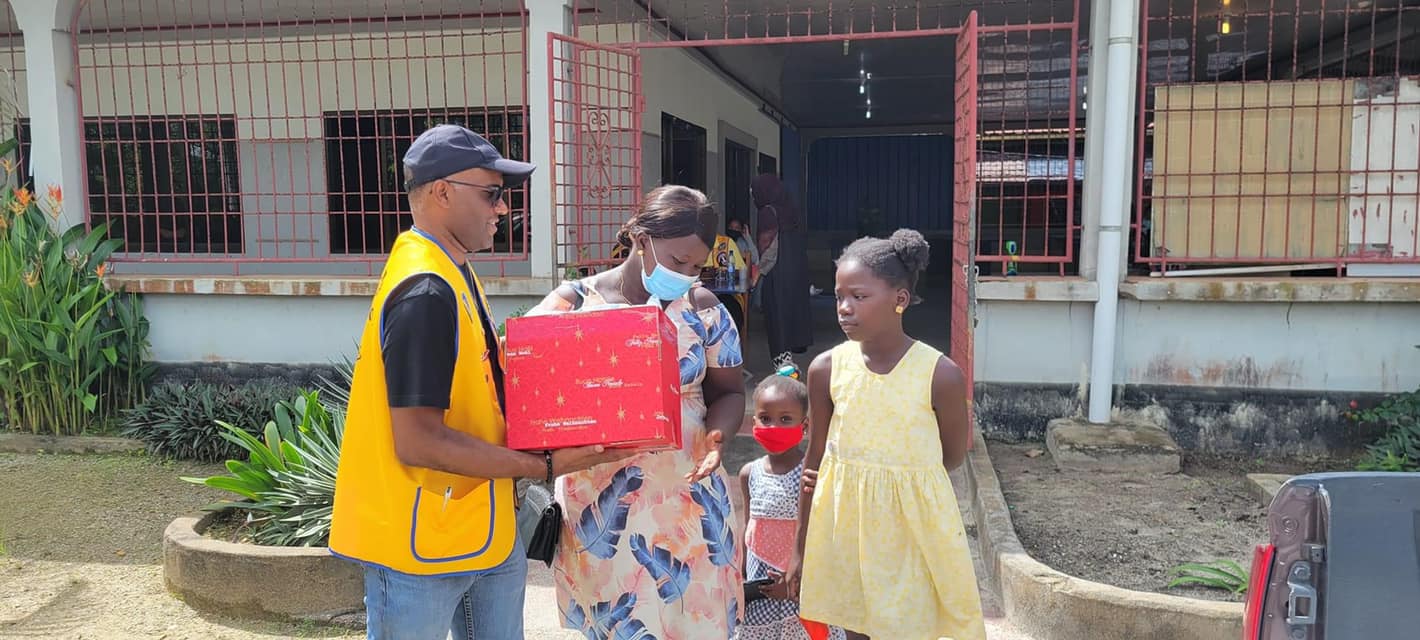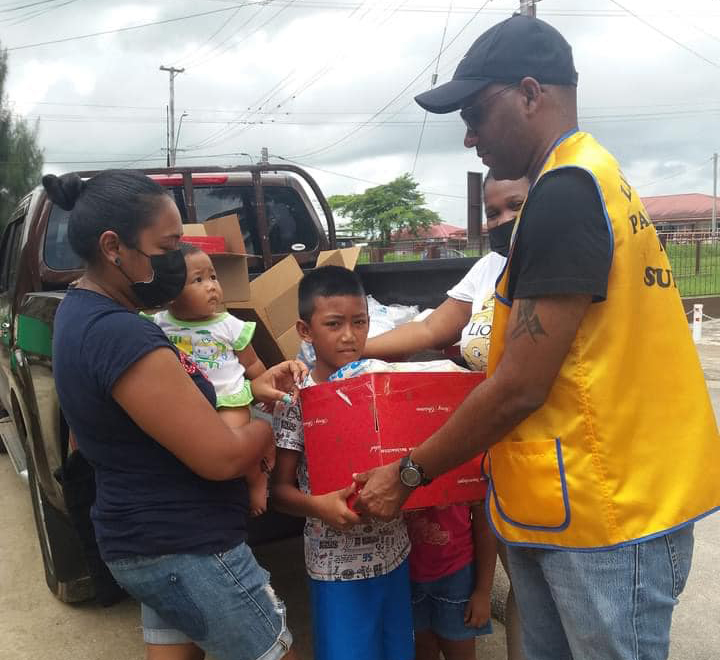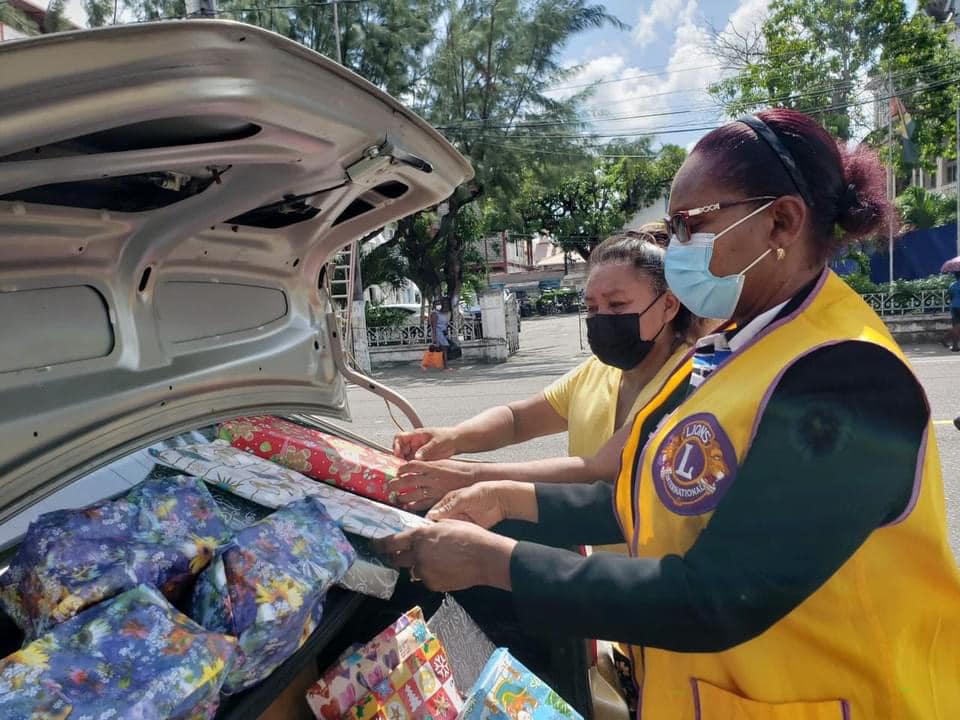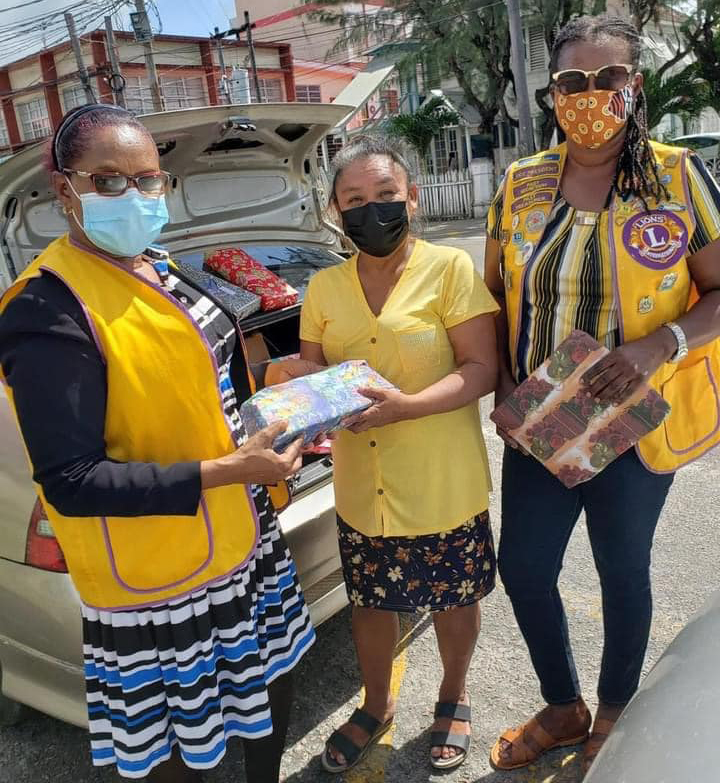 ---
In collaboration with Optometrist/Orthoptist Varida Haarloo, Zienderogen Foundation, Focusslijperij N.V., Kuster Optique, Ophthalmologist Lion Denise Doelwijt, Lions club Paramaribo West, Lions club Paramaribo South,Stichting People Helping People, the children of Gv Callenderschool & Os Geyersvlijt2 received their spectacles on thursday 16 december 2021.Before this day, 49 children from these two primary schools went to Vision Care by Varida N.V. for the Eye screening. After the screening 27 of them have to wear glasses.#givefromtheheart #globalcausevision #sightforkids #SightFirst #district60a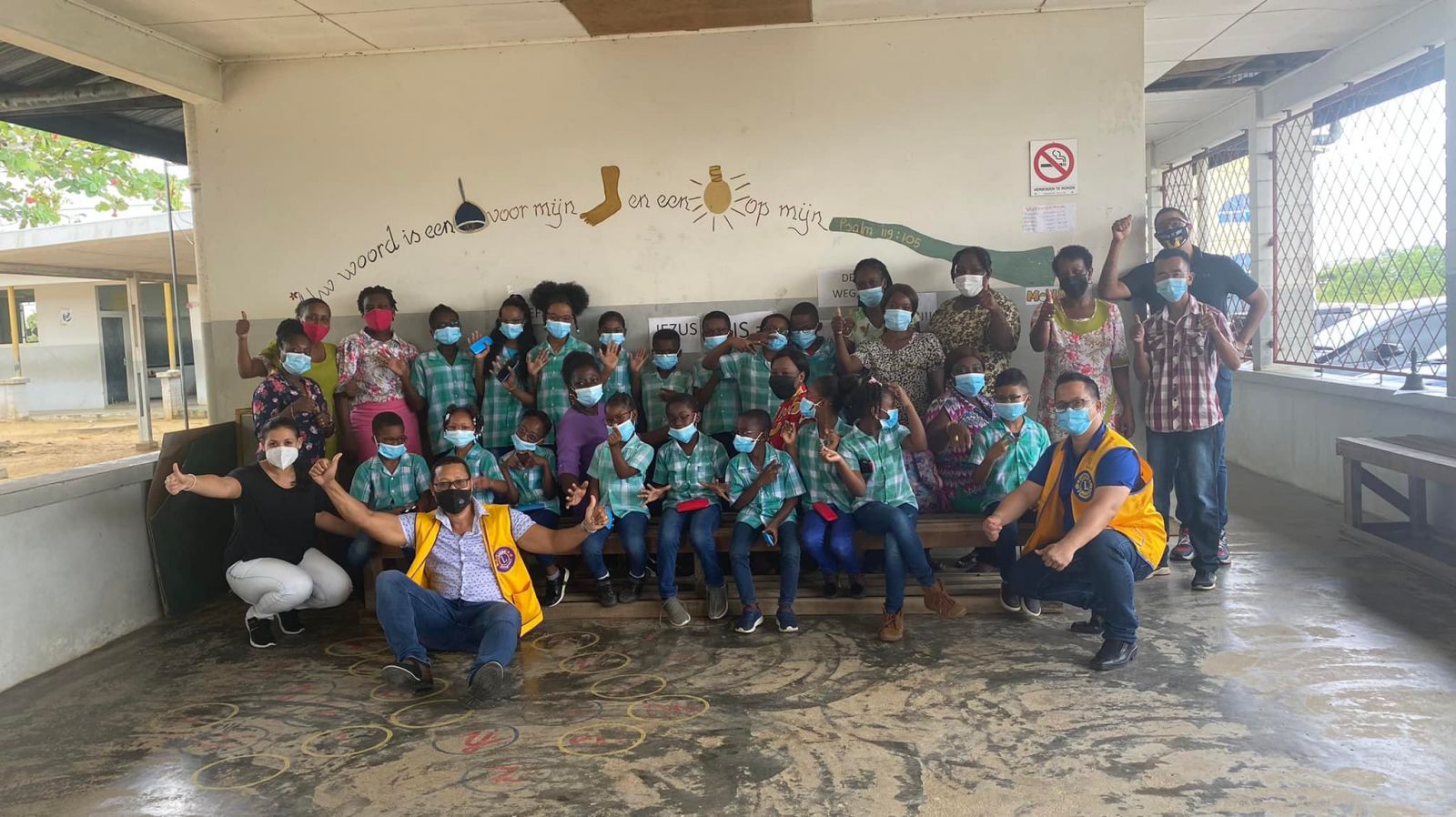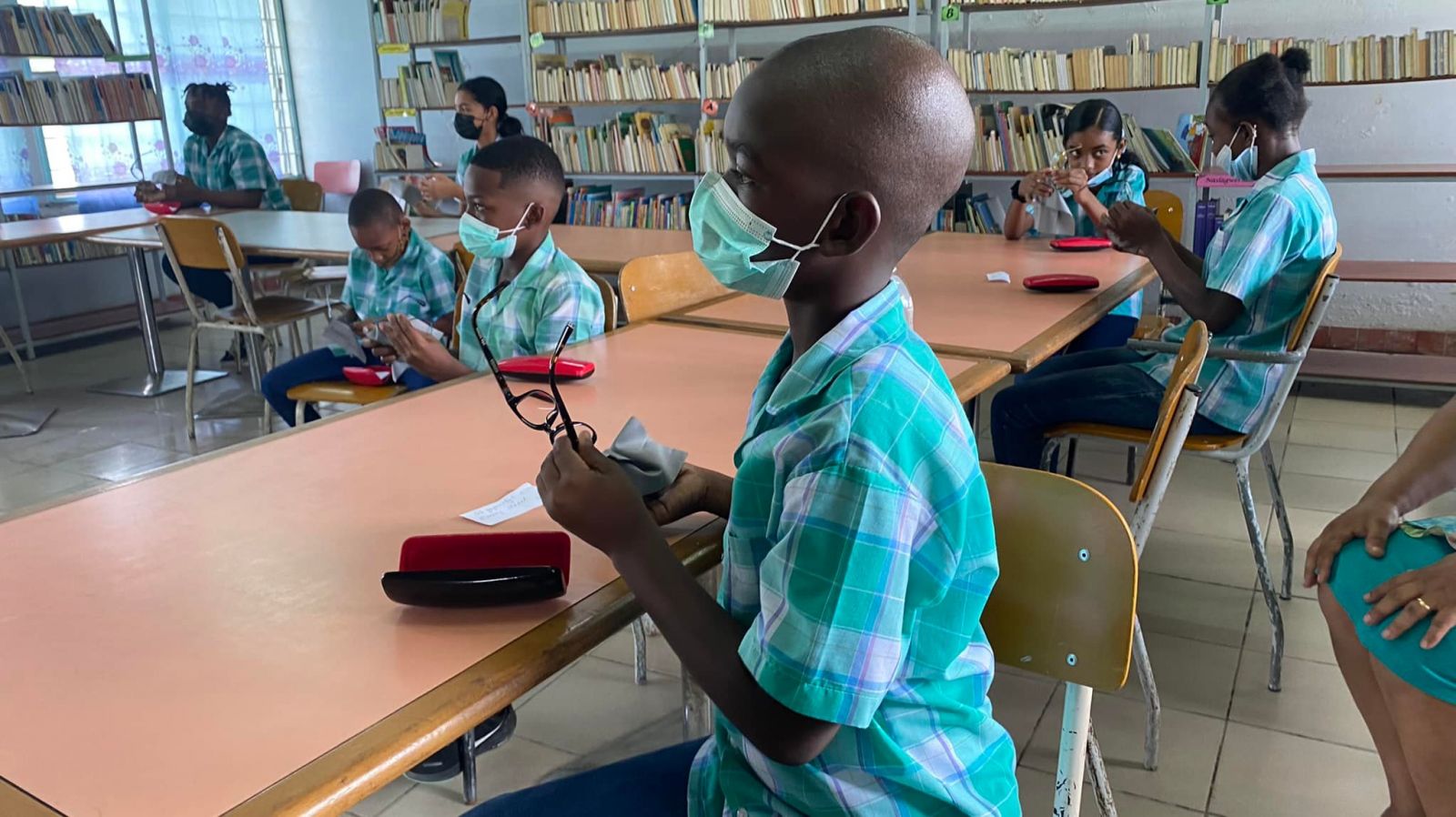 ---
On Sunday 12 december 2021, the Central Demerara Lions Club reached out to seventy-eight (78) special needs children to express their care especially at this time of the year. The children were treated to lots of goodies and gifts. Childhood brings back so much memories and the Lions were happy to share in the joy with the children.#kindnessmatters #givefromtheheart #district60a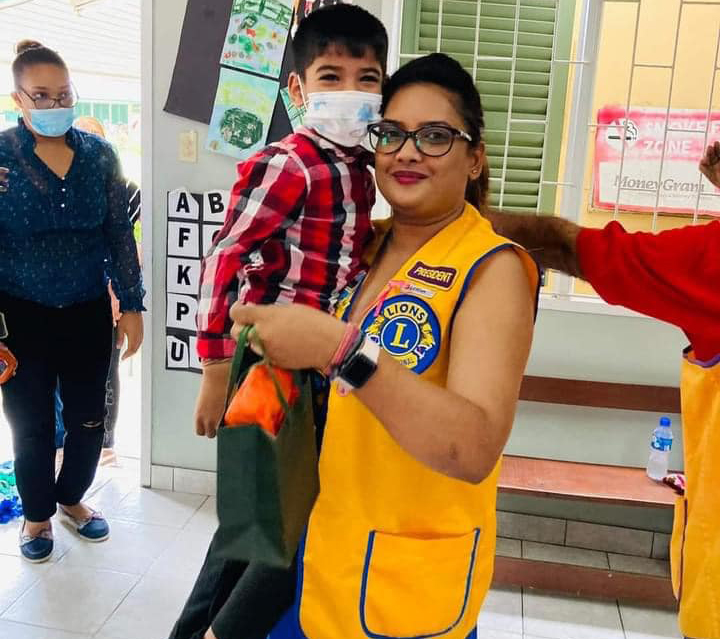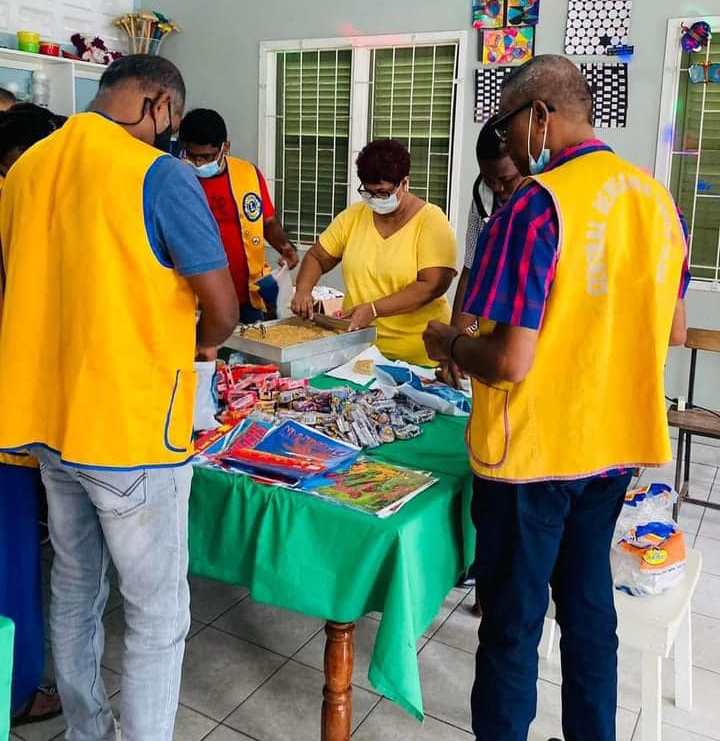 ---
On Sunday 12 december 2021, The Lions Club of East Demerara held their Annual Senior Citizens Party at the Tipperary Hall in Buxton. The patrons were treated to carol singing by the Lions and also received hampers and gifts.A total of fifty (51) persons benefitted from the event.#kindnessmatters #givefromtheheart #district60a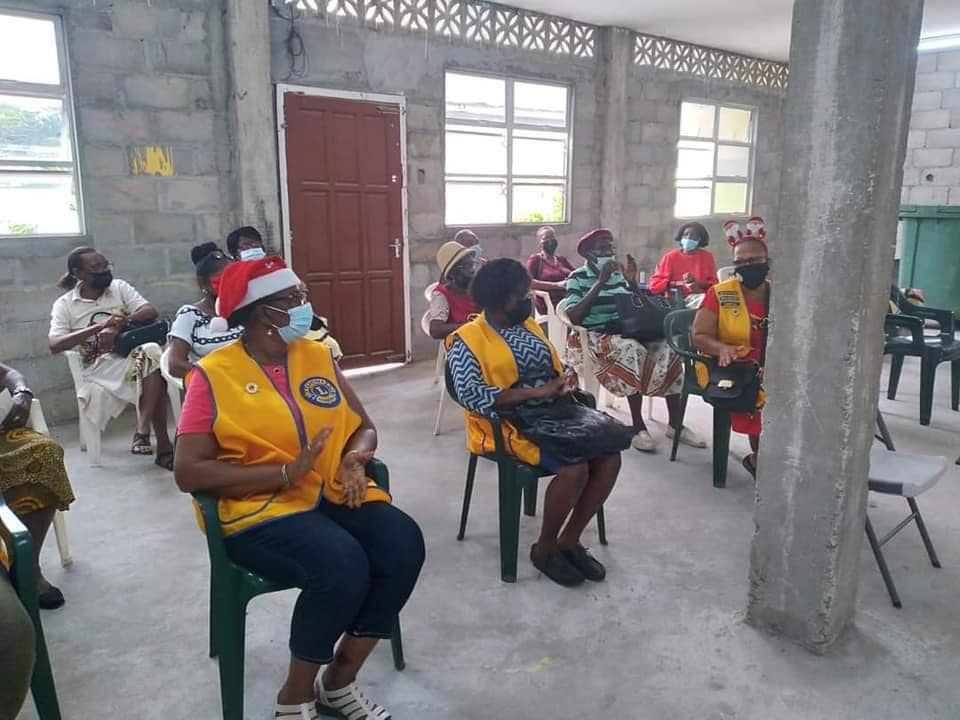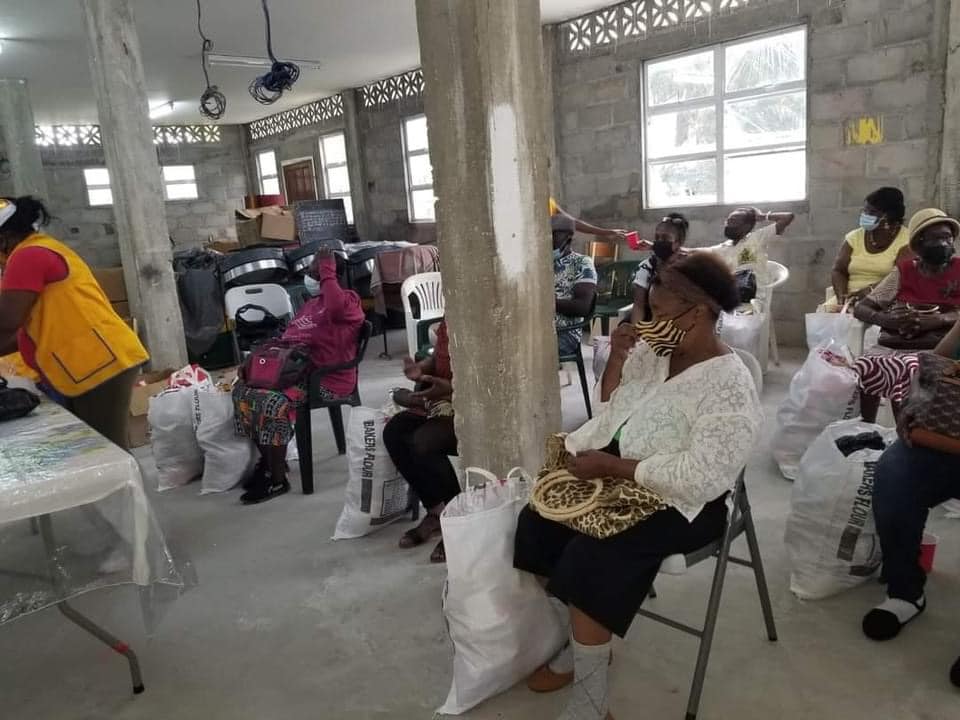 ---
SanBar's Christmas Cub Cheer was a success! This weekend the San Juan-Barataria Lionsclub got to spread some Christmas cheer to some deserving students.#givefromtheheart #district60a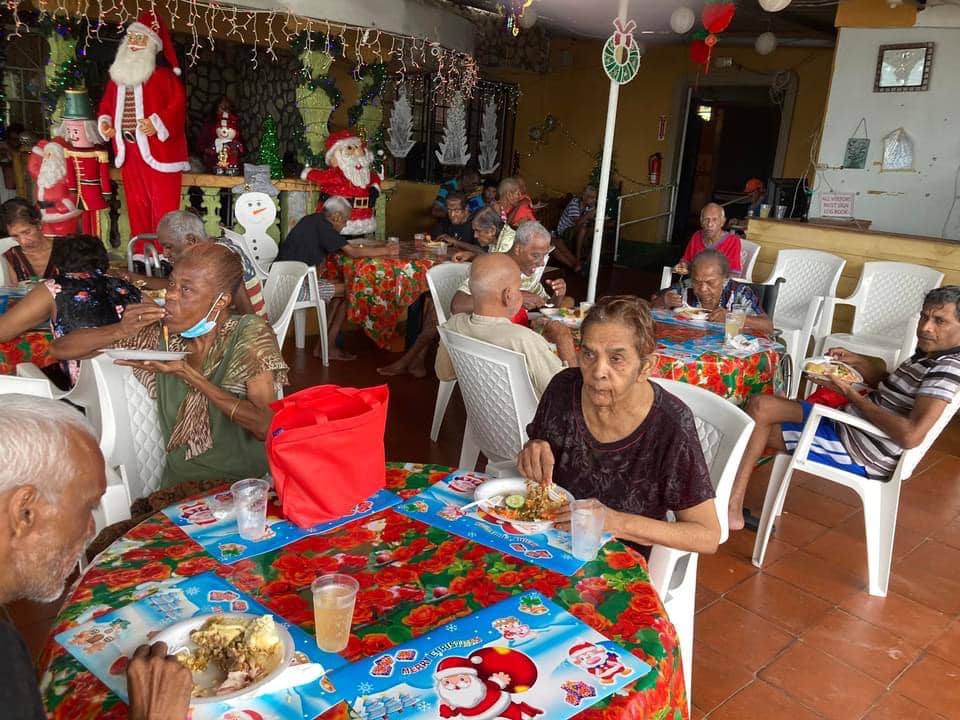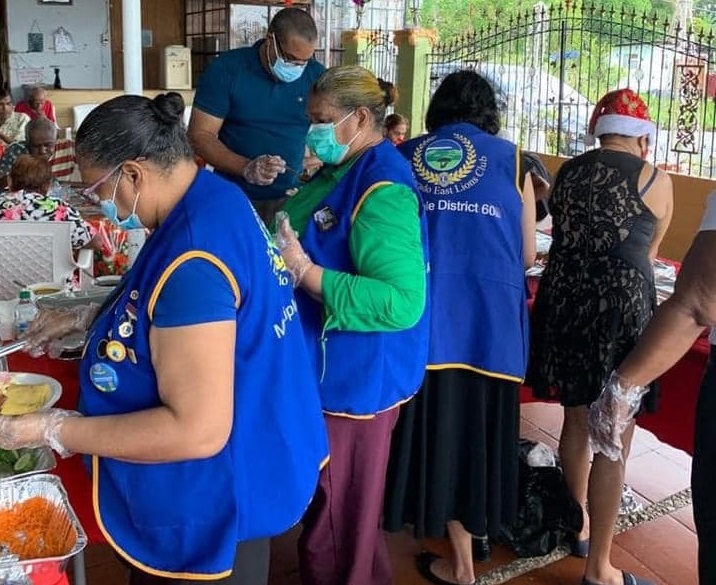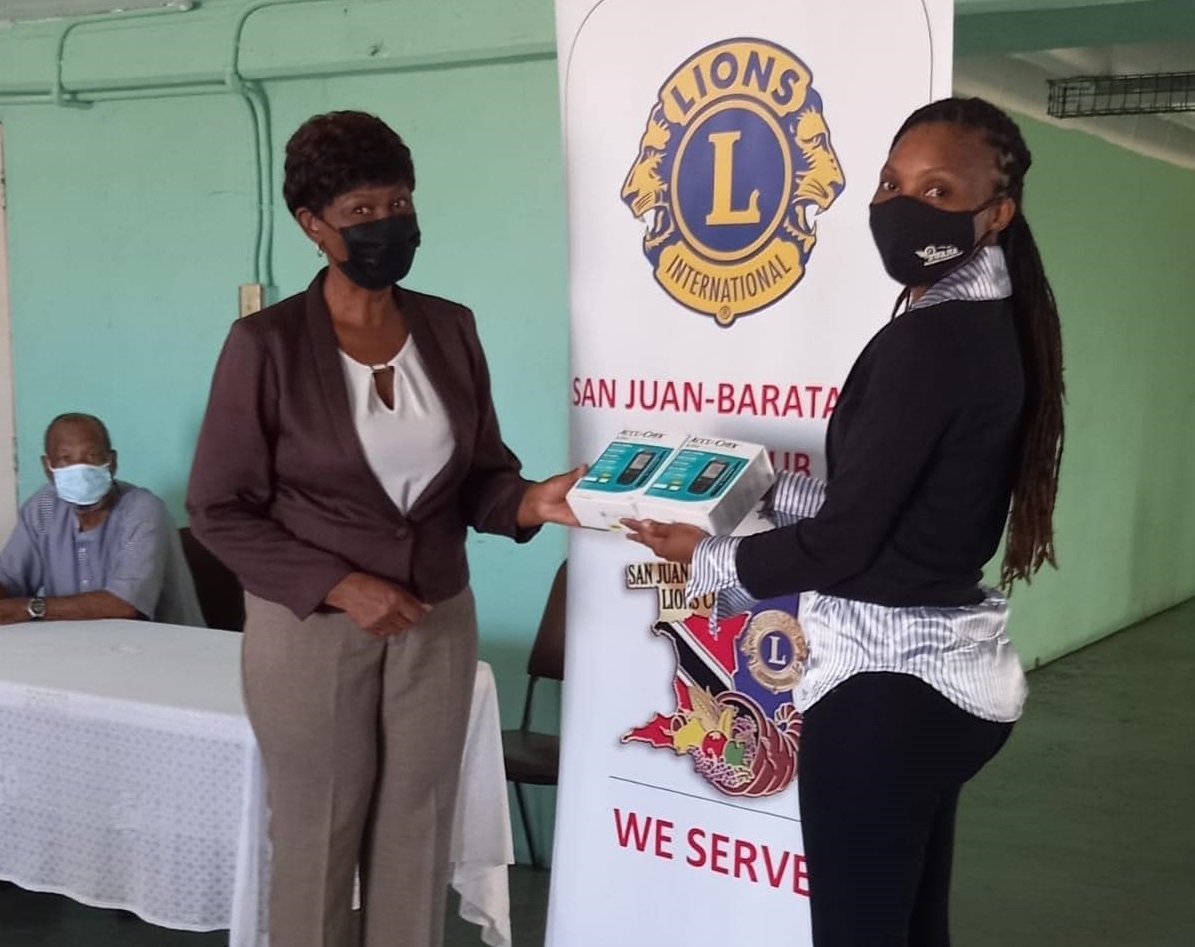 ---
On Thursday November 25, 2021, Essequibo Coast Lions Club donated two ceiling fans to the Health Centre in Queenstown, Essequibo. This donation was based on a request by the doctor to make the area more comfortable for the diabetic patients. The patients also benefited from a short discussion on healthy eating practices and watched a video on the care for persons living with diabetes.#kindnessmatters #diabetesawareness #givefromtheheart #district60a #WeServe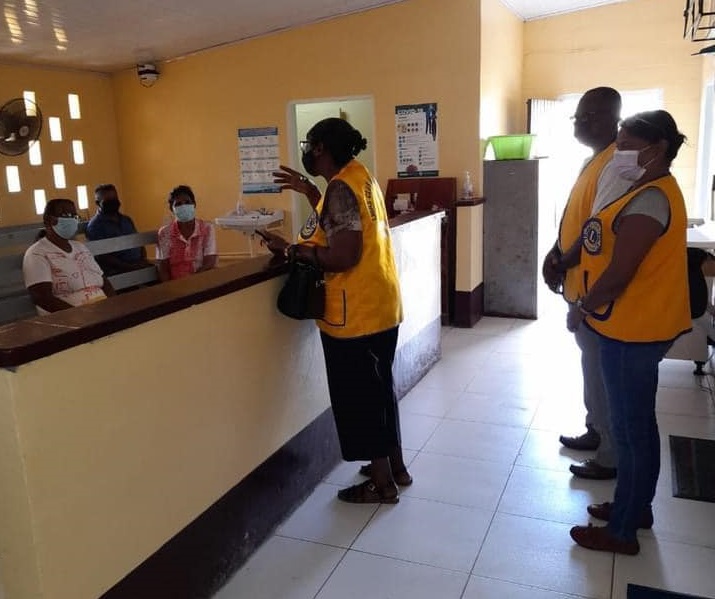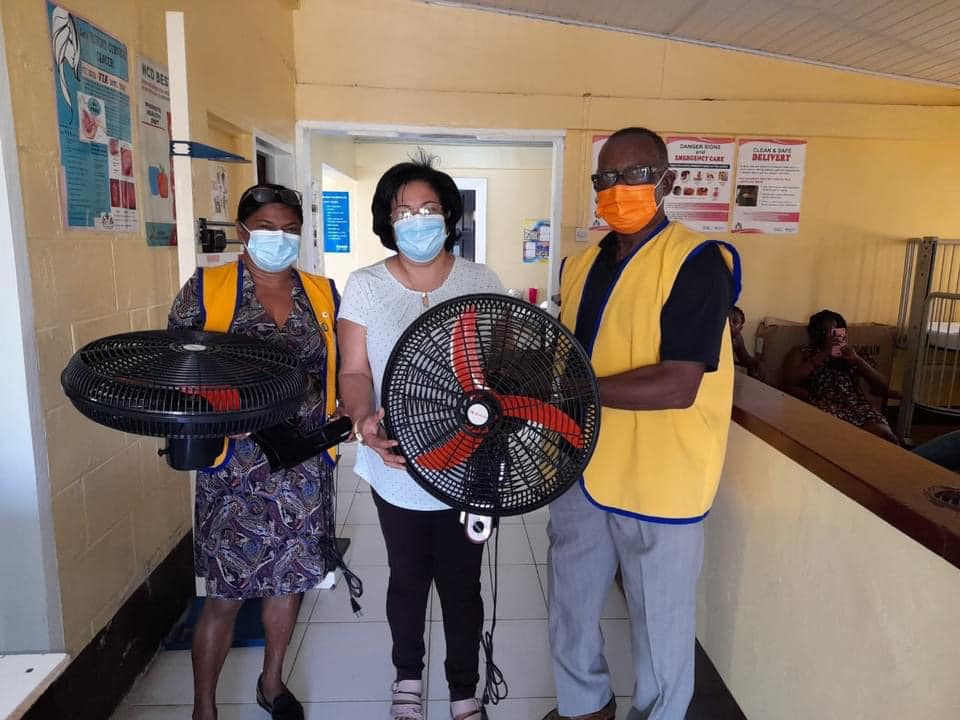 ---
On Saturday November 27th, 2021, thirty families benefited from a food hamper distribution executed by the Essequibo Coast Lions Club. The recipients were very appreciative of the Club's efforts since the COVID 19 pandemic has placed a burden on the disposal income of many families.#kindnessmatters #givefromtheheart #district60a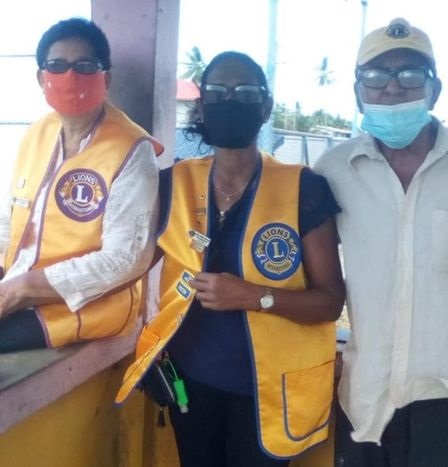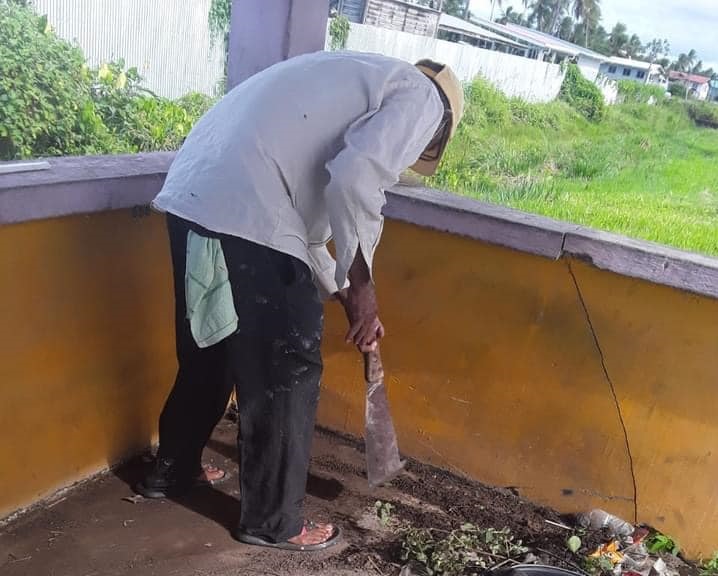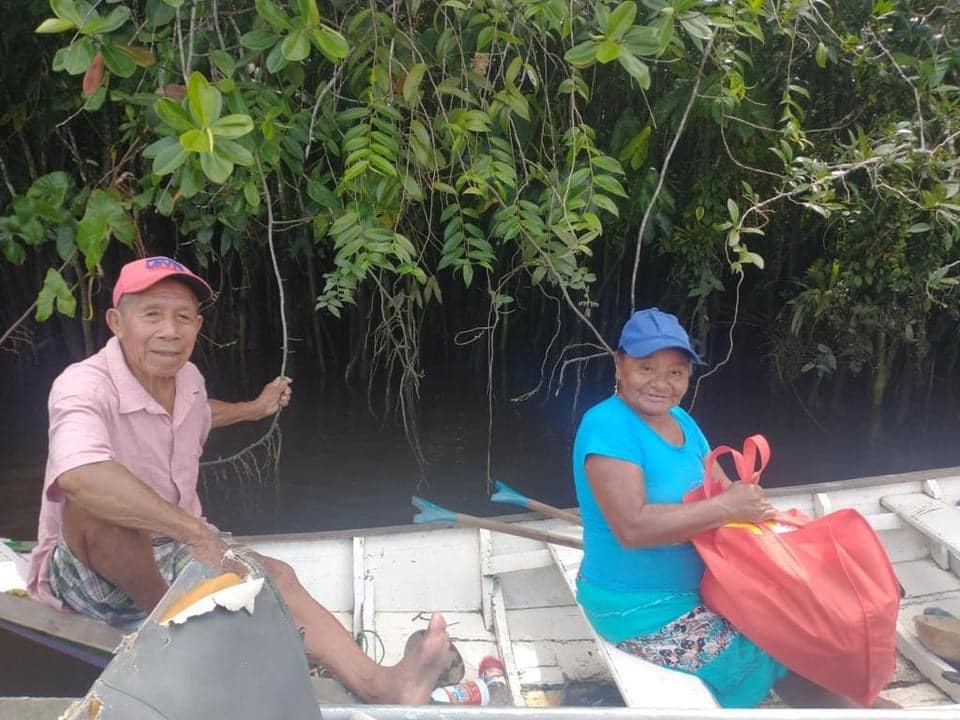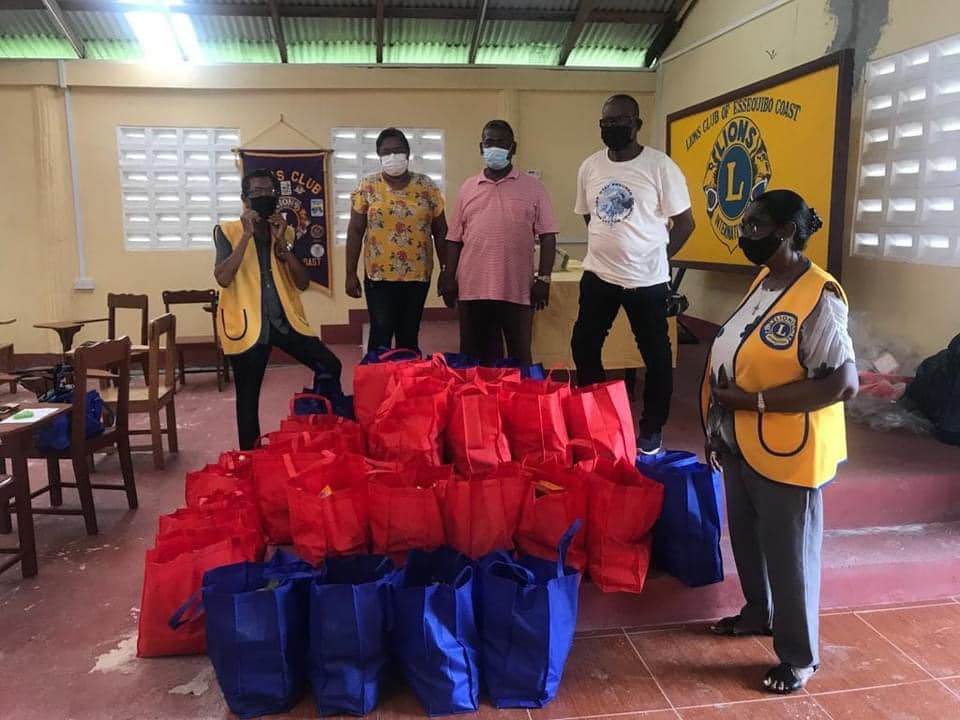 ---
In observance of International Leo Day celebrated on Sunday December 5, 2021, the Leo Club Of Bel-Air donated clothing, books and hampers to several individuals.#kindnessmatters #InternationalLeoDay #leoclubinternational #givefromtheheart #district60a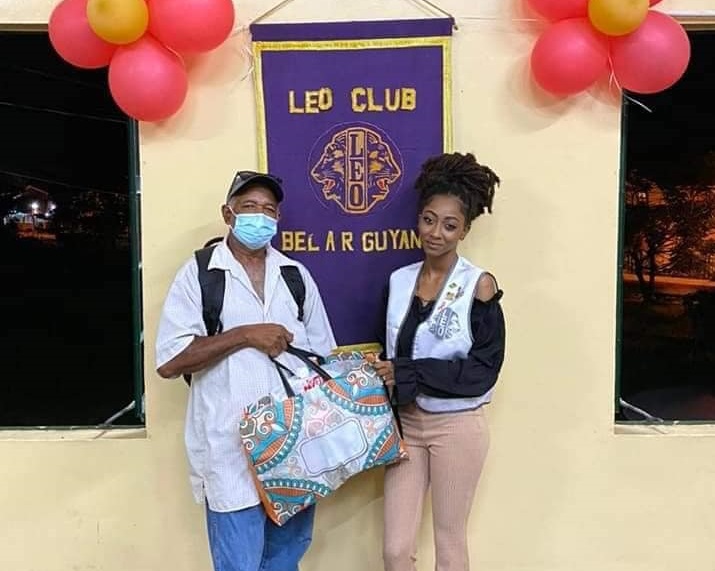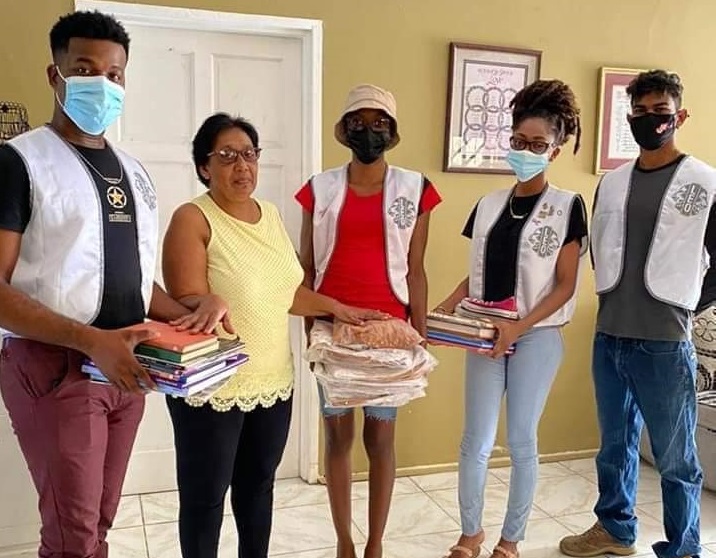 ---
The Ram and Mc Rae (now Ram) Auditing Firm formed an alliance with the Georgetown Durban Park Lions Club 25 years ago.This partnership awards the top student of the National Grade Six Assessment from the primary schools within the Club's service area.The top NGSA students and also from other primary schools were given backpacks of stationery. Congratulations to the students#kindnessmatters #givefromtheheart #district60a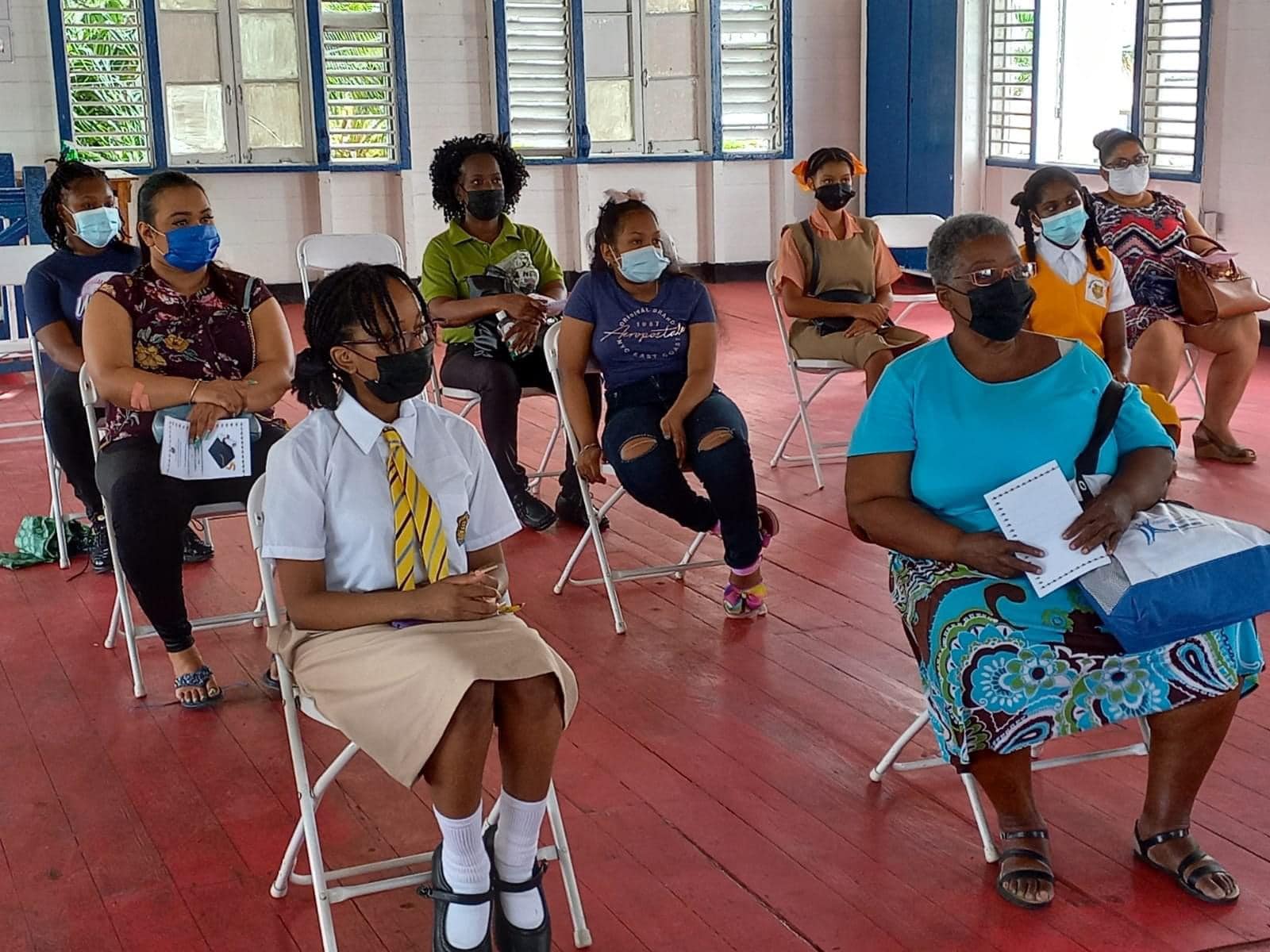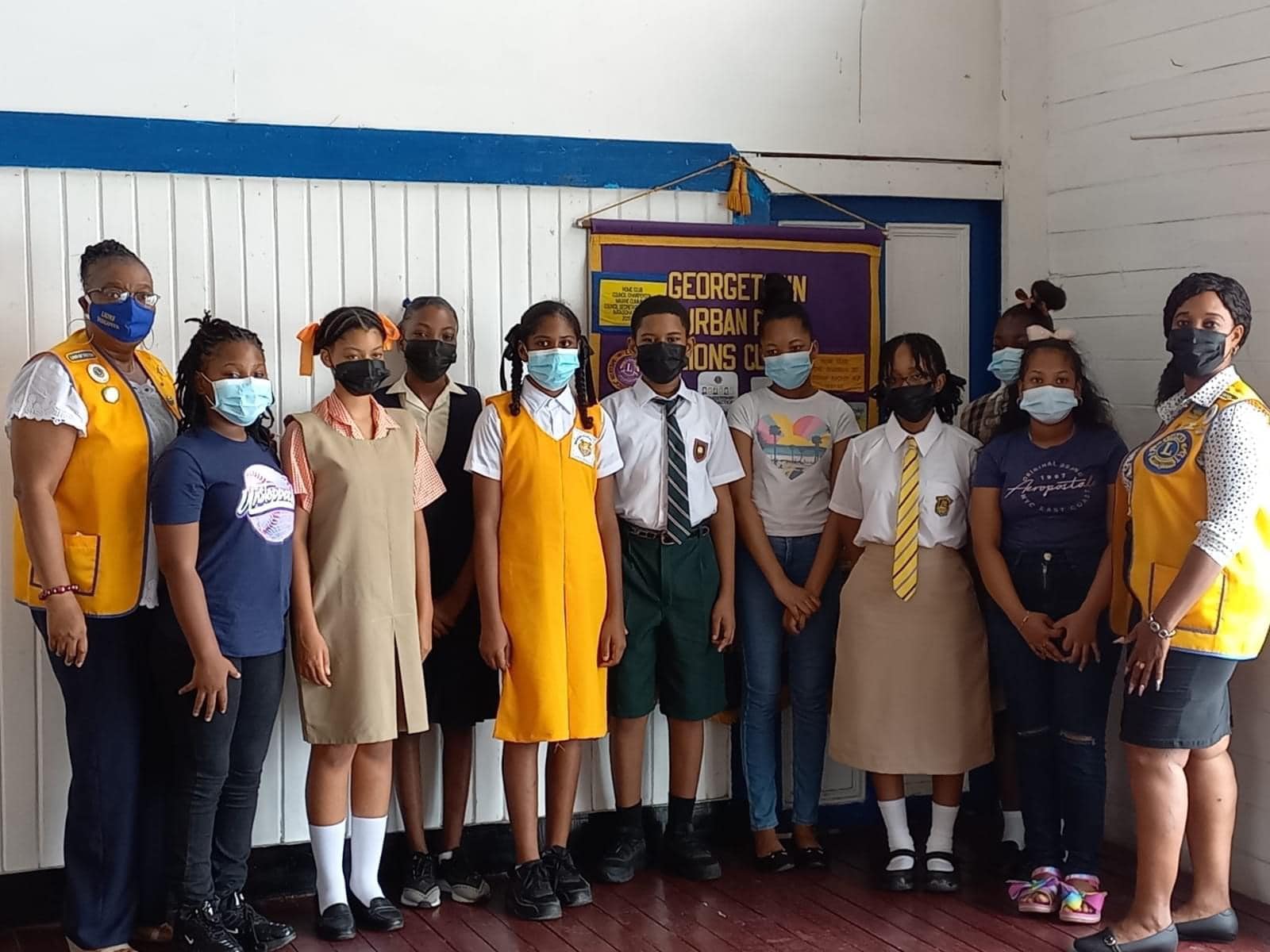 ---
On the 23th of November 2021,Paramaribo Ready Lions Club made a financial donation to the father of little Jaleyah Jubitana. In June 2020, 5 year old Jaleyah was diagnosed with Leukemia (blood cancer) and had to go to Colombia for surgery. Little Jaleyah needs to stay one more year in Colombia for further treatment. The treatment, her and her mother's stay at Columbia costs them a lot so Paramaribo Ready Lions Club decided to help them by making a financial donation to them that will cover the costs for 3 months.Let us all pray for the well being of little Jaleyah.With this project Lions Club Paramaribo Ready made a contribution to the fight against Childhood cancer & Leukemia#childhoodcancer #leukemia #kindnessmatters #givefromtheheart #district60a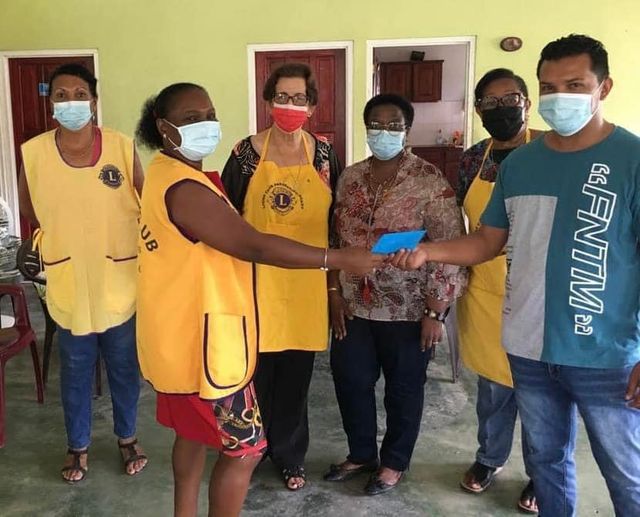 ---
District commissioner Suraksha Hirasingh of the administrative district Wanica North-West, in collaboration with the Lions Club Wanica, spoiled the children of the Hadassah shelterhome with drinks, hot meals and school books on December 5, 2021. This home provides shelter for homeless children and single mothers.Through this the district commissioner wishes the children of the reception center but also all other children a happy children's day.#HappyChildrensDay2021 #givefromtheheart #district60a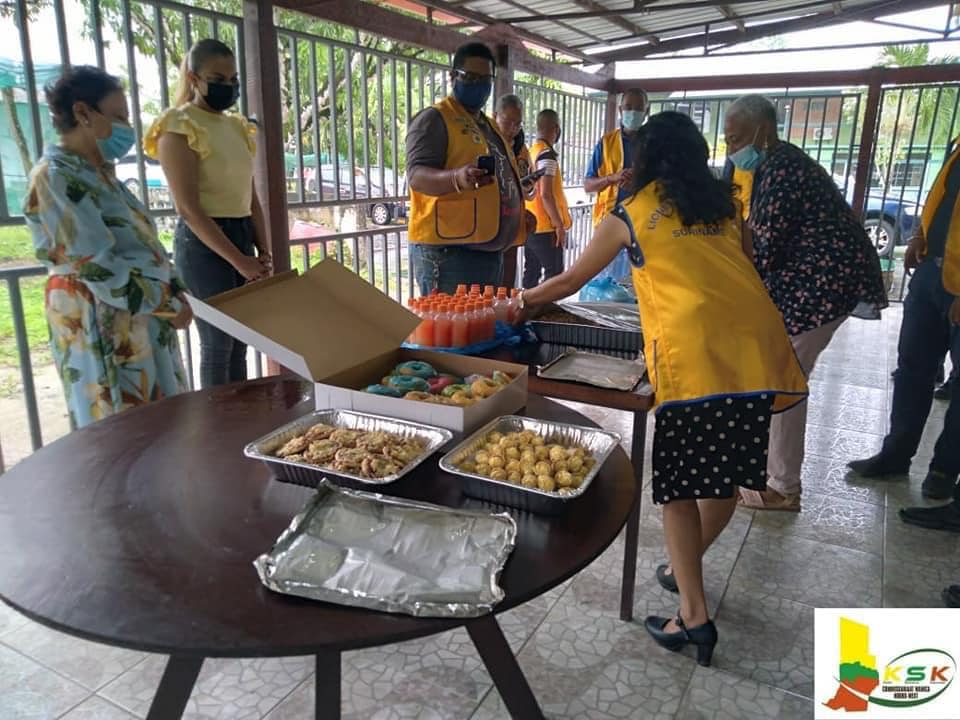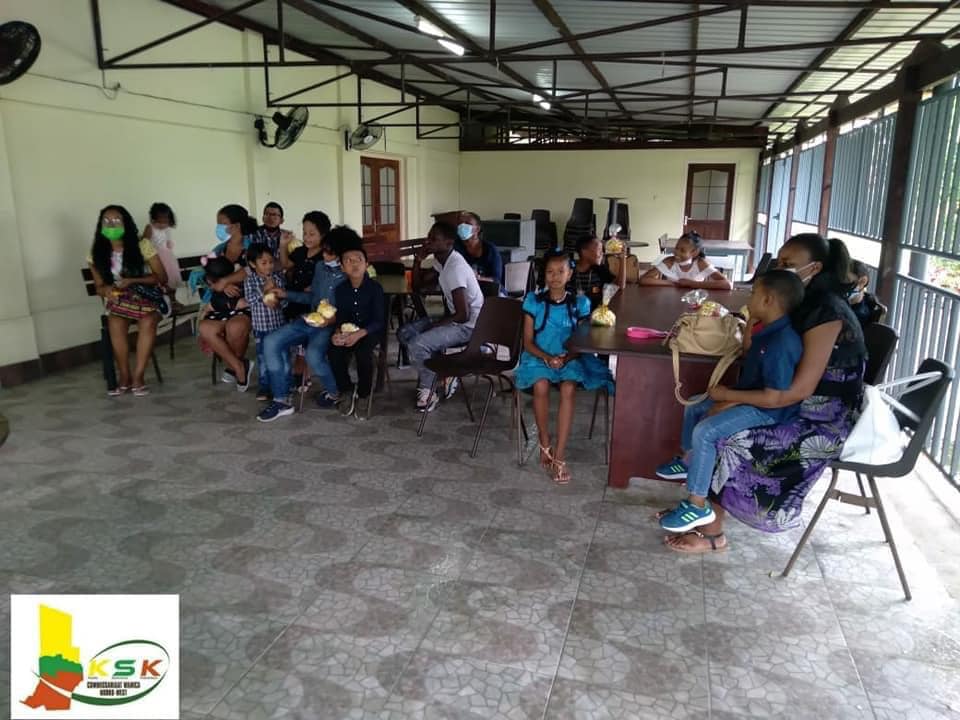 ---
On Friday 3 December 2021, the Lions Club of East Demerara executed a tree planting activity with students of the Beterverwagting Primary and La Bonne Intention Nursery Schools on the East Coast of Demerara.#treeplanting #WorldEnvironment #PlantTreesSaveEarth #district60a #givefromtheheart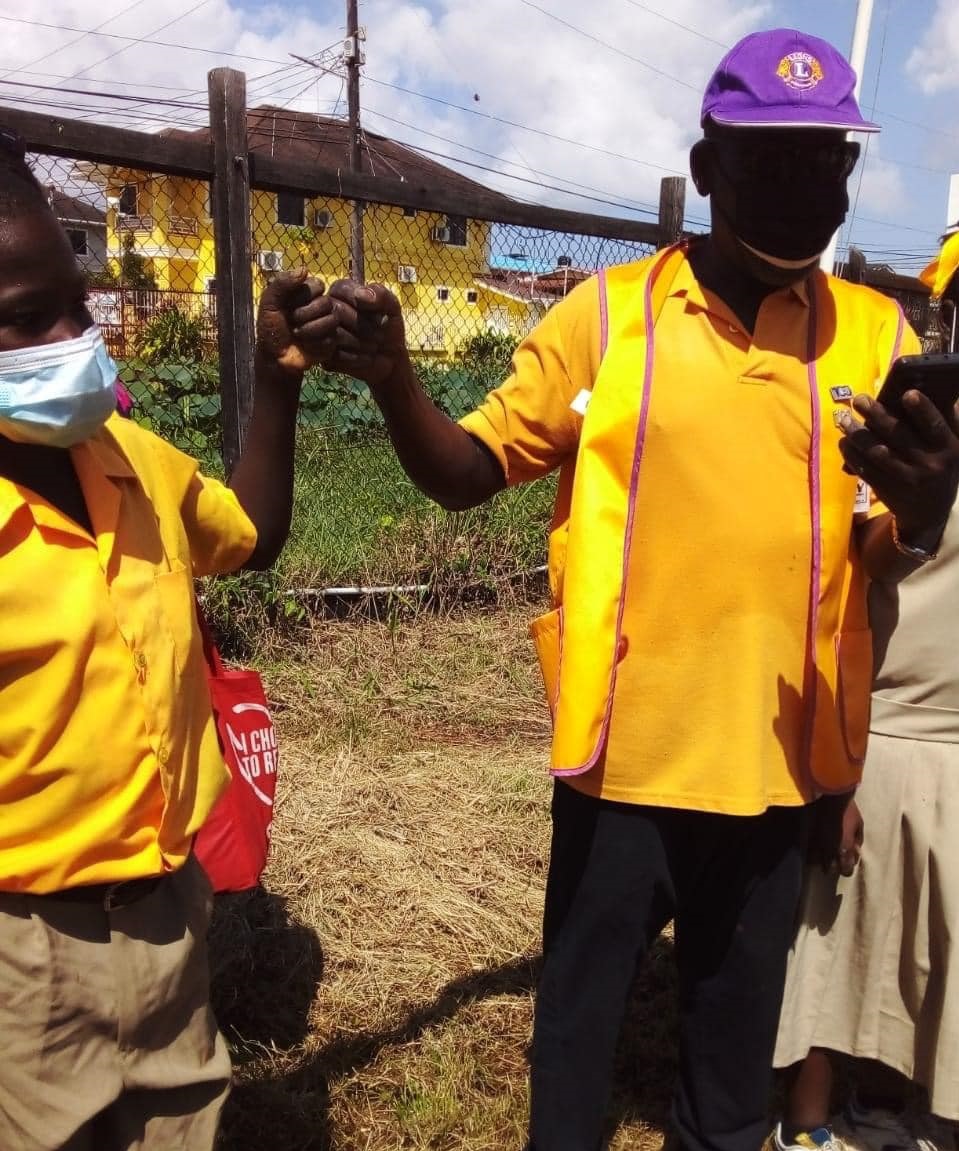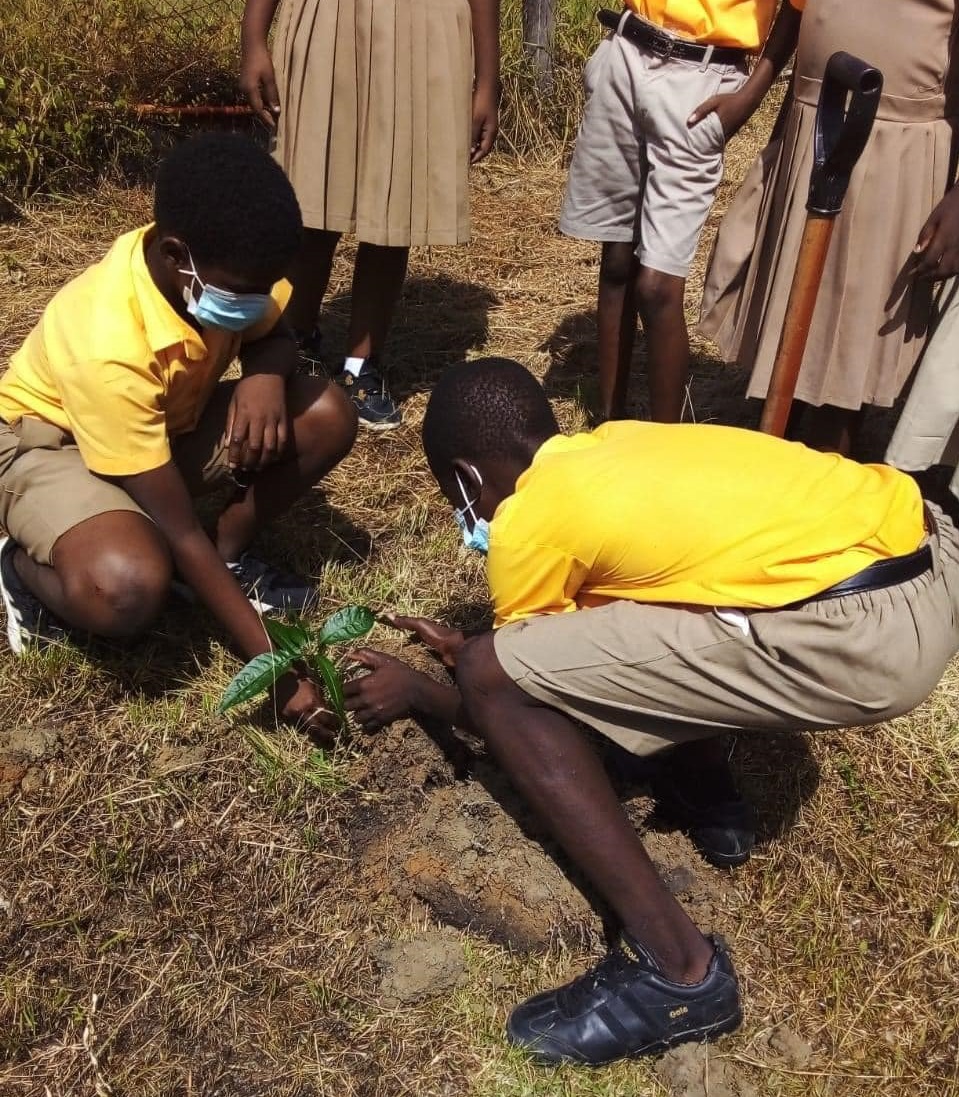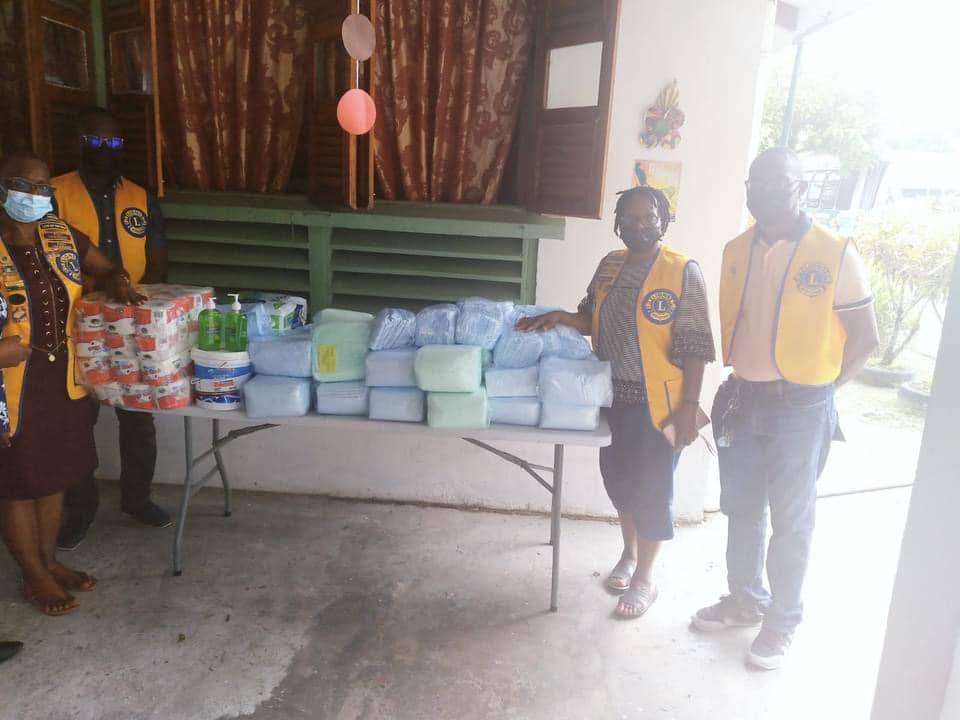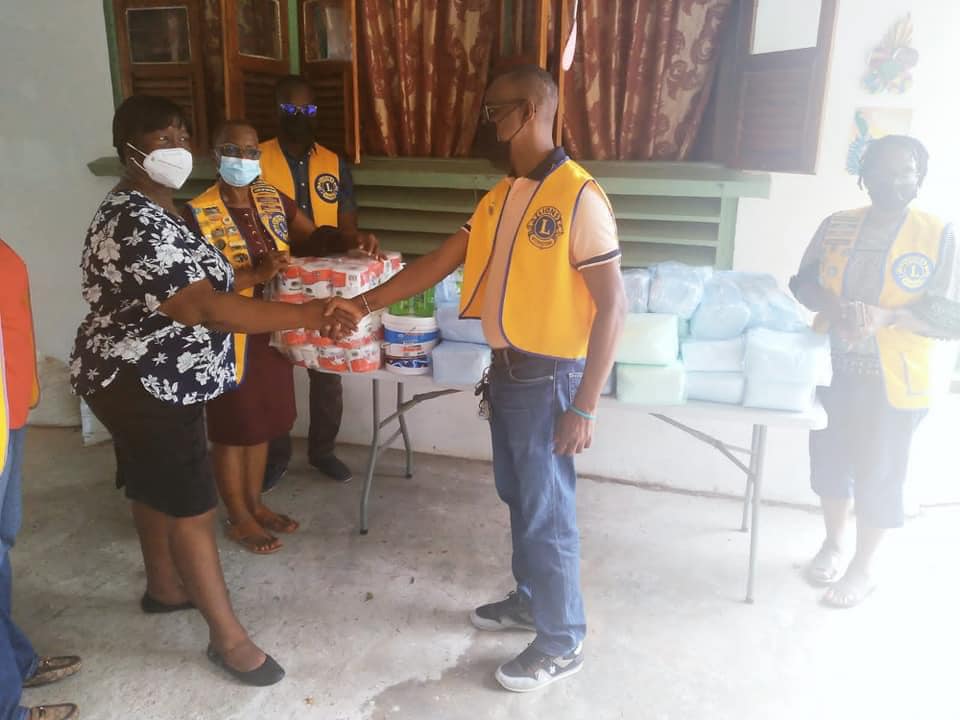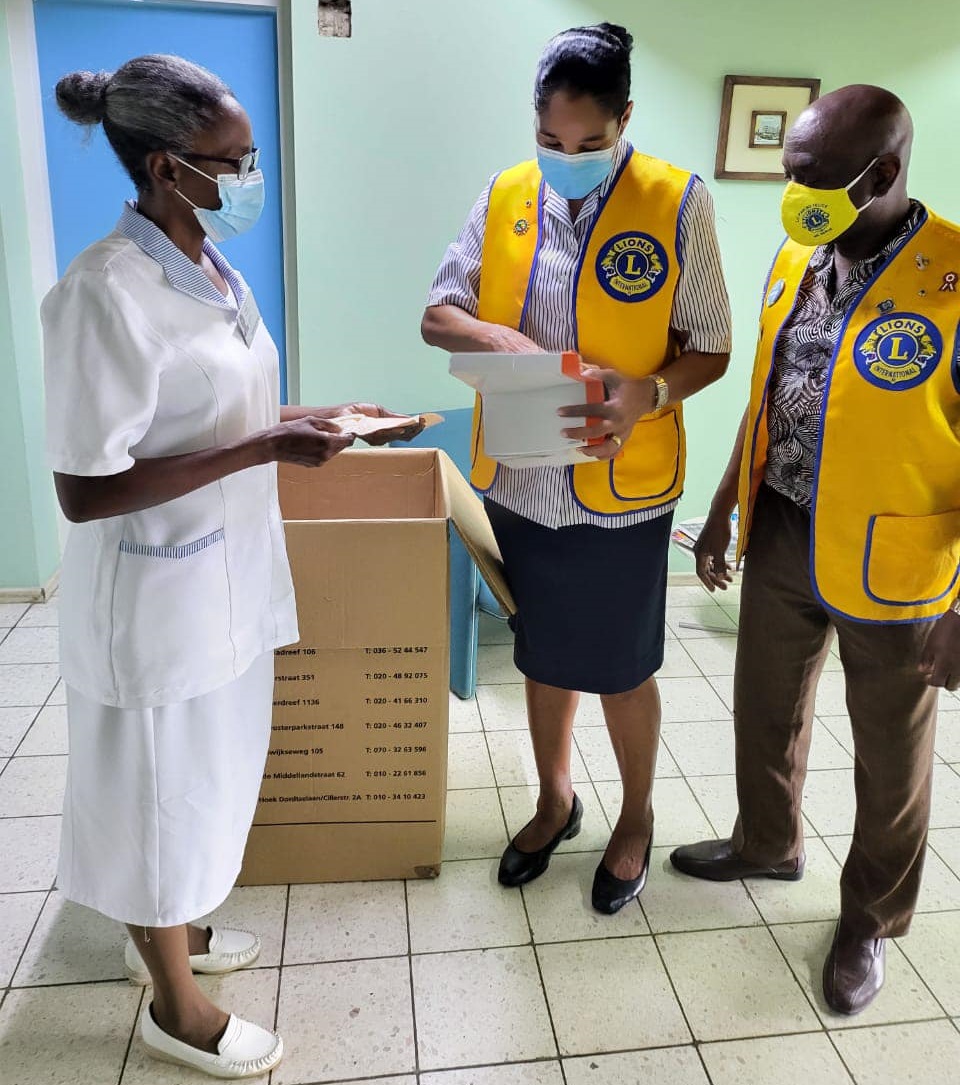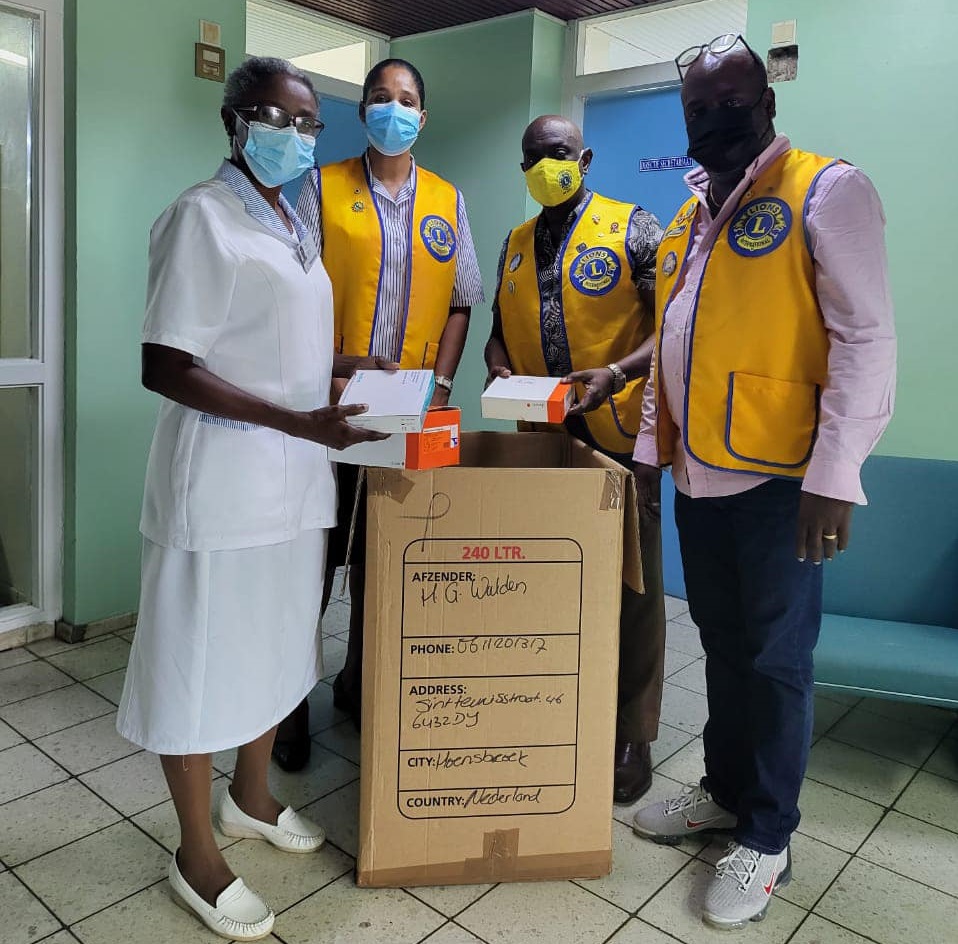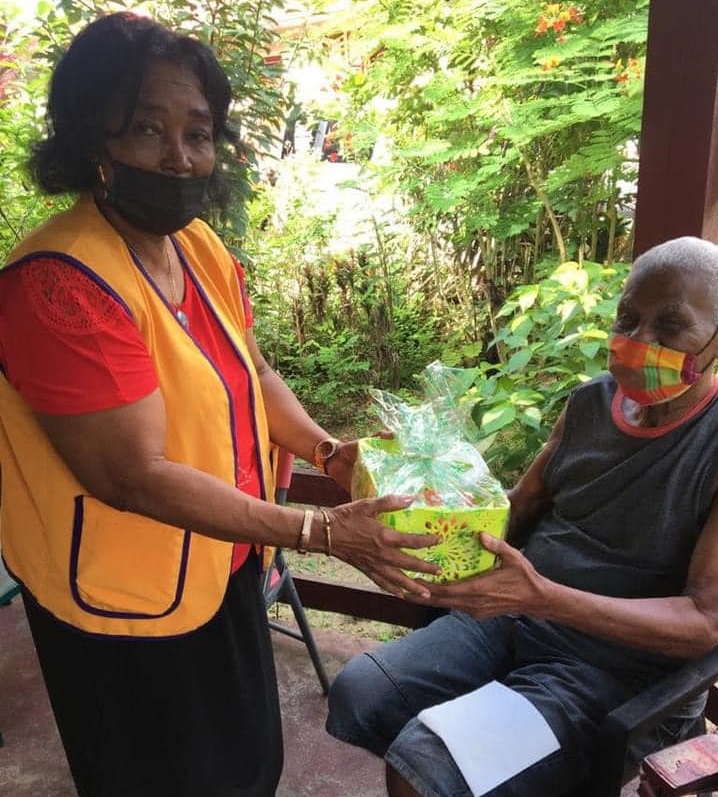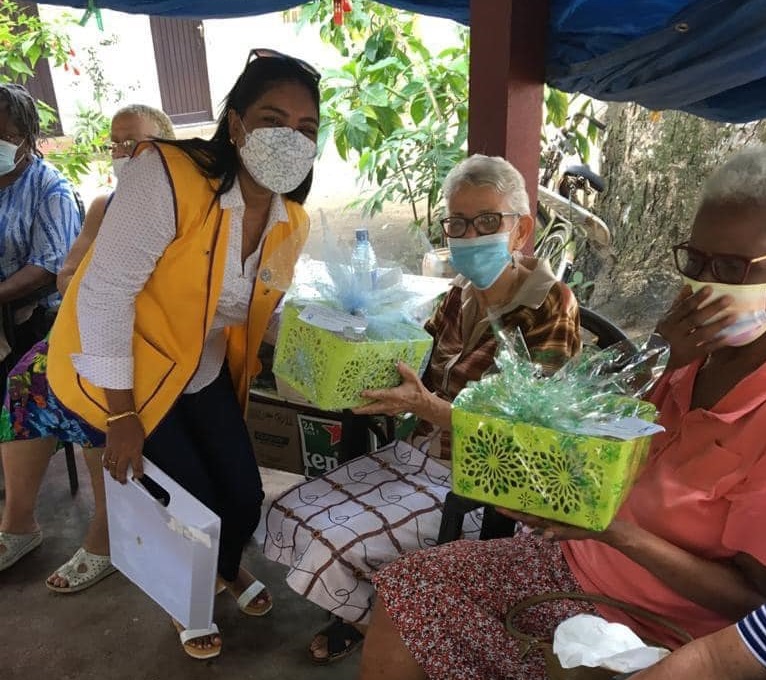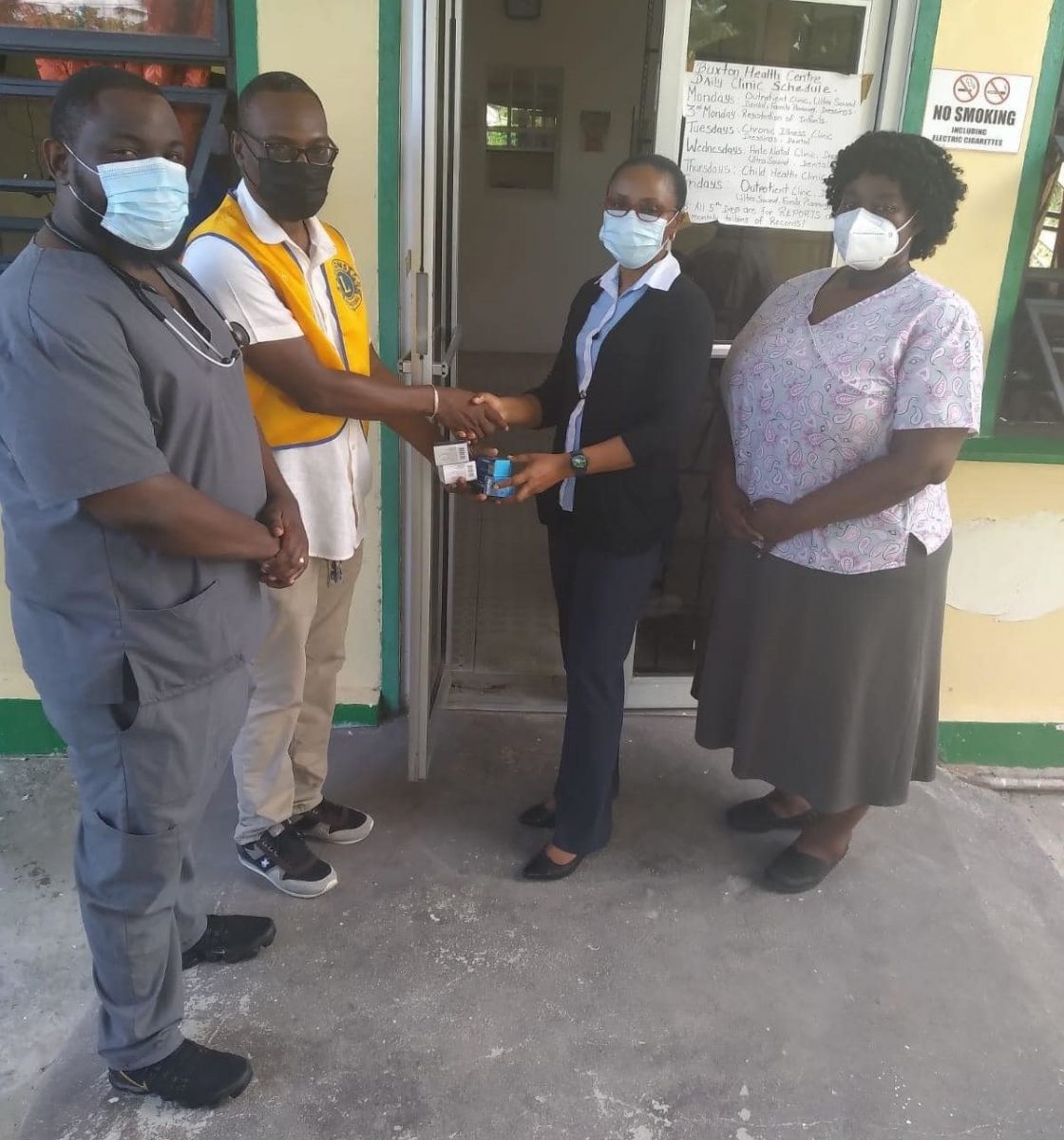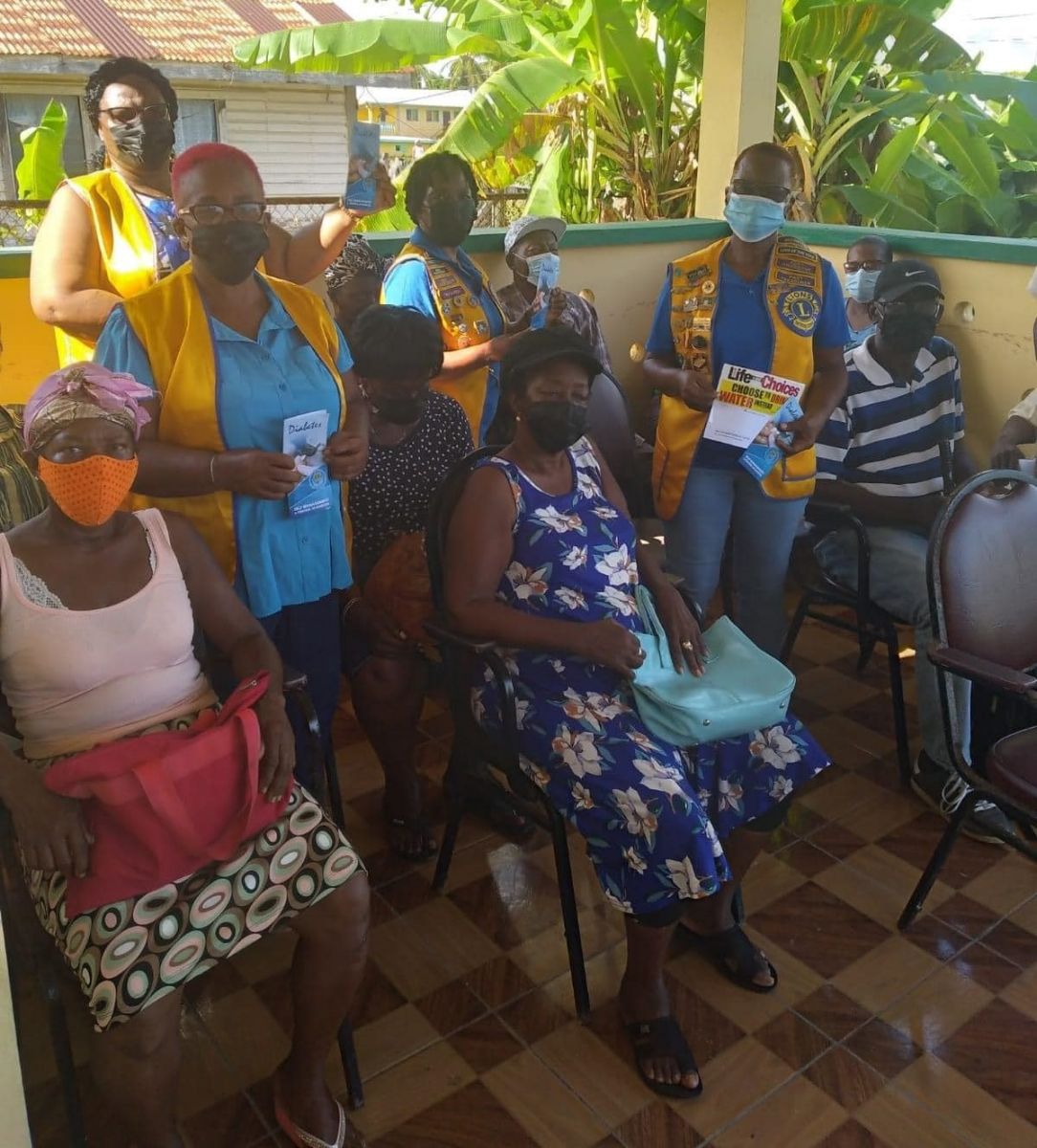 ---
On November 15th, 2021 Paramaribo Ready Lions club has pampered the elderly of the retirement home "Prinses Beatrix" with packages filled with essential products and fruit. This project was carried out in connection with "World Diabetes Day" on November 14th 2021.And to raise awareness about diabetes, the president and the committee members also handed out some flyers about "Diabetes".#GiveFromTheHeart #diabetesawarenessmonth #district60a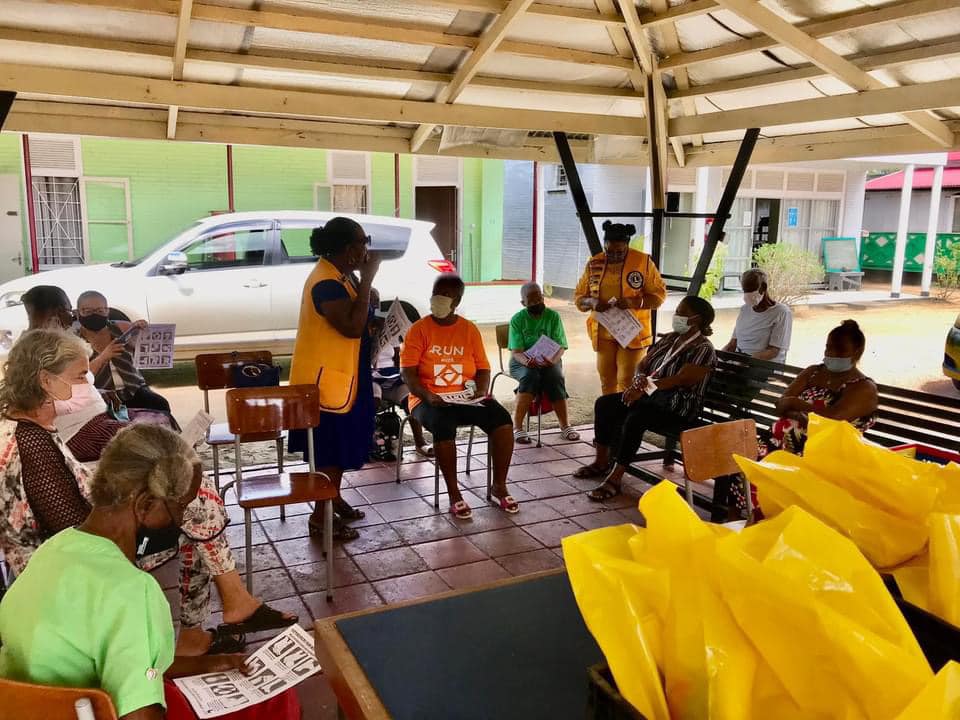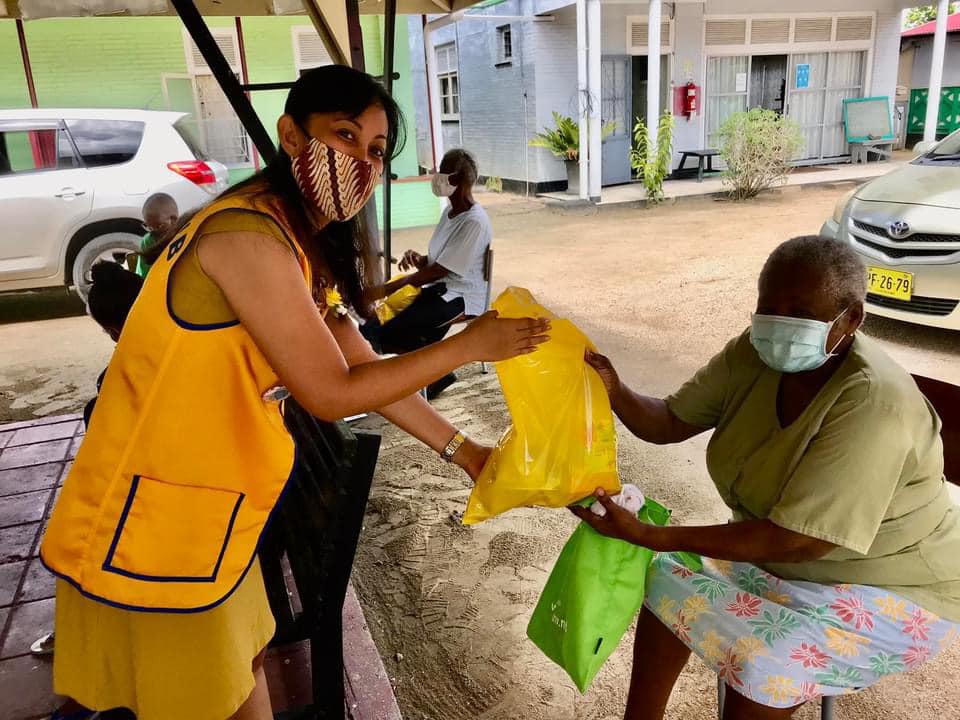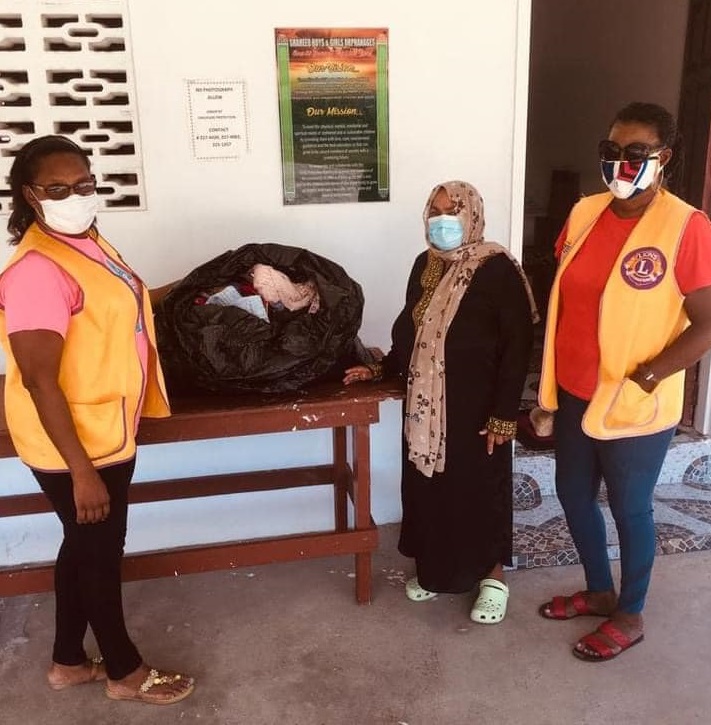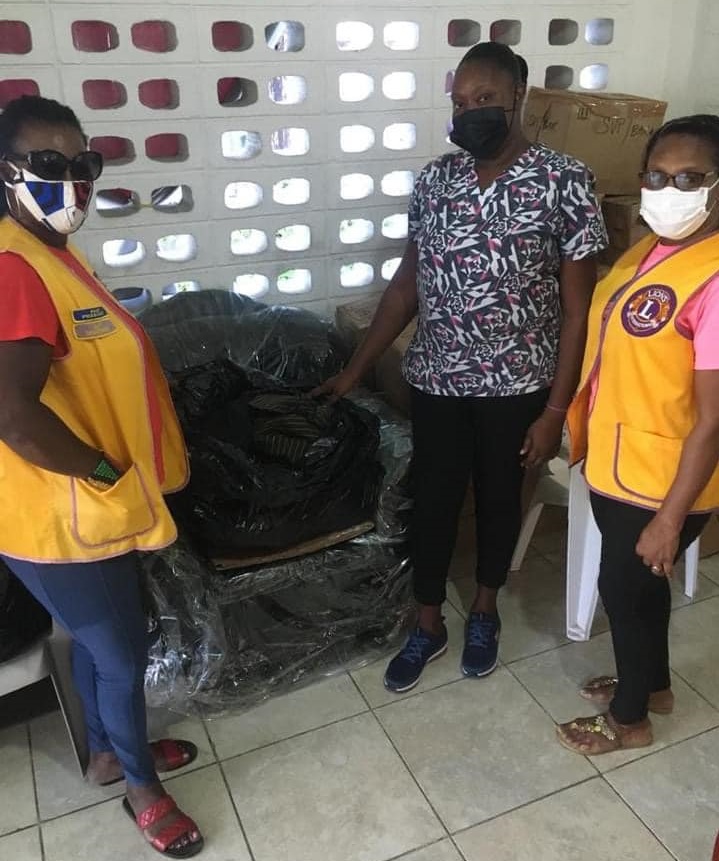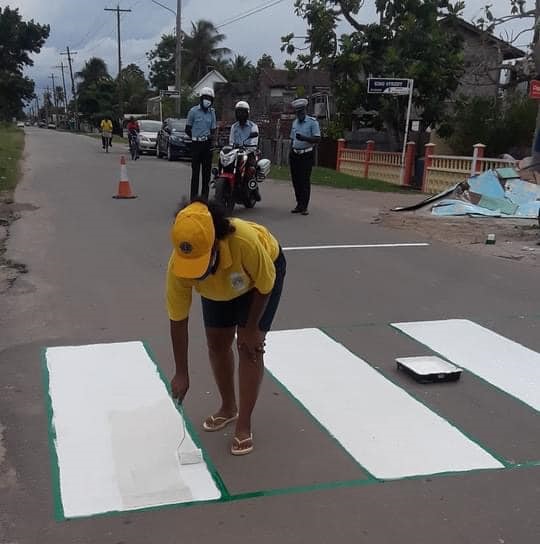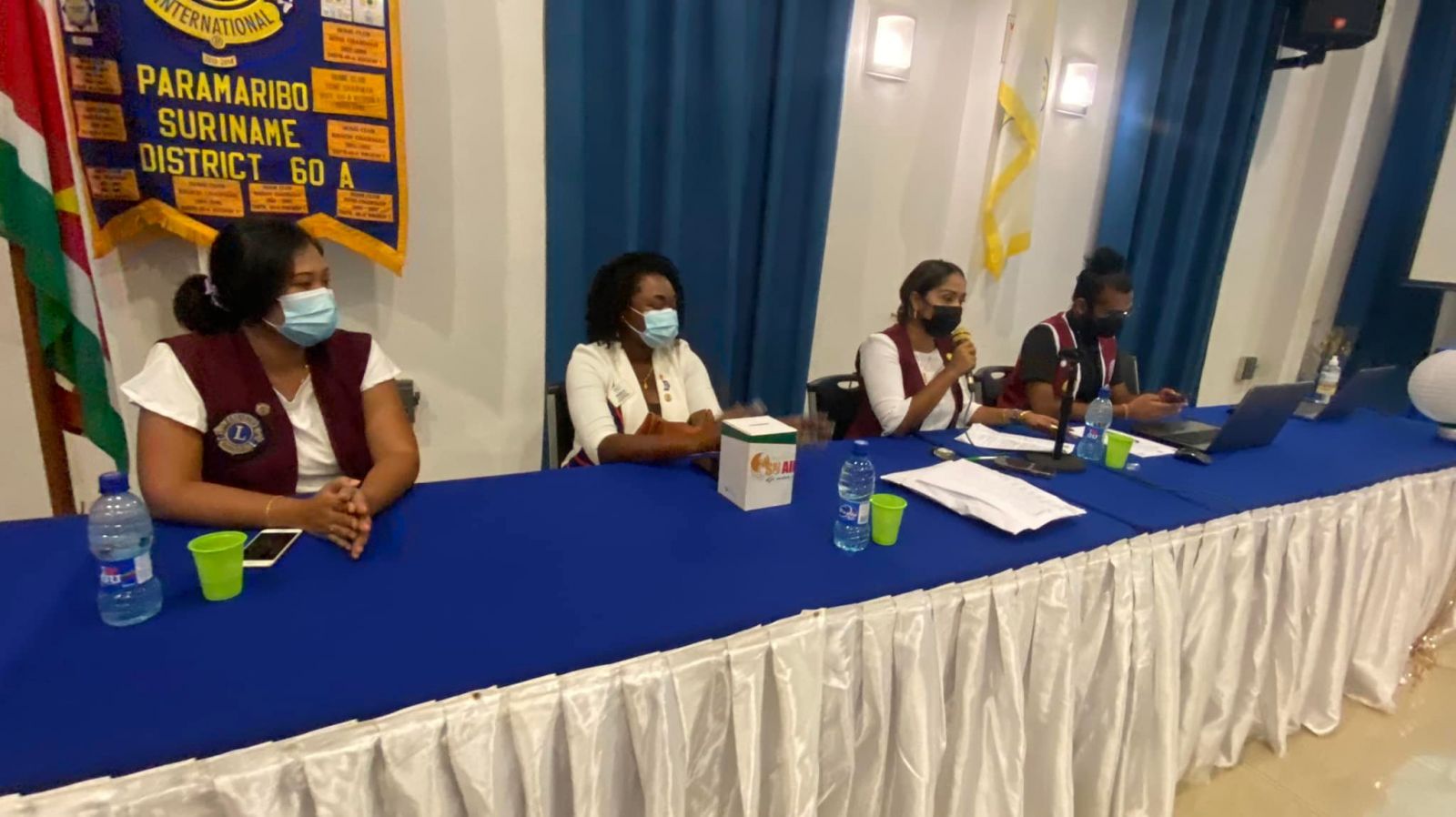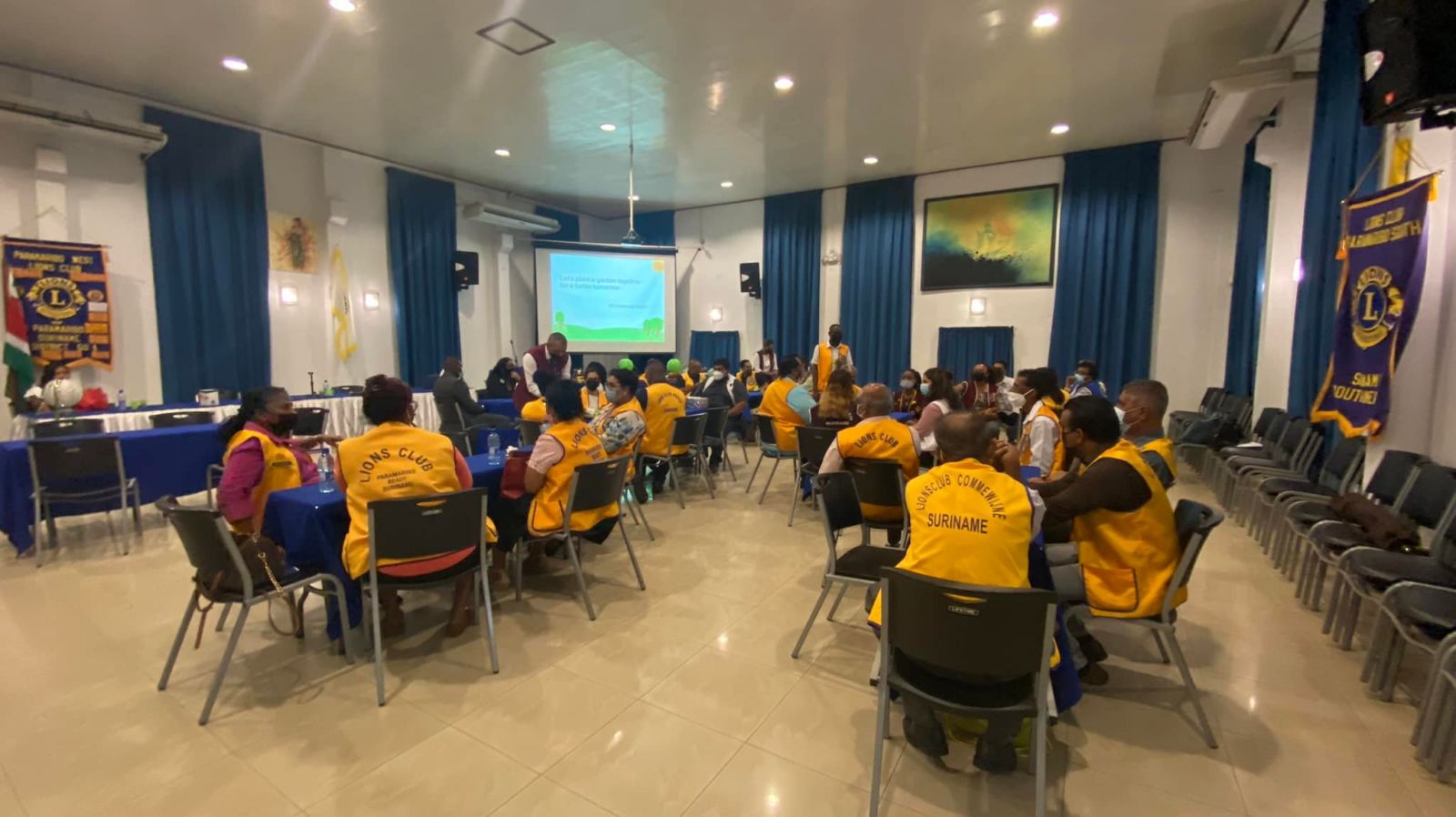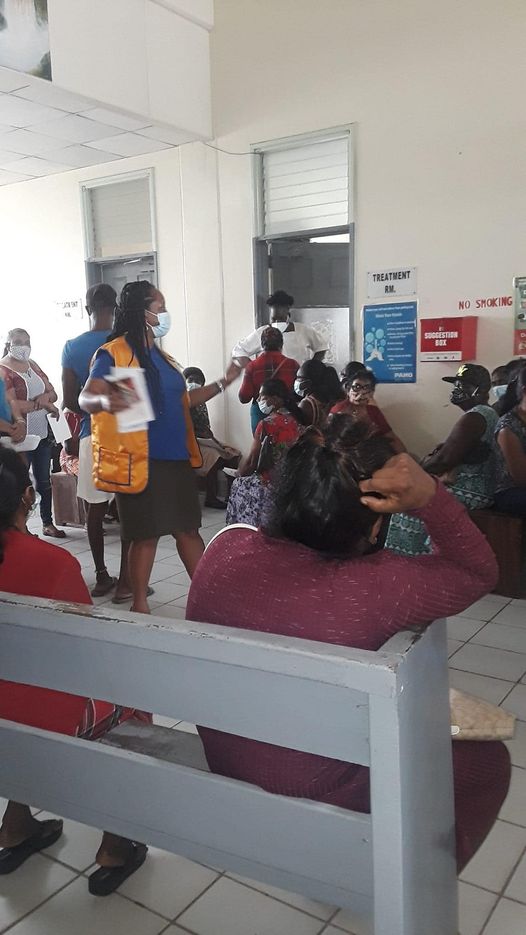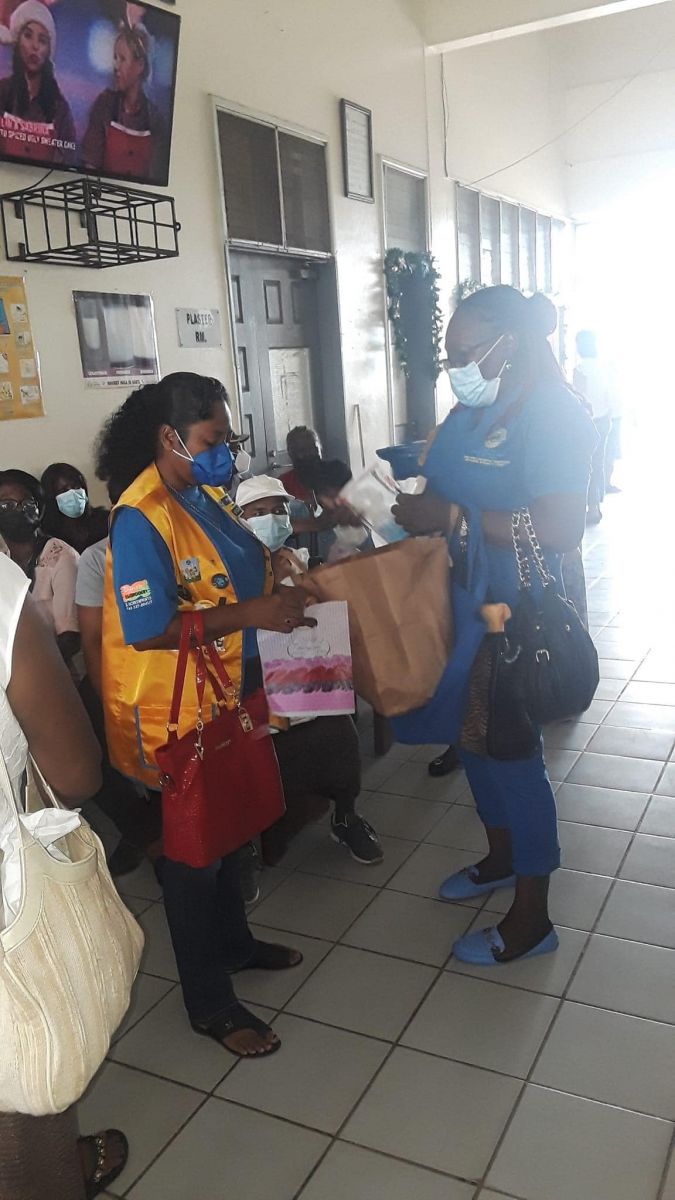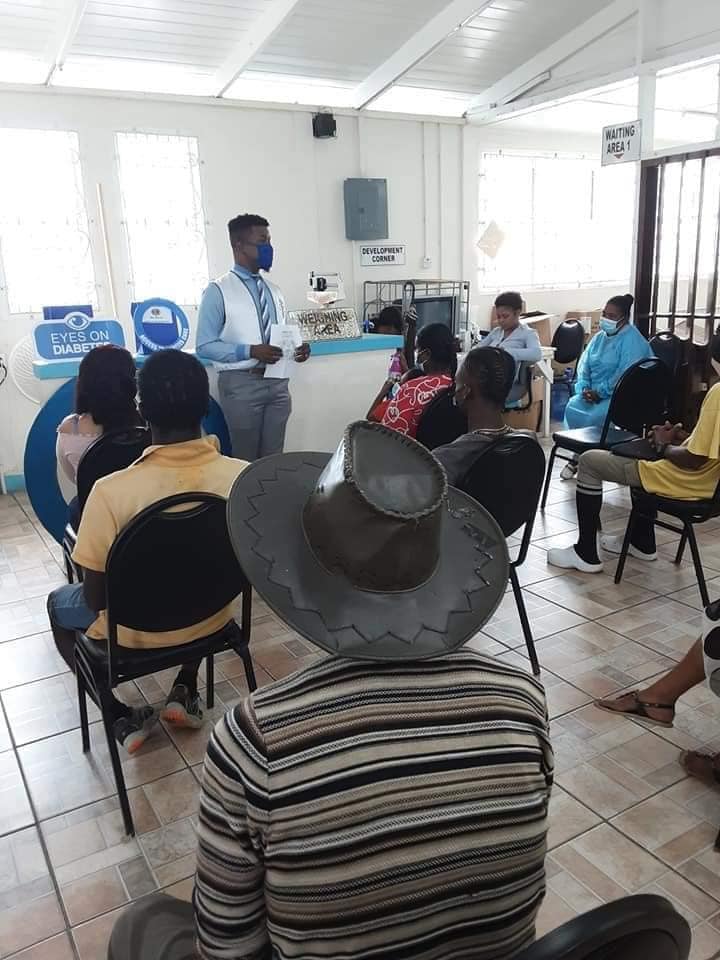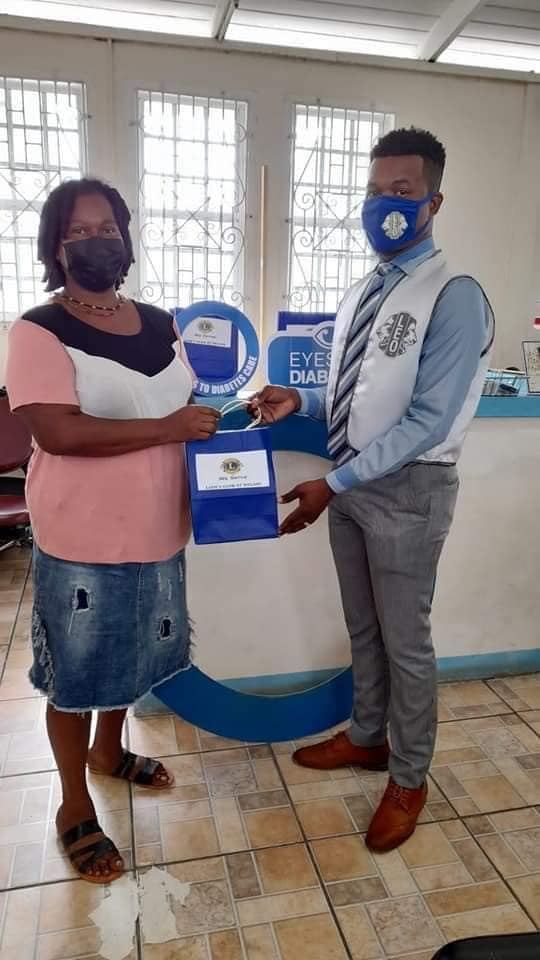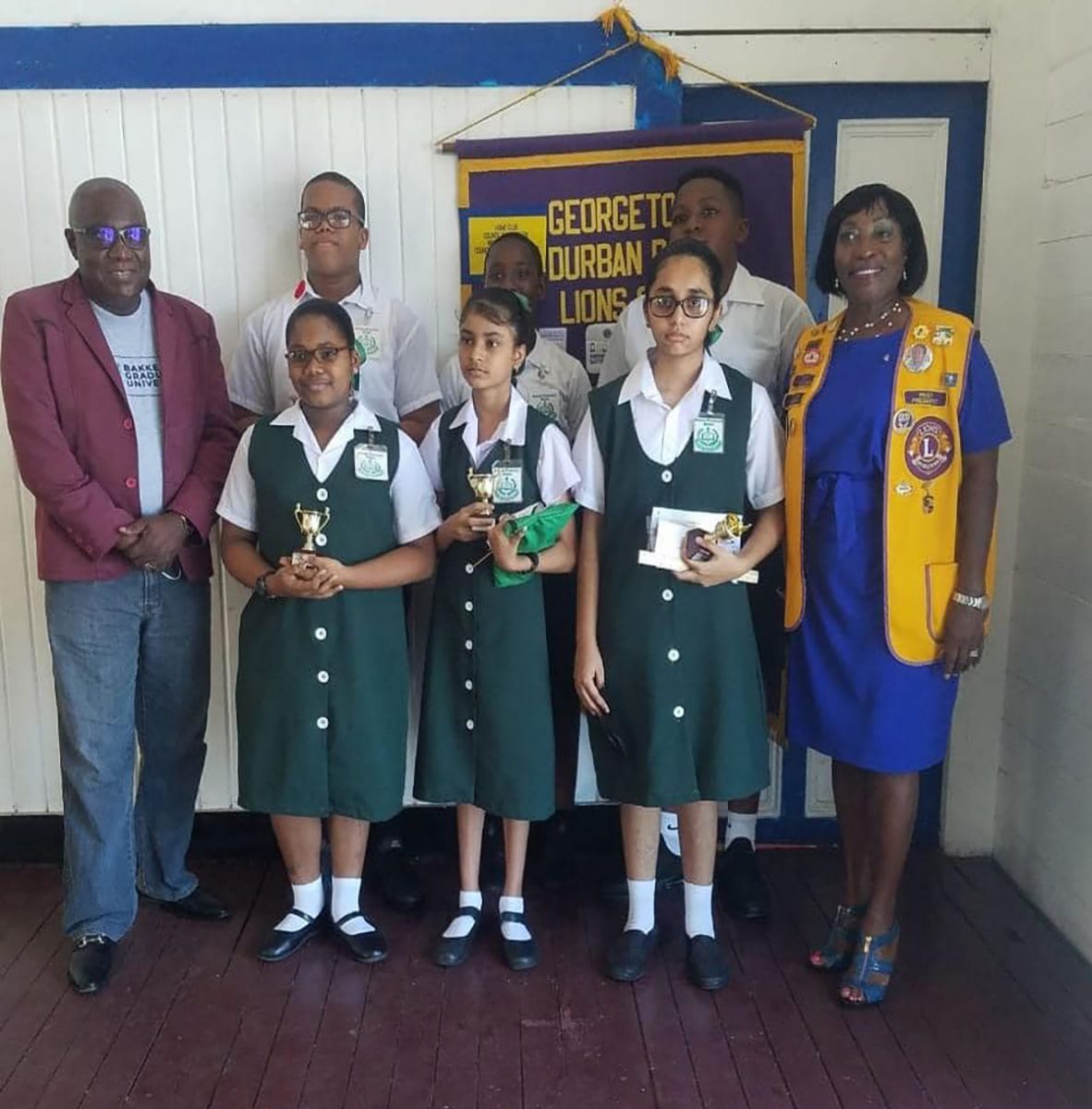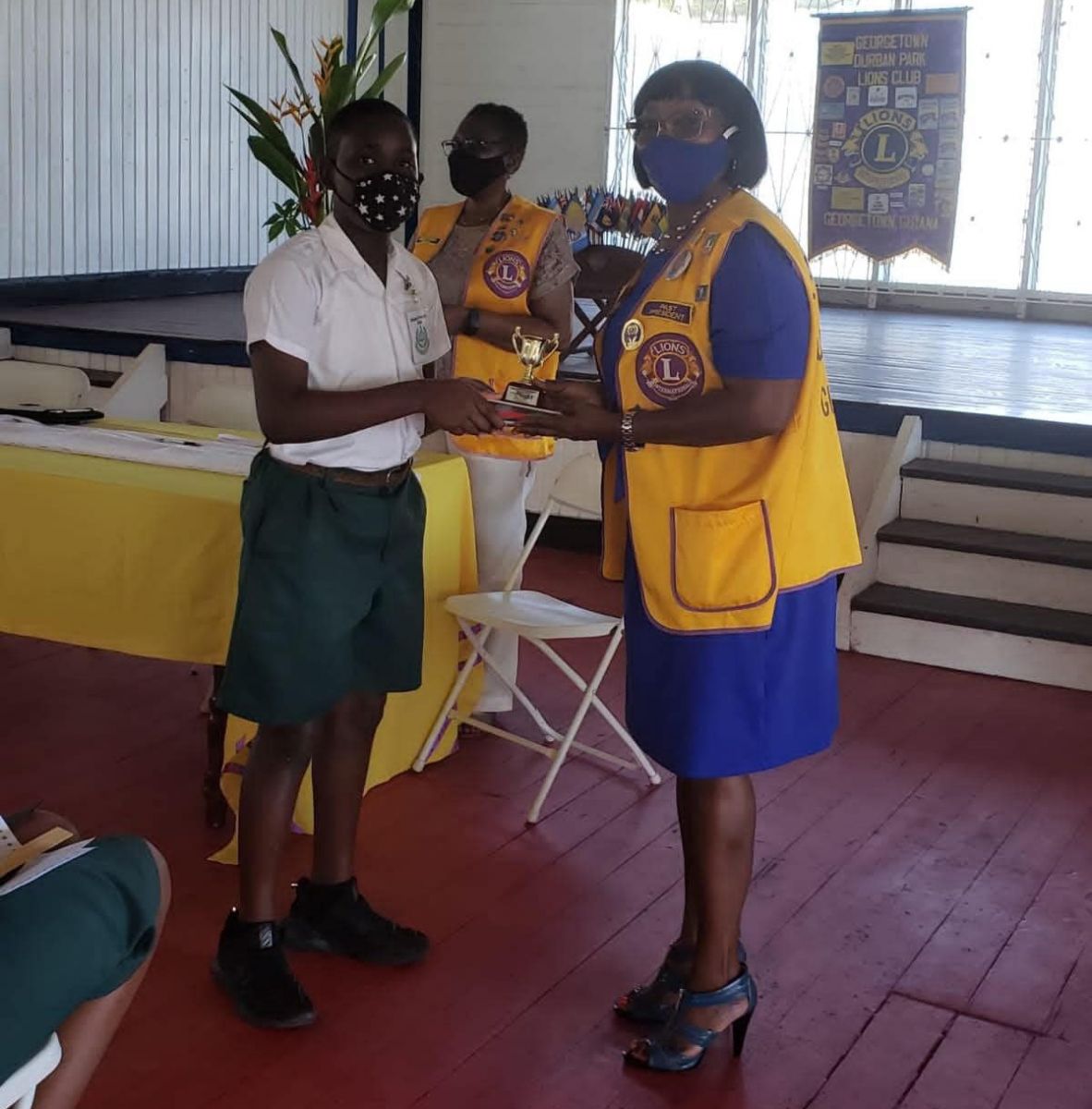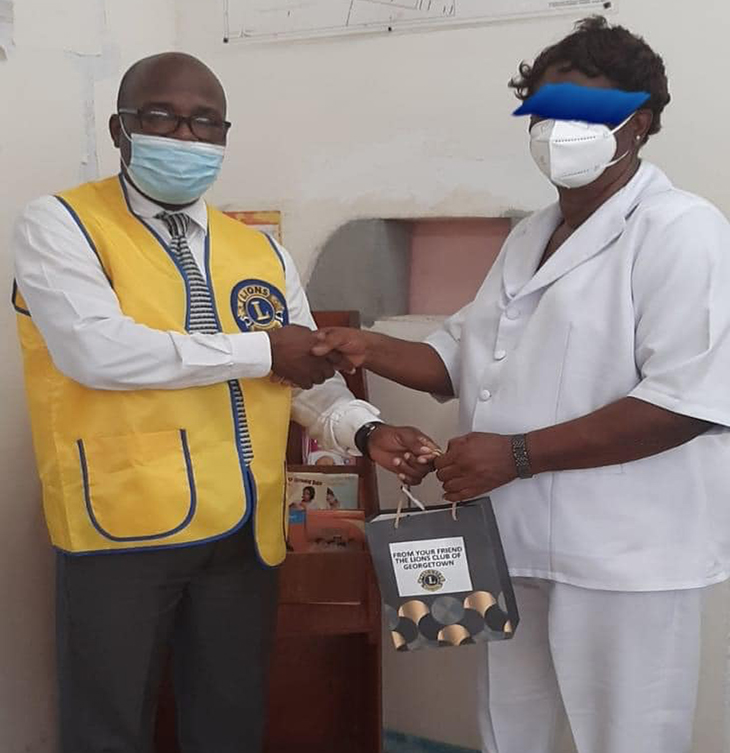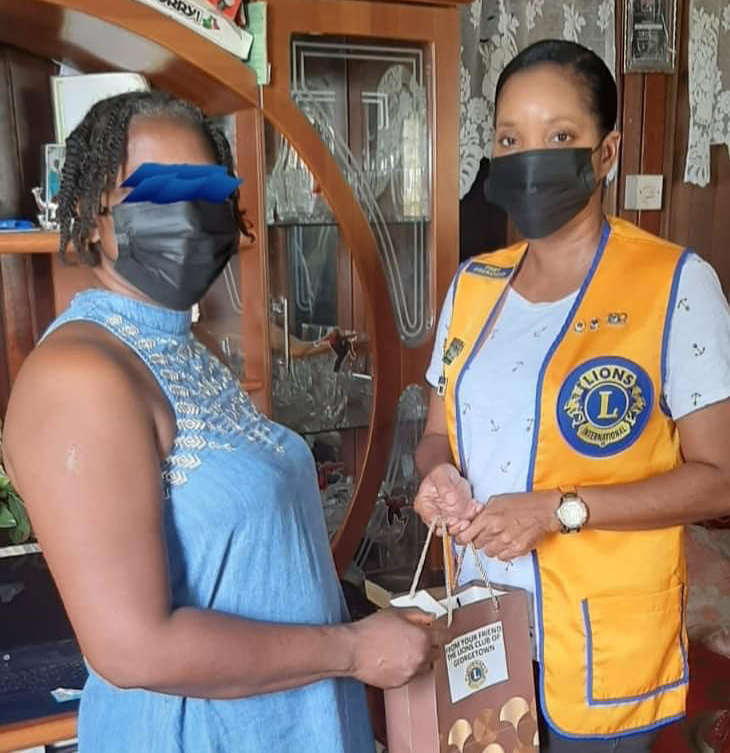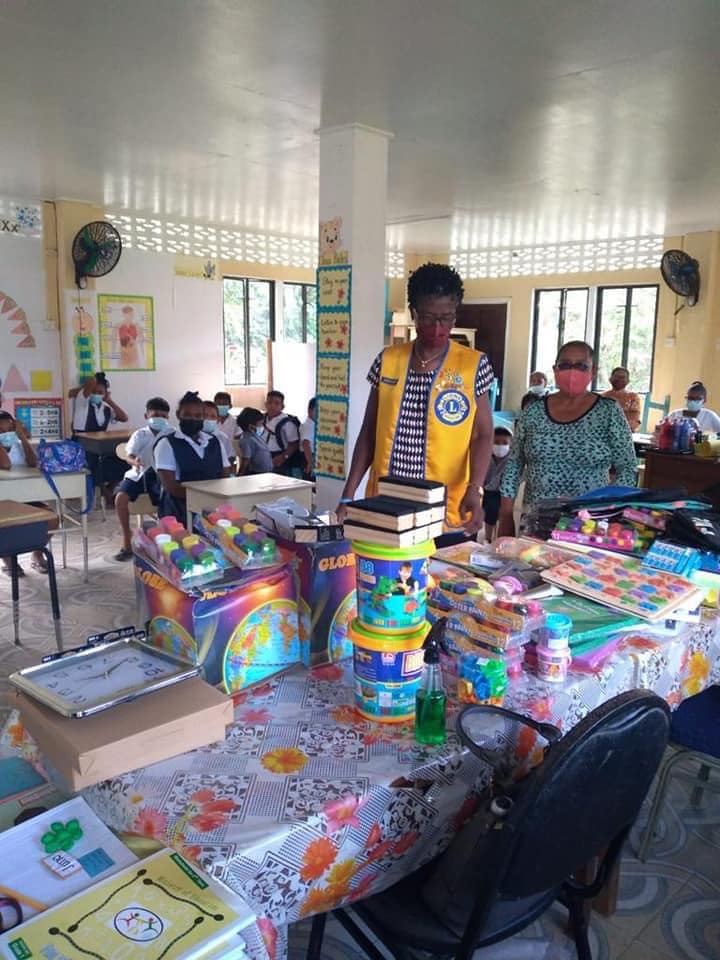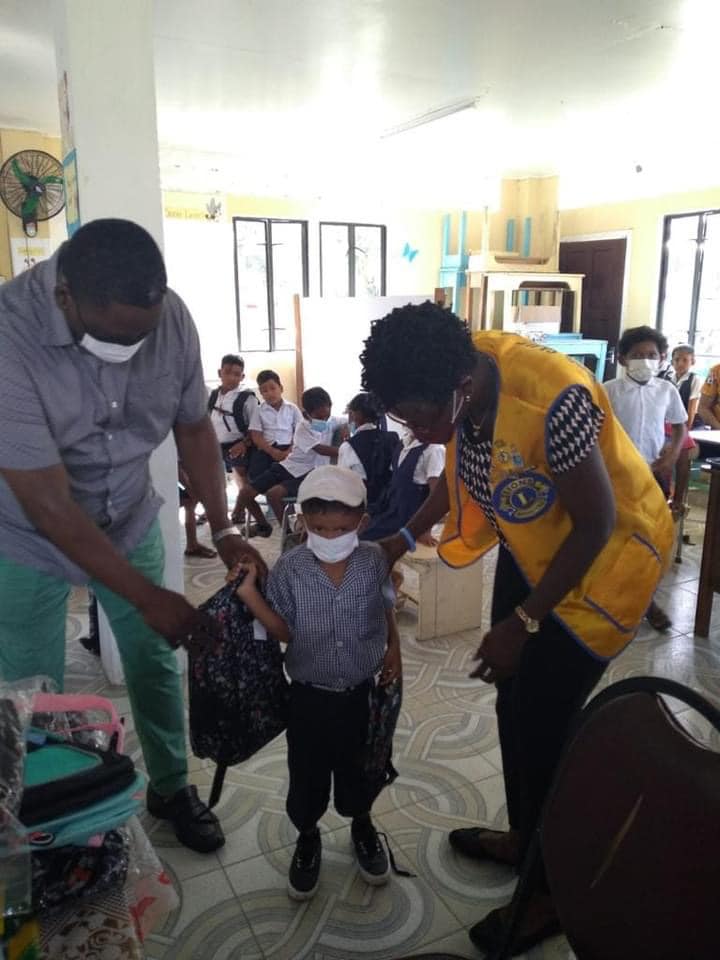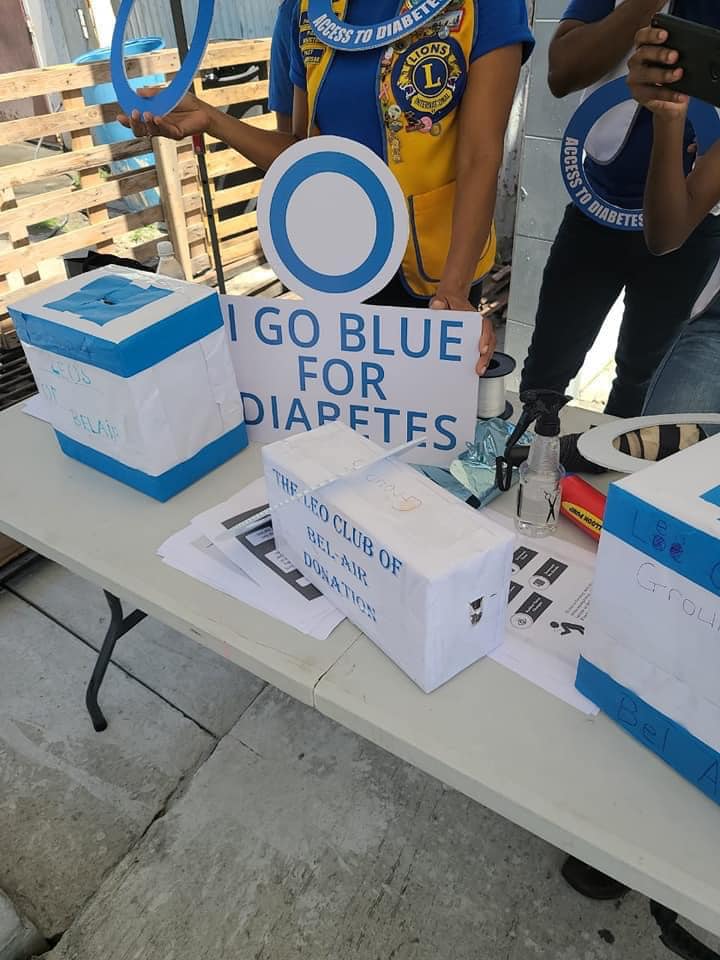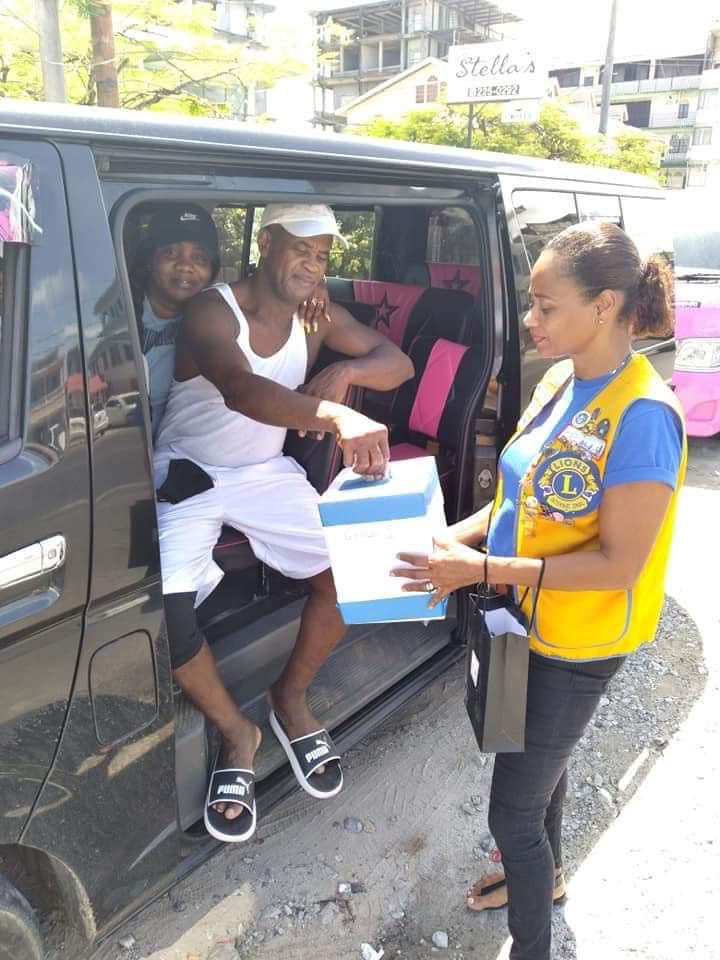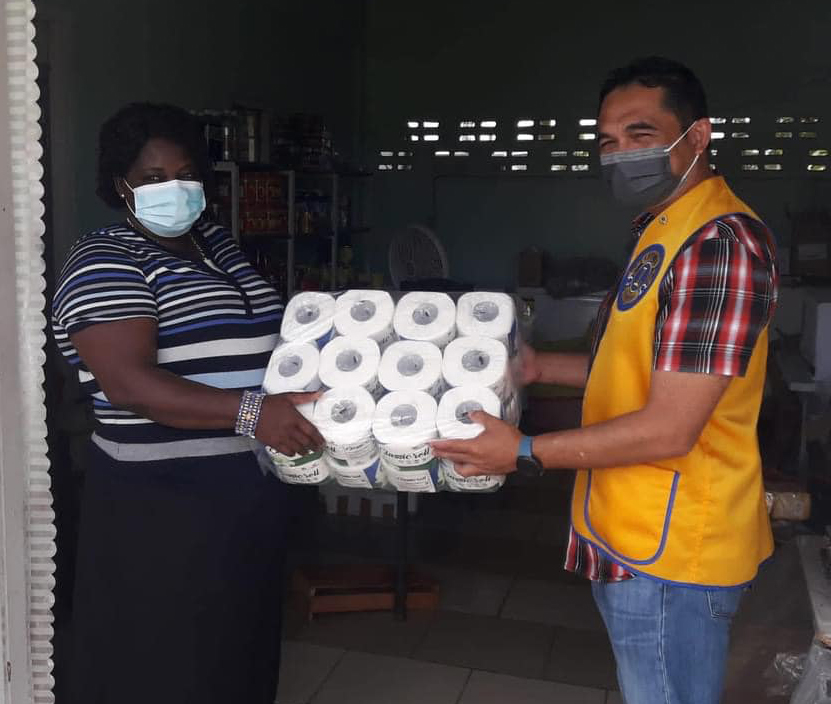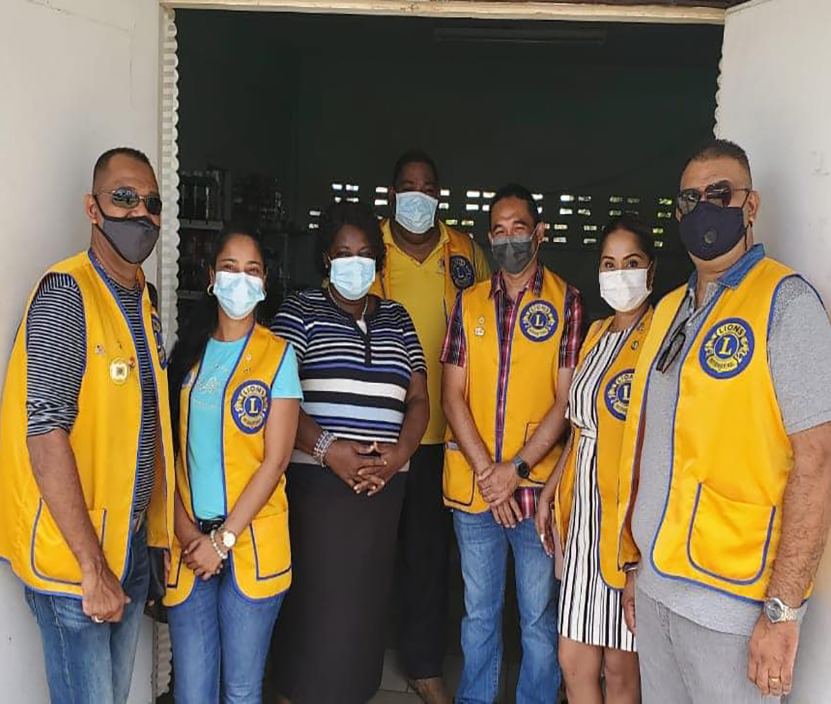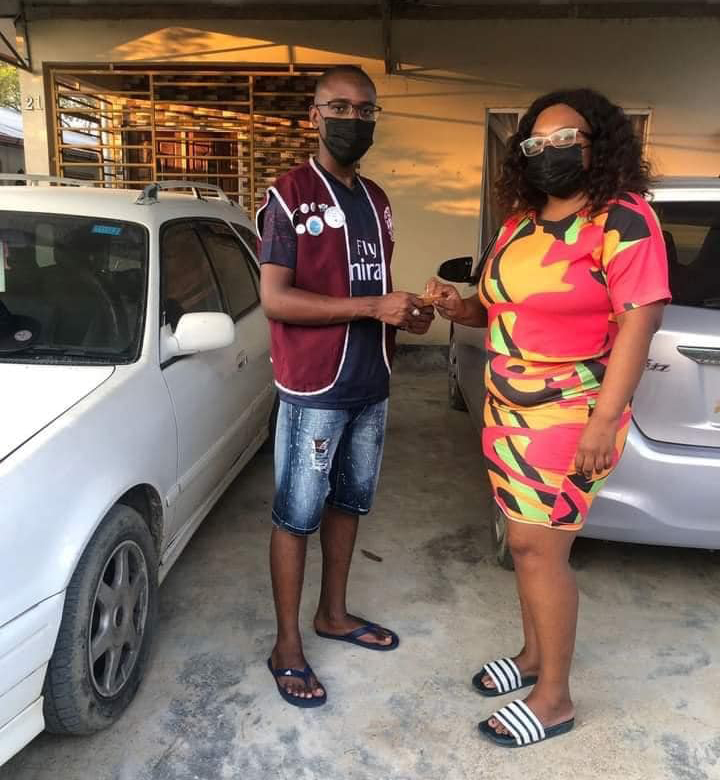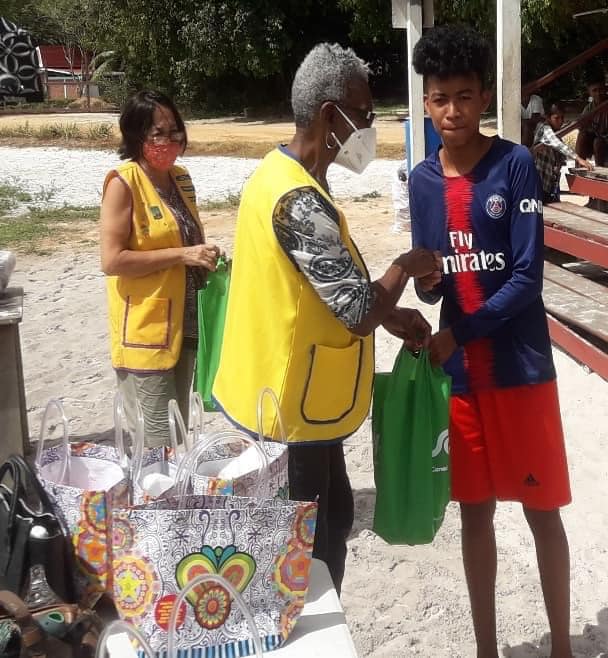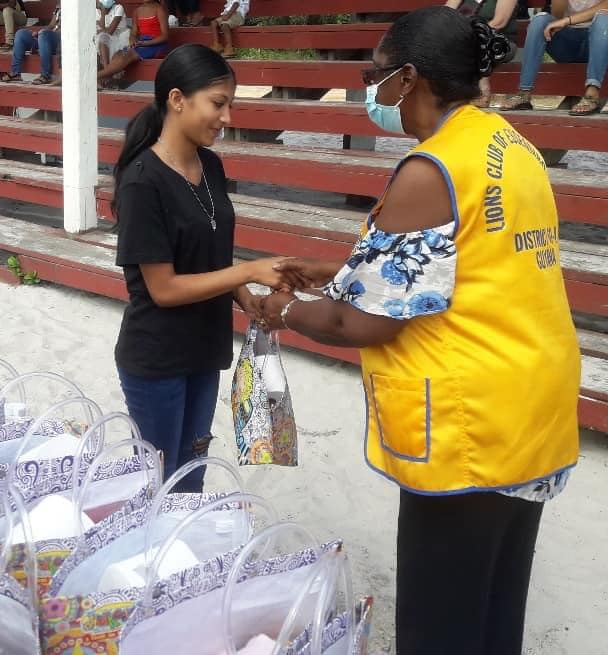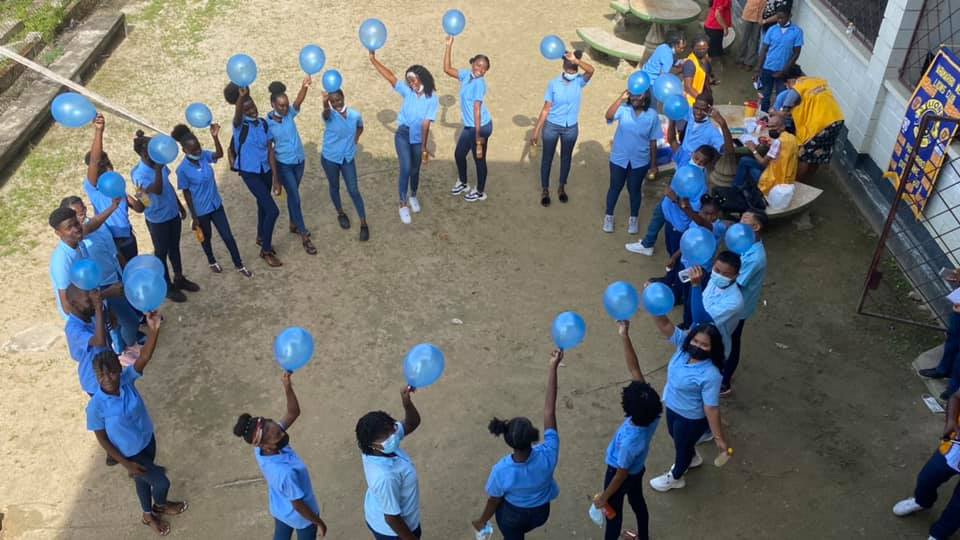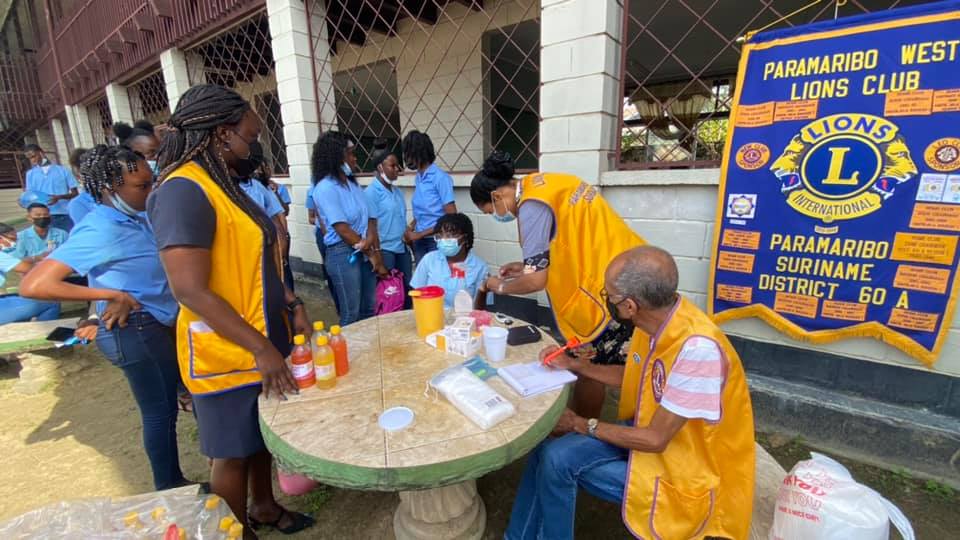 ---
Thanks to Lions Club Paramaribo East and their sponsors , the children from Childrens Home "Arya Dewaker" can finally enjoy again in the playground. Due to the weather, the members as well as the District Governor Lion Jerry Hoffman spent 2 days painting the equipment. The official handover of the renovated playground was on monday 8 november 2021.#givefromtheheart #district60a #kindnessinservice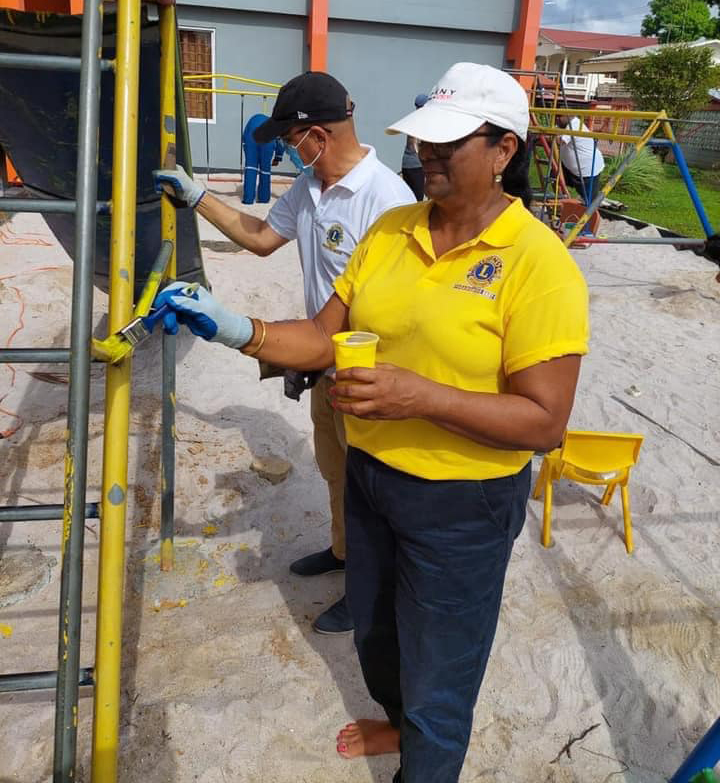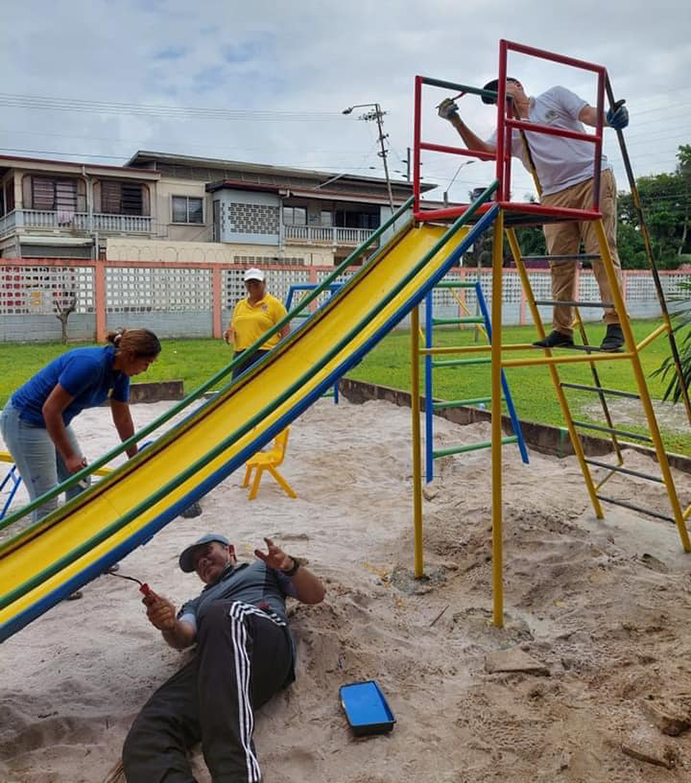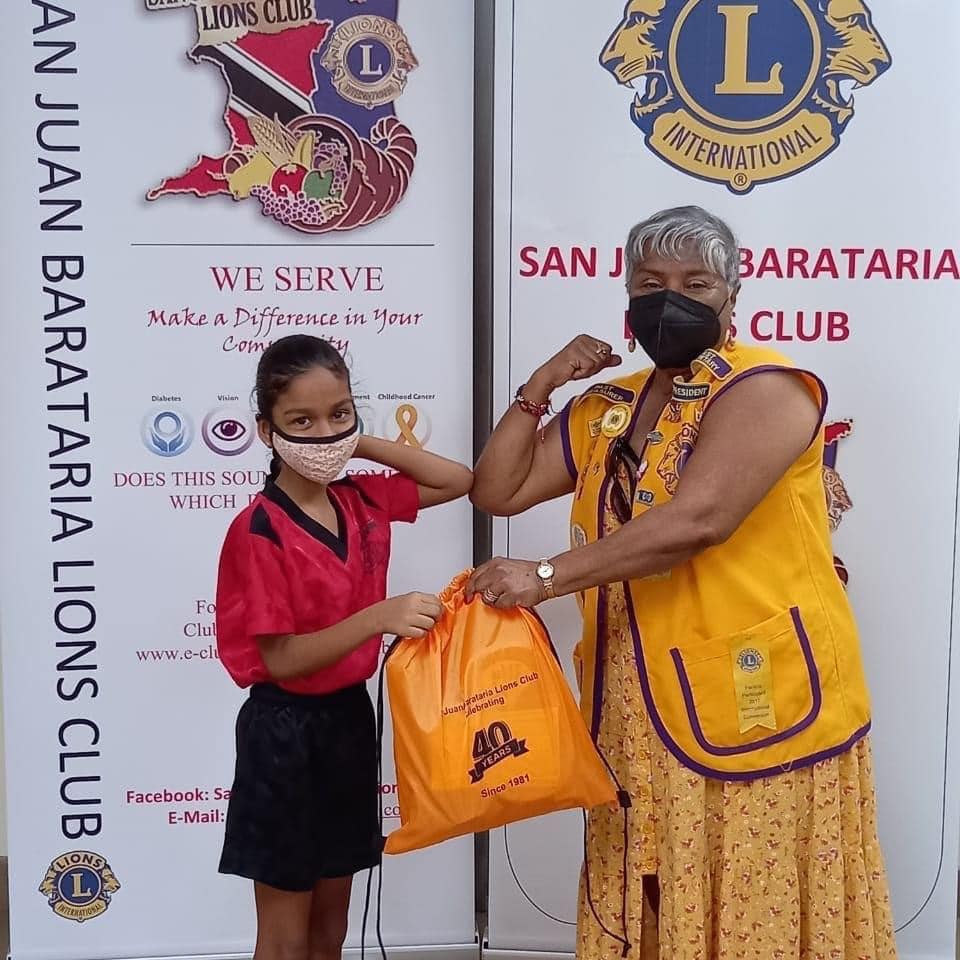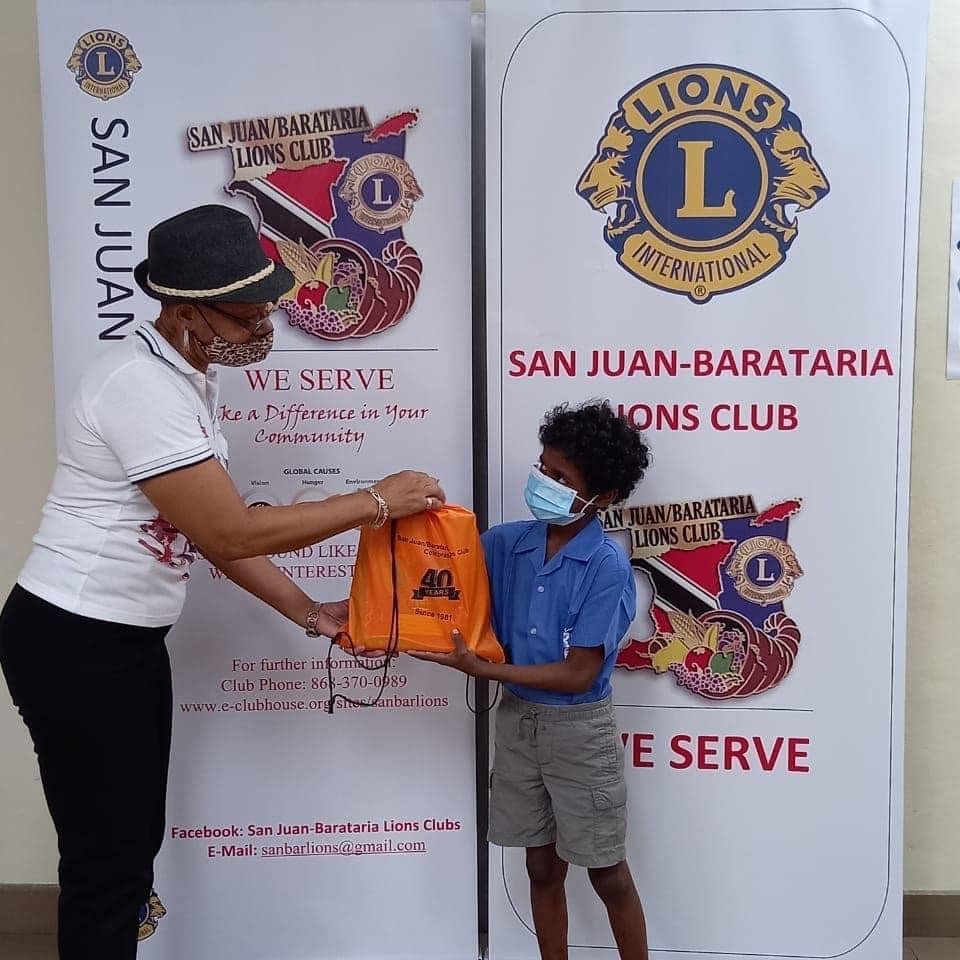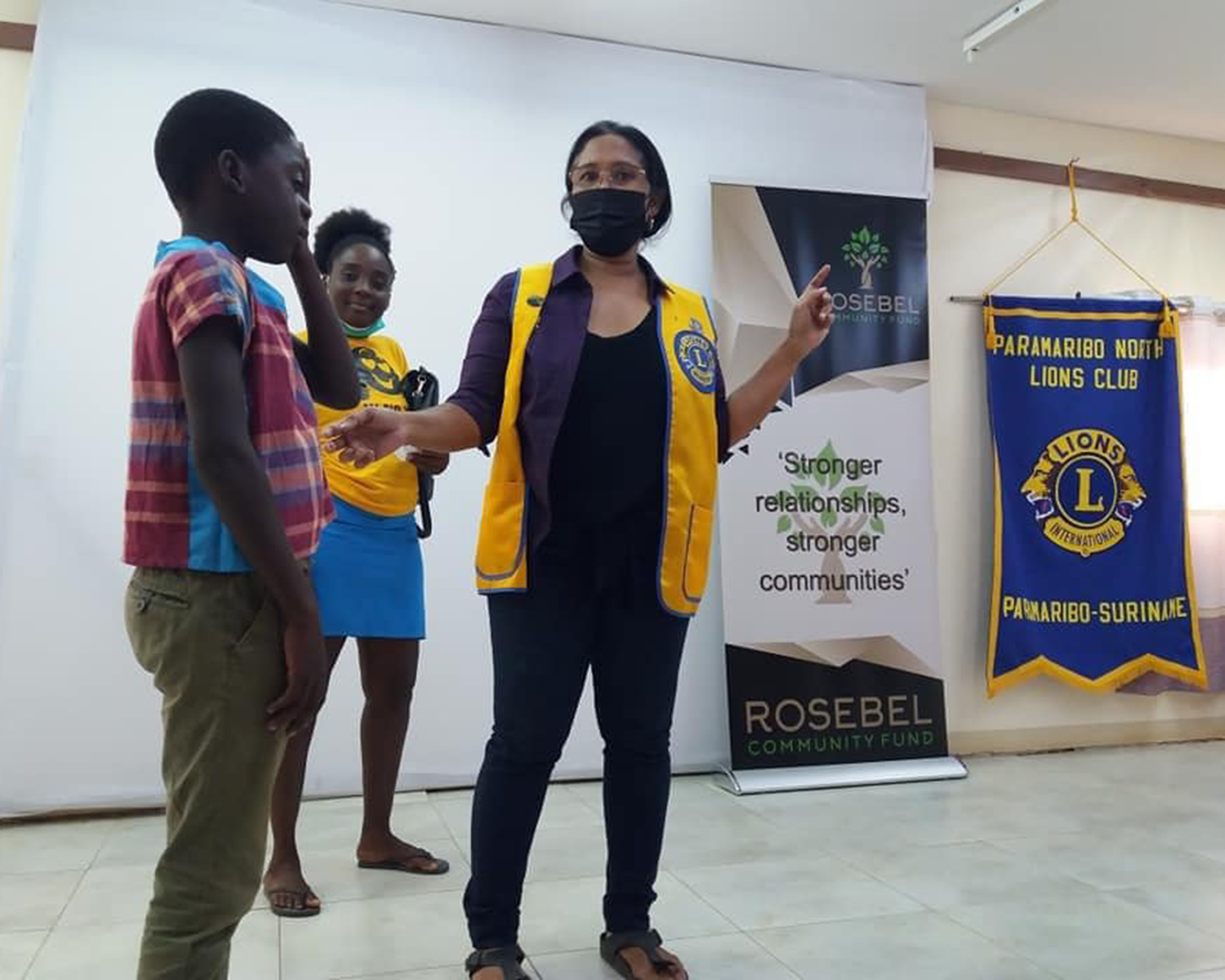 ---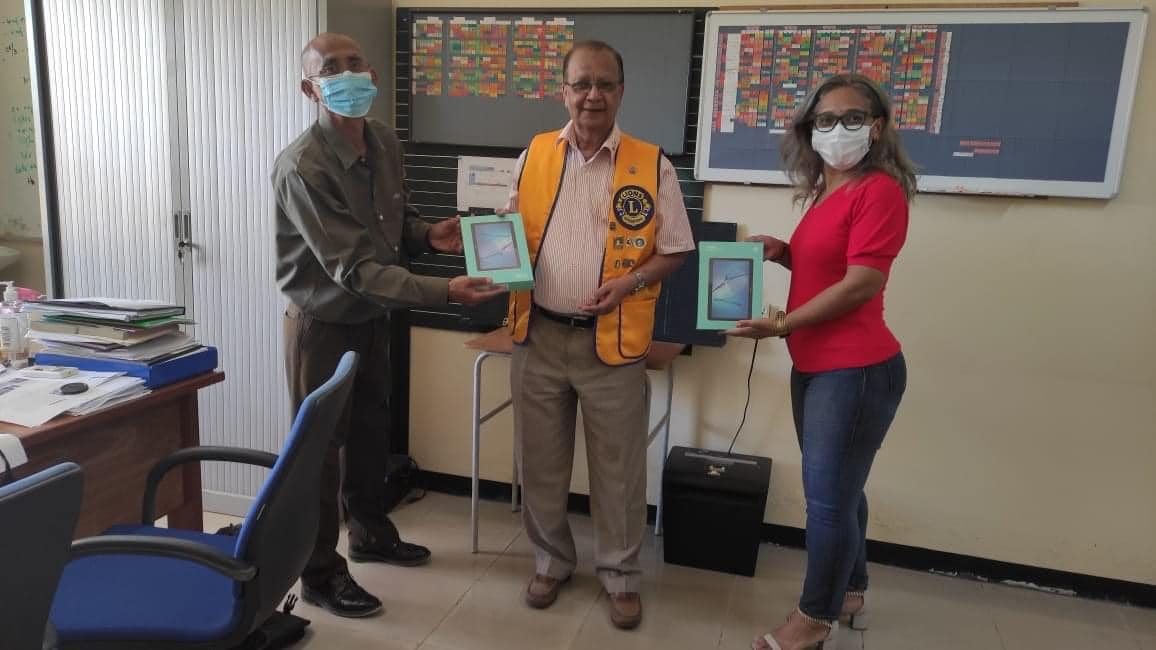 ---
Lions Club of Georgetown Stabroek distributed food hampers to 42 families of Friendship, Buxton, Lusignan and Annandale communities. This project has served 234 persons #givefromtheheart #district60a #kindnessinservice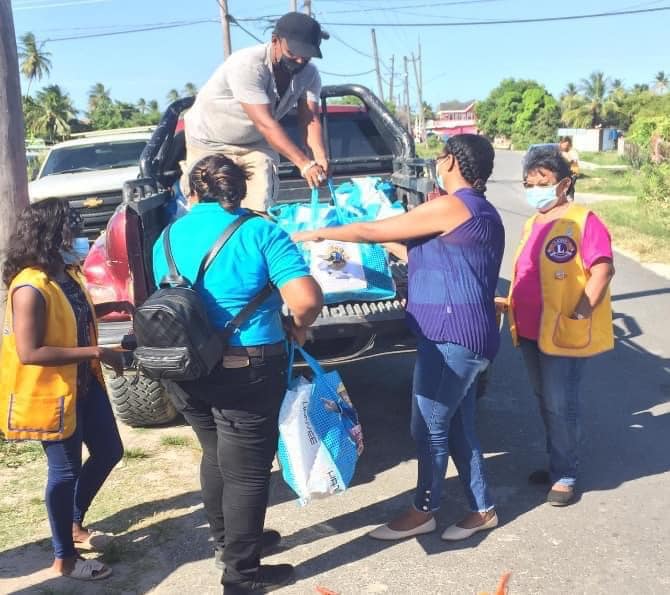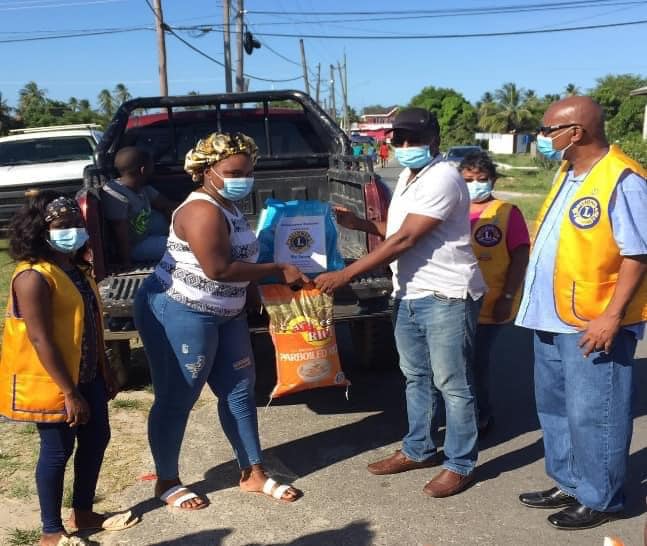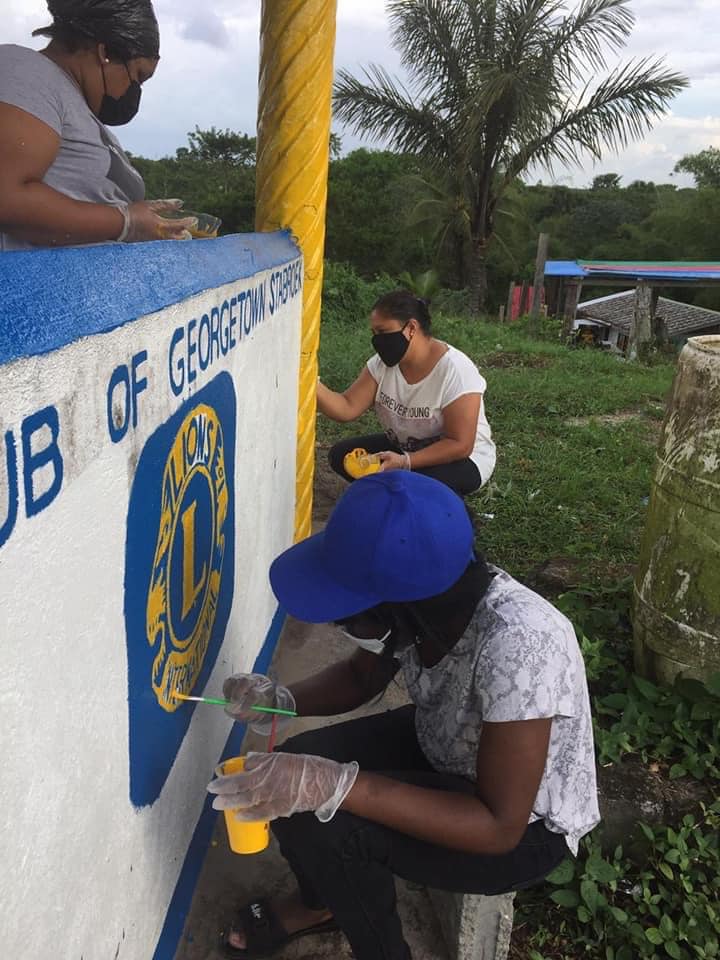 ---
In observance of Diabetes Awareness month, the Lions Club of Georgetown Stabroek donated a blood glucose meter and other supplies to a child affected by diabetes.#diabetesawarenessmonth #givefromtheheart #district60a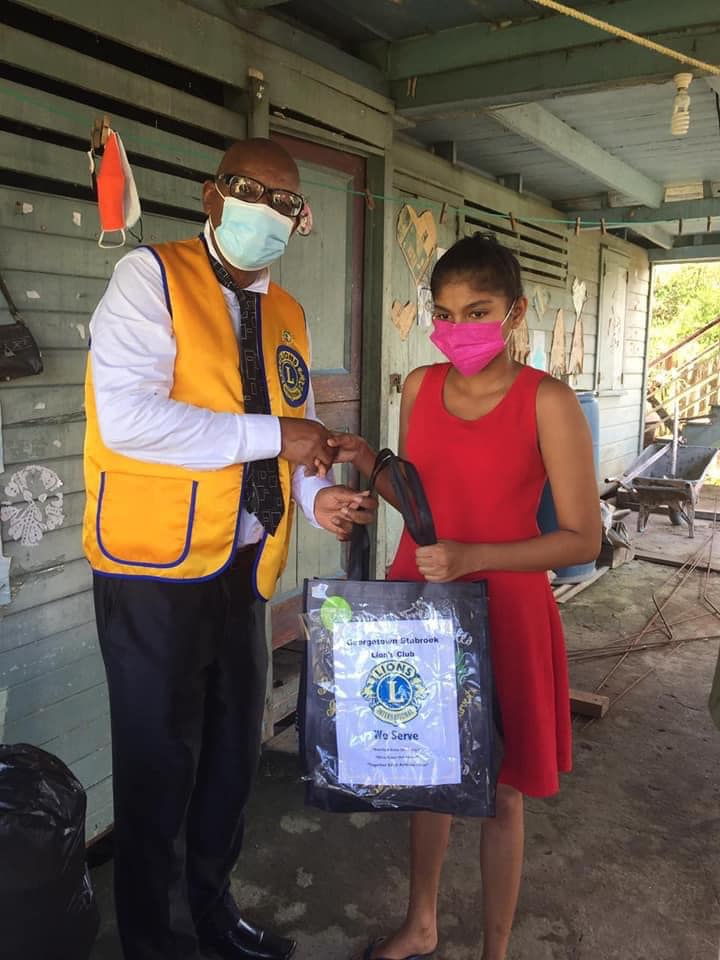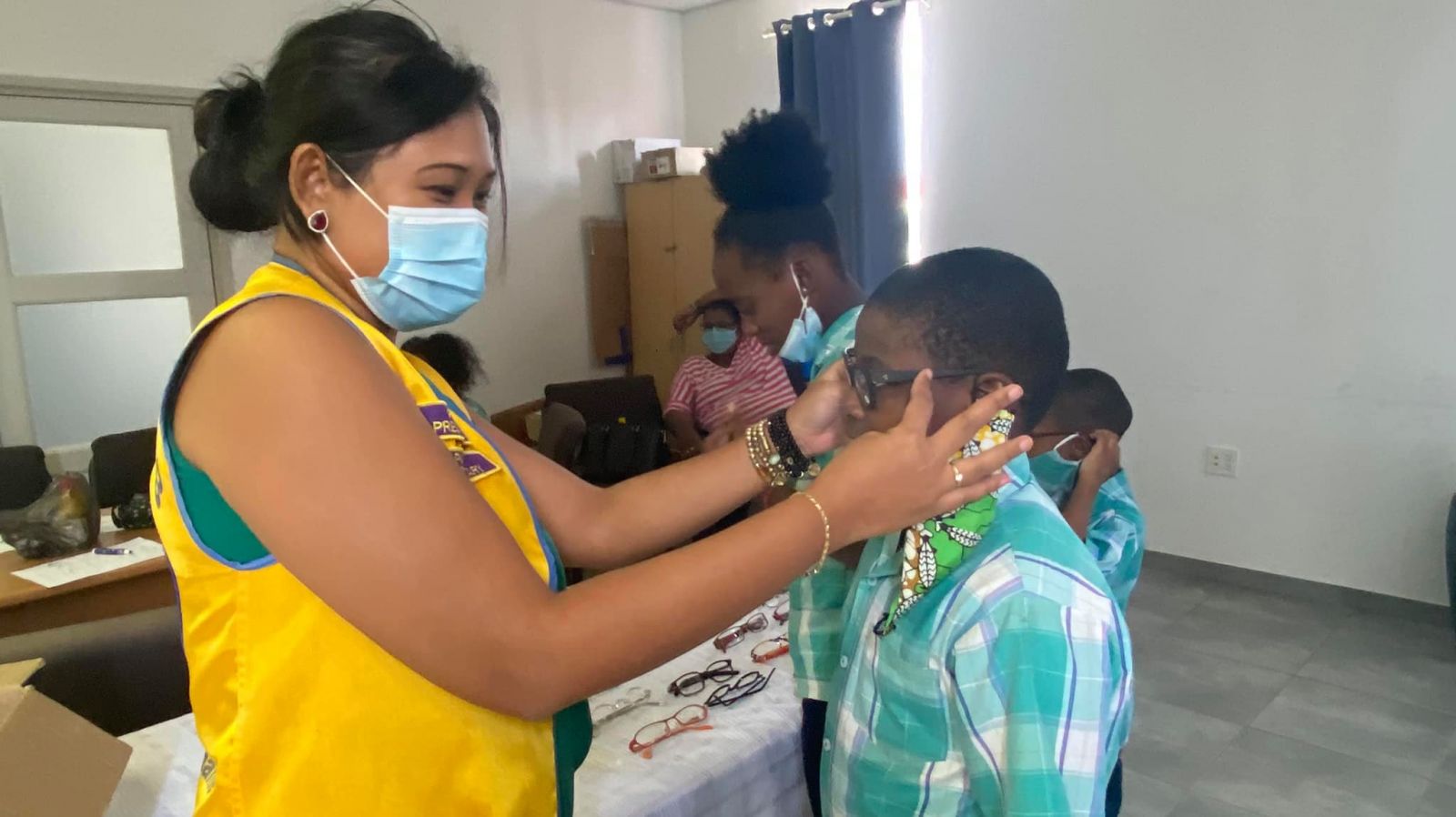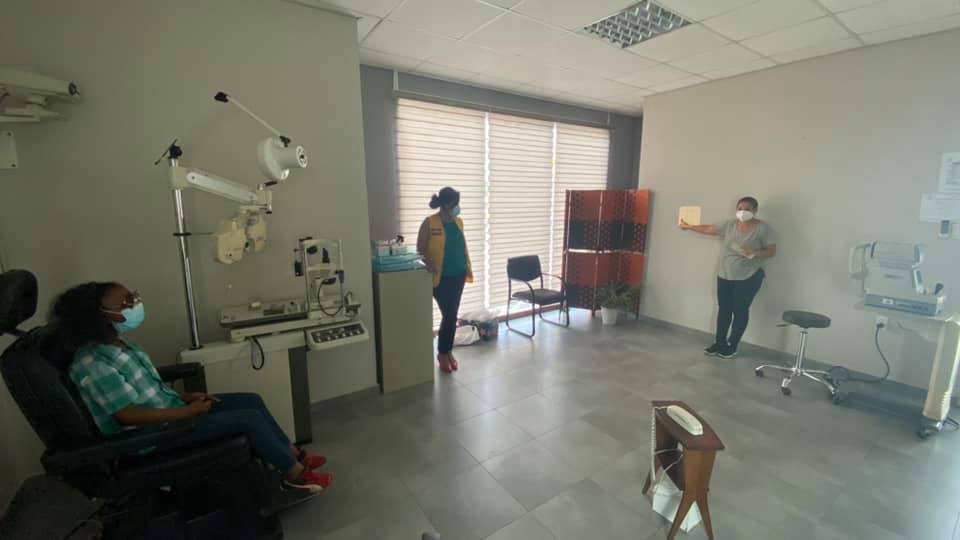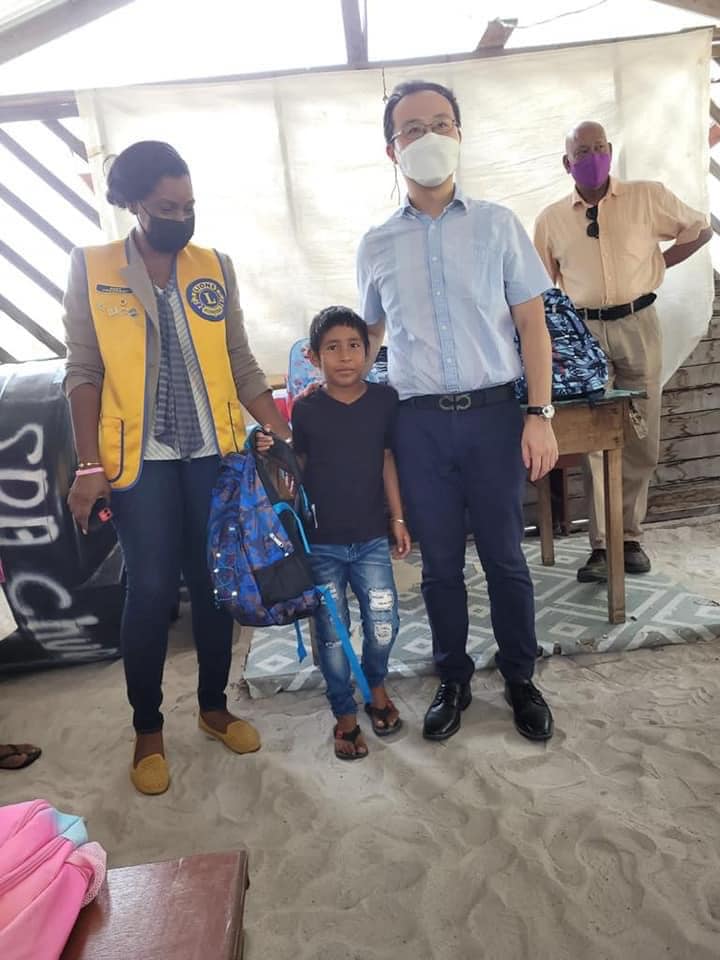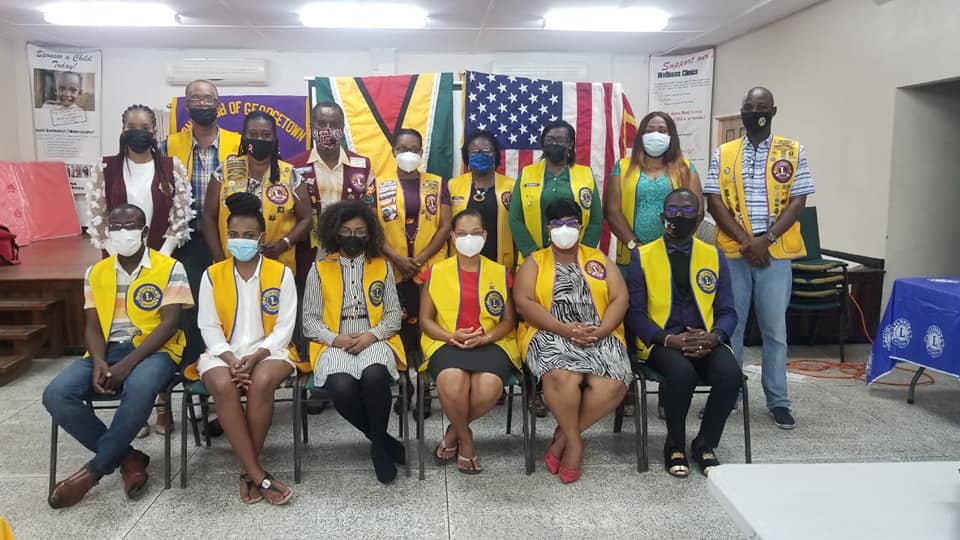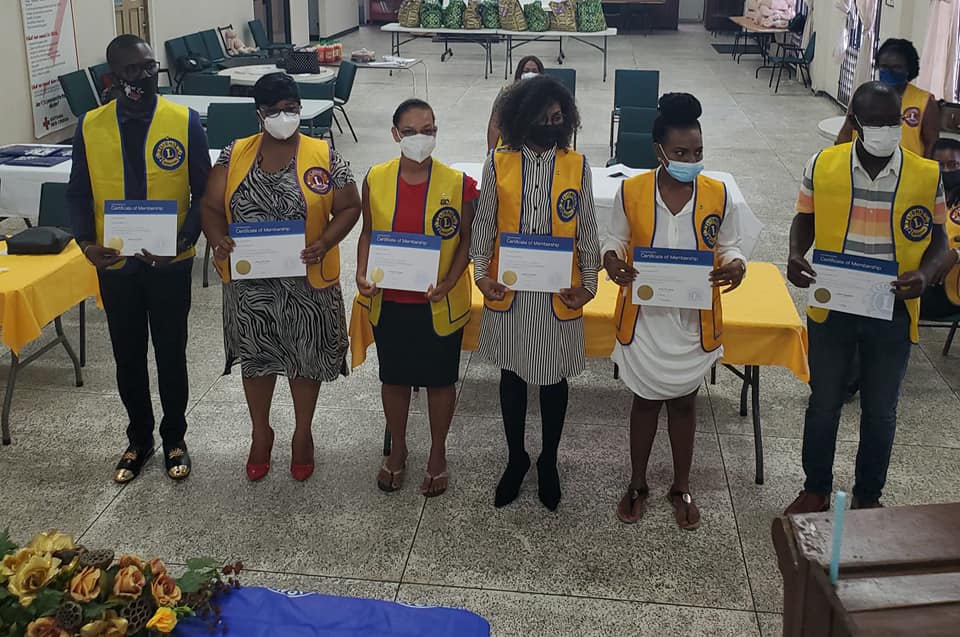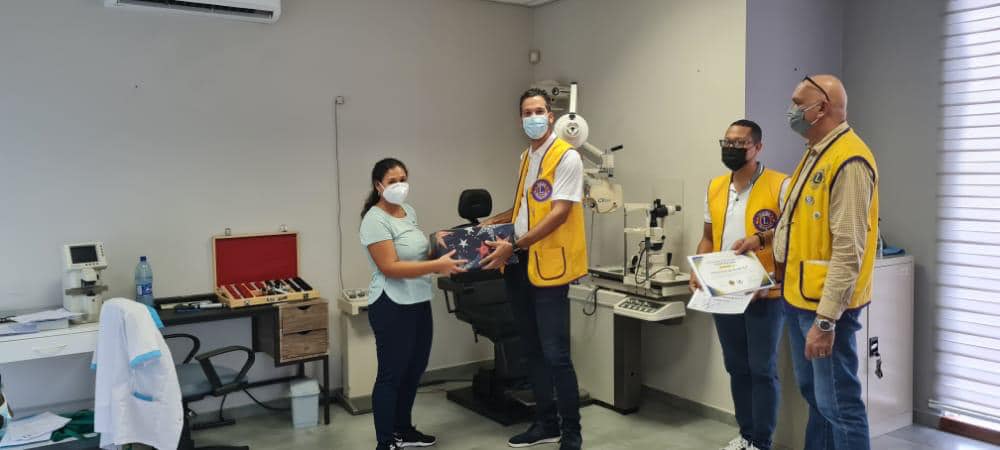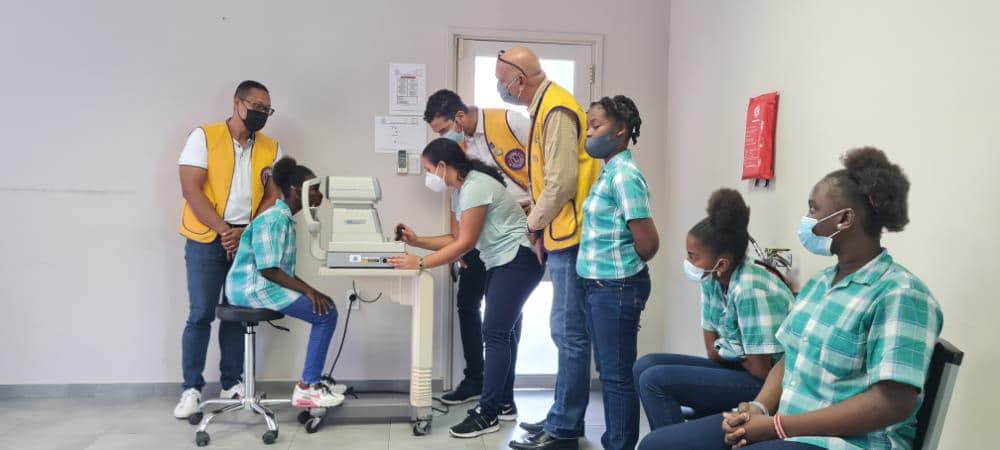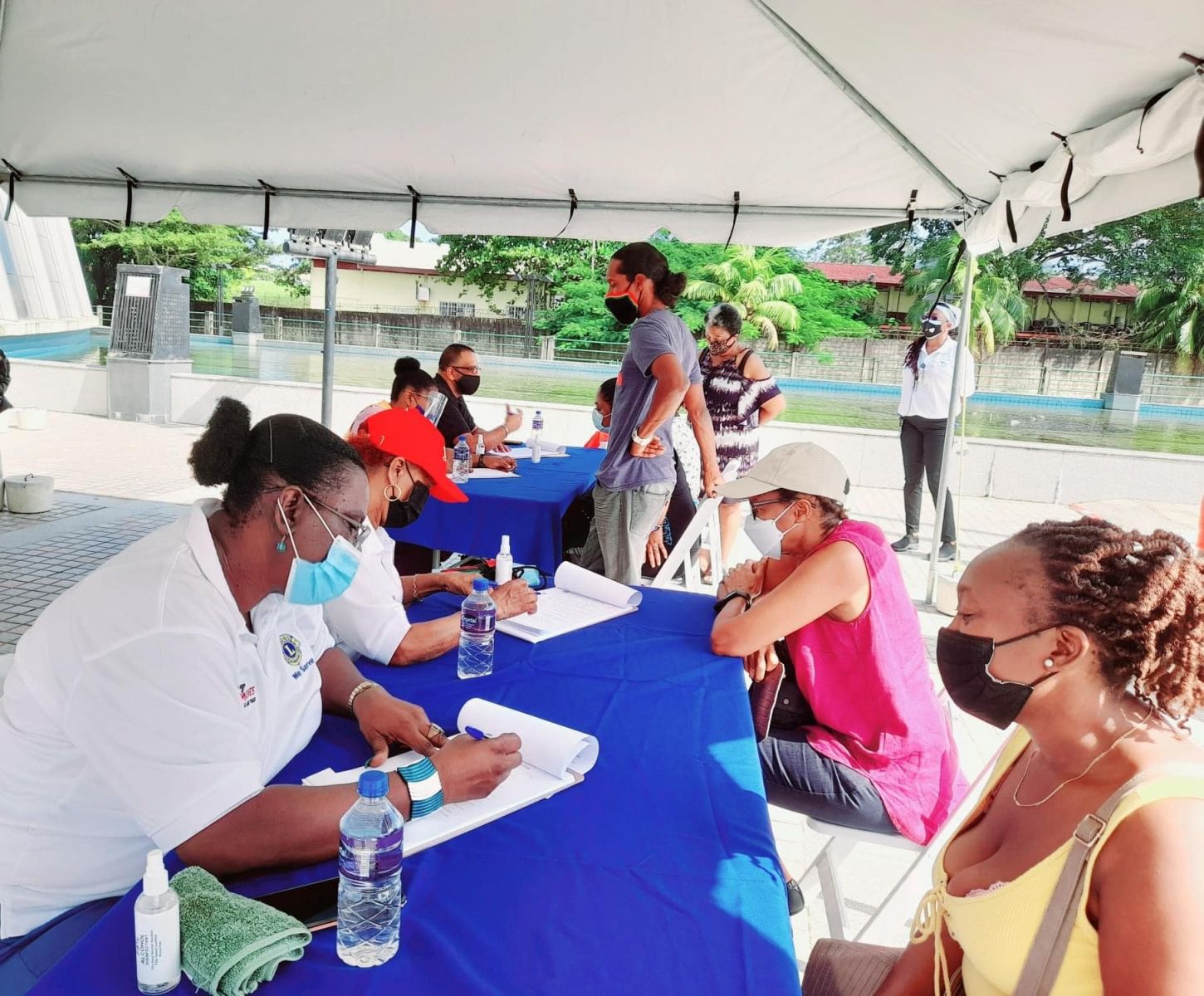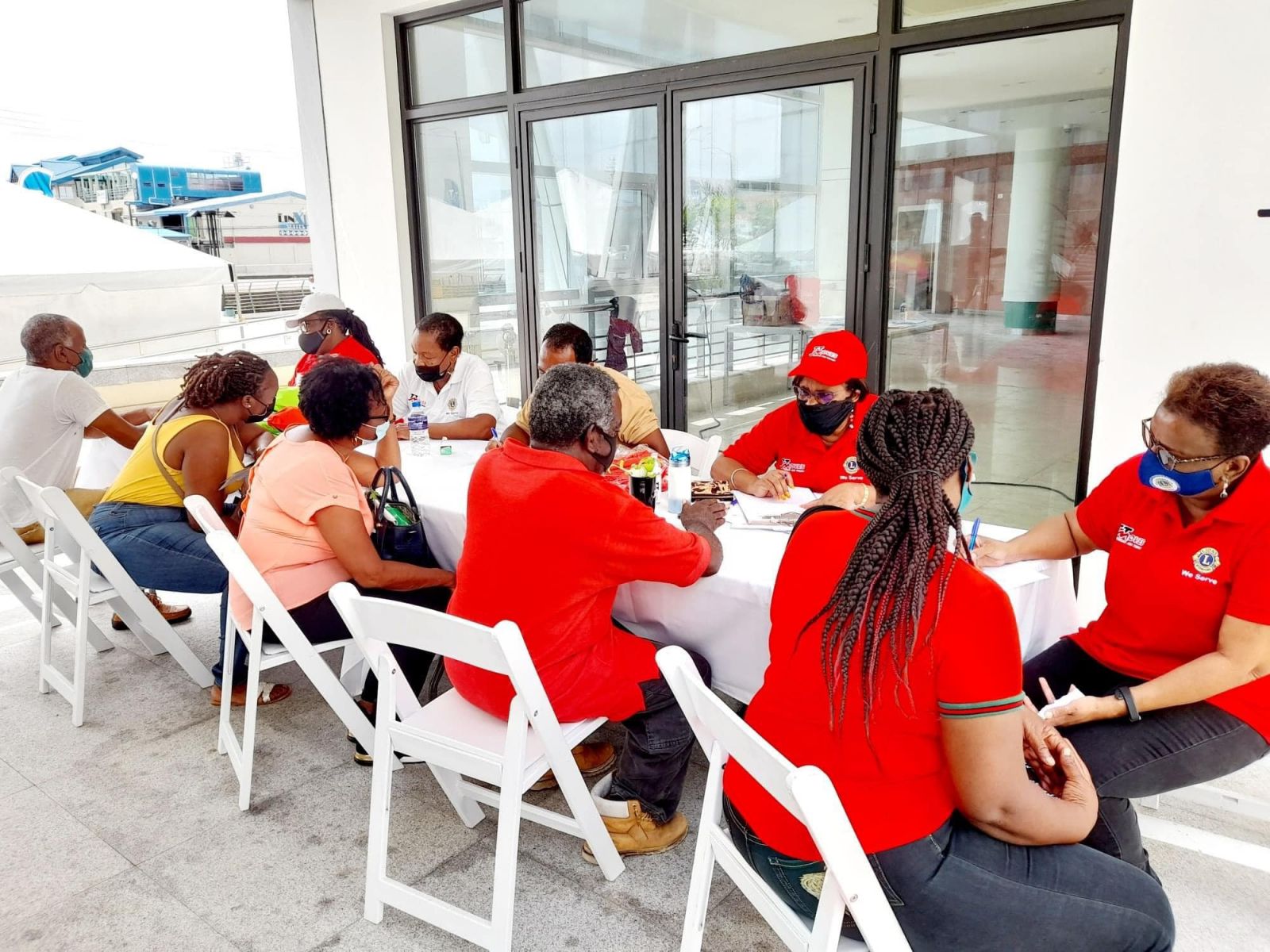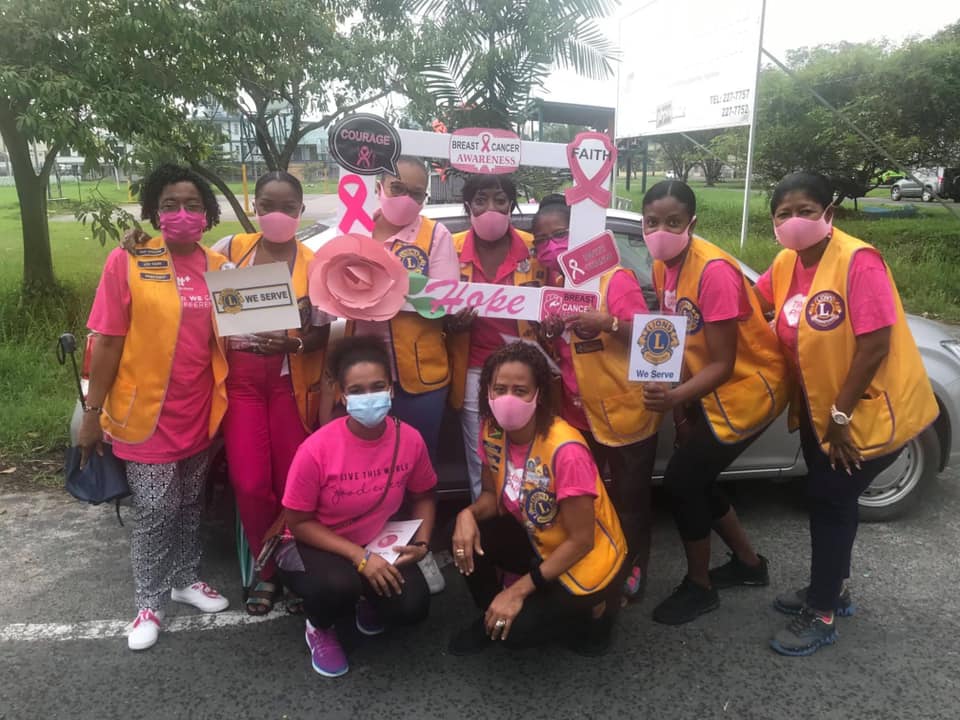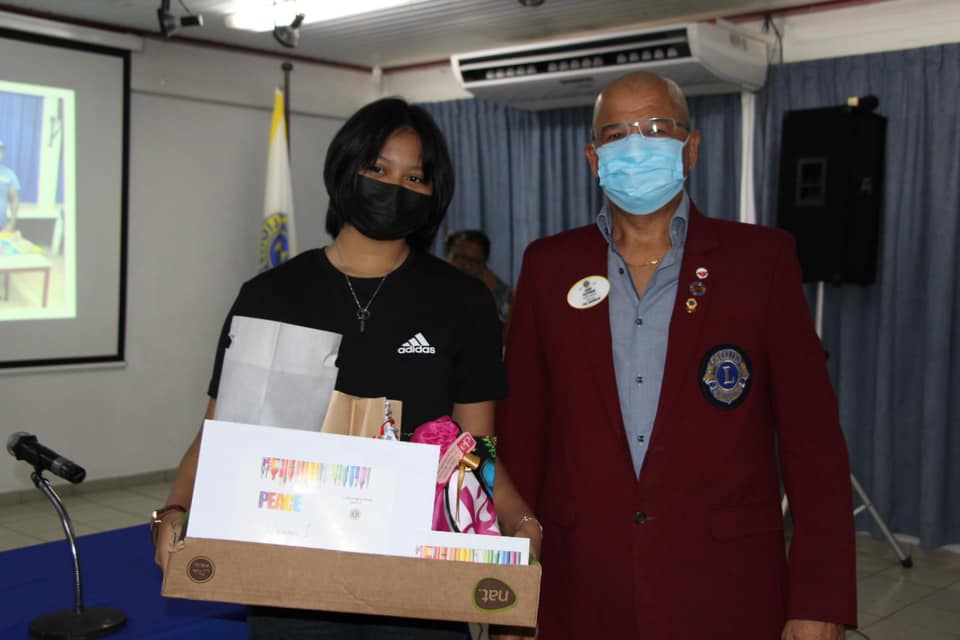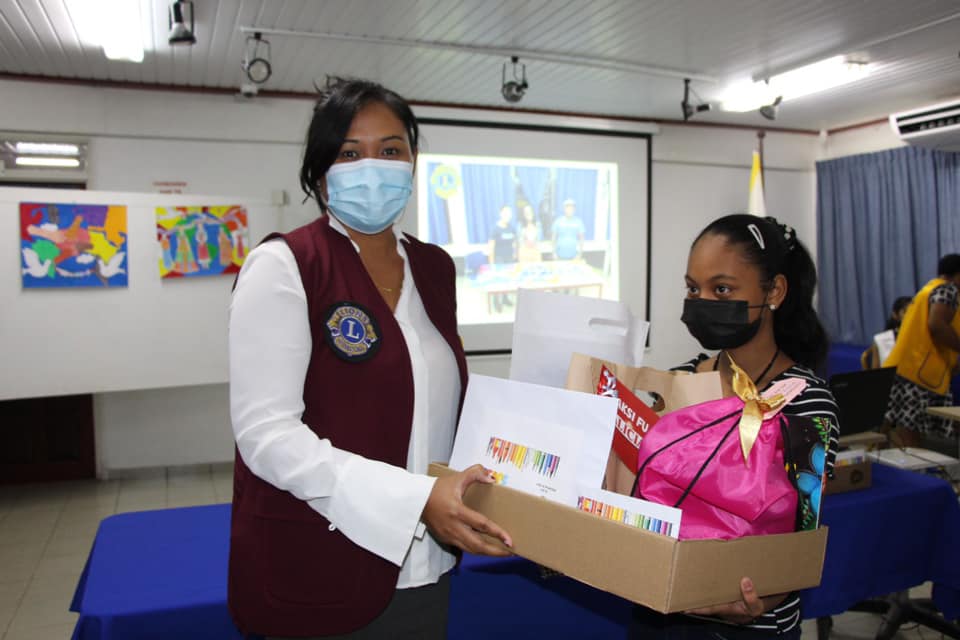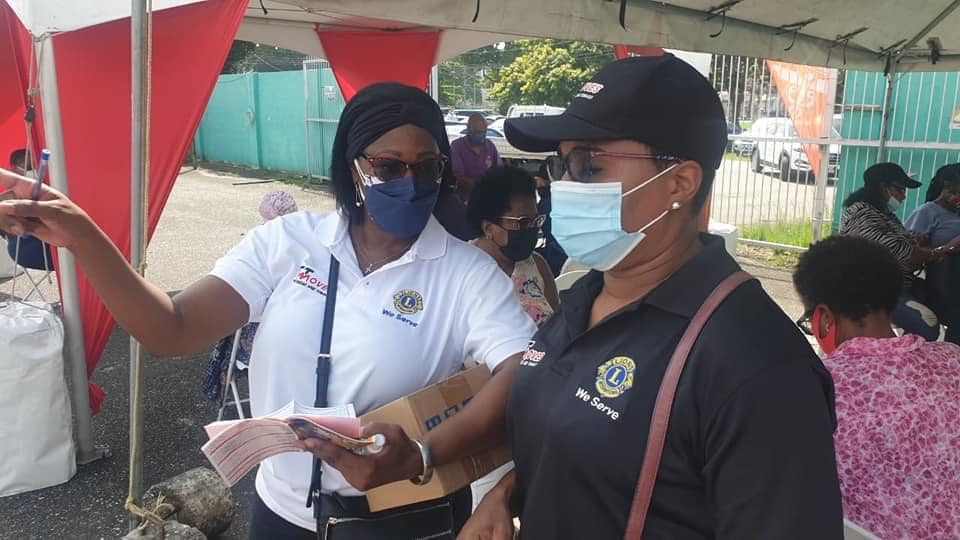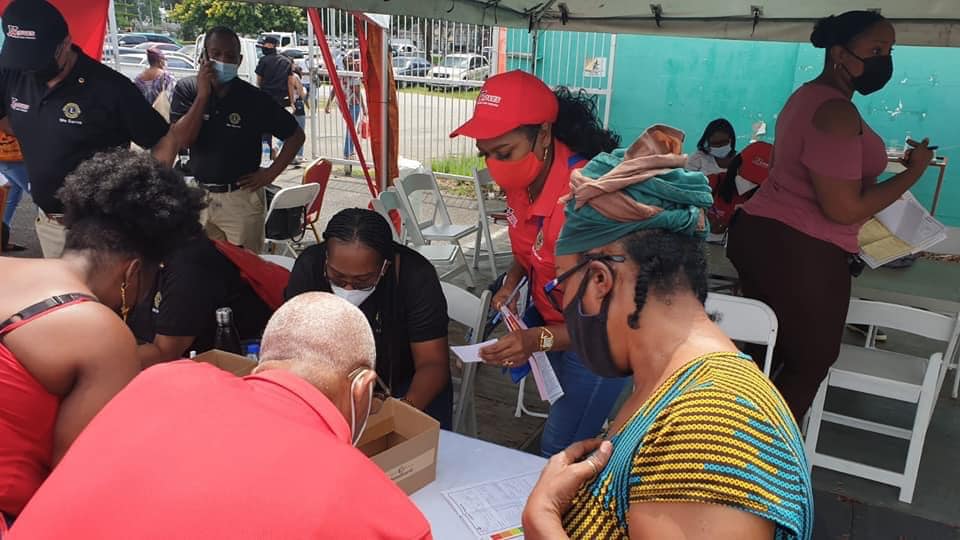 ---
The Lions Club of Georgetown Durban Park Lions Club applauds the Head teacher of Sophia Primary School, Ms. Audrey Sue and staff for the performance of the school at the National Grade Six Assessment 2021. During their Prize Giving Ceremony, the President of the Lions Club of Georgetown D'Urban Park, Denise Woolford presented a trophy donated by the club to the top student of English. #givefromtheheart #district60a #WeServe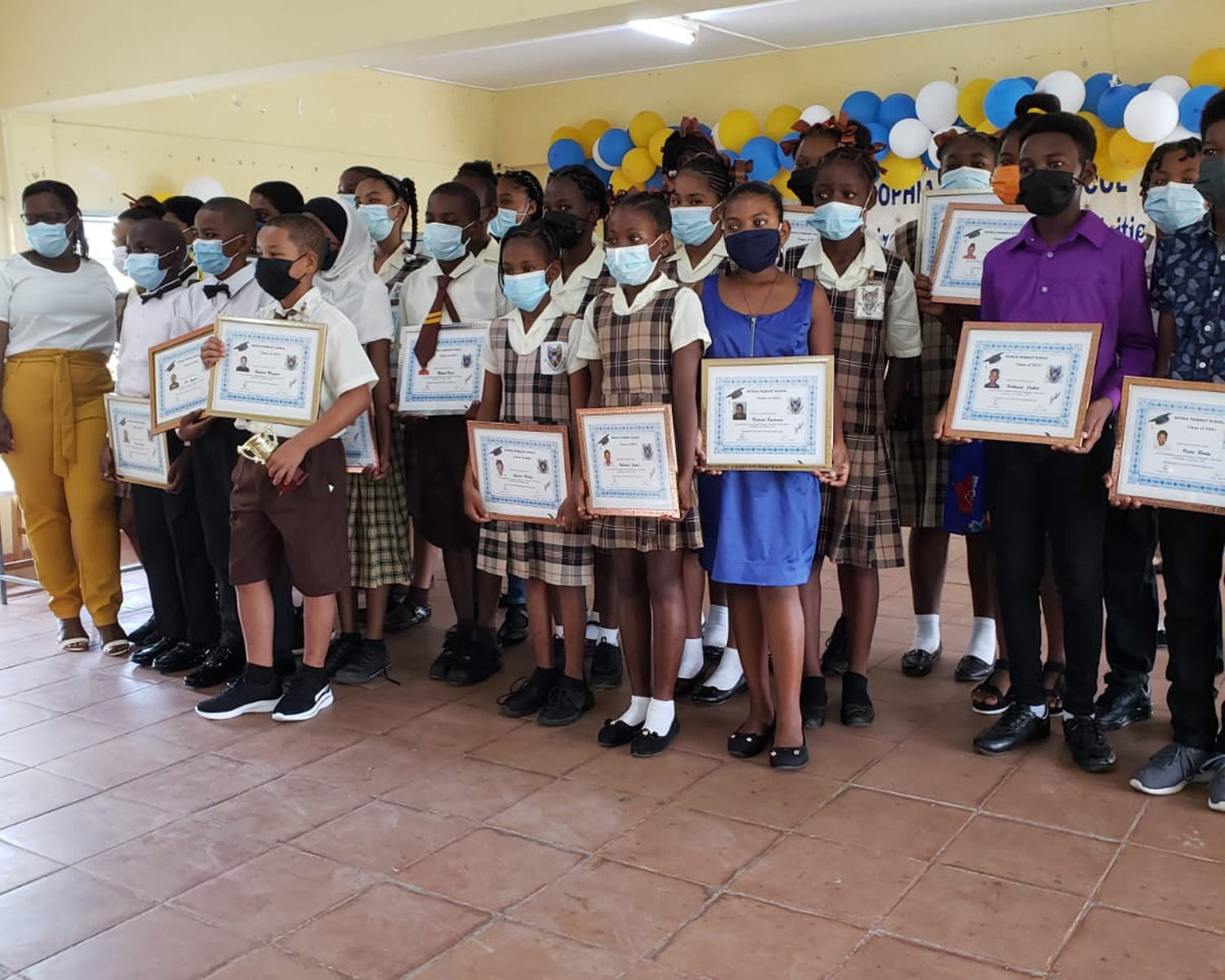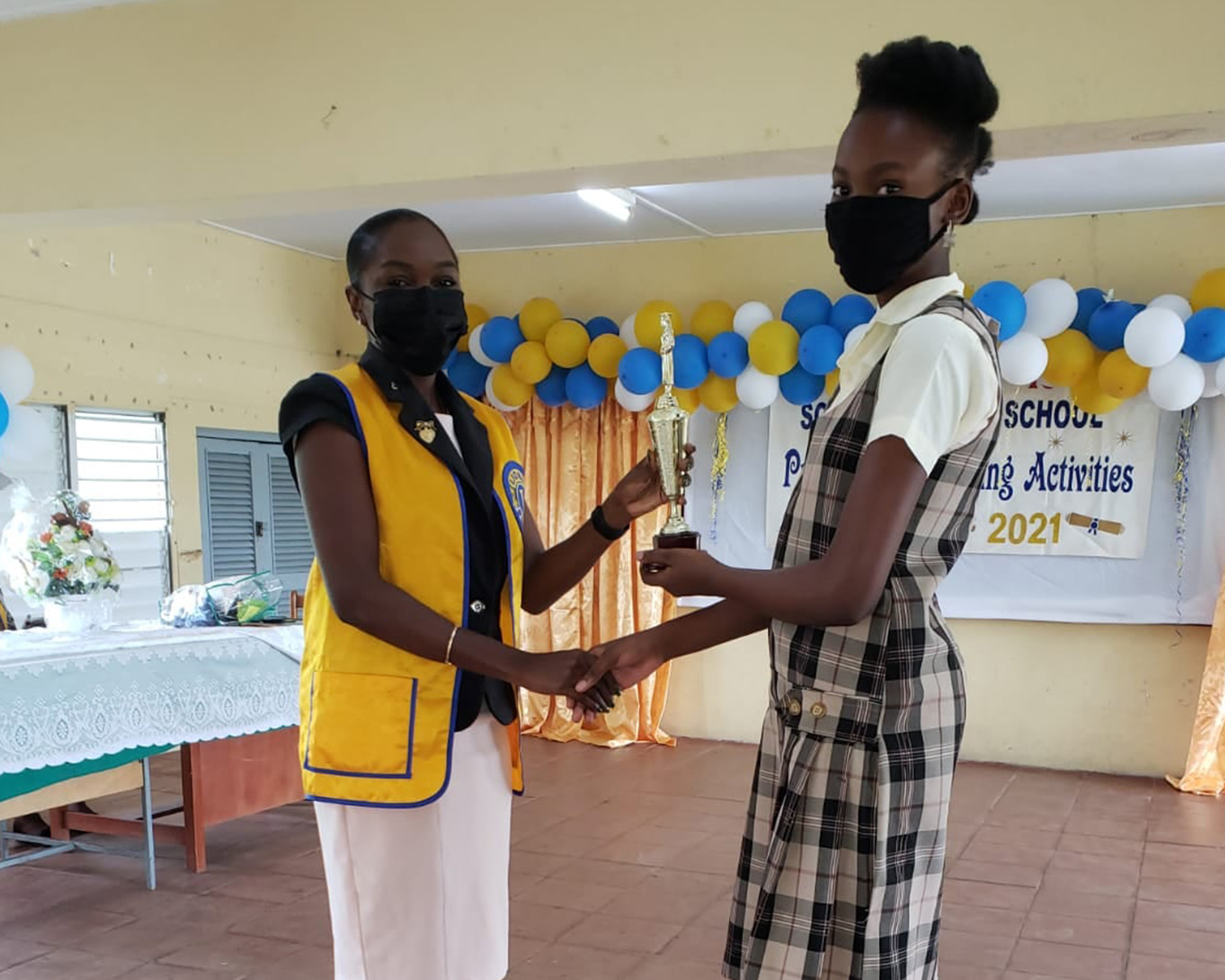 ---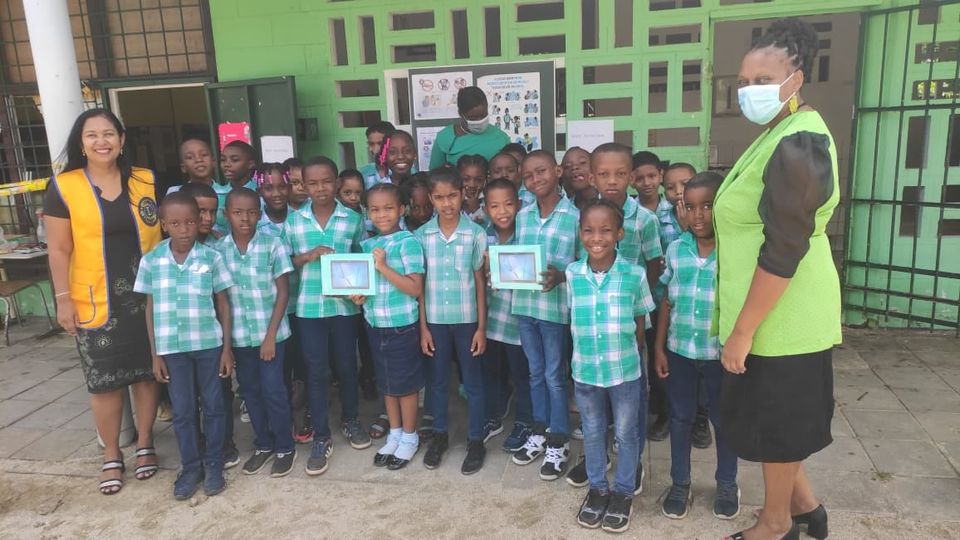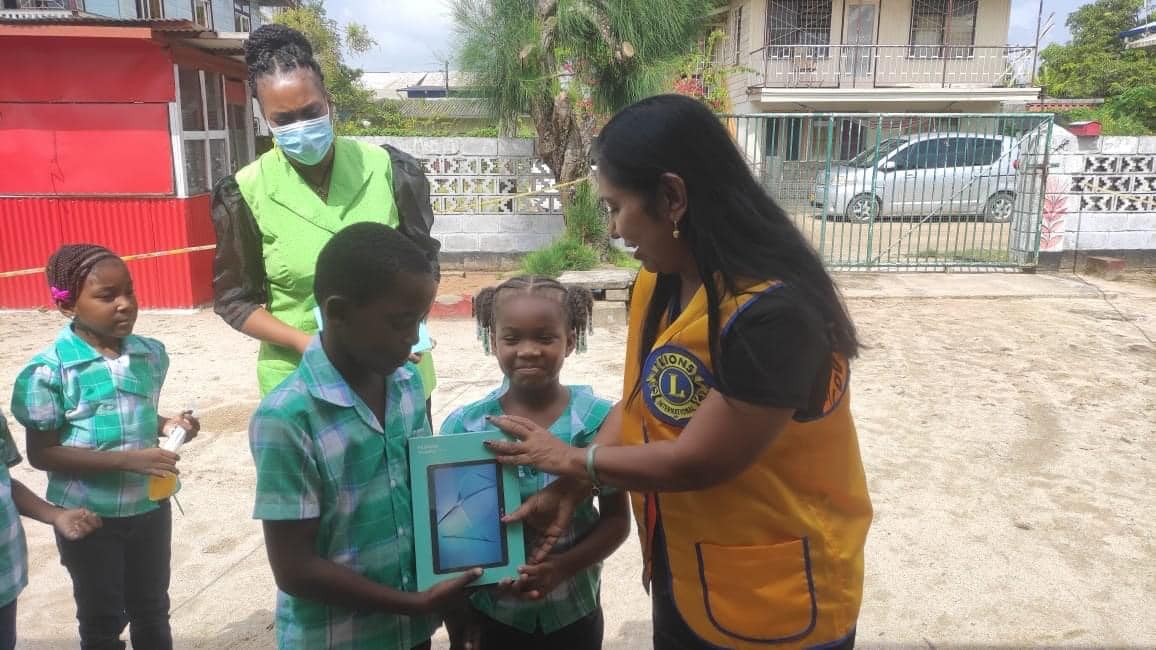 ---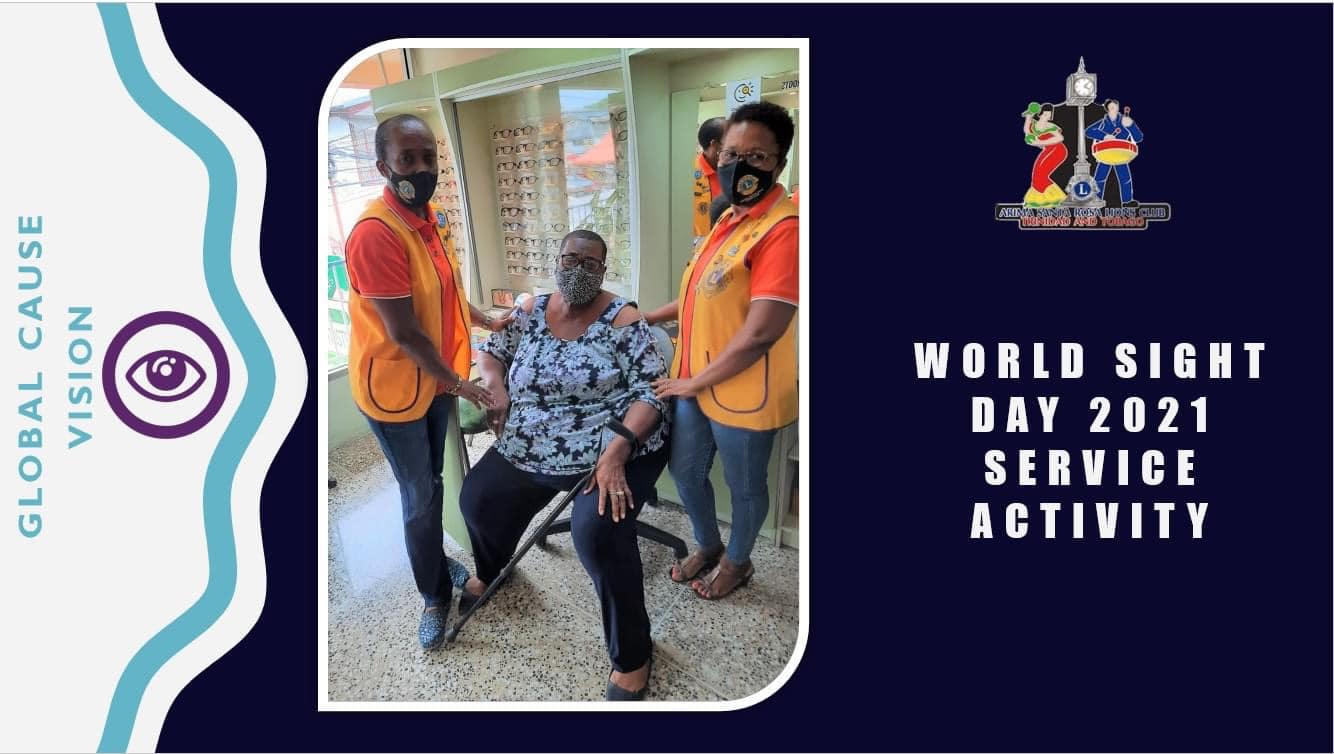 ---
On the occasion of Vision Awareness month, the Lions Club of Georgetown provided a pair of spectacles for a child on Monday October 25, 2021 .The spectacles will help to improve his vision and provide a level of protection for the child's eyes.
#givefromtheheart #KindnessMatters #district60a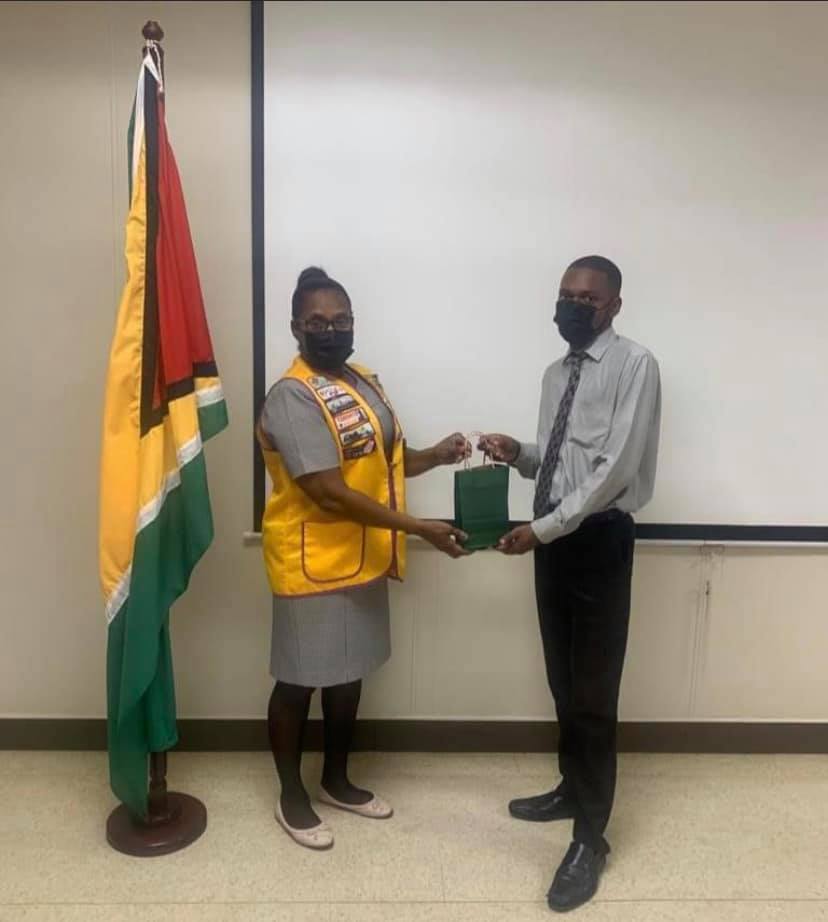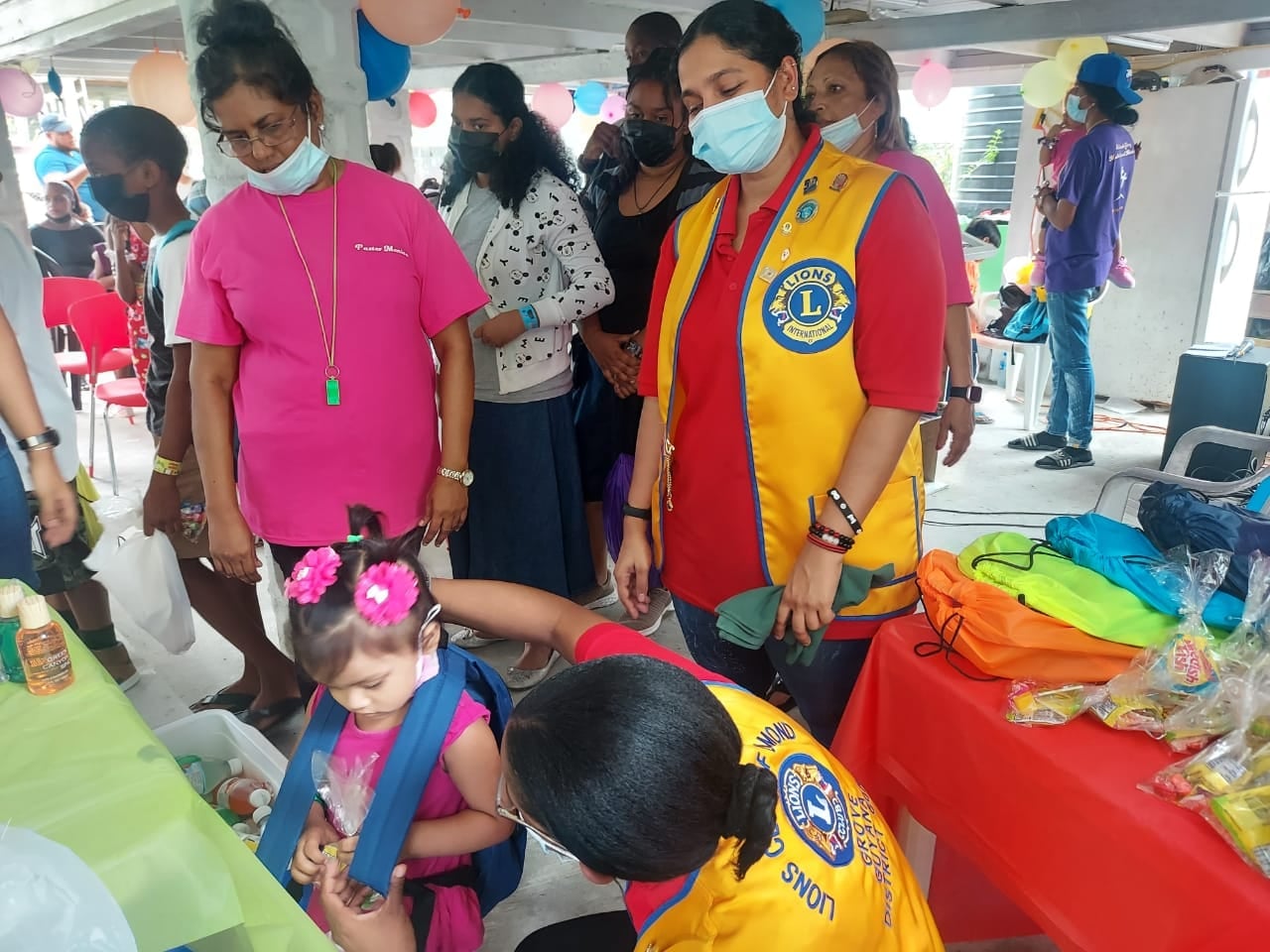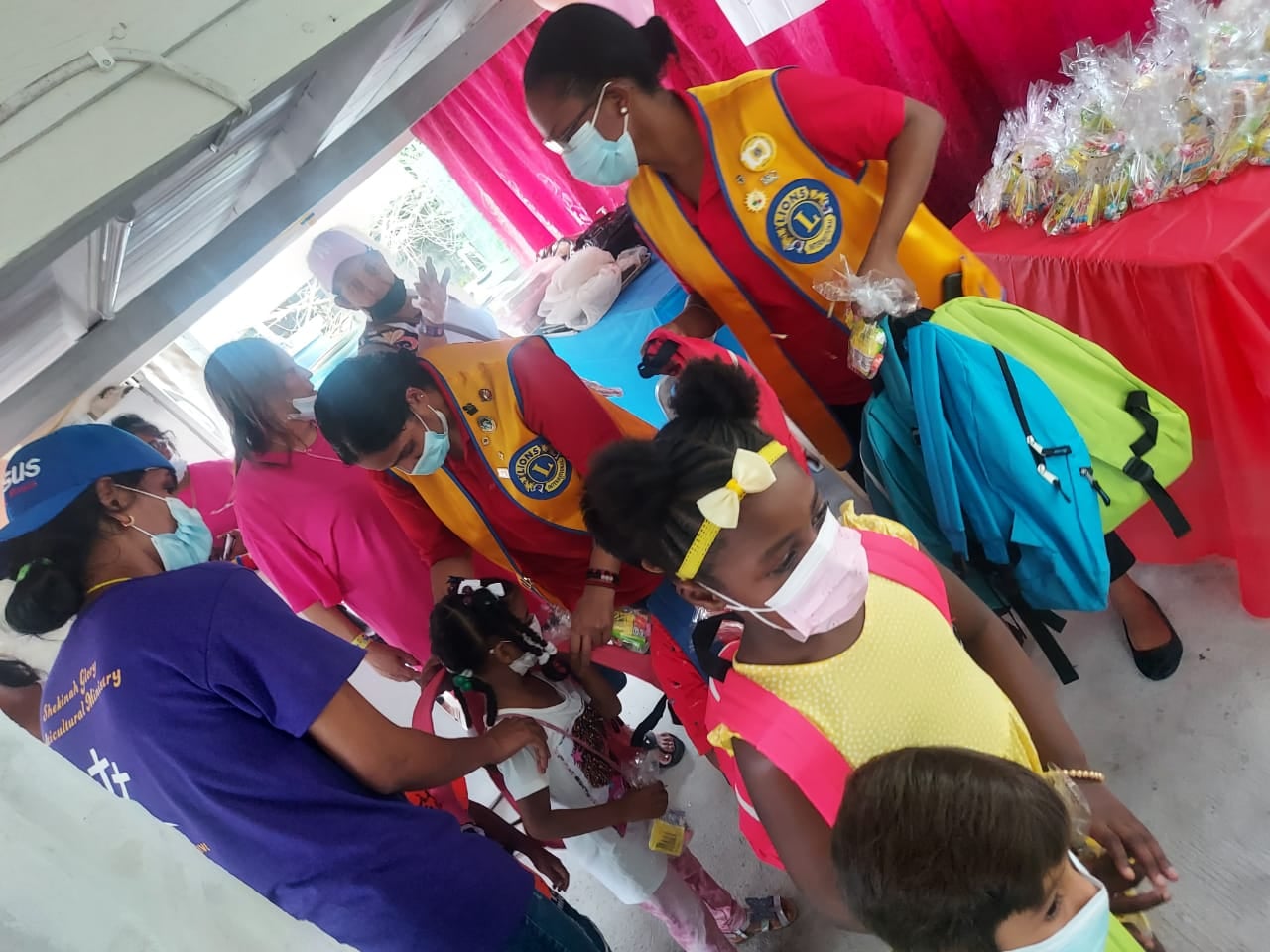 ---
On May 4th 2021, The Lions Clubs of Zone 2A under the guidance of Zone Chairperson Lion Candace Forde, sponsored seven (7) garbage receptacles for the National Park. The Lions Clubs sponsoring the receptacles were the Lions Club of Georgetown, Georgetown Stabroek, Bel-Air, East Demerara, South Georgetown, Demerara Lioness and the University of Guyana Turkeyn Campus Lions Club.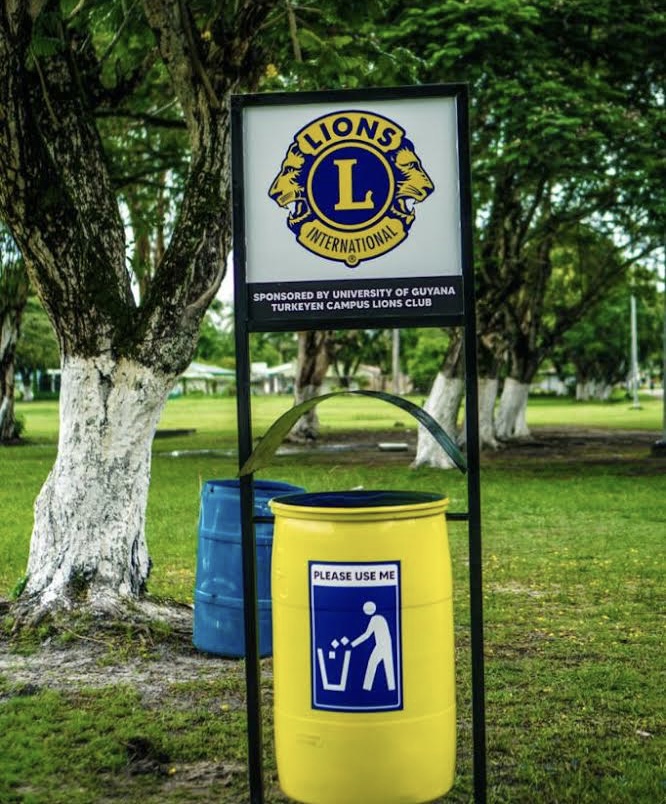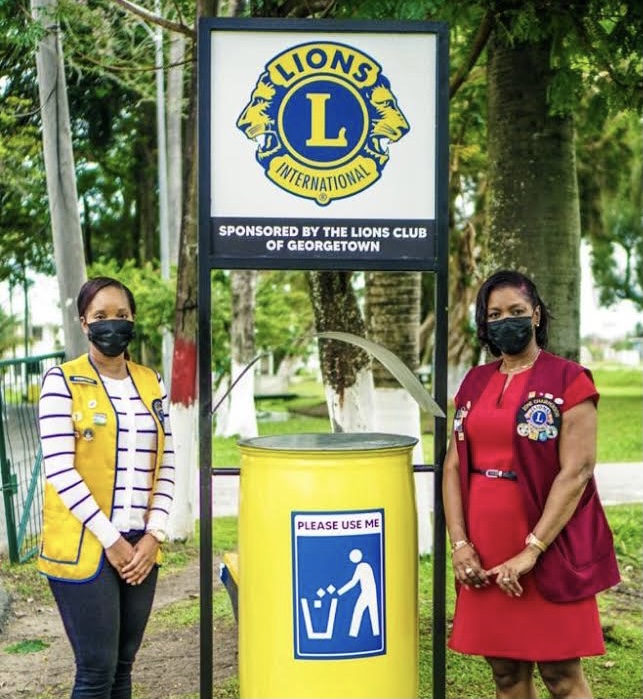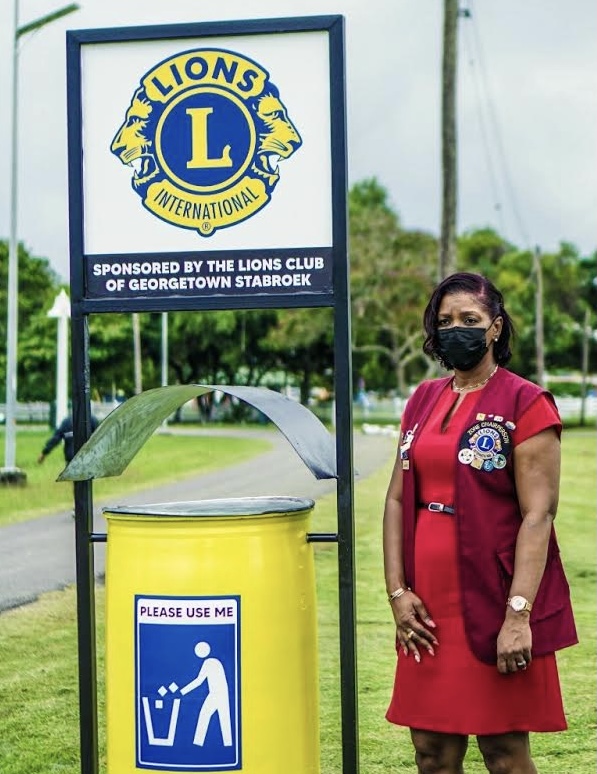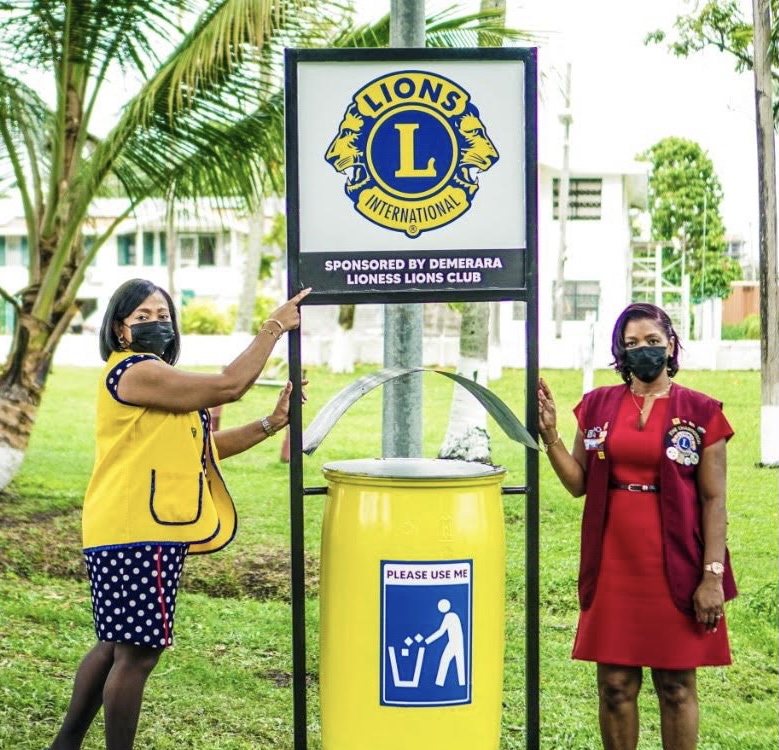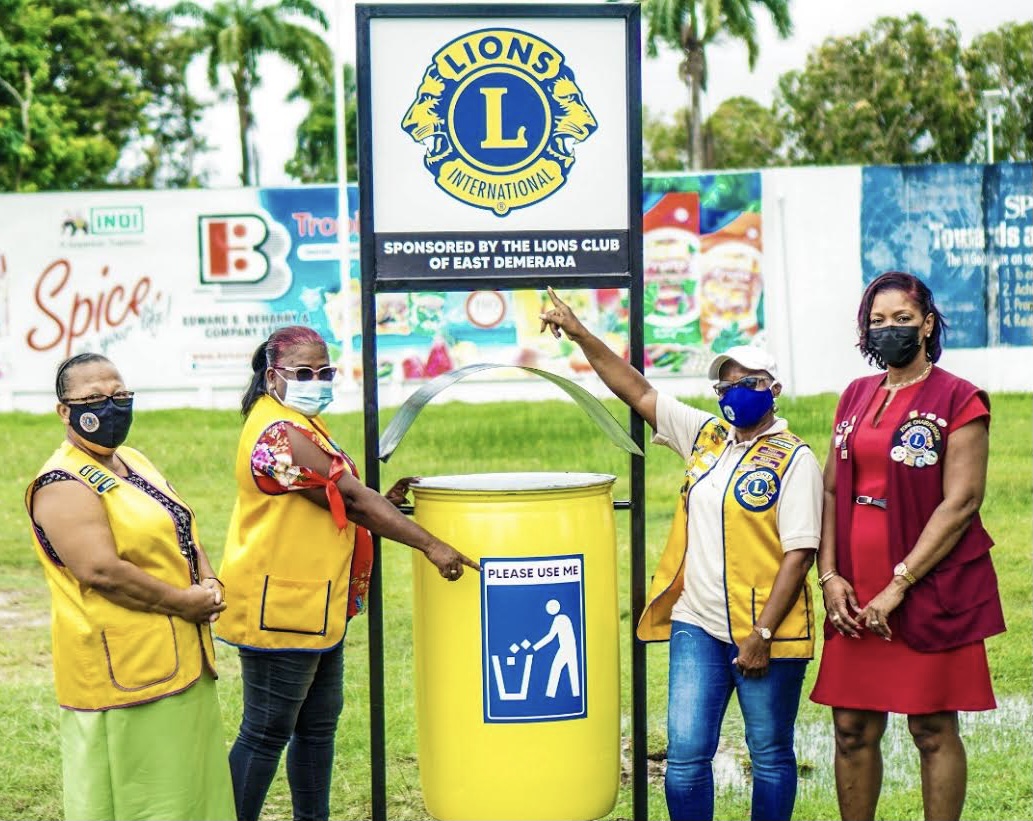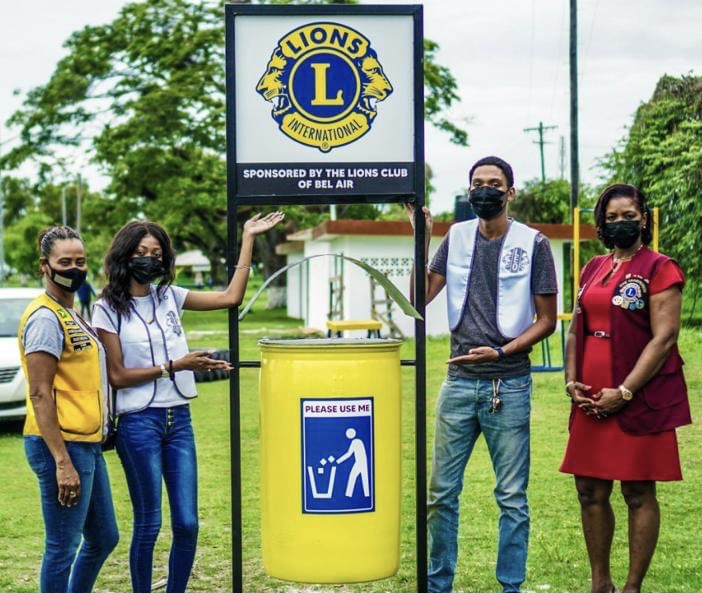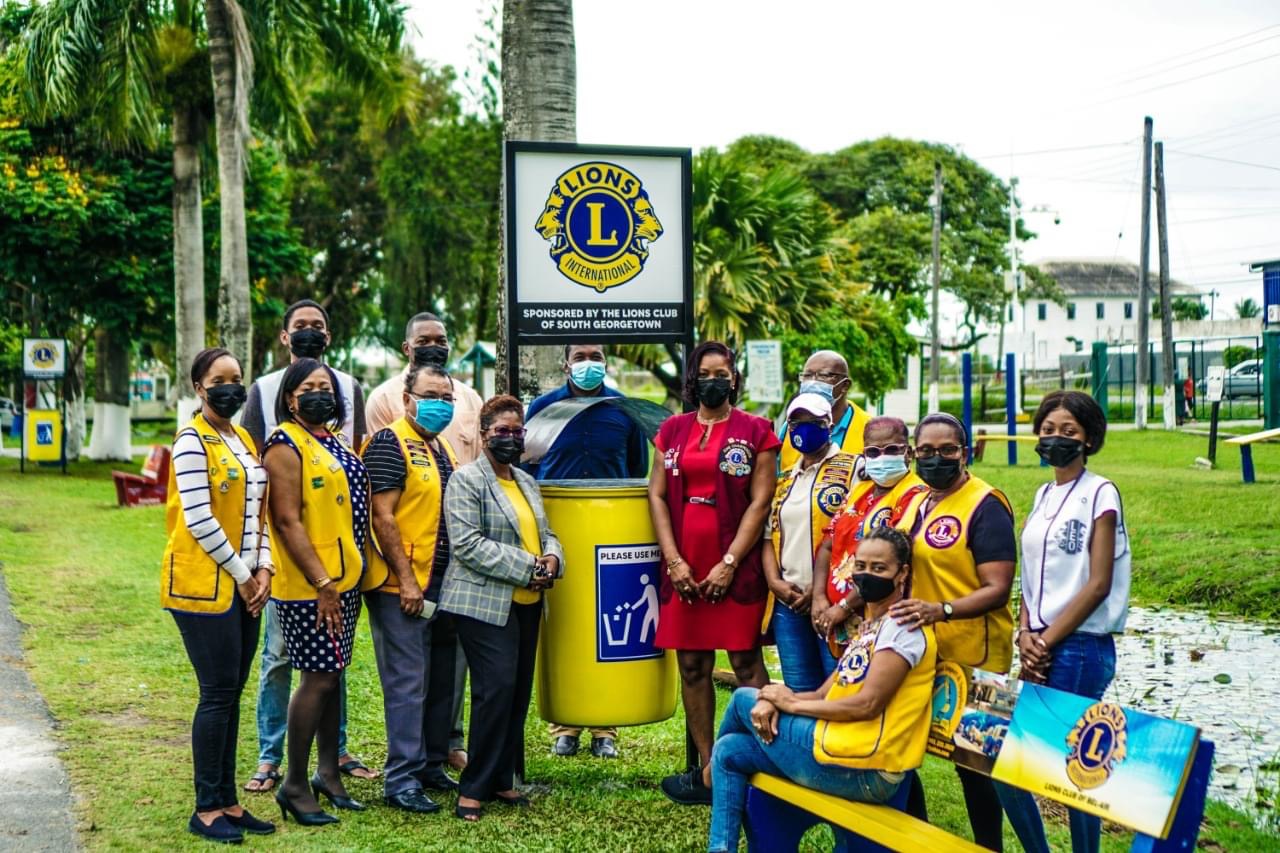 ---
In fulfillment of one of the Lions Clubs International Service Pillars the Lions of Sub-District 60A have embarked on an E-Waste Project that entails the collection and disposal of used Cellular Phones.
See the flyers below for further details...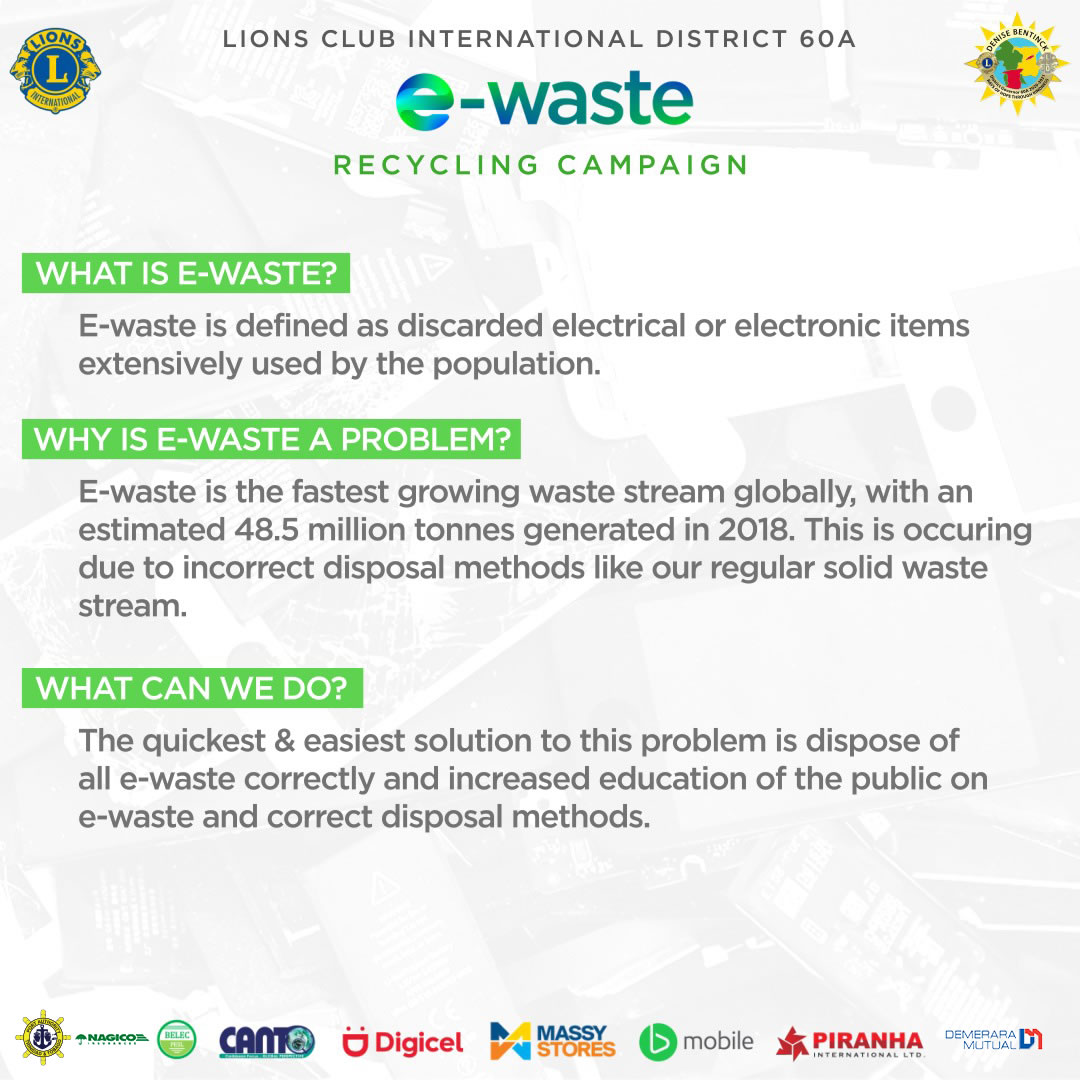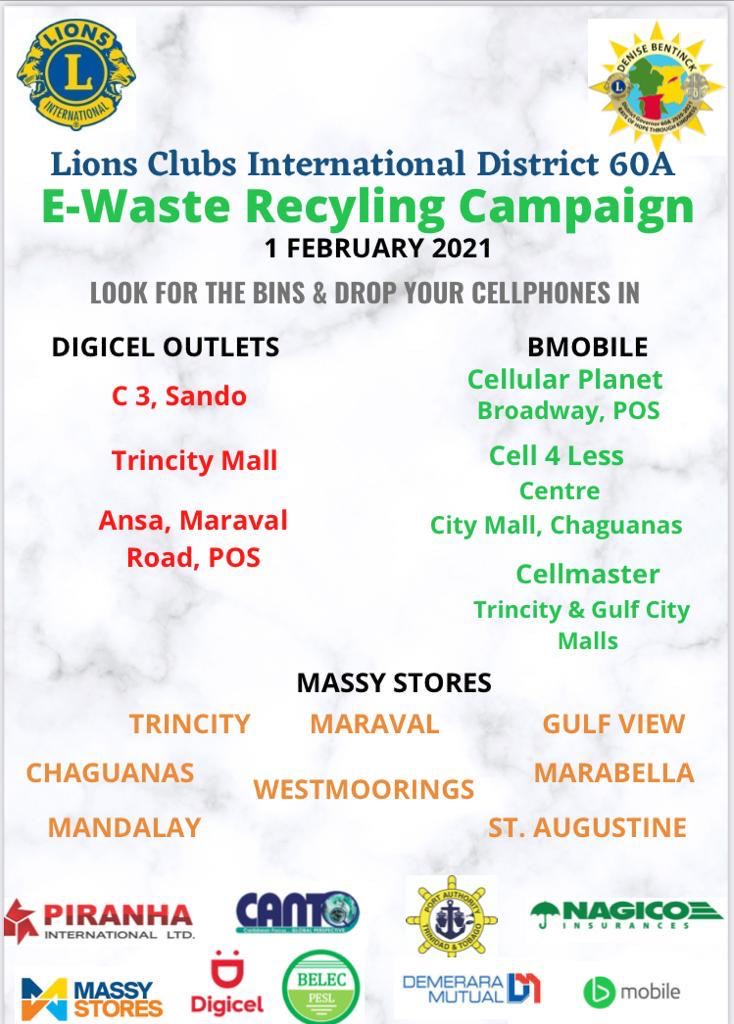 ---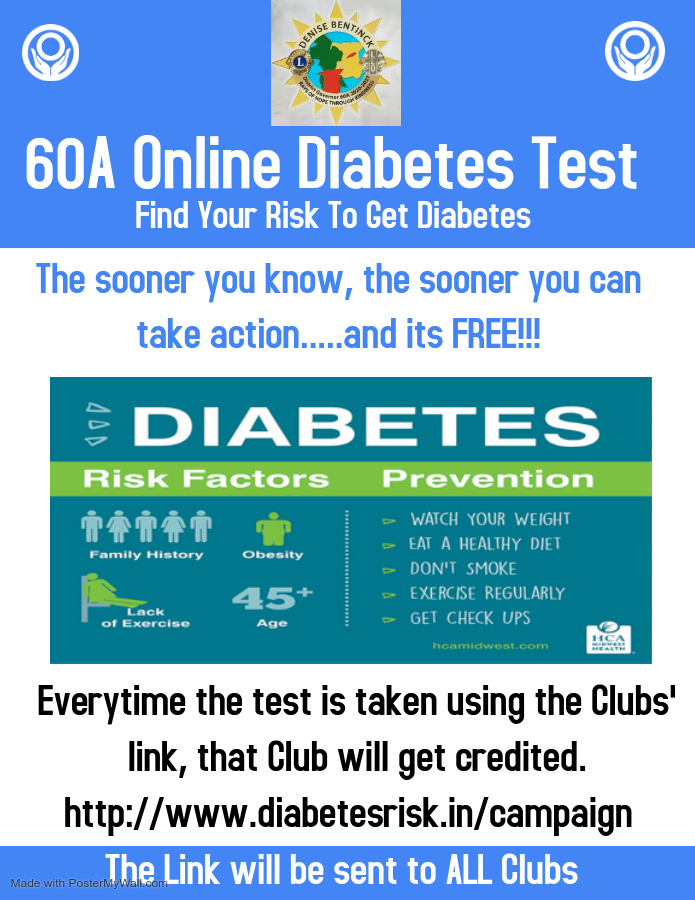 Lions of District 60A have joined with Lions around the World in the Diabetes Risk Test Campaign. Due to the present COVID-19 Pandemic it is still possible to Serve our Community. Where there is a need, there is a Lion.
---