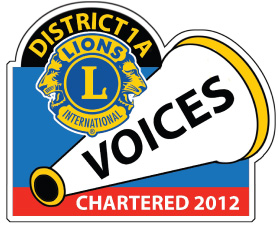 VOICES of Lions 1A
As we go forward to the future, the dreams of Lions will be believed and fulfilled, because each of the Lions in District 1A has a voice, and a share of our success accomplished together.
A results driven volunteer charitable organization dedicated to working with the vision and hearing impaired, including research and prevention; and providing other humanitarian services to mankind.
Lions Clubs International is the world's largest service club organization with more than 1.4 million members in approximately 46,000 clubs in more than 200 countries and geographical areas around the world.