2023 District 13-OH3 Convention Information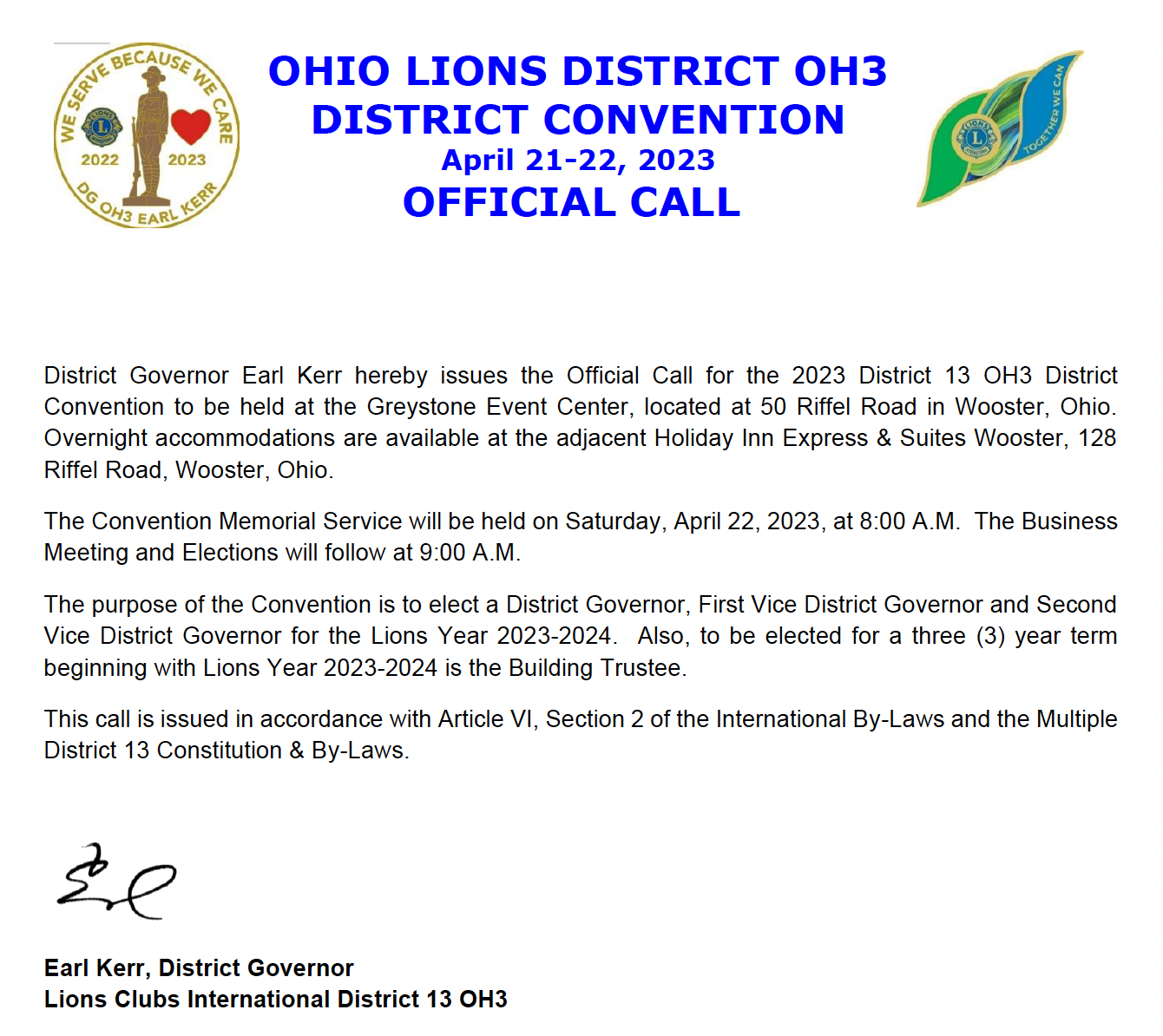 Hotel reservations are available to be made now!!
Room reservations for the District 13 OH3 Convention must be made by calling
the Holiday Inn Express and Suites, Wooster directly, 330-601-1221. The
special room rate for the Lions 2023 District 13 OH3 Convention is $119.00 per
night plus taxes (currently 12.75%) for the King Room or $124.00 for the
double Queen Room. When reserving your room, be sure to mention OH3
(2023 Lions Convention) to secure our special rate.
This rate includes hot breakfast for registered guests in the first floor Lobby of
the hotel each morning.
Check-in time at the hotel is 3:00PM and Check-out time is 11:00AM.
Cut-off date for room reservations is APRIL 1 at 6:00PM
After that time, the hotel will release our block of rooms to the general public.
Rooms will only be available after that time at the prevailing rates.
Cancellations may be made up to 24 hours prior to arrival time.
The Holiday Inn Express is conveniently located next door (they share a parking
lot) to the Greystone Event Center where most convention activities will take
place.
Holiday Inn Express
128 Riffel Road
Wooster OH 44691
International Guest: INTERNATIONAL DIRECTOR KEN IBARRA
&
Ken's Partner in Service, Amy Fink
Click HERE to download Convention Information
CHECK BACK FOR MORE INFORMTION!