MD27-C2
ALERT
The MD 27-C-2 convention for April 17/18 2020 has been cancelled. If you have already registered your money will be refunded as soon as possible. It is a shame but due to the concerns about the virus exposure it was necessary. I will keep you informed as any news or changes happens in the future. Stay home and be safe.
State Convention Cancelled
Our vision for the future did not include corona-virus, so in the best interest of members and with state and federal regulations, we will be cancelling the event on April 30 - May 2.
2020 Lions District 27-C2 Convention host by the Lions Club of Gleason & Area.
International Director Convention Guest ID Robert (Bob) Block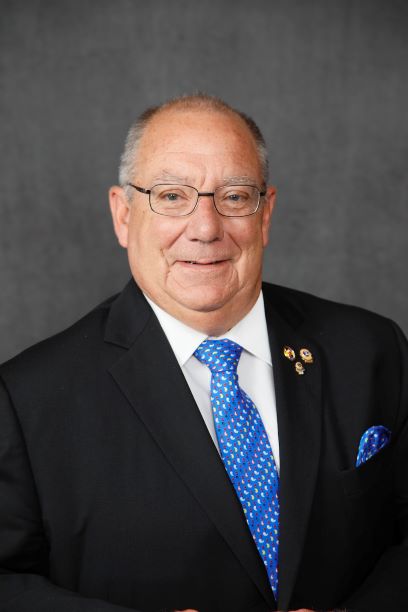 Robert "Bob" Block, from MD 1, Illinois, USA was elected to serve as international director of Lions Clubs International at the association's 102nd International Convention, held in Milan, Italy, July 5 through July 9, 2019.
Keynote speaker: International Director Robert "Bob" Block (and wife Brenda) - Illinois
ID Host: IPID Connie LeCleir-Meyer (and Mike)
'Friday Night Fun Time'.
The cost is $15.00 by 4/1, and $18.00 4/1 till 4/10.
---
Sessions/Speakers Leader Dog Team Leader - Mike Dengate
Puppy Raiser - Deb Delie
Gaming regulations/Madison - Randall Bansley
LCIF - Lion Sri Vasudevan or PDG Dennis Knott
Childhood Cancer - Lion Sri Vasudeven
Lyme disease/Ticks - Jeff Waite Tick-Borne Center of Excellence
C2 Convention Chairperson - Lion Charles McCrory
MD27-C2 Convention/Exposition
April 17-18, 2020
Lake Of Torches Resort & Convention Center
510 Old Abe Rd
Lac du Flambeau, WI 54538
For Reservations Call 715-588-9200
http://www.lakeofthetorches.com
Agenda - Pending
---
January
Sunday 19, 2020 Cabinet Mtg
February
Friday 7-9, 2020 Wisconsin Lions Leadership Institute
April
Friday 17, 2020 Cabinet Mtg
​Friday 17-18, 2020 C2 District Convention, Lac du Flambeau Ctn.
May
Saturday 2-3, 2020 Lions State Convention Stevens Point
Sunday 15, 2020 Cabinet Mtg
June
Friday 26-30, 2020 International Convention - Singapore
2019-2020 District Conventions