2022 PEACE POSTER CONTEST
Thank you to all Clubs that sponsored a Peace Poster Contest. For over thirty years Lions Clubs International has held the annual Peace Poster Contest, giving talented young artists from around the world the opportunity to submit posters based on the annual theme.
Thank you to our District Governors for arranging judging of posters submitted. Each District submitted one poster.
Council Chair Greg Cole coordinated judging for the MD24 Peace Poster to be advanced to Lions Clubs International.
Thank you to the seven professional artists from Longwood College that gave of their time to judge the submissions.
CONGRATULATIONS to the MD24 winner.
Taiylah Brown from King George Middle School
sponsored by Dahlgreu Lions Club from 24L
Taiylah's poster has been sent to Lions Clubs International to be included with posters from around the world. The winners will be announced February 1, 2023.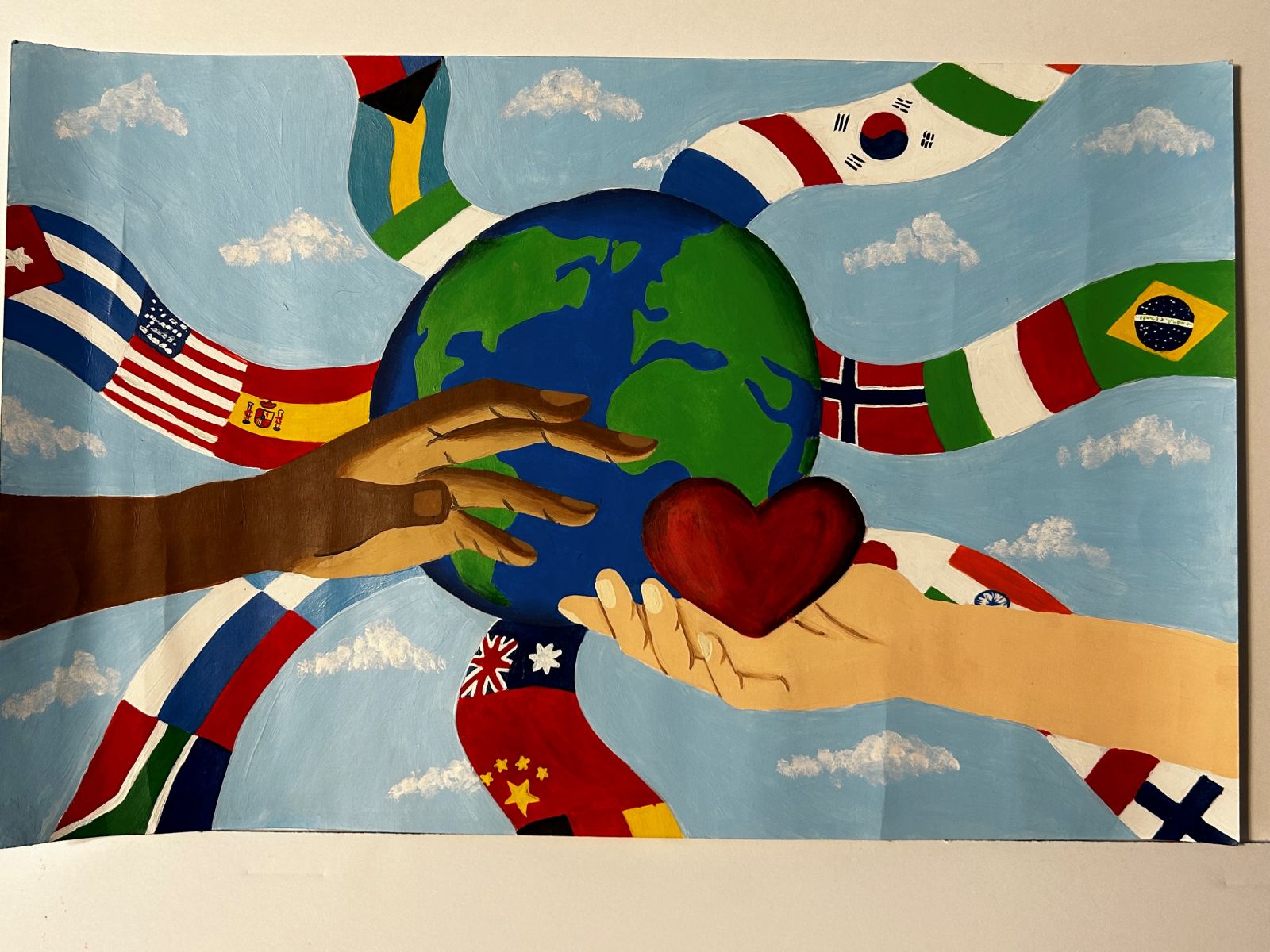 District 24-C
Ebonee Inman sponsored by Hillsville Lions Club
Distict 24-I
Alyssa Luntzer from New Kent County Middle School
Sponsored by New Kent County Lions Club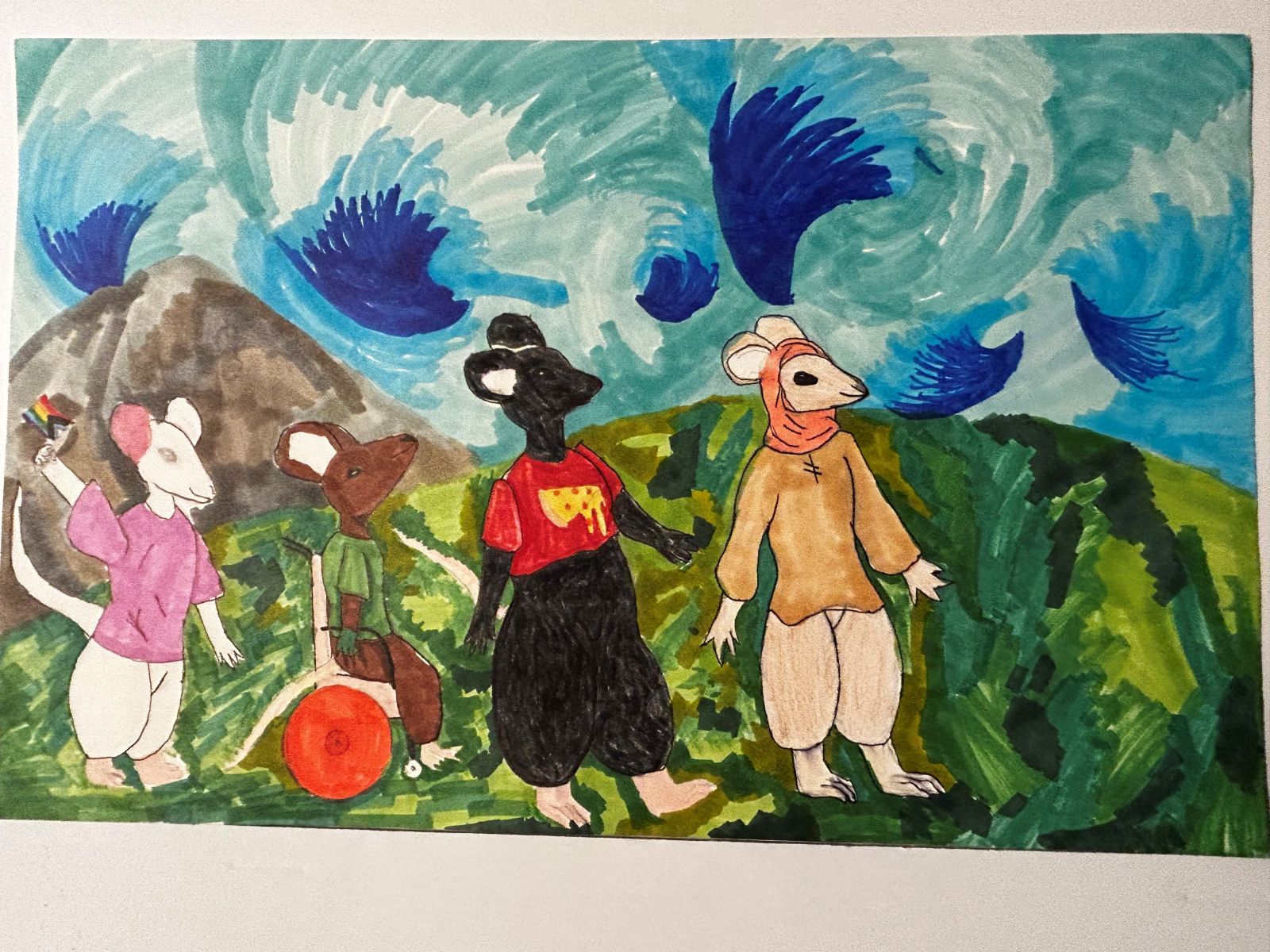 LIONS CLUBS INTERNATIONAL
KINDNESS MATTERS SERVICE AWARD
District 24-C Flood Relief Project was selected to submit to Lions International for the 2022 - 2023 Kindness Matters Contest.
NOUN -
the quality of being friendly, generous, and considerate.
"he thanked them for their kindness and support"
The definition of kindness prosonifies the ideology of what Lions represent. Our members show kindness in our motto WE SERVE.
Lions Clubs International called upon Lions around the world to submit projects for the Kindness Matters Award.
Prior Kindess Matters Winners
2020 - 2021 Fairfax Host Lions Club District 24-L Mobile Food Pantry.
2021 - 2022 Charlotte County Lions Club District 24-I Ice Storm Disaster relief.
---
Diabetes Assessment
Take a few minutes to do the online assessment to see if you are at risk for Type II Diabetes. COpy and paste the link below to your search bar.
https://www.idf.org/type-2-diabetes-risk-assessment/?utm_source=lionsclubs.org&utm_medium=landing-page&utm_campaign=wdd
Lions of Virignia
Child Vision Screening
Virginia Lions provide vision screenings for over 33,000 students annually, ages 3 to 16.
Please see below for very important information regarding Lions vision screening in Virginia public Schools
http://e-district.org/userfiles/374/file/Childhood%20Vision%20Screening%20Program%20for%20MD24_.pdf
NEW CERTIFICATION UPDATE
https://www.lionskidsightusa.org/certifications
KidSight USA certification test logon information for MD24 Lions
When ready, visit the website at
http://e-district.org/sites/kidsightusa/page-11.php
Review the quick instructions.
Log into the Members Section at the left:
Username: virginia
Password: KidUSA
Then proceed to the Test.
The first section asks for your email address, name, District, State and Membership ID# - See your club Secretary for your Member ID.
The second section consists of 50 multiple choice questions.
The third section is an Open Book test
---
---
Eyeglass Recycling
Lions collect and recycle used eyeglasses at two Eyeglass Recycling Centers in Virginia. Cleaning and sorting eyeglasses to be sent around the world providing vision to those in need.
---
Read Across America
March 1 Lions around Virginia participated in Dr. Suess birthday celebration Read Across America by visiting Elementary Schools and Head Start Programs reading to children and donating new books.
---
Lions Club brooms may be purhased at the following locations
501 Elm Ave. SW Roanoke, VA
Cundiff Drug - 119 E Cleveland Ave Vinton, VA
Steve's Automotive - 101 Highland Road, Vinton, VA
Dr. Jessup's Optometrist - 2205 Orange Ave. NE, Roanoke ,VA
Wood's Auto Edge - 814 Hardy Road, Vinton ,VA
Jerry's Restaurant - 1340 E Washington Ave., Vinton VA
Northwest ACE Hardware - 2113 E Washington Ave., Vinton ,VA
24 Diner - 15720 Stewartsville Road, Vinton, VA
Mill Iron Grill - 10190 Stewartsville Road, Vinton, VA
Lions Eyeglass Recycling - 501 Elm Ave. SW, Roanoke, VA
---
Lions Clubs International Peace Poster Contest
Congratulations to all artists who submitted posters to the Lions Clubs International Peace Poster Contest. We would love to be able to share all of the posters with you.
The MD24 winning poster that has been submitted to Lions Clubs International to compete against posters from around the world can be found on the home page.
Each Sub-District submitted two posters for the MD24 competition.