SAVE THE DATE>>>MD5 LIONS VIRTUAL CONVENTION
MAY 20-22
COUNCIL CHAIRPERSON, Lion John Emmett welcomes you to the MD5 Web Site!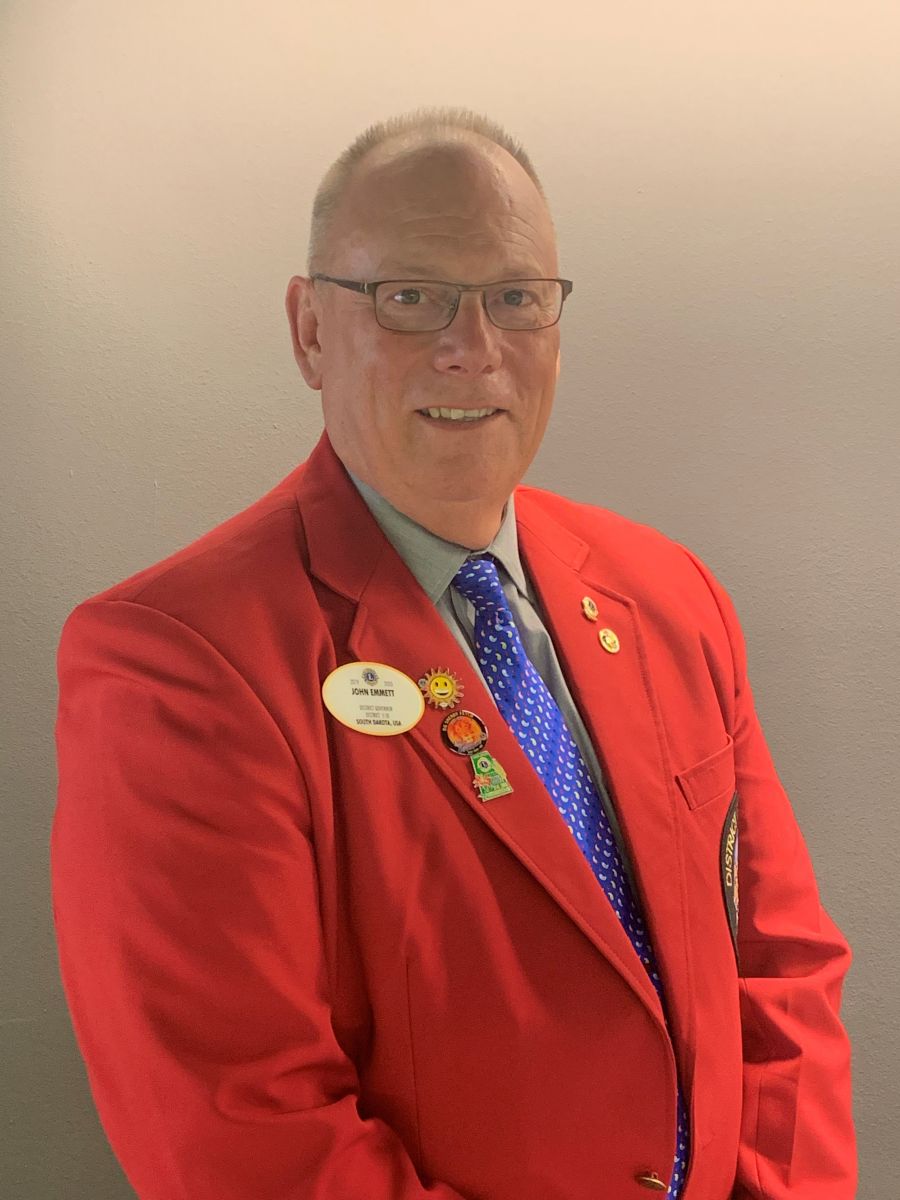 Multiple District 5 Council Chair John Emmett was born in Wyoming graduating from the University of Wyoming with both a BS and MS degree. He moved to Aberdeen, SD in 1987 after teaching in West Central Wyoming for 10 years. In Aberdeen he was the Director and Business Manager for the Hub Area Multi District Technical School. He retired in 2010 after more than 33 years in the education field.
John was a high school and college football official for 41 years following a four year playing career at the University of Wyoming. In his career he has officiated eight state championship games and three NCAA national playoff games, and the Mineral Water Bowl. John is also an avid ham radio operator and woodworker.
John has been very active in the community as well. He has served on numerous boards and commissions ranging from the United Way and Chamber of Commerce to the Salvation Army. He has held leadership positions in each board that he served on.
John has been very active in Lions since joining the Lander, WY Lions in 1981. Since that time, he has held a club office all but three years. He has been voted the Lion of the Year six times by his fellow members. On the District level John has been Zone Chairman several times, Region Chairman twice, Cabinet Secretary and District Governor. Lion Emmett has served on both the District 5SE and District 15B cabinets. He is a Progressive Melvin Jones Fellow, a Guiding Lion and has received the Howard Hanson Memorial Award from the SD Lions Foundation, as well as, two International Lions President's awards.
John and his wife Cathy have been married 43 years. They have three adult children and six grandchildren.
Lions Clubs International is the world's largest service club organization with more than 1.4 million members in approximately 46,000 clubs in more than 200 countries and geographical areas around the world.