LIONS DONATE TO THE SHRINERS SICK CHILDREN'S HOSPITAL
GEARY SUPER HEROS
GEARY SUPER HEROS COLLECT FOR THE OROMOCTO FOOD BANK
2019-20 and 2020-21 Environmental Project
Please see below, the link to JDI's Facebook post from earlier today, with embedded YouTube video link, celebrating Canadian Lions Club Centennial.
https://www.facebook.com/JDICareers/photos/a.398497693637240/1668214053332258/?type=3
https://www.youtube.com/watch?v=KHc92H_njlg
2019-20 DG Lloyd Soucie contacted J.D. Irving Woodlands to supply us with trees. The Lions of District took orders for trees to be planted - 10,000 trees.
2020-21 DG Paul with with the help of Irving NB oversaw the distribution of 10,00 trees to be planted in New Brunswick, Prince Edwards Island and the state of Maine.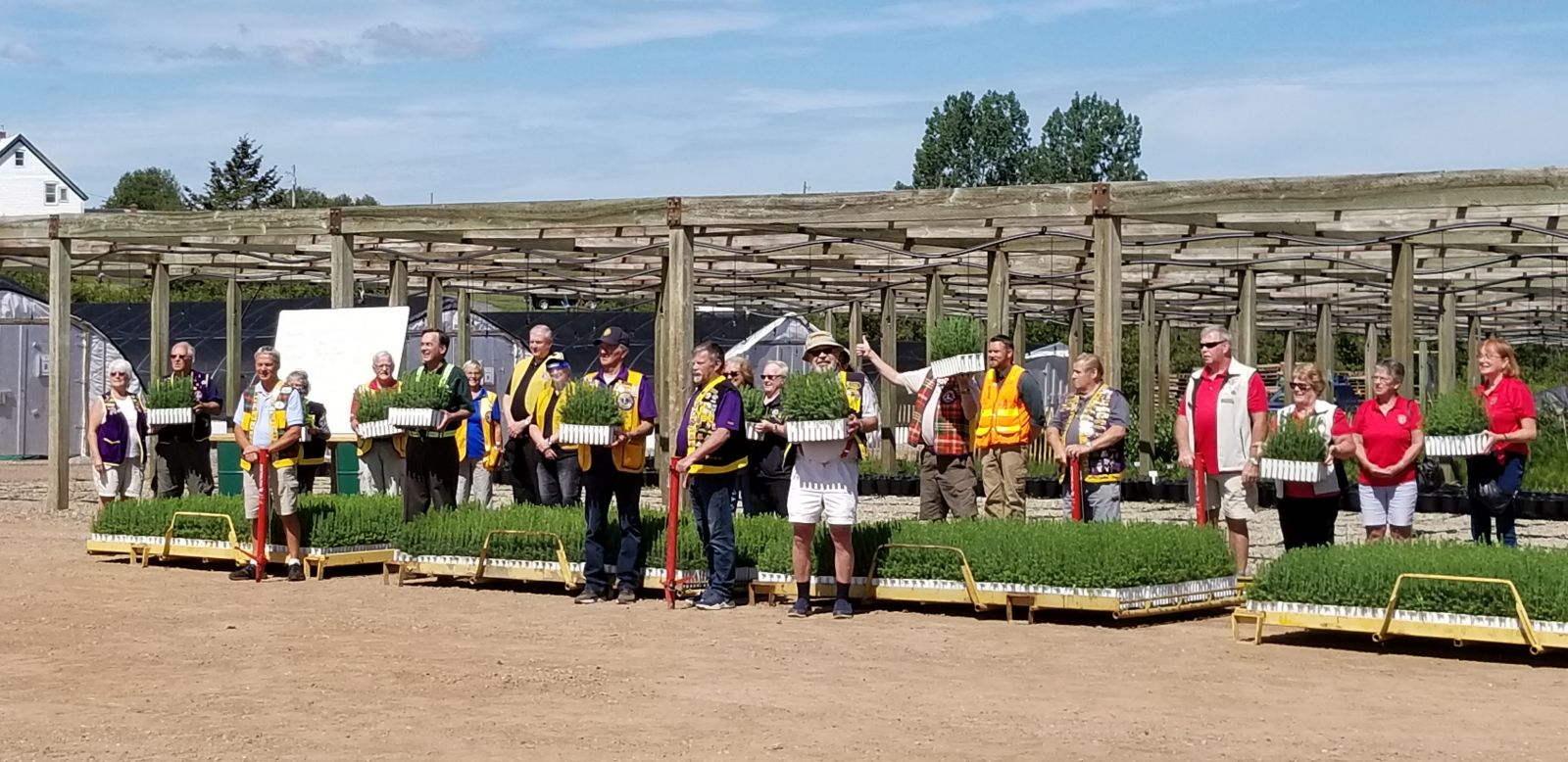 Planting 10,000 trees thanks to the donation from J.D. Irving Woodlands to supply us with trees and the Lions of District N 1 for the project management. (See photo gallery)