District A-9 Lions Voting Cabinet 2021 - 2022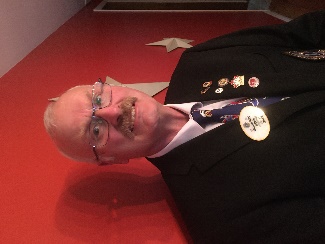 Immediate Past District Governor
William (Bill) French
Shelburne & District Lions Club
Bill was a charter member of the Huttonville Lion's Club in 1981-82. He transferred to the Honeywood and District Lions club in 1990-91. He joined the Shelburne Lions club in 2001.
Bill has been president in all three clubs, served as Region Chair and Zone Chair twice. Lion Bill is a progressive Melvin Jones fellow and had perfect attendance for 39 years. Bill and his family have farmed for five generations and are the largest rhubarb grower in Canada. Bill and his wife Diane have 2 children and three grandchildren.
---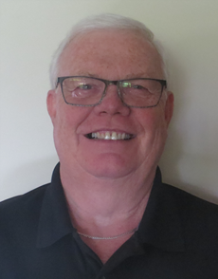 1St Vice District Governor
Larry Irwin
Ripley & District Lions Club
Larry joined the Ripley and District Lions for the 2nd time in 2011 having previously belonged for 5 years 1995 – 2000 prior to moving for work. Returned to the club when he and Marianne moved back home in 2011. He has been active within the Ripley club as 2nd Vice, 1st Vice and President. He has been bulletin Editor twice and also served as Director twice. Larry has been Co-Director of the Christmas hamper Program the past three years and currently on the committee starting a Lions Memorial Grove in Ripley. Served as Zone 3 Chair in 2019-2020. Larry is now a Certified Guiding Lion.
Larry is married to Marianne with two grown children and two wonderful grand daughters. Golf, travelling and singing are pastimes he enjoys.
---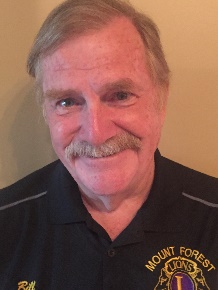 2nd Vice District Governor
William (Bill) Yelland
Mount Forest Lions Club
Bill retired nine tears ago when he and Susan purchased their current property. After they completed the major renovations they joined the Lions in Mount Forest in 2015.
Bill has served as first VP, club President and Zone Chair.
Bill had spent most of his career in the manufacturing sector producing branded merchandise, retail decorated kitchen ware, and the North American promotional products. He has served on the national industry board of directors as chairman and given courses at North American conventions.
Bill joined the Lions to meet new friends and help out in their adopted community. He experienced through participation and the input of his mentors that unique wonderful tingle inside when a community project works. And Bill adds, needless to say, I value the time I get to spend with fellow Lions.
---
Cabinet Secretary
Brenda McRae
Hanover Lions Club
Brenda is a charter member of the Hanove Lions Club since 2008. She has served on the club executive for 10 years in the roles of Secretary, Newsletter coordinator, Webmaster, Social Media & Advertising Chair, VP and President. She enjoys singing in a choir, camping and writing
---
Cabinet Treasurer
PRC Barry Sinclair
Barry joined the Orangeville Lions Club in 1998. He has served as club president, secretary, treasurer as well as on a number of club committees. In addition, he has served as Region Chair and the Zone Lead on the Sight First II campaign. He is both a Melvin Jones and Helen Keller Fellowship recipient.
Barry spent many years in the agriculture industry and is currently an agricultural consultant and personal financial advisor.
Barry and Linda reside in Orangeville and have 3 children
---
Zone 1 Chairperson
Richard Dreja
Sauble Beach & District Lions Club
Richard joined the Sauble Beach and District Lions Club in 2017, when he and his wife Wanda (also a Lion) moved to the area after their return from France. He has two married children, a daughter and son, and three grandsons (the reason for their return from France!). Richard studied Urban Planning in Ryerson but his career was spent in management in the Petroleum industry, Eldercare and the Tourism industry in Provence, France.
His passions are his family, wood carving, fishing, and wine. Lionism offers him a way to repay some of the good fortune he has enjoyed in life. He has served on the Membership Committee of his club, has been Vice-President and President in 2020/2021. Richard is now looking forward to serving as Zone Chair for Zone
---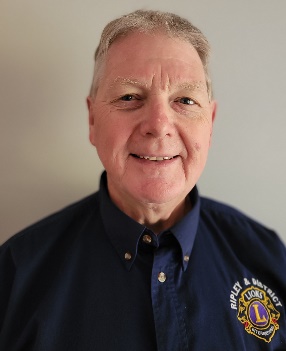 Zone 3 Chairperson
John Kelly
Ripley Lions Club
John was born in Kincardine and when he finished school he worked in the bank for five years and then for his father-in-law for four years. At that time he started working in the cheese industry making cheese and managing cheese plants.
John and his wife, Nancy, have four children and six grandchildren. They have been married for fifty-one years. When John retired, they moved from Woodstock back to the Ripley area where they have many family and friends. John currently manages four broiler chicken barns to keep himself busy.
John joined the Ripley Lions five years ago and he has just completed his second year as club president.
---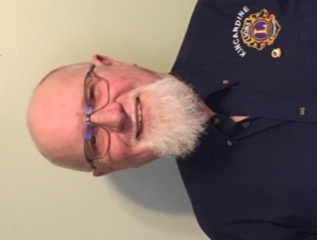 Zone 4 Chairperson
Paul Kozma
Kincardine & District Lions
Paul was born in Maidstone, ON He joined the Essex & Scottish Infantry Regiment, from January 24, 1973 to December 1, 1978. Paul was employed at the University of Windsor, Diffracto Ltd., Ontario Hydro, Ontario Power Generation,, and Bruce Power.
Paul first joined the Kincardine & District Lions Club in 1982 till 1987. He rejoined on January 15, 2013, and was present in 2019 – 2020, As Zone 3 chair, last year, Paul was instrumental in getting all 5 clubs in Zone 3 to donate into the Chemo Care Program.
He has been granted a "Life Membership" into the "Lions Foundation of Canada". Paul is married to Lion Kathy.
---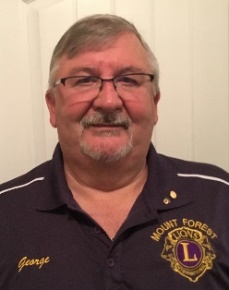 Zonne 5 Chairperson
George Laurencic
Mount Forest Lions Club
George is in his 9th year of LIONISM as well as his 9th year of retirement. He spent his entire working career in retail, working for Sears Canada for 30 years Walmart Canada for 6 years and he held contract positions with two other companies until he took early retirement in 2014.
George and his wife have been married for 38 years and they have 2 Children who live in Elora and Hillsburgh (Erin) and 2 grand children (Norah and Weston) who are 18 months and 2 months. Their son Jonathan is a founder and partner in the Elora Brewing Company and their daughter is a Human Resource Director for an Internet Marketing Company
George was born and raised in Streetsville Ont. where he joined the Lions Club in 2013. They moved to Cobourg in 2014 and he transferred to the Cobourg Lions Club where he held all VP positions and President as well as chair of the Cobourg Waterfront Festival. They moved to Mount Forest where they currently reside.
Currently, George is 1st Vice as well as Bingo Chair for the Mount Forest Lions. He was also the A9 Diabetes Chair for the last two Lions terms. He is a Judge Brian Stevenson and Melvin Jones recipient.
George enjoys golfing and camping. He is a passionate Blue Jay Fan and diehard Leaf fan.
---
Zone 6 Chairperson
Rosie Fuller
Grand Valley Lions Club
Rosie is a trainer and busdriver for Attridge Transportation in Dufferin. In her spare time she enjoys crocheting, camping and hanging out with her hubby and their lab/collie dog Magoo.
---
Zone 7 Chairperson
Judy Worsely
Clifford and Distict Lions Club
Judy has been a Lion since 1990. In addition to serving as President, Secretary, Treasurer and Director at the club level, she has also served as Zone and Region Chairman. Judy held the position of Zone Chair from 2018 to 2020, and served as Environment chairman in 2020-2021. A Melvin Jones Fellow, Judy is the mother of a son and a daughter and grandma to five. She is retired from a life of service as an RPN for 47 years, and spends time now with her partner Werner Rodde.
---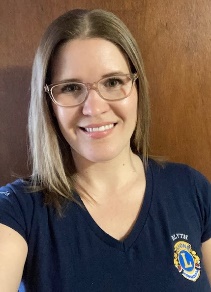 Zone 8 Chairperson
Victoria Sider
Blyth Lions Club
Victoria joined the Lions club in 2016; She has served as Vice President and President. She says she is very passionate about her job, working in the transportation field both as a driver and dispatcher. If she am not enjoying a truck show, she is spending time with her partner working around their house. Other passions are cooking and reading true crime novels.
---
Zone 9 Chairperson
Penny Overboe
Londesboro & District Lions Club
Since becoming a Lion in 1997, when she became a member of the Mitchell Lions Club, Lion Penny has been fortunate to have served in three Districts and belonged to three Clubs. While in Mitchell Lion Penny had the opportunity to serve as a Director and then 1st Vice President. In addition, Penny spent six years as a Counsellor at the A9 Charlie Shaw Youth Exchange Camp. Transferring to the Sault Ste. Marie Lions Club in A5, Penny served as a Director, as Secretary and as Club President. Transferring to District A 15 and the Bayfield Lions in 2003 provided opportunities for Lion Penny in her club as Secretary and in the district as the Zone Chair and then Region Chair. Penny also served as a Guiding Lion for West Coast Lions Club. Transferring to the Londesboro and District Club in 2018 brings her back to A9.
Lion Penny has received a number of awards including District Governor's Appreciation Award, LFC - Life Member, Knight of Lake Joe, Guiding Lion Extension Award, Lions Quest Fellowship and a Melvin Jones Fellowship and a Progressive Melvin Jones Fellow.
Lion Penny and Lion Dave have been married for 53 years and enjoy their family of two Children, 6 Grandchildren and 2 Great Grandchildren. Penny retired from the Insurance Industry in 2015. While her love of gardening, playing cards and golf take-up some spare time, her most favourite activity is spending time with family and friends.