---
Multiple District 24 Lions of Virginia
E-clubhouse
---
Welcome Future Lions and our Amazing Current Lions to our New State E-Clubhouse.
Lions Code of Ethics
To Show my faith in the worthiness of my vocation by industrious application to the end that I may merit a reputation for quality of service.
To Seek success and to demand all fair remuneration or profit as my just due, but to accept no profit or success at the price of my own self-respect lost because of unfair advantage taken or because of questionable acts on my part.
To Remember that in building up my business it is not necessary to tear down another's; to be loyal to my clients or customers and true to myself.
Whenever a doubt arises as to the right or ethics of my position or action towards others, to resolve such doubt against myself.
To Hold friendship as an end and not a means. To hold that true friendship exists not on account of the service performed by one to another, but that true friendship demands nothing but accepts service in the spirit in which it is given.
Always to bear in mind my obligations as a citizen to my nation, my state, and my community, and to give them my unswerving loyalty in word, act, and deed. To give them freely of my time, labor and means.
To Aid others by giving my sympathy to those in distress, my aid to the weak, and my substance to the needy.
To Be Careful with my criticism and liberal with my praise; to build up and not destroy.
---
​​Virginia Past International Director
1977 - 1979
Lion John O. Gregory
​ ​Manassas Host Lions Club
​Rest in peace and thank you for your years of dedicated service to Lions around the world.
Obituary for John Oliver Gregory
John Oliver Gregory, age 96, of Manassas Virginia entered his eternal life on Monday, June 4th surrounded by loving family. A fine gentleman from a generation past, when class and character were important to the way of life.

Born in Manassas on March 5, 1922 to John and Virginia Gregory. He and his family have been a pillar of Manassas. John served in WWII for the Coast Guard, stationed in both the Pacific and Atlantic regions of operations. He also served as Commander for the Veterans of Foreign War. He founded Gregory Construction in 1954 which has played a vital role in shaping the landscape of Manassas, Prince William County, and the surrounding region. John's passion in construction was building churches and his detail was impeccable.

John was very active in the community. In 1964, he was one of the Founders of Prince William Hospital, and sat on the Board of Directors. He was co-founder and served as Chairman of the Board of Directors for Security Bank, now part of BB&T. He sat on the Manassas Economic Development Authority Board until he stepped down last June at the age of 95. He has dedicated his life to serving local, state, national, and international causes of the Lion's Club here in Manassas for over 70 years. He was International Director for three years and awarded the highest honor of the Lion's Club, the Melvin Jones Award for Service and the Ambassador of Good Will. John and his wife, Angela, were instrumental in forming the Republican Party in Manassas. He served as Chairman of the City of Manassas, Manassas Park, and PW County Republican Party and was elected to the State Central Committee. John served on Board of Directors for the Flory Small Business Center, Inc. until his death. He was also a lifelong member of Bethel Evangelical Lutheran Church.

John is survived by his sister, Mariam Gregory Dvorak and his brother, Gerald Gregory, both of Manassas; his three grandchildren: Taylor Grace, Jessica Angela, and John Scott, Jr. He leaves behind six nieces and nephews: Sharon Jacobs, Deborah Mallonee, William Gregory, Larry Gregory, Lorraine Neill and Annette Wyeth. He was preceded in death by his parents, John Lawrence & Virginia Strode; his wife, Angela; his son, John Scott, Sr., and his two brothers, Elwood and James.

The family will receive friends from 3:00 – 5:00 & 7:00 – 9:00 P.M. on Friday, June 8, 2018 at Pierce Funeral Home, 9609 Center St., Manassas. Funeral Service will be held at 10:00 A.M. on Saturday, June 9, 2018 at Bethel Evangelical Lutheran Church, 8712 Plantation Lane, Manassas with Pastor Jeff Wilson officiating. Internment will follow at Stonewall Memory Gardens in Manassas.

In lieu of flowers, expressions of sympathy may take the form of contributions of the following:
The Flory Small Business Center
https://www.florybusinesscenter.com
/
The Freedom Museum
http://freedommuseum.org
/
The Lion's Club International-Preserving Sight Foundation
https://www.lcif.org/EN/support-our-work/donate-now.php
---
​Congratulations 2018 - 2019 MD24
Council of Governors
​Lion John Knepper- Broadway Lions Club
​MD24 Council Chair-Elect
​Lion Wilma Murphy - 24-L
District Governor-Elect
​Lion Rick Carroll - 24-C
​District Governo-Elect
Lion Jeff Gaddis - 24-I
​District Governor-Elect
​1st Vice District Governor's-Elect
24-L Lion Scott McMurrain - Staunton
​24-C Lion John Seaborn - Bristol Evening
​24-I Lion Lew Adams - Danville Host
​2nd Vice District Governors-Elect
​24-L Lion Glen Logan - Alexander Asian American
​24-C Lion Jean Cook - Wytheville
​24-I Lion Patricia Jones - Oceanside
---
---
​2018 LOVF RAFFLE WINNERS
$10,000.00 1st Place
Victor Cantoni
Meadows of Dan, VA
$500.00 2nd Place
Luke Cropp - Fairfax, VA
Ticket sold by - Lion Michael Cropp
$500.00 3rd Place
Linda Hostetter - Wytheville, VA
Ticket sold by - Lion Carlisle Hostetter
---
---

2017-18 International President Naresh Aggarwal
Upgrading Our Service to You—as a Lion
Namaste! The divine in me salutes the divine in you. Welcome to our new century. My goal over the next 12 months is very simple—to reach a new level of service to Lions and from Lions. Before I ask you to reach a new level of service, Lionism will reach a new level of service to you.
So how can I serve our 1.4 million Lions? I cannot give everyone senior positions. I cannot give you money. I cannot meet all of you. However, I plan to touch all of your lives with the power to serve.
So let's examine every stage of one's Lionistic career and how I can help. The first stage is becoming a new member. When I became a new member 43 years ago, I suddenly felt as if I had left my hometown and become a man of the world. This year, I want every member to download our new mobile app. This will connect all our members on one global platform.
The next stage is beginning to serve. As a member of the Batala Smile Lions Club in Punjab, India, I was proud of how the community began to respect me. This respect depended on the number of people I served and how many people were aware of this service. We now have a new Global Service Team. Your District GST leader will identify projects that serve the maximum number of people per dollar and per hour. They will also train Lions on how to convert a normal project into a Legacy Project via Lions branding and public relations.
The third stage is aspiring for leadership. While I enjoyed rising up the Lions' ladder, I sometimes wished that our leaders focused more on work than on long speeches. A new awards system will incentivize the efforts of Lion leaders in the right direction. We plan to reward retention of members, hence keeping the focus on you—our existing members. New awards will also be given for involving over half the club in service and for creating the most Legacy projects.
As a global leader of Lionism, I want to keep every Lion connected to Lionism. Our new Welcome Home program is an international online club for members unable to attend club meetings. Meetings and fee payments are conducted entirely online.
The last stage is now. I want to give every Lion the same goal for the next 12 months. My dream is that every Lion will serve 10 people each month. If this happens, we will serve 170 million people this year— a big increase from our current level of 100 million and a big step toward our goal of serving 200 million annually by 2020. This is the focus of all my meetings around the world.

All the best. See you as I travel around the world.
Naresh Aggarwal
Lions Clubs International President
---
What Does it Mean to be a Lion?
About
In 1917, Melvin Jones, a 38-year-old Chicago business leader, told members of his local business club they should reach beyond business issues and address the betterment of their communities and the world. Jones' group, the Business Circle of Chicago, agreed.
Overview
The Commonwealth of Virginia proudly joined its ranks in 1921. Currently there are six Districts representing 300 Lions Clubs and close to 7,500 Virginia members.
Misson
To empower volunteers to serve their communities, meet humanitarian needs, encourage peace, and promote international understanding through Lions Clubs.
Description
With the simple motto of " We Serve ", the Lions of Virginia work tirelessly to better the Commonwealth. Helping the blind and visually impaired was the first project of Virginia Lions Clubs and continues to be our biggest project of all. Although Lions have been known to work with the blind and hearing impaired, we will do anything for those in need night and day the Lions of Virginia will serve you.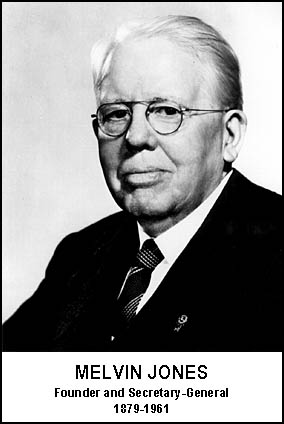 General Information
Lions are constantly seeking civic minded citizens who are willing to donate some time and effort toward making our communities better places in which to live. If you are interested in visiting a Lions Club, please contact The District Governor in your area to receive an invitation to a Lions Club. You can join us and learn more about what Lions really do to help their fellow man. Membership in a Lions Club is by invitation only; however, the only requirements are to be of legal age and good character. Through membership, Lions not only help people in need, but they have opportunities to develop personal friendships and gain valuable leadership skills which can be used in their work or in their personal lives.
---
What Does our Site have to Offer You?
Each District is listed with a link to the District Website. Please take a few minutes to visit the sites.
Click here to find out more about
Lions Clubs of Virginia
State foundations and associations are what make up some of the most amazing parts of the MD-24 Lions team. If you would like to learn anything and everything about them then please click the link below.
State Foundations and Associations
Applications and forms are an important part of what we do in or daily live as lions. Below is a link that will get to all of the state and international forms pertinent to you as a lion.
State and International Forms and Publications
For information regarding Lions Assisted Medical Projects please see Projects page
The history of those who have served our state and districts is an important one. The link below honors all those who have served as Past District Governors (PDG's) Past Council Chairs (PCC) and Past International Directors (PID).
LIONS CELEBRATE 100 YEARS OF SERVICE
Learn more about Lions Centennial Celebration
---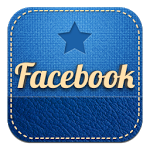 Lions Clubs International is the world's largest service club organization with more than 1.4 million members in approximately 46,000 clubs in more than 200 countries and geographical areas around the world.