District Governor Dave Stockum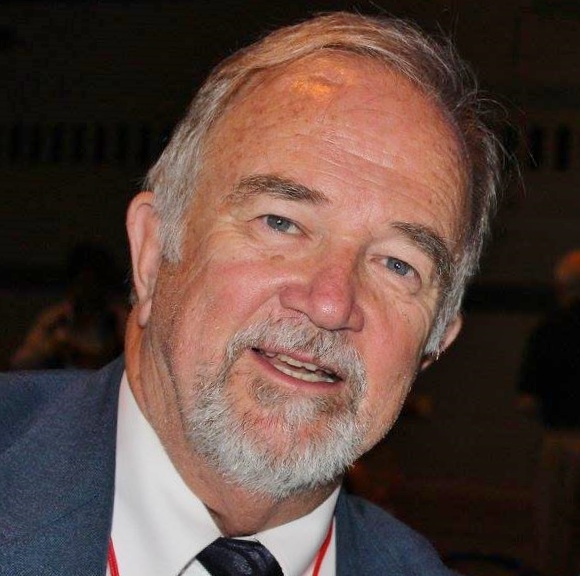 Born in Zanesville, Ohio, May 24, 1950, Dave graduated from Lorain Brookside High School in 1968. He graduated from Cornell University in 1972 and began a career teaching English, mostly in the Lancaster City Schools. He was Southeastern Ohio Football Coach of the Year in 1978, leading the Little Muskies of John Glenn High School to an undefeated regular season, ranked second in Class A Football. This was the school's highest ranked season since Dave's father, "Spike" Stockum, led the New Concord Little Muskies to a similar season and ranking in the mid-50's.
Finishing his 35 teaching career at Lancaster High School in 2008, Dave joined the Rushville Union Lions. Secretary for the Rushville Lions from 2009 to 2013, Dave has served as third, second, and first vice president, as well as currently serving as the club president. Dave has been Assistant Zone Chair and Zone Chair for Zone 4 of District 13K and is currently serving as 1st Vice Governor of District OH 7. He has served as Assistant to the Coordinator of the District GLT, attended RLLI 1 and 2, and is currently selected to take part in RLLI 3. He has also acted as an instructor in the District Leadership School. Dave has received a number of awards for his participation in district activities and was awarded the Melvin Jones designation at the 2015 Ohio Lions State Convention for his role in the OSSB Marching Band Project to support the band's trip to represent Ohio in the 2015 Memorial Day Parade in our Nation's Capital.
Single, Dave has four grown children: Michael, a program director in the Fairfield County Juvenile Court System; Ben, an actuary for Great American in Cincinnati; Billy, a loan assessor for Chase Bank in Columbus; and Betsy, (Mrs. Jayme Tacderan), mother of Madalynn, Dave's granddaughter.
1st Vice District Governor Barb Bachman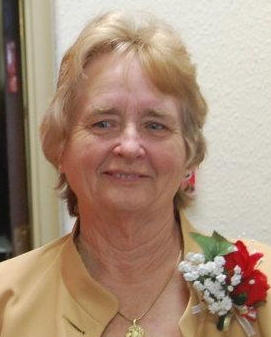 Lion Barb was a member of Millersport Lion-ess from November 2005 until 2012. During that time, she served as Board of Directors, Secretary, Treasurer and she was President from 2007 to 2009. She received an excellent president award twice and her club received the Club of the Year Award in 2009.

She served as a member of the Millersport Lions from 2006 to 2015. She worked on the membership committee for 2 years and was membership chairman for 1 year, She, with the help of Lion Ida Roh-rer, developed classes for new members on the history of the Mil-lersport club, the basics of Lionism, and how Lions International was formed. She worked as Co-Chair for the Millersport Sweet Corn Festi-val Souvenir Book for 2 years and served 6 years as Chairman. She worked 2 years as a helper in the major prize booth for the Millersport Sweet Corn Festival and served 8 years as the Chairman.

As a Lion, Barb received a Knight for Sight and 2 Dick Bryant awards. She received a Council Chairman award of excellence in 2013 and an International Leadership award from Wayne Madden in 2013. In 2014 she received the Ohio Council of Governors and International Leadership awards from Barry Palmer for her service as Zone Chair along with the Zone Chairperson Award for all four quarters. She is a graduate of Guiding Lion Training. She served as Zone Chair from 2013-2014 and assistant Zone Chair 2014-2015. She served as Zone 4 Chair for 2015-2016. She is also certified as a Vision Screener.

She served as assistant to the International Convention Committee as a pin seller for the last 6 years. She is currently serving her fifth year on the Public Relations and Marketing Committee, with the last two being the secretary for the committee.

She has attended 4 USA/Canada Forums. 11 District 13-K Denny Irwin Leadership Schools, 2 International Conventions, and 3 Zone Chair training classes. She is a graduate of Senior Leadership Institute and Emerging Lions Leadership Institute.

She is currently a member of the Baltimore Lions Club. She will be serving as Secretary for 2016-2017.

A single parent of 3 children, 6 grandchildren, and 7 great-grandchildren, she is now happily married to PDG George Bachman, the love of her life.
2nd Vice District Governor Greg Randolph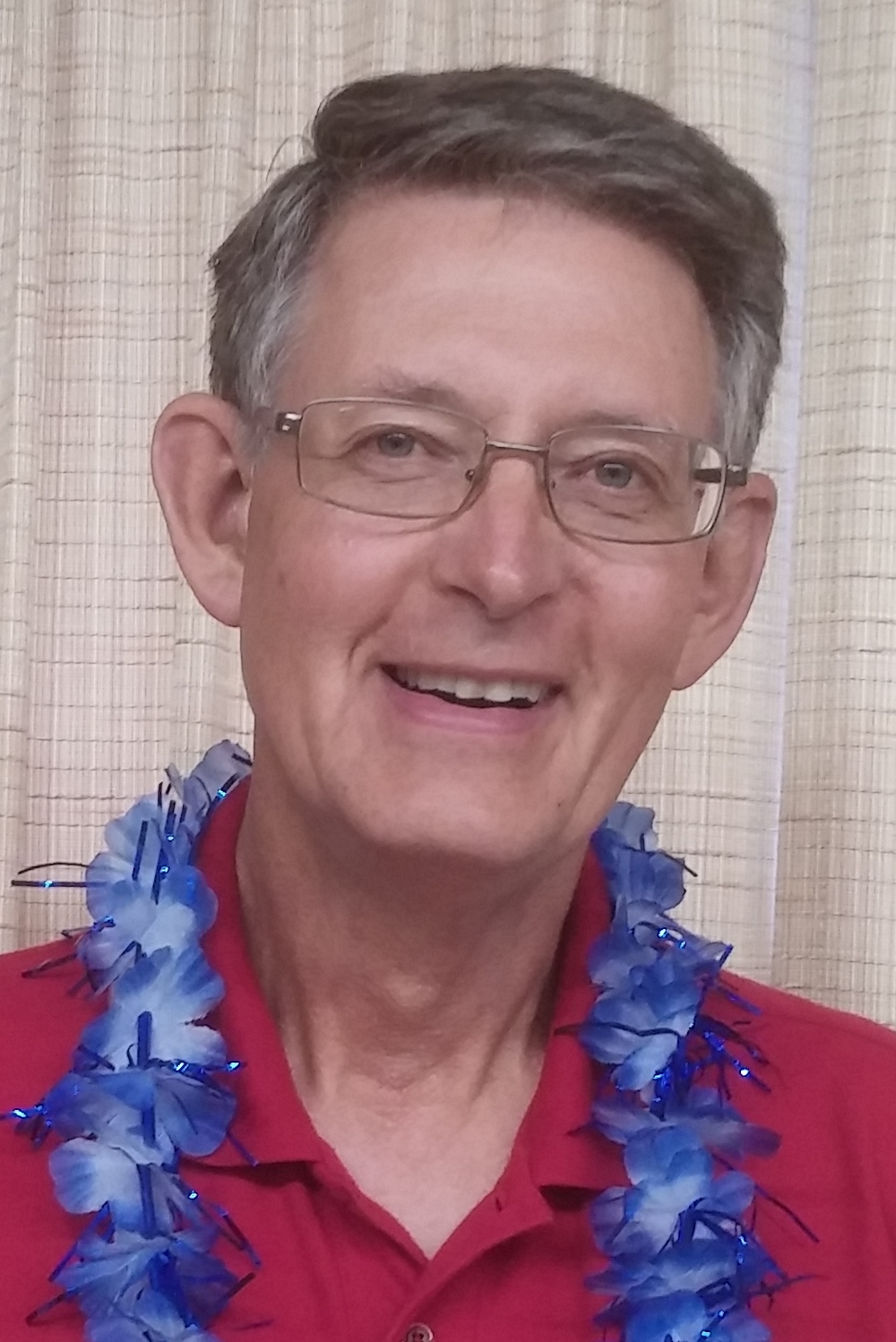 Lion Greg was born and grew up in West Virginia. He served in the Army from 1967-1970 as a preventive medicine specialist spending time overseas in Okinawa. Upon completion of his service, he graduated with a Bachelor's degree in secondary education from Glenville State College in West Virginia. He taught school, became a restaurant manager and later retired from the retail building industry as an assistant manager. At 50 years old, he returned to college to obtain a degree as a computer support technician. Lion Greg completed his working career in 2011.

Lion Greg joined the Belpre Lions Club in 1982. He served as chairperson of the club's annual French fry sales at the Belpre Homecoming. He served as secretary for multiple years before serving as 3rd vice president and president. He served as zone chairperson from 1989-1991.

Lion Greg was GMT coordinator for the district. He recently served as the district's Alert chair. He has served as an instructor at the District 13-K and 13 OH7 Leadership School and is currently secretary for the Scenic Hills Lions Club. He is also certified as a vision screener.

Lion Greg has received the Melvin Jones Fellow award. He has also received the Membership Key and Membership Advancement Key. He received one International President's Certificate of Appreciation and an International Leadership medal. He has graduated from Regional Lions Leadership Level I.

He and Julia have been married for 49 years and have two sons and five grandchildren. Older son, Kevin, lives in New Jersey where he is a manager for a machining company. Their son Aaron lives in Powell, Ohio with his wife Jennifer and two children. Aaron works for Chase Bank.
Cabinet Secretary Cathy Dardis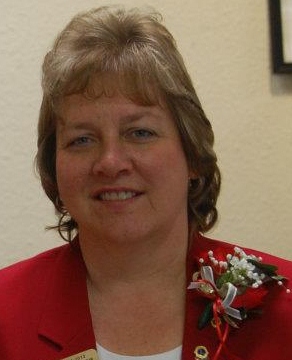 Lion Cathy Dardis joined the Bloom Carroll Lions Club in March 2007 and has served the Club as 2nd Vice President, 1st Vice President and President (2008-2009). Lion Cathy currently serves as the Club's Secretary and has held that position since 2010. She also currently serves on the Constitution and By-Laws committee and the Finance committee.

She has served the District as Assistant Zone Chair, Zone Chair, Women and Family Coordinator and has assisted Lion Dan Osborn with Secretary training at District Leadership School.
She has attended the USA/Canada forum in Memphis, TN (2009) and Lions Club International Centennial Convention in Chicago, IL (2017) as well as several Ohio Lions Winter Retreats.

Lion Cathy is a graduate of Lancaster High School. She received her Bachelor's degree from Wright State University. She currently is employed as the Registered Operations Coordinator at Stifel, an Investment Company. She is also the Treasurer of Chelle's Angels, an all-women's motorcycle riding club and their motto is "Ride to Give". She has served on the St. Mark Catholic Church Finance Committee for 25 years.

She lives in Carroll, Ohio with her husband Richard. Lion Cathy likes to travel, ride her Can-Am Spyder and enjoys being with her family and friends.
Cabinet Treasurer Lilane Fox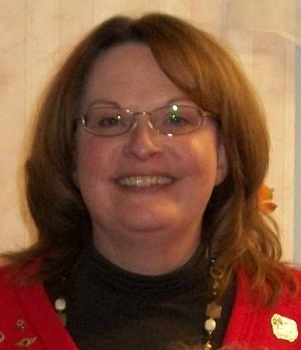 Lion Lilane is a member of the Pickerington Lions Club. She has served many years as the Club's Membership Chair, and created a membership program that has gained the club over 40 new members thru the years. She became 3rd VP in 2003, going on to be President in 2006-2009.

She joined the District 13-K cabinet as Zone 4 Chair in 2009. In 2011, she became Region 1 GMT chair, developing the Membership Toolkit. This Toolkit is a resource for membership chairs and includes her membership program and her orientation program, done through brief quizzes at club meetings. She currently serves as Sight & Hearing Chair for District OH7, and was instrumental in getting the District's vision screening program started. She is also on the Pilot Dogs Board.

In 2015-2016, she led an effort which gained approval for the new MD13 Sight & Hearing Foundation. In 2016, she became chair of the MD13 Sight & Hearing committee and the Foundation.

In October, 2012, Lion Lilane began serving on the Central Ohio Lions Eye Bank Operating Board, assuming the position of Chair in 2016.

She was awarded a Melvin Jones Fellowship and Knight for Sight from her home club. She received the Council Chair's Award of Excellence; the International President's Certificate of Appreciation twice; and the International Leadership Award.

Lion Lilane is married to Lion Brian Fox, and lives in Pickerington, Ohio. They have two children, Stephanie and Tommy, both Leos. Lilane is an actuarial analyst with the Ohio Department of Insurance.