District Governor Barb Bachman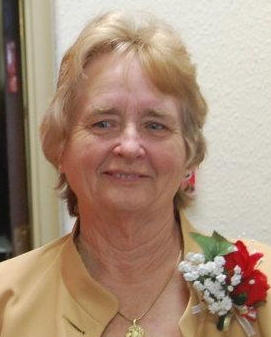 Lion Barb was a member of Millersport Lioness from November 2005 until 2012. During that time, she served as Board of Directors, Secretary, Treasurer and she was President from 2007 to 2009. She received an excellent president award twice and her club received the Club of the Year Award in 2009.

She served as a member of the Millersport Lions from 2006 to 2015. She worked on the membership committee for 2 years and was membership chairman for 1 year, She, with the help of Lion Ida Roh-rer, developed classes for new members on the history of the Mil-lersport club, the basics of Lionism, and how Lions International was formed. She worked as Co-Chair for the Millersport Sweet Corn Festi-val Souvenir Book for 2 years and served 6 years as Chairman. She worked 2 years as a helper in the major prize booth for the Millersport Sweet Corn Festival and served 8 years as the Chairman.

As a Lion, Barb received a Knight for Sight and 2 Dick Bryant awards. She received a Council Chairman award of excellence in 2013 and an International Leadership award from Wayne Madden in 2013. In 2014 she received the Ohio Council of Governors and International Leadership awards from Barry Palmer for her service as Zone Chair along with the Zone Chairperson Award for all four quarters. She is a graduate of Guiding Lion Training. She served as Zone Chair from 2013-2014 and assistant Zone Chair 2014-2015. She served as Zone 4 Chair for 2015-2016. She is also certified as a Vision Screener.

She served as assistant to the International Convention Committee as a pin seller for the last 6 years. She is currently serving her fifth year on the Public Relations and Marketing Committee, with the last two being the secretary for the committee.

She has attended 4 USA/Canada Forums. 11 District 13-K Denny Irwin Leadership Schools, 2 International Conventions, and 3 Zone Chair training classes. She is a graduate of Senior Leadership Institute and Emerging Lions Leadership Institute.
A single parent of 3 children, 6 grandchildren, and 7 great-grandchildren, she is now happily married to PDG George Bachman, the love of her life.
1st Vice District Governor Bill Schultz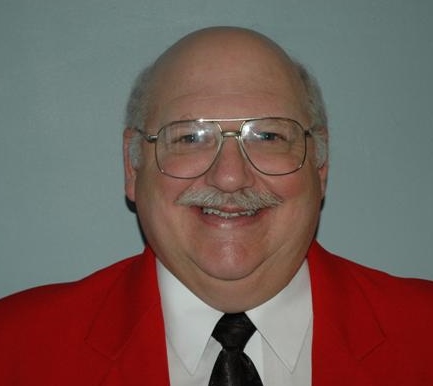 2nd Vice District Governor Ollie Paxton Tipple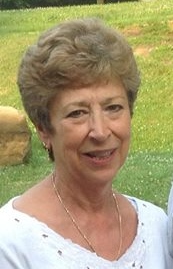 In 2012, the Gallipolis Lions Club began accepting women into their membership. Lion Olllie was the first woman to join. She immediately got active helping with many projects. In the same year she served on the Board of directors and became 3rd VP.
In 2015, she became the first female president! As president, she initiated four new service projects, which the club continues with annually. She was also instrumental in chartering the first Leo Club (River Valley Leos) for the Gallipolis Lions.
In 2016, OH7 was formed and she became Zone 8 Chair, serving in this capacity for two years.
She received extensive training through Lions University, earning a Bachelors and a Masters degree. Lion Ollie also participated in Levels I, II and III of the Regional Lions Leadership Institute. She has attended four USA/Canada Forums and four International Conventions.
In 2014 Lion Ollie was honored as Zone Lion of the Year and as the #2 Lion Catcher. She also received the Council of Governors Chairman's Excellence Award.
In 2017, she received an International President's Certificate of Recognition. She has also received two Council of Governor's Awards of Merit and a Presidential Award.
Lion Ollie has a Bachelors Degree in Education from Rio Grande University and a masters Degree in Educational Administration from the University of Dayton. Since retiring in 2001, she has been very active in serving her community through the Lions Club, the Red Cross, the Junior Women's Club and Hospice.
Lion Ollie married PDG Richard Tipple, whom she met in Lions. She likes to call him "Lion Honey." She and Rick are enjoying life with his grandchildren.
Cabinet Secretary-Treasurer Dan Osborn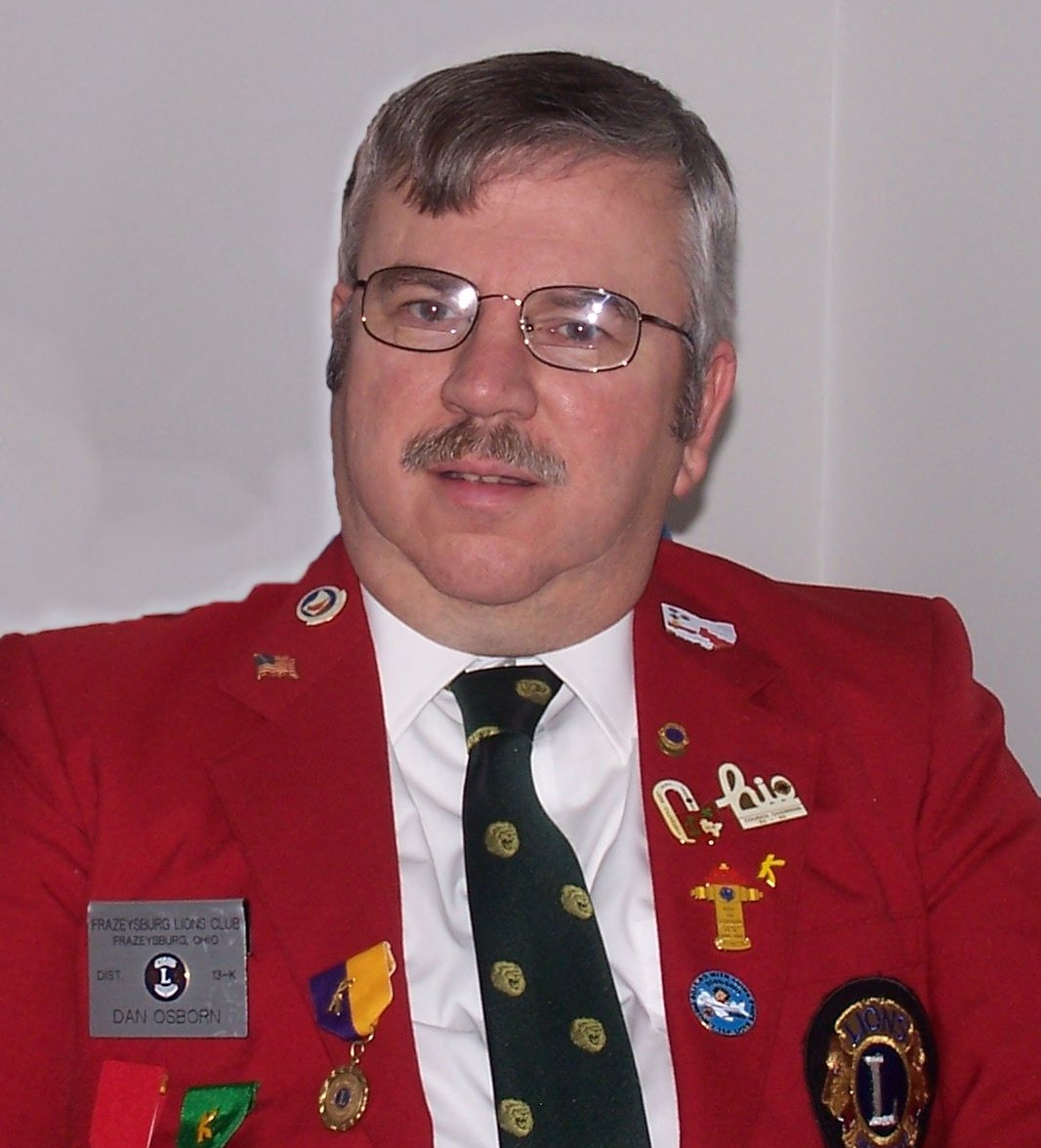 Lion Dan is a 44-year member of the Frazeysburg Lions Club, joining in March 1974. In the club, Dan has been president, Secretary and Treasurer. He has sponsored 3 new members and has 34 years of perfect attendance.
Awards received at the club level include: Lion of the Year, Melvin Jones Fellowship, Knight for Sight, and many Lion of the Month awards.
At the District Level, Lion Dan has served on the International Relations Committee and has held the following positions: Cabinet Secretary-Treasurer (3 terms), District Bulletin Co-editor, Convention Chairman, Information & Tech Chairman (2001-07), District Webmaster (2001-04). He has been an instructor at the District Leadership School for many years.
Lion Dan is the recipient of the following honors: Three Lions International President's Certificates of Appreciation, International Leadership Award, Council of Governors pin & banner from Gov. Stockum, the 1st HWHAO award, and since 1984, Lion Dan has received the annual Excellent Secretary Award.
Lion Dan graduated from Tri-Valley High School in 1968. He retired from the Ohio National Guard in 1990 with 20 years of service. He retired from Owens Corning in 2010 with 41 years of service. Lion Dan lives outside of Frazeysburg with his wife Ruth and daughter Janelle.