MD5M7
District Governor Al Kvistero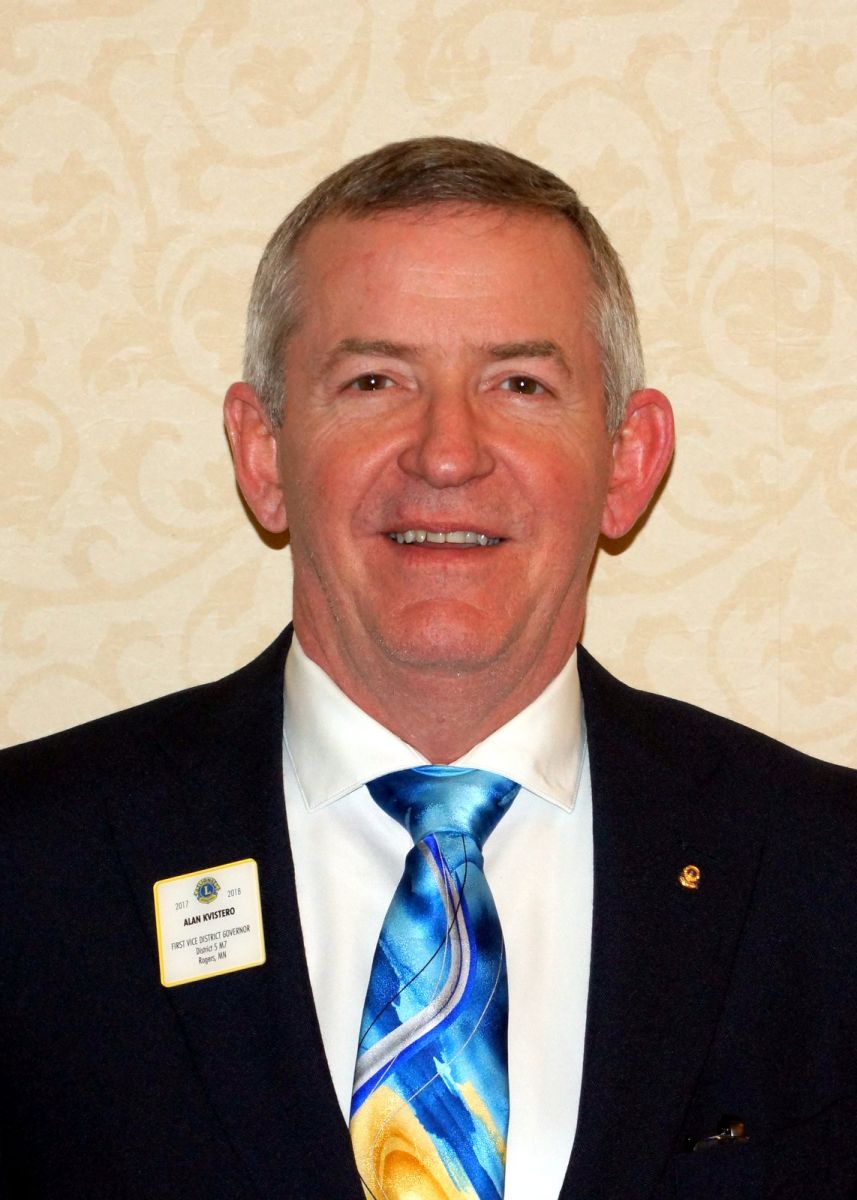 Lion Al and the Hanover-Crow River Lions just recently celebrated their 10th anniversary of becoming Lions. Lion Al was the first club secretary because the night that elections were held, he was the only one dumb enough to have brought a pen. Ten years in the Lions has certainly gone fast.
Lion Al grew up on the family "hobby" farm in Detroit Lakes, MN. He was active with his local 4-H club, winning several trips to the State Fair with projects in Conservation, Photography, Wood Shop and a prized steer. He as also active in the Detroit Lakes FFA chapter and placed in several Forestry contests.
In 1982 Lion Al moved to the Twin Cities and attended Rassmussen Business College and received a degree in Computer Programming. After graduation, he started as a programmer at Datatext and later moved on to ROI Systems where he worked for 34 years. He is currently working as a UNIX System Administrator for Medivators in Maple Grove.
On the district level, Lion Al served two years as a zone chair and 3 terms as the Technology Chair and of course the Vice District Governor positions. He has attended several Multple District Conventions, all but one 5M7 Mid-Winter Conventions and one International Convention.
He is a Melvin Jones Fellow, a Helen Keller Sight Award recipient, Lion of the Year award, and received an International Presidents Leadership award.
In the highlight, Lion Al has been married to Marie for 3 years. He has 3 children, 3 step children, 4 grand children and 1 step grand child.