Welcome to the District 2-A3 Site
Your one-stop for news, updates, event information, leadership details, and more!
Check out the 2021-2022 District 2-A3 Directory HERE now!
Find the District 2-A3 Constitution & By-Laws here
& the District 2-A3 Policy Manual here.
Follow us on Facebook! Click here.
---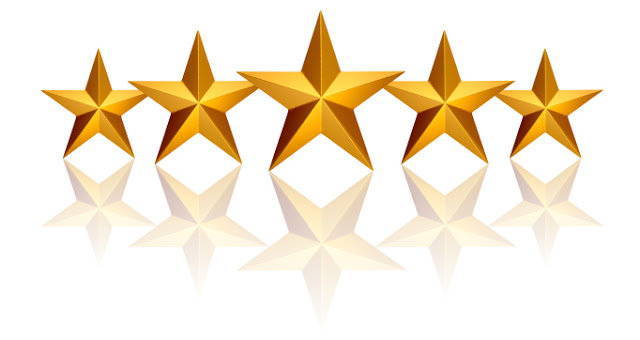 DISTRICT GOVERNOR ROSALIO "LEO" ROSALES
---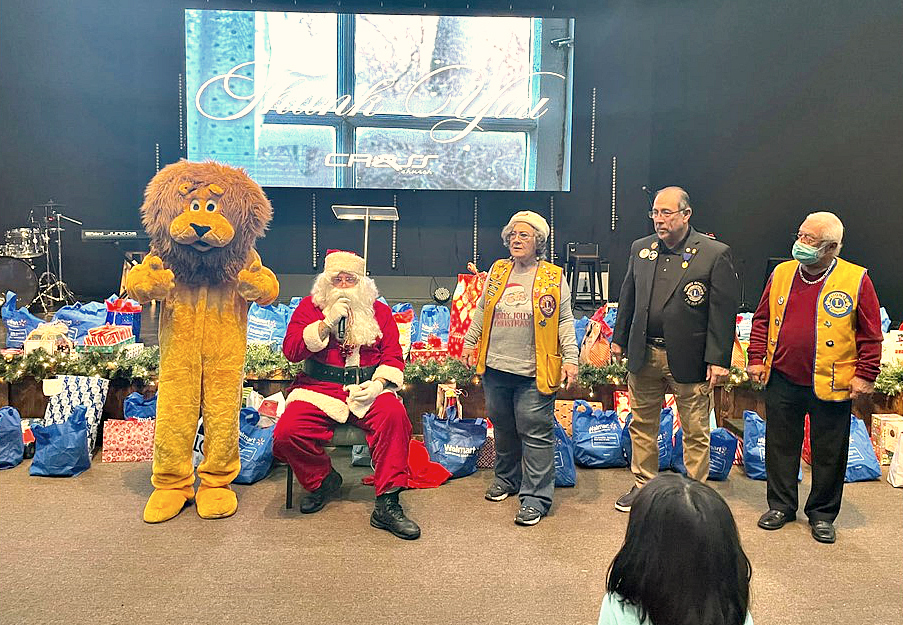 On December 20th, the Lions Clubs of Brownsville sponsored a Tree of Giving Event. Lions Club International District 2-A3 Governor Rosalio Rosales was honored to have been able to attend and help with handing out gifts and serving punch. Thank you, Lion Martha Cramer, for all your hard work getting this Event done. We had so many children receiving gifts that secret sponsors purchased. These sponsors are genuinely the Angels Among Us
! Special thanks to "The Black Bear Diner" for allowing the Lions to set up the Tree of Giving at their restaurant. Also, special thanks and blessing to the Cross Church for using the Church for this special Event. As always, Lions Serve from the Heart
!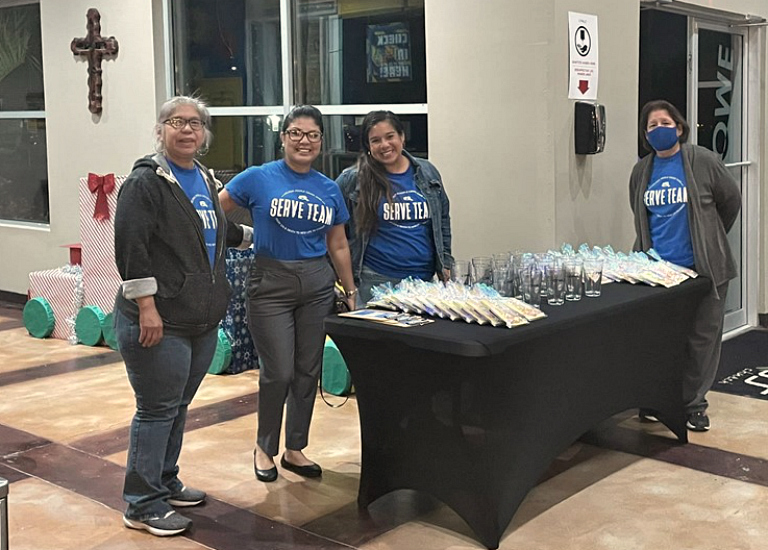 ---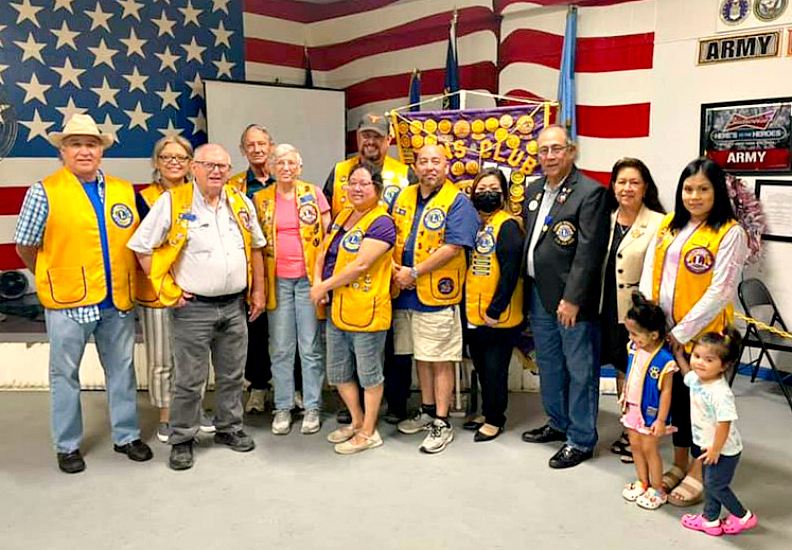 Had a Great Time with the Mercedes Lions Club tonight. Very special thank you to President Peggy Chavez-Yanez and to all the members of the club for her hospitality. Looking forward to inducting the two new club members in December. Proud to be a Lion! WE SERVE🦁!
__________________________________________________________________________________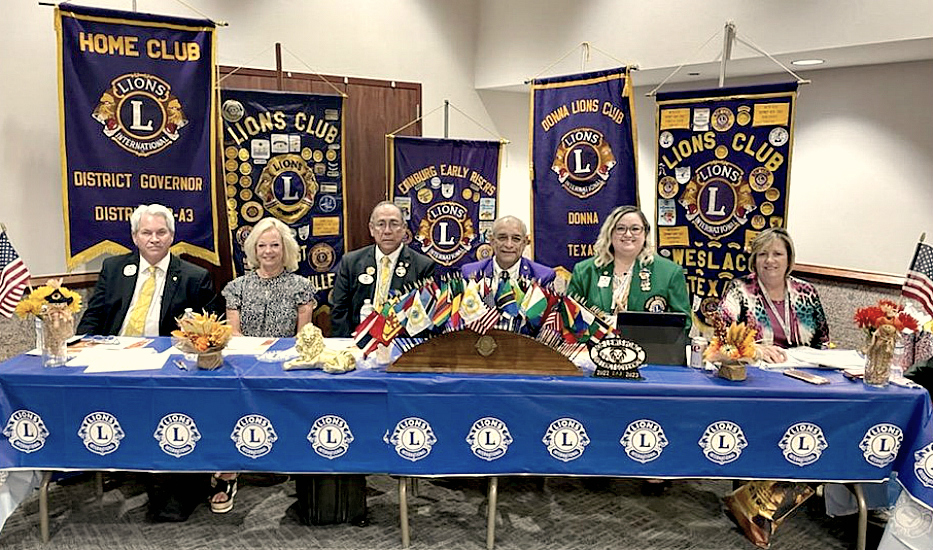 Lions Club International, District 2-A3, held their 2nd Cabinet Meeting in McAllen, Texas, on Saturday, October 23, 2021. Governor Rosalio Rosales presided at the Cabinet Meeting. Governor Rosales and the entire District 2-A3 wanted to extend a "Very Special Thanks" to Texas Lions MD-2 Council Chair Lion Scott Evans as the guest speaker along with his wife Sherrie for attending. The District would also like to thank the Salvation Army of McAllen/ Hidalgo for joining the Lions Clubs of District 2-A3 in the Coat Drive. Finally, a huge thank you to the host clubs, McAllen Palm City Lions, McAllen Evening Club, and the McAllen Noon Club, for a job well done! ❤️🦁 We Serve!
---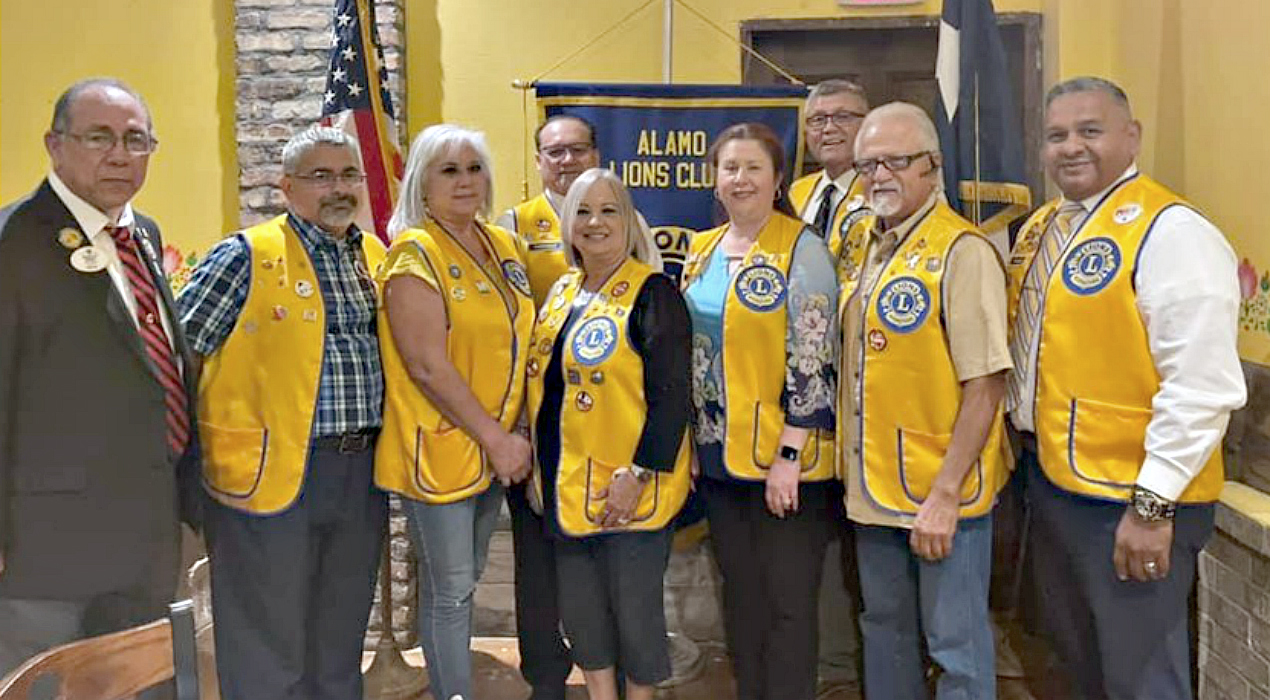 Another great day for Lionism! District 2-A3 Governor Rosalio Rosales had the pleasure of installing the newly elected officers of the Alamo Lions Club . Together In Kindness We Can Do More! Lions Serve.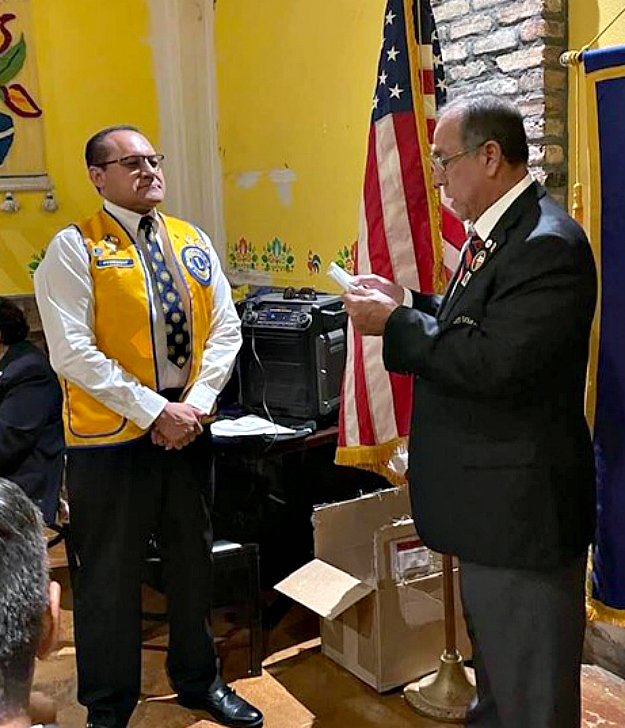 In this picture, DG Rosales provided the Oath of Office to the new Alamo Lions Club President Trino Medina. A special congratulation needs to go out to President Trino Medina because he brought in 11 new members, 2 last week and 9 at the Installation Ceremony.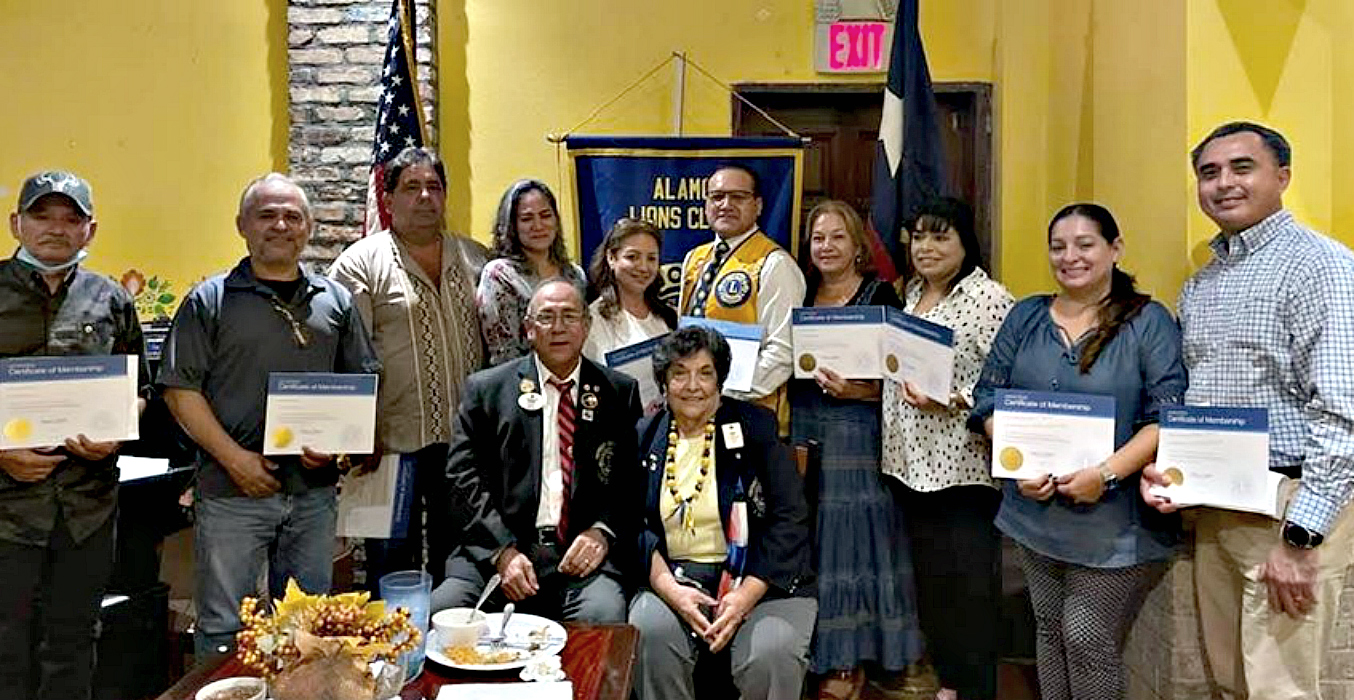 In this picture are the new members that were inducted by PDG Enedina Vela! Again, Congratulations to President Trino Medina and the Alamo Lions Club on a great job they're doing in Alamo!!!
---
Rio Grande City Lions Club Induction Ceremony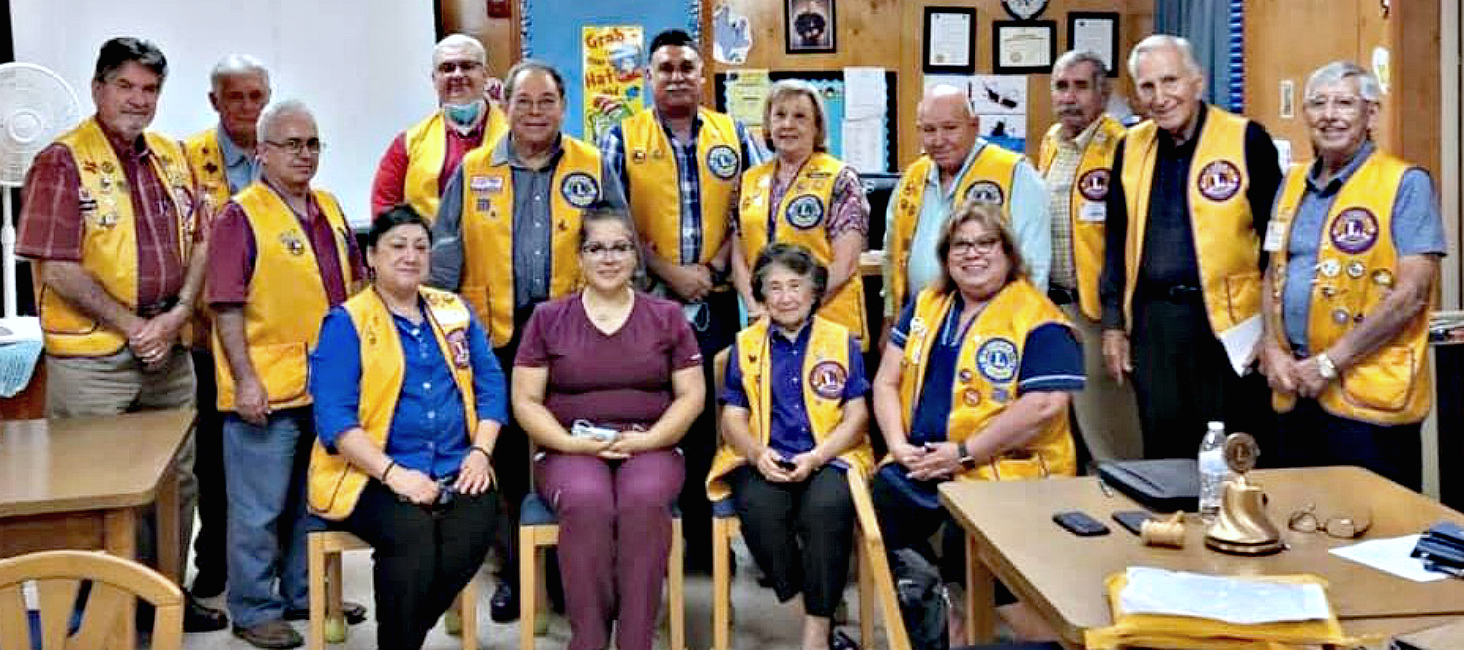 PDG Aurelio Villarreal had an awesome meeting with Rio Grande City Lions. He inducted three new Lions. Lions Sergio Barrera, his wife Hortadalia and Sandra Raymond.
---
With great Honor, IPDG Connie Swartz was presented the Ed Flood Award along with her pin by PDG Mark Todd. She expressed her sincerest gratitude for this Honor! "Thank you" to the Texas Lions Foundation for this Honor.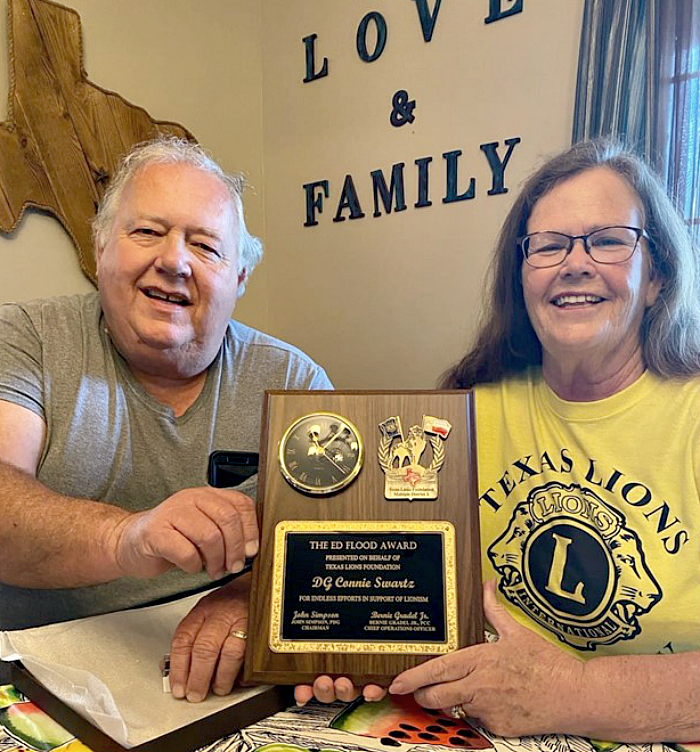 ---
District Governor Rosalio Rosales had the honor of Inducting the new club officers of the Pharr Centennial Club on August 11, 2021, while PDG Juan Lopez installed the five (5) new club members. Special recognition goes to Lion Emma R. Garcia for having recruited seven (7) new Lion members.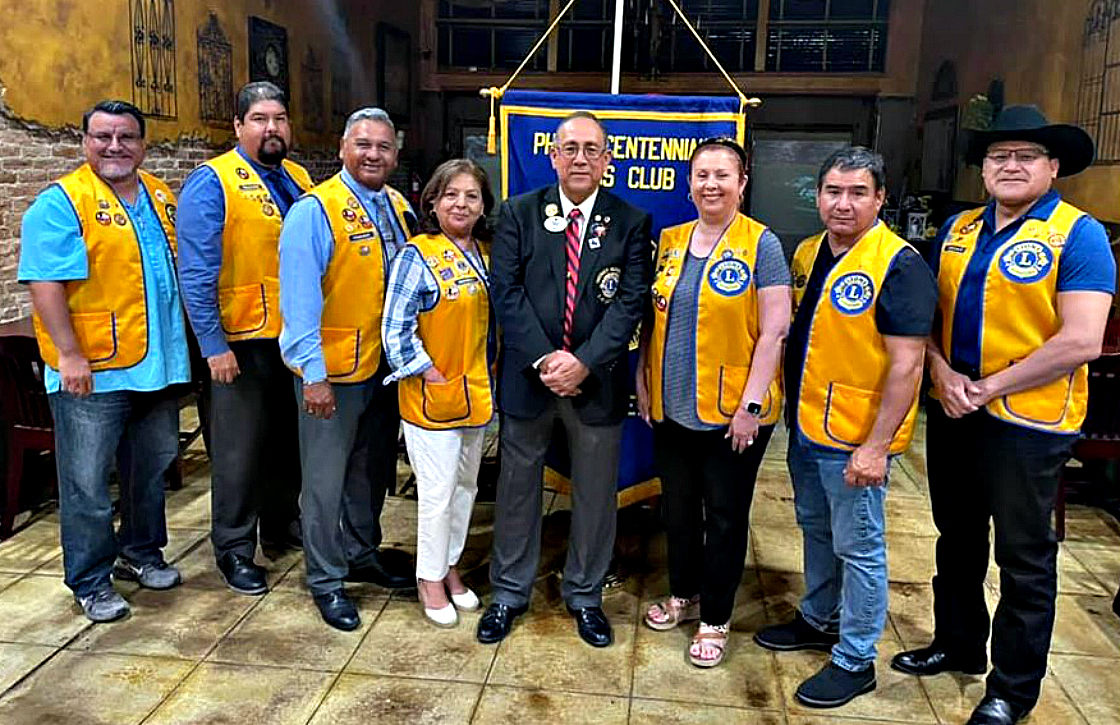 District 2-A3 Governor Rosalio Rosales with the new officers of the Pharr Centennial Lions Club 2021-2022.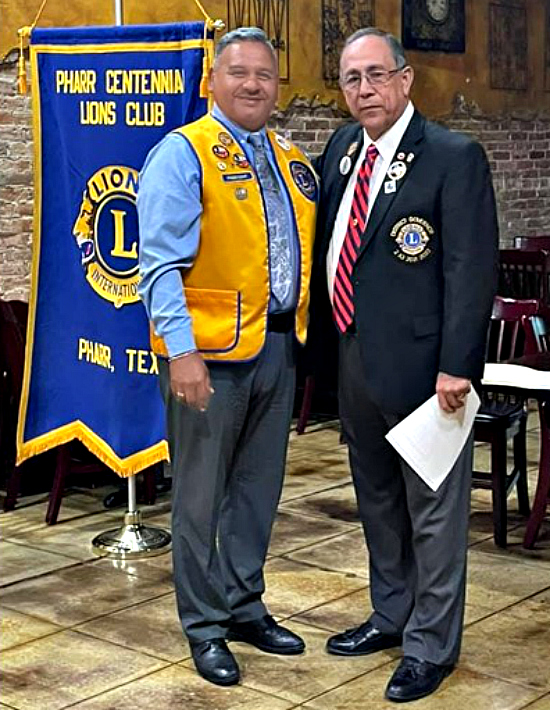 District 2-A3 Governor Rosalio Rosales and Frank Nunez the newly installed Pharr Centennial Club President for 2021-2022.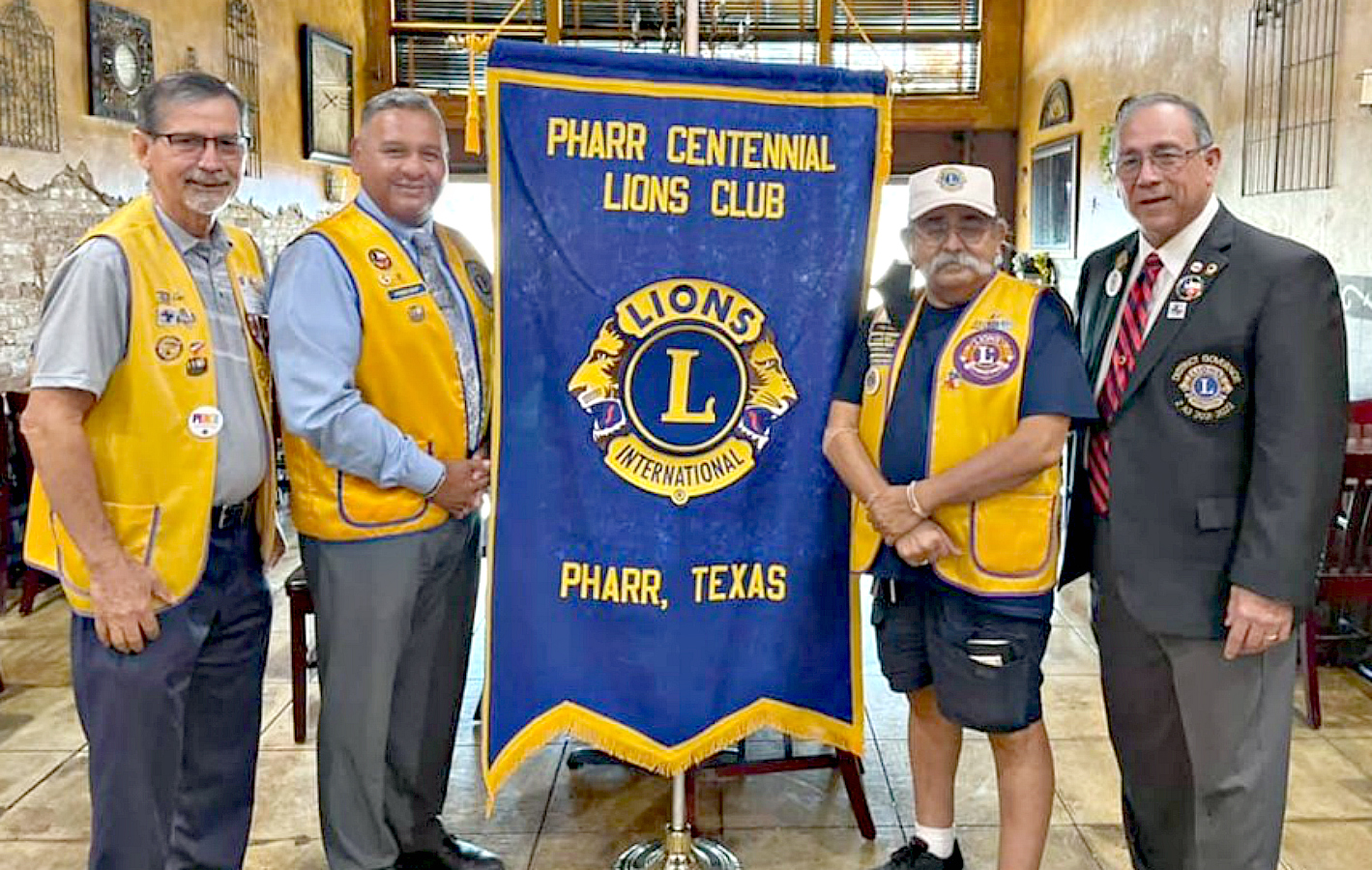 Pictured left to right are PDG Juan Lopez, Pharr Centennial Lions Club President Frank Nunez, GMT Coordinator Basilio Saldana, and District Governor Rosalio Rosales.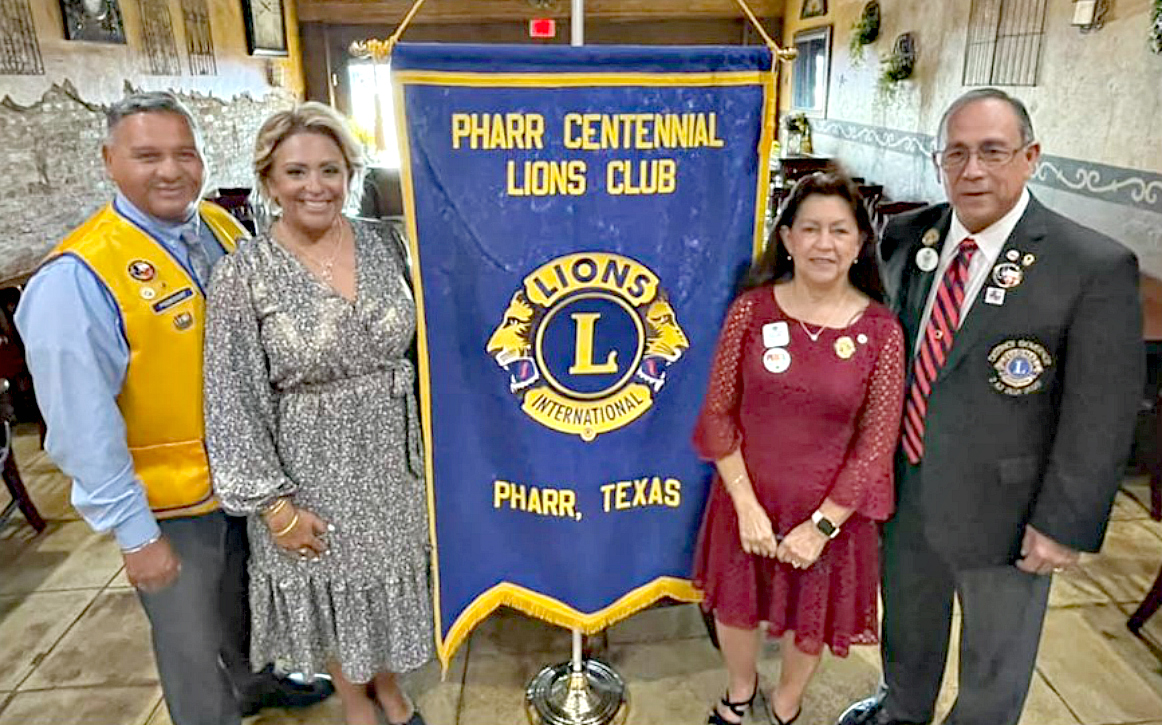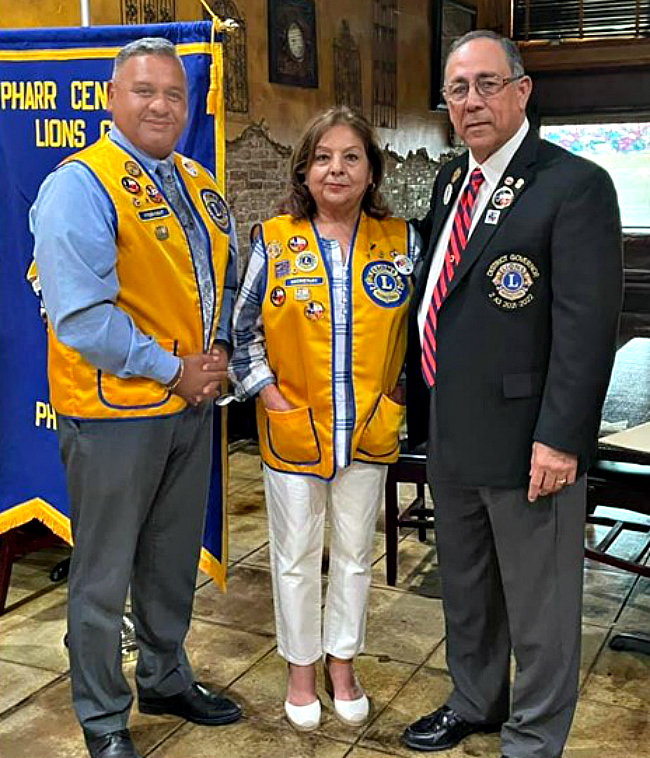 ---
Texas Lion's Council of Governors Meeting was held in Kerrville, August 6th and 7th. They were honored to have the Lion's Club International President Douglas X. Alexander as their guest speaker and International Director Ernesto "TJ" Tijerina. Representing District 2-A3 were DG Rosalio Rosales, 1VDG Joe Ponce, and 2VDG Laura Clark. We hope you enjoy the following pictures of the "movers and shakers" for the Texas Lions Club.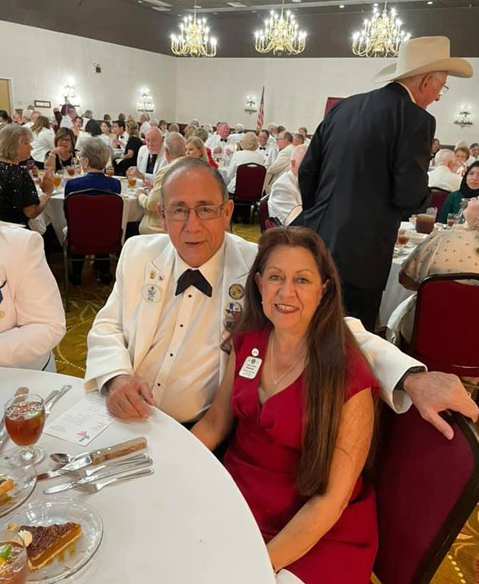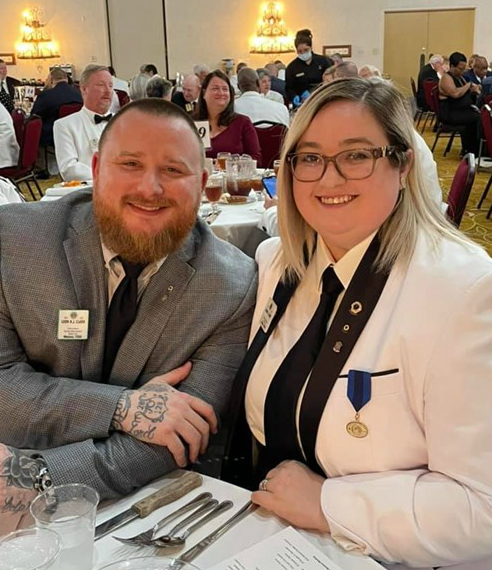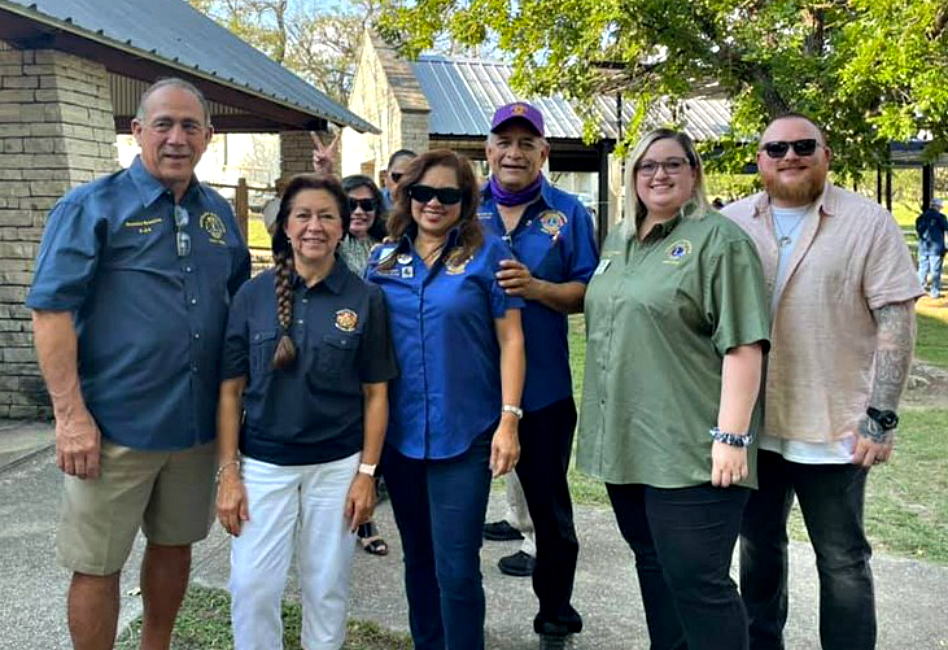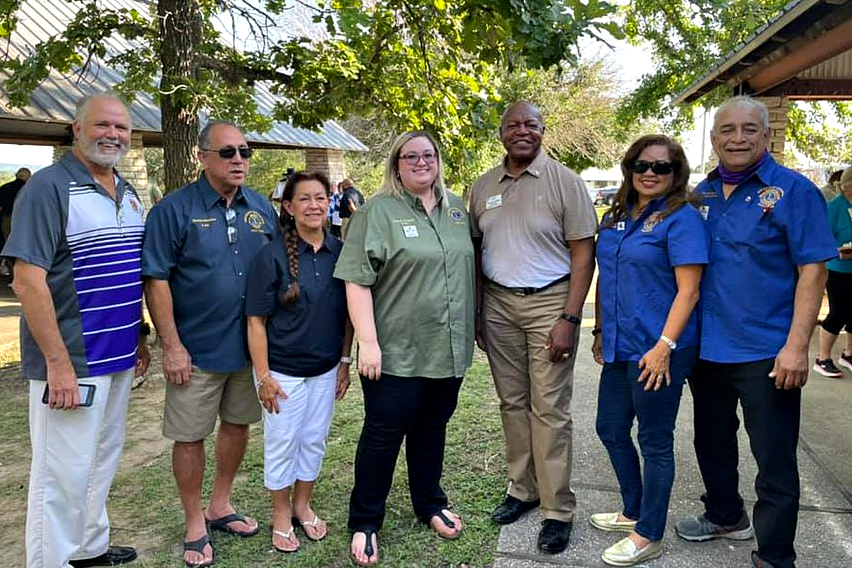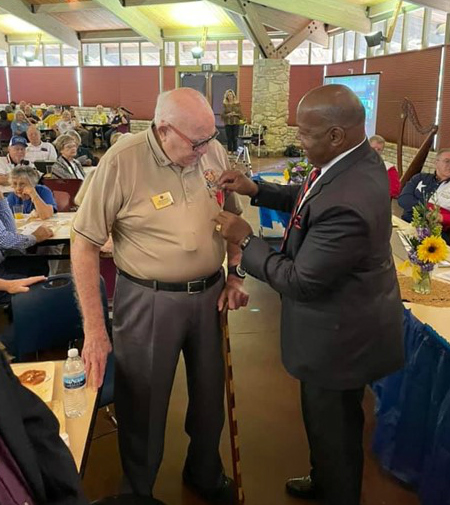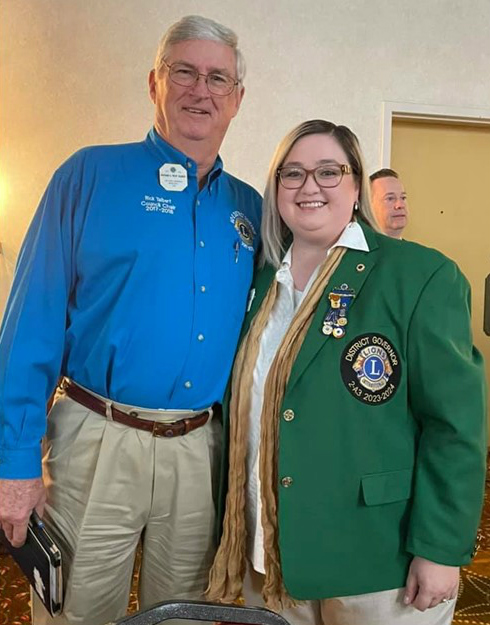 ---
THE FOLLOWING PHOTOS ARE FROM OUR 2021 -2022 1ST DISTRICT 2-A3 CABINET MEETING ON JULY 23 - 24, 2021 IN ROCKPORT, TEXAS
We were honored to have the Lions Club International Director Ernesto "TJ" Tijerina inducting the new Cabinet Members and for being the guest speaker. Special thanks to the Aransas County Women's Club and the Corpus Christi Women's Club for being the host for the event.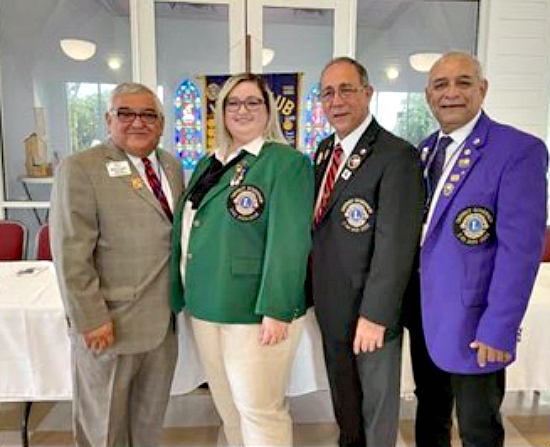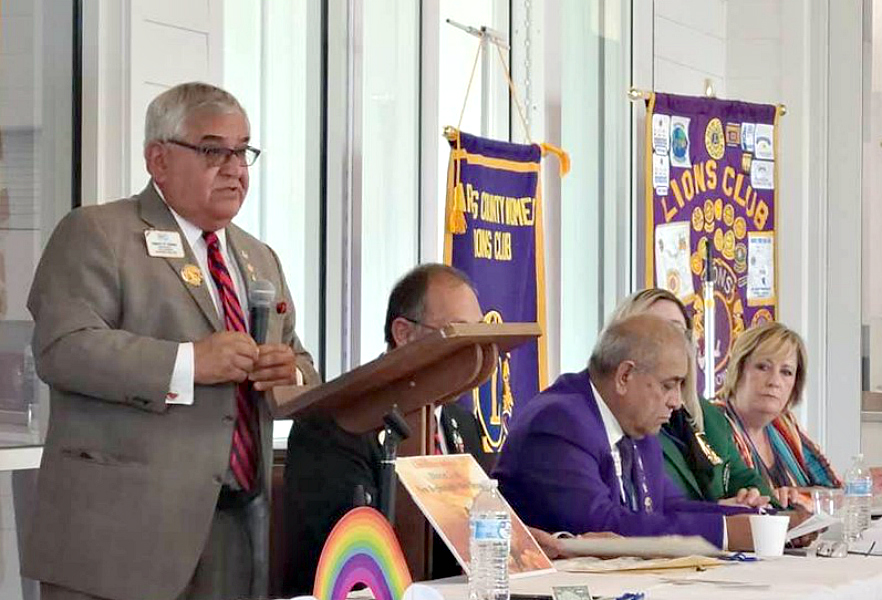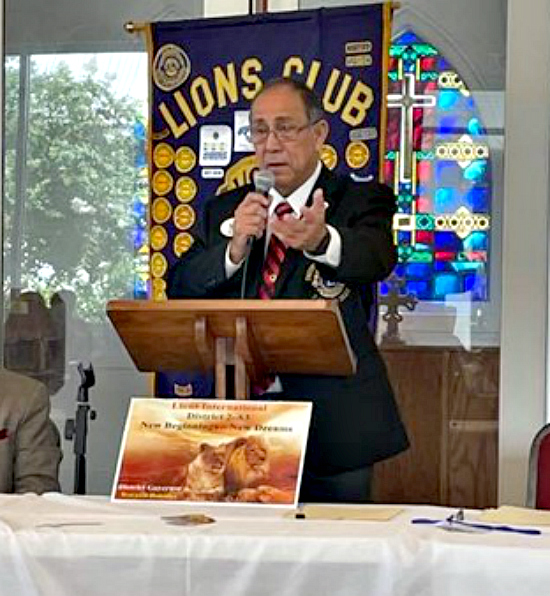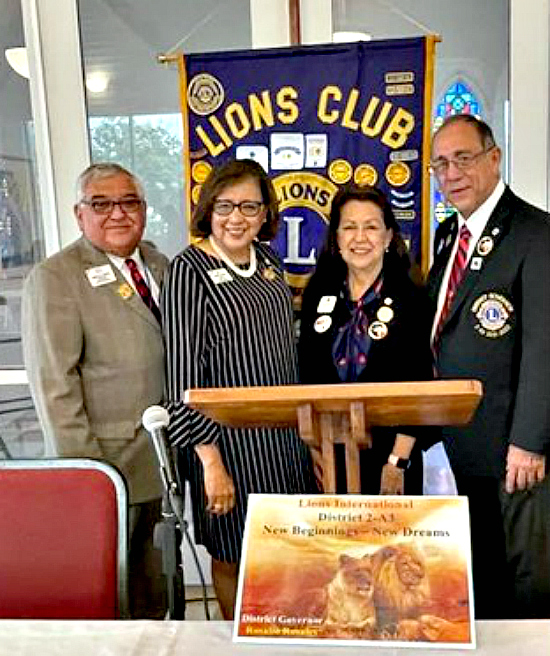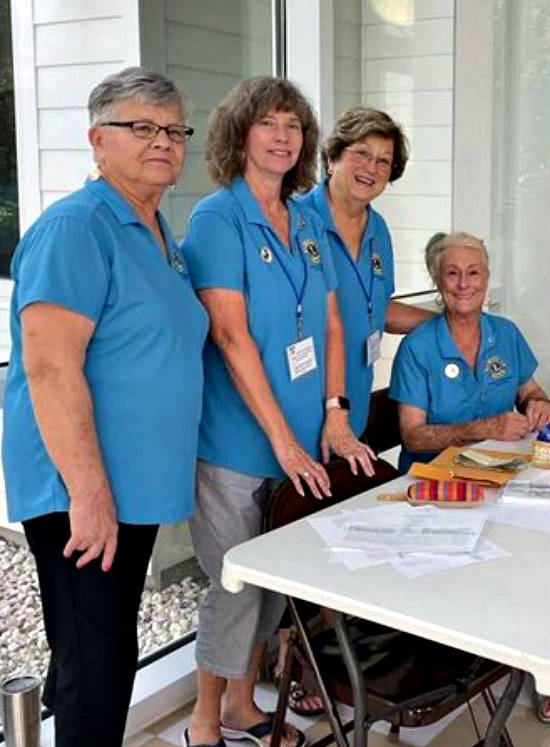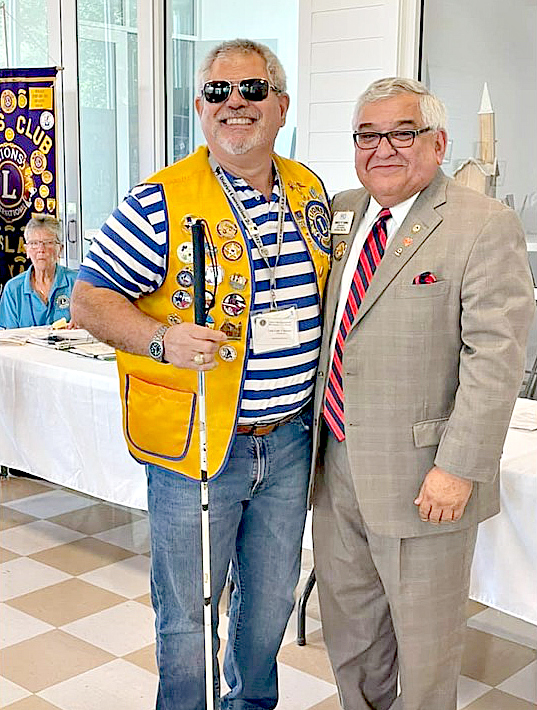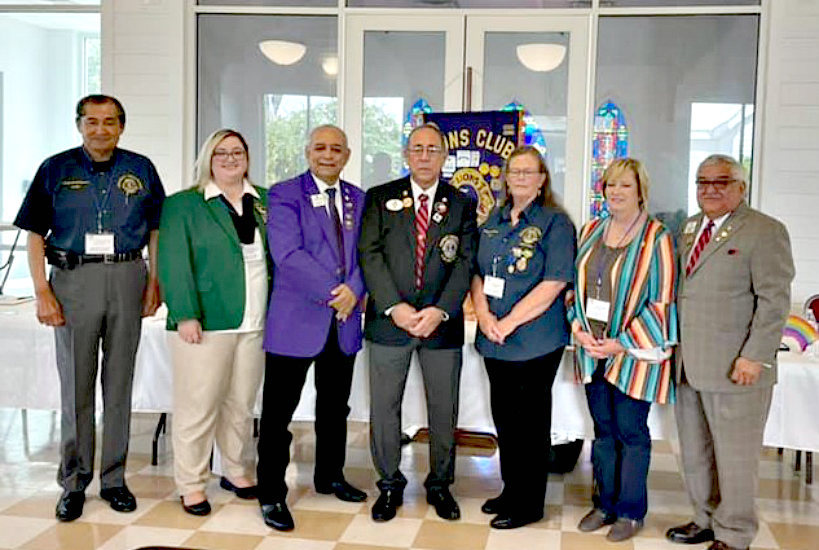 ---
District 2-A3 is one of 16 districts that comprise Multiple District 2 (Texas) in Lions Clubs International. The following counties are within the district boundaries:
Brooks, Cameron, Duval, Hidalgo, Jim Hogg, Jim Wells, Kenedy, Kleberg, Nueces, San Patricio, Starr, Willacy, and Zapata
---
2021-22 Lions Clubs International Officers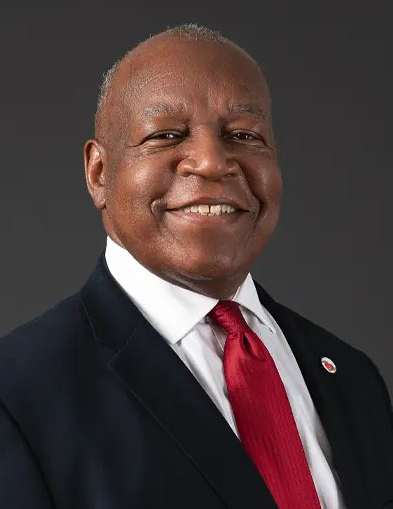 Douglas X. Alexander
International President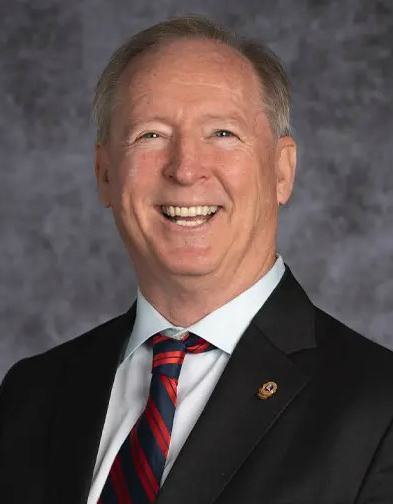 Brian E. Sheehan
First Vice President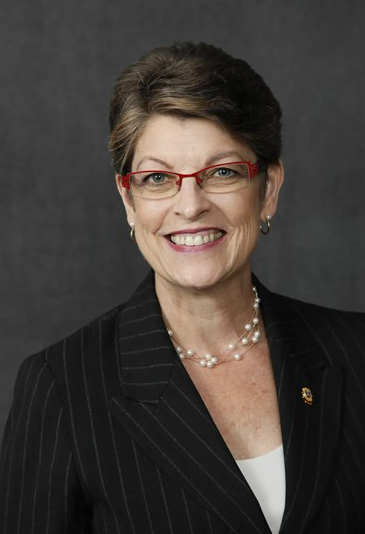 Dr. Patti Hill
Second Vice President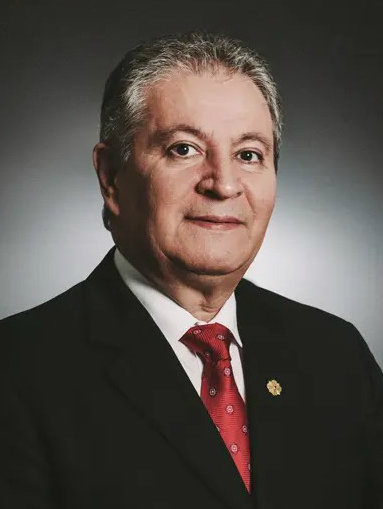 Fabrício Oliveira
Third Vice President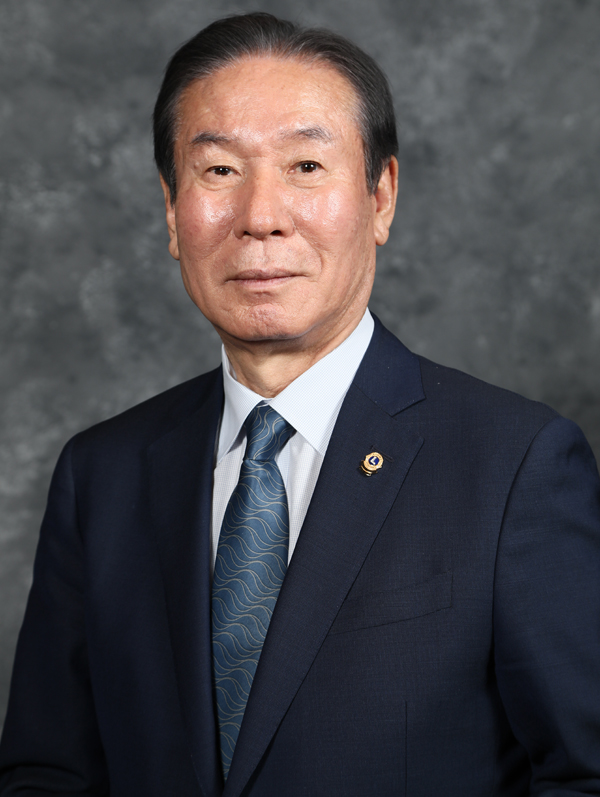 Dr. Jung-Yul Choi
Immediate Past President & LCIF Chairperson
Lions Clubs International is the world's largest service club organization with more than 1.4 million members in approximately 46,000 clubs in more than 200 countries and geographical areas around the world.