MDA - 2024 Niagara Convention
May 31 - June 2 - 2024
Hosted by St. Davids & District Lions Club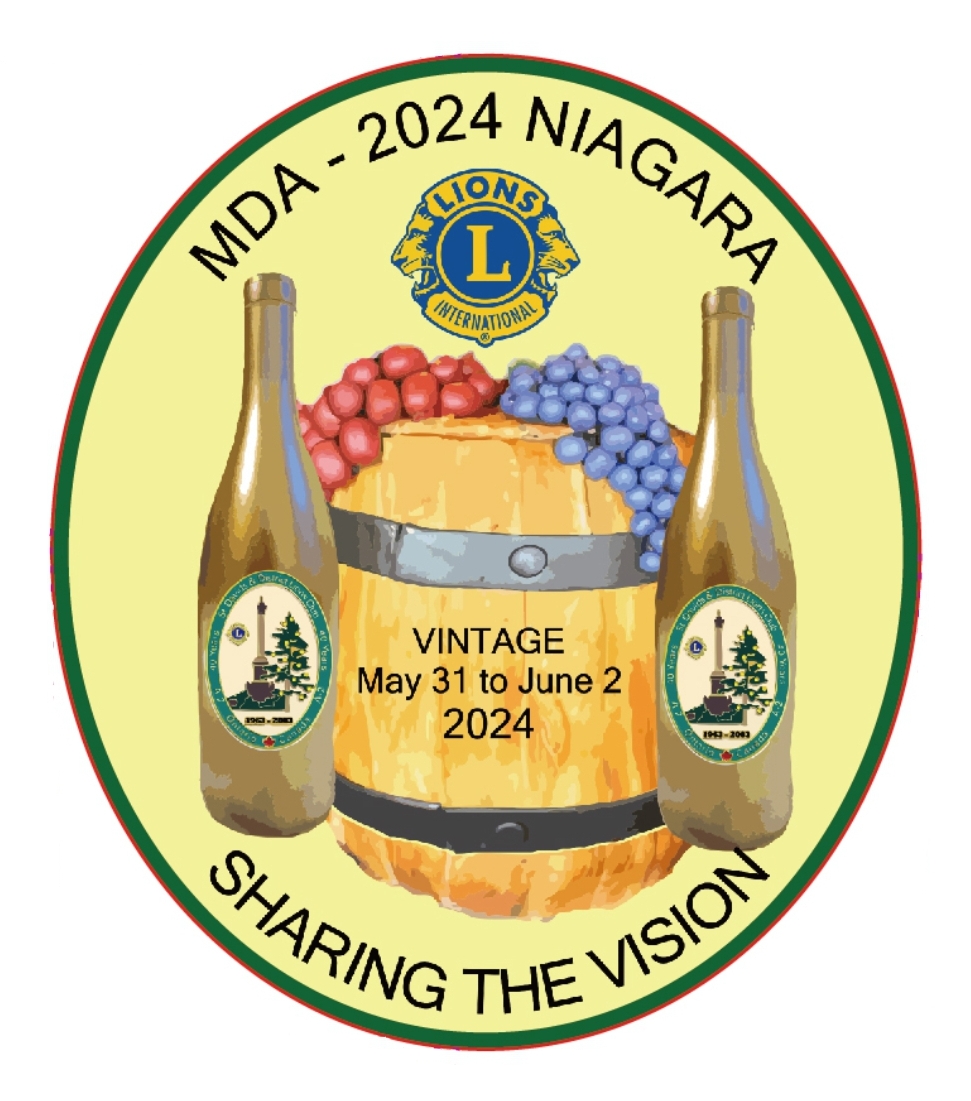 Due to the unprecedented demand for lodging at the MDA 2024 Niagara convention headquarters hotel delegates and guests may be transferred to the Best Western St Catharines Hotel & Conference Centre to reserve rooms.
The Best Western is located 3k or about 6 minutes from the Holiday Inn. Convention room rates will still apply and this hotel includes a complimentary guest breakfast. If delegates are transferred to the Best Western they will be advised to use convention registration code: 2189.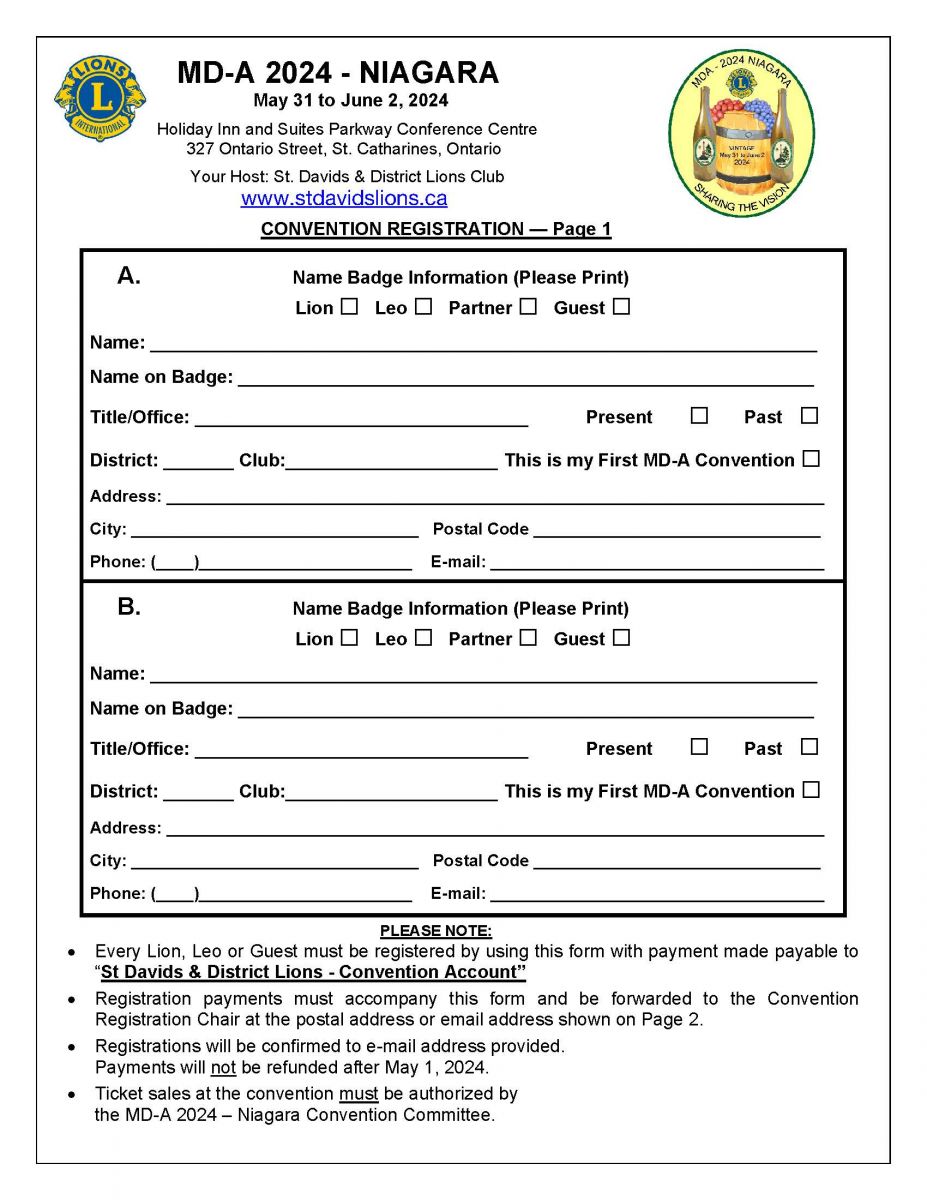 ---
International Director for Canada 2025-27
Promotion