A Message to ALL District A2 Lions Clubs

There is a tremendous need to provide warm, dry socks for marginalized people of all ages, gender and walks of life in our communities and communities across Canada. The Salvation Army operates many community response programs.

As your District A2 Global Service Team Co-ordinator I have a suggestion for an excellent easy Service Project. Collect your socks for a "SOCK DRIVE". Either donate them to a local community aid group or save them for collection. (The poster below describes our project.)

Please join in and improve the well-being of those less fortunate.
As you know Lions International is making a concerted effort to SERVE and report our millions of Service Projects around the world. So I am asking all A-2 clubs to join in this project and for club secretaries to report any service hours involved to Lions International on your clubs MyLCI page. In fact any and all service hours should be reported no matter how small or large they may be!
Lion Allen Snider PDG
GST Co-ordinator
a.snider@a2lions.org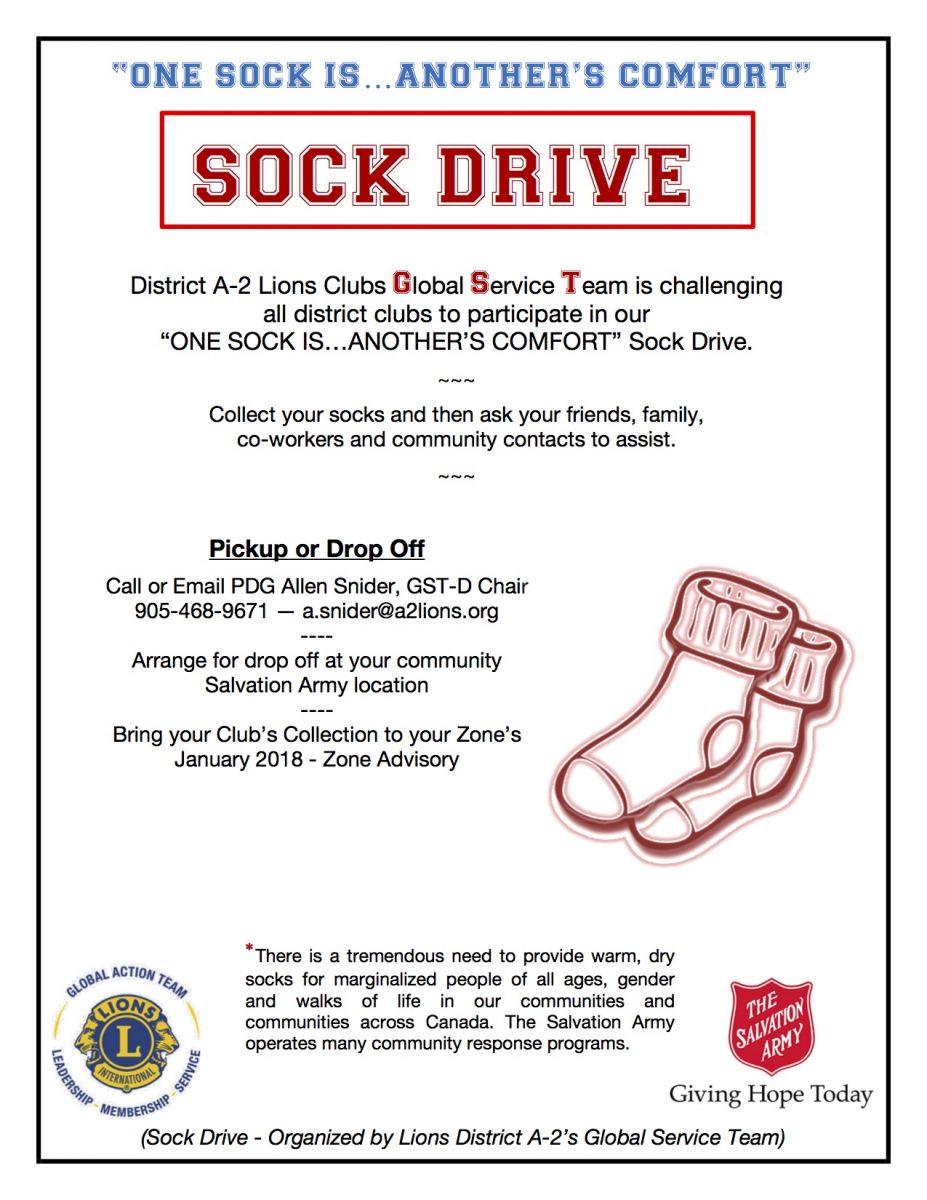 Sock Drive News from around the District!
Black Creek Stevensville Club Secretary Carole-Ann Facey-Bourgeois said "Knock Your Socks Off" when she coordinated her clubs sock drive. Her club members, friends and fellow workers responded with over 500 pair! Well done! We Serve...