Lions Eye Care Niagara & Niagara Health Foundation Celebrate 100% Participation
from the Niagara Region Lions Clubs
---
Lions Al Beamer & Herb Lodde, winner Annita Tudor & Lion Ken Suthons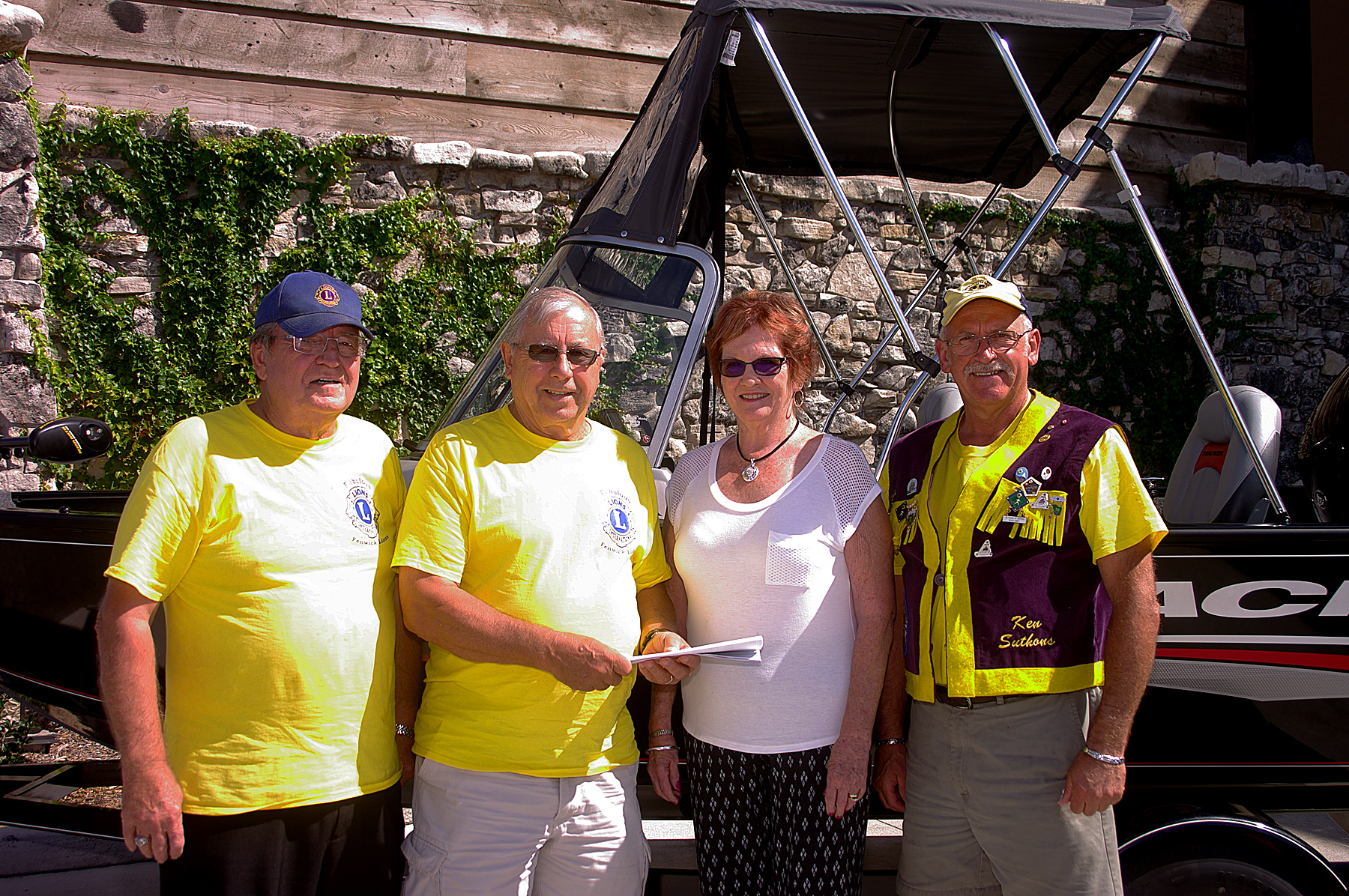 On September 20, 2016 the Fabulous Fenwick Lions Club turn over the Tracker 16.5' boat, 75HP motor & trailer to the winner of this year's Wheels & Waves raffle, Annita Tudor of St. Thomas Ontario at the BassPro store in NOTL.
The Fabulous Fenwick Lions donated $7,500of the proceeds of the raffle to the Lions Foundation of Canada Guide Dog Program, $6000 to sponsor a Canine Vision Dog & $1,500 toward our Region 38E Zone Chair Lion Holly Cavanagh's 2016-2017 project of raising $12,000 for an Autism Assistance Dog. This will be the 16th dog we have sponsored from the proceeds of our raffles.
The Fabulous Fenwick Lions Club would like to thank all those Lions who supported this year's raffle.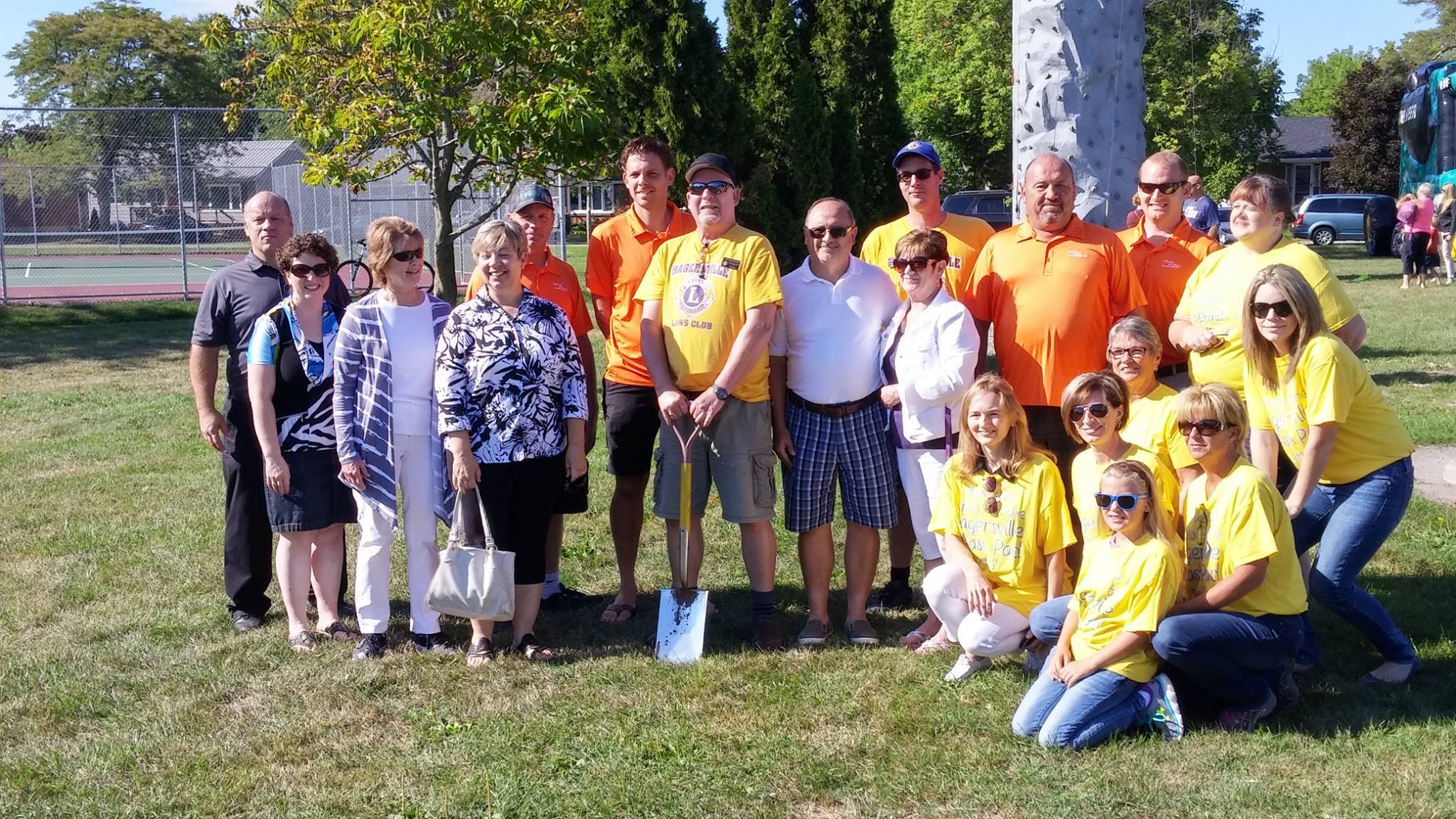 What great day in Hagersville Park. Excellent turn out for Summers End Festival and a great Ground Breaking Ceremony for the Splash Pad. Many of our sponsors and friends turned out to see this momentous occasion. In the picture atached are our partners from the Wanda and Scott Salverda Memorial Foundation, Steve and Shaun Salverda, the gang from R. A. Bennett Insurance, Aviva Insurance rep Mike, Jennifer Peart from FCC, and Janice Miles and Sandra Maggio.
We have poured the concrete, got most of the service building up and have about 4 weeks of work left before the frost sets in.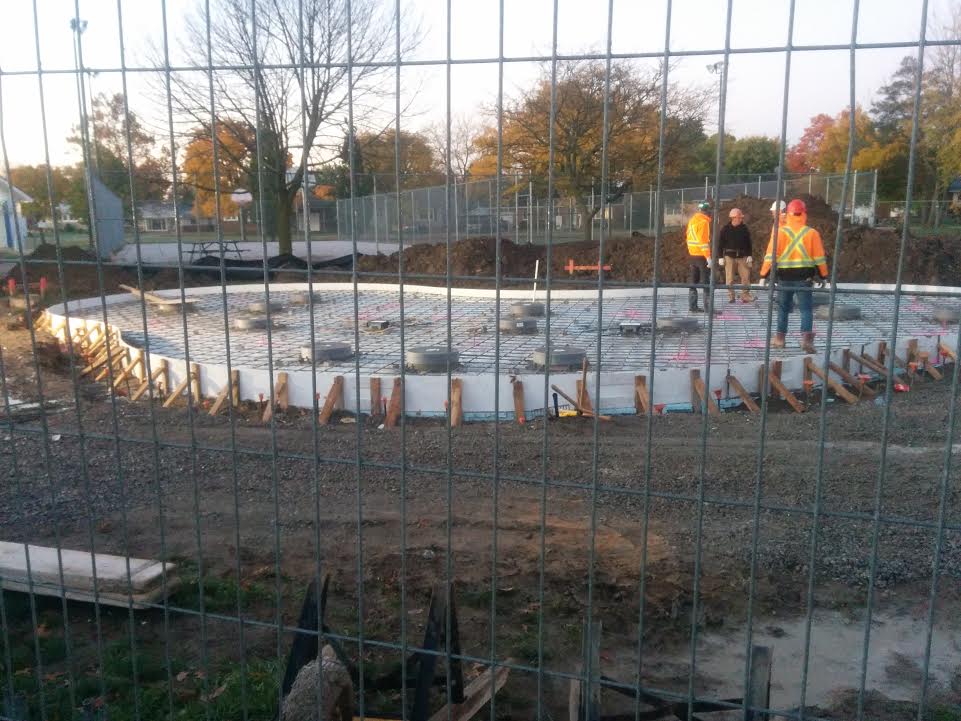 The project will be cleaned up and finished in the early spring. Water will be flowing on the Victoria Day weekend of 2017.