District A-2 Service Projects for 2021-2022
---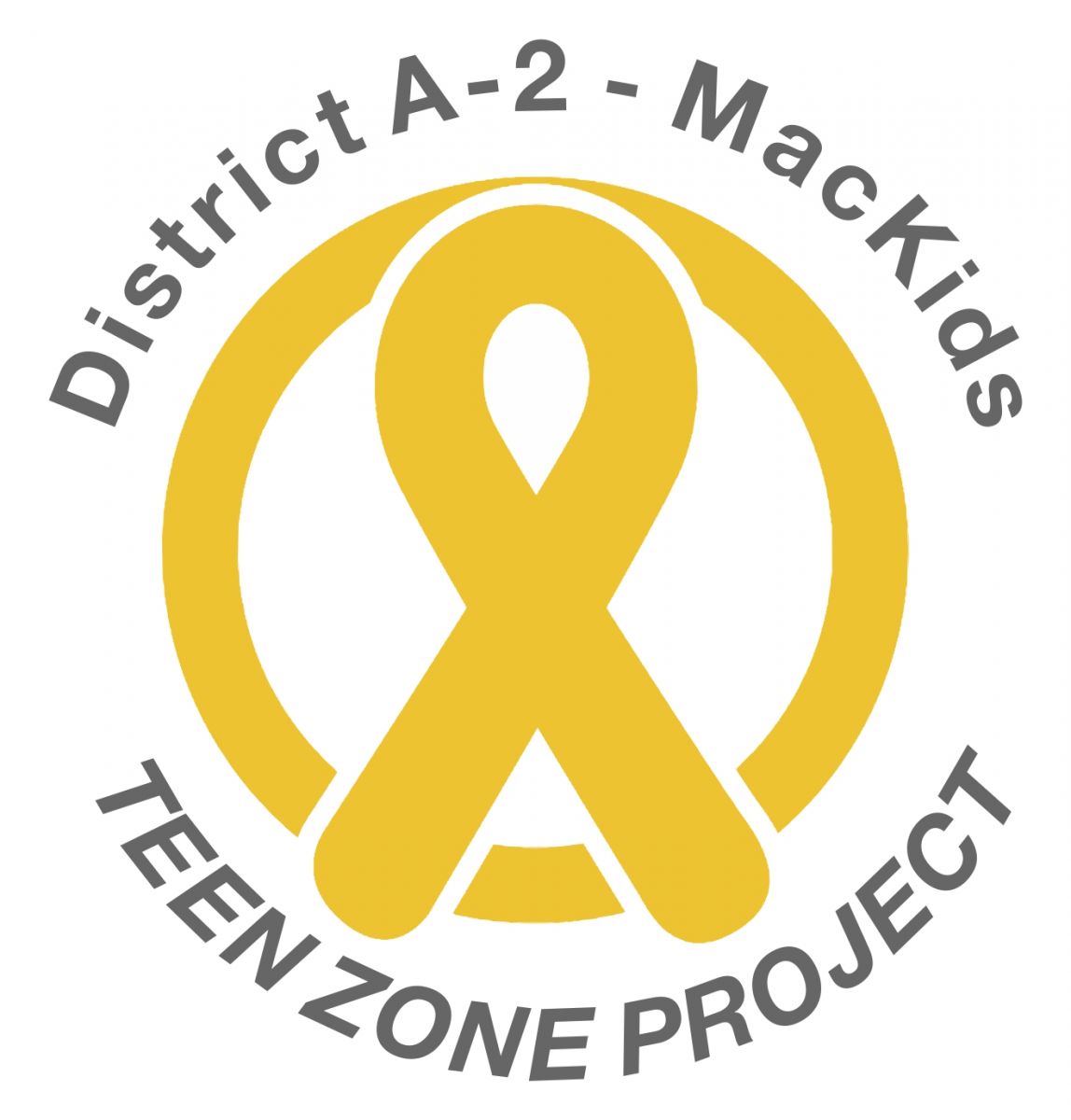 MacKids Childhood Cancer Project
District A-2 MacKids 'Teen Zone'
Mission Accomplished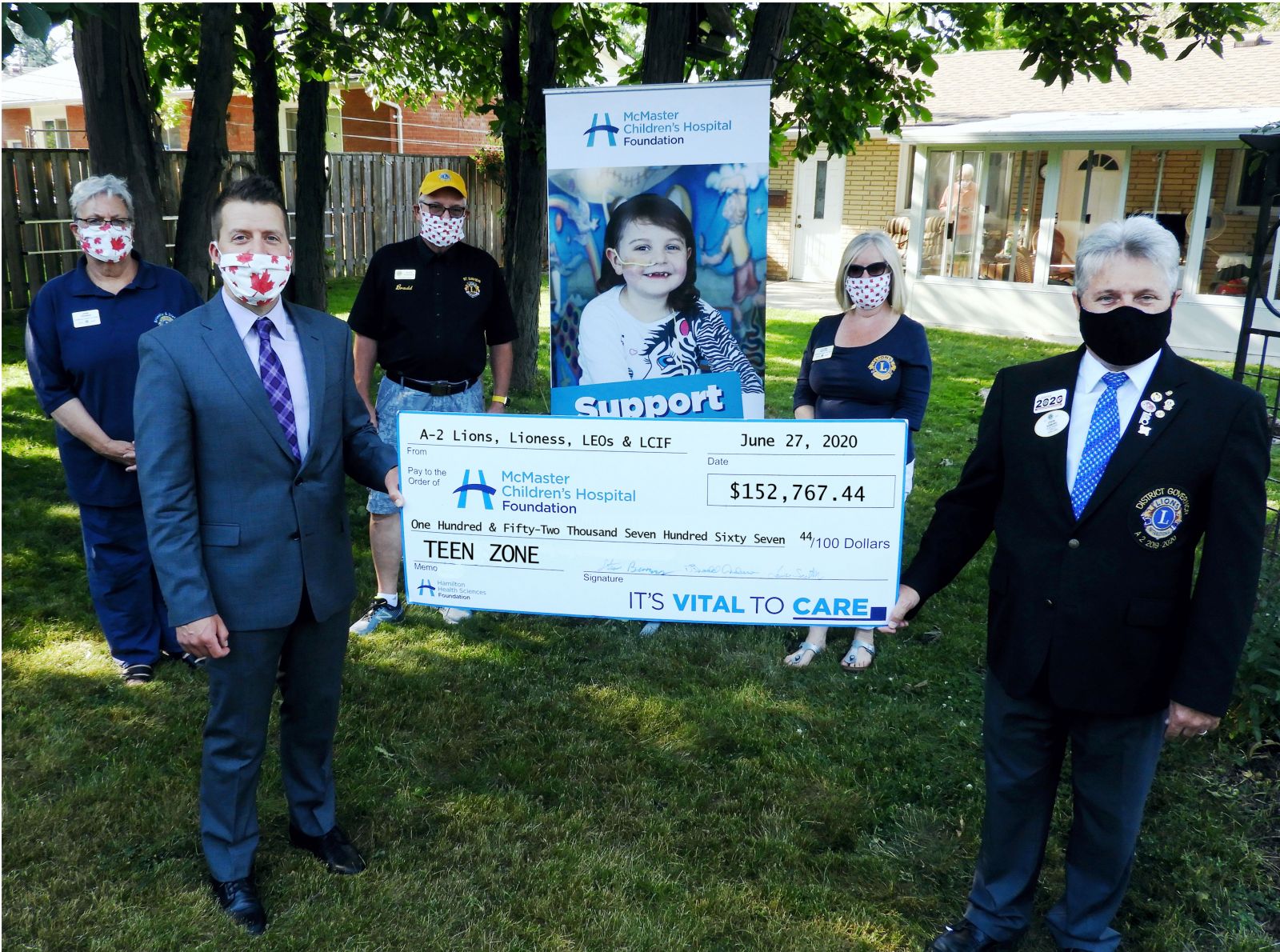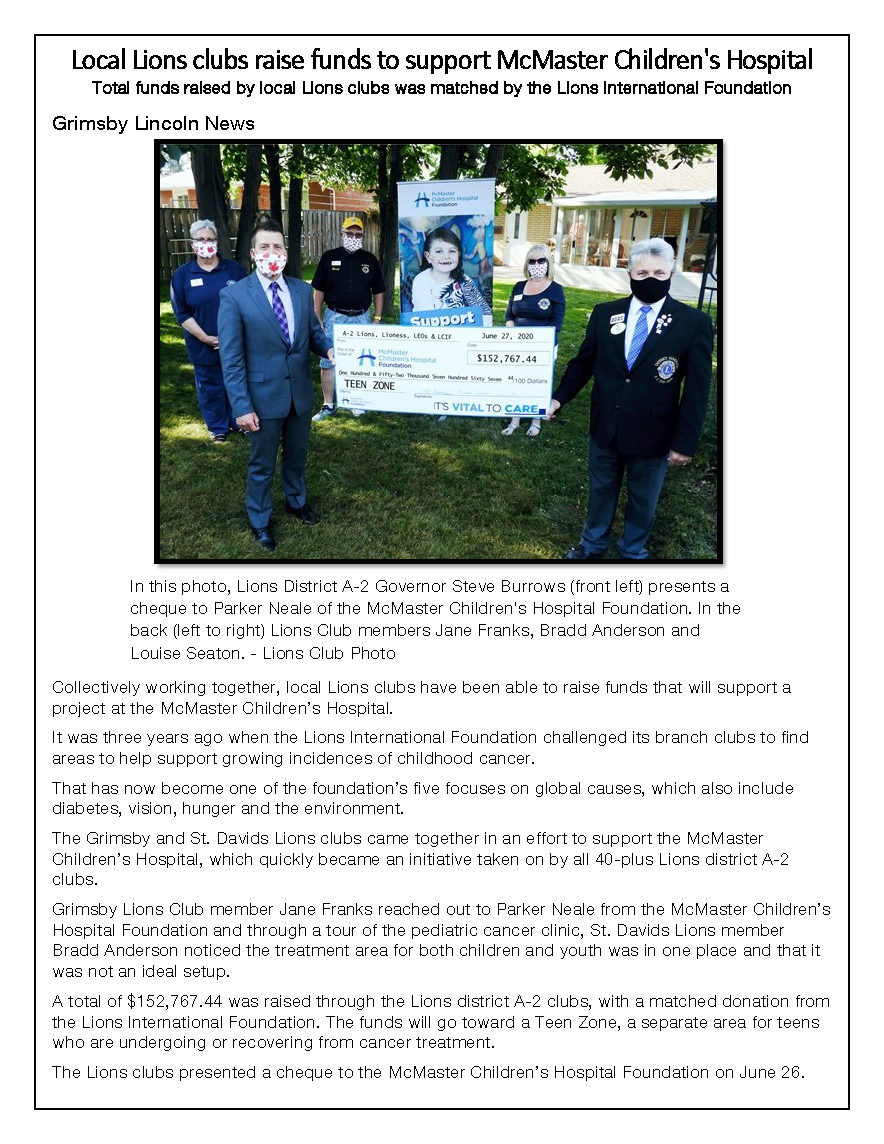 Lions Clubs Champion MacKids Childhood Cancer Project
After a series of meetings and a tour of McMaster Children's Hospital's Oncology Clinic members of the Grimsby & St. Davids Lions discovered there is real need for the redevelopment of the clinics area that supports youth of all ages of during chemotherapy. In particular there is a need to provide a space for teen age patients and the creation of a 'Teen Zone'. The redevelopment cost to create the Teen Zone was estimated at $150,000.
Further to our meeting with McMaster staff local Lions consulted the scope of the project with our Lion Club Charity: Lions Clubs International Foundation (LCIF). Indeed, the hospitals need to develop a space for teen age patents would be considered for a $75,000 LCIF matching grant.
As a result, the Grimsby & St. Davids Lions Clubs challenged the other Lions Clubs in our area (38) to join us to raise $75,000 that would be matched by our Lions International Foundation in our collective global effort to fight Childhood Cancer.
To date we have secured over $44,000 in contributions from our district clubs. These contributions are a result of various Lions & Lioness Club fundraisers such as Golf Tournaments, Fish Fries and Raffles. For example: The Grimsby Lions are planning a Pre-Teen Dance on Friday, November 22nd at the Peach King Centre. All proceeds will be directed to the MacKids Teen Zone Project.
Personal contributions to our MacKids Teen Zone Project are welcome through our Lions District A-2 Charities.