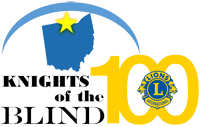 Ohio Lions State Convention
May 18-20, 2018
at the
Columbus Marriott Northwest
5605 Blazer Parkway
Dublin, OH 43017
(614) 791-1000
www.marriott.com
What's Happening at the Convention
Special Guest: Past International President J. Frank Moore III of Daleville, Alabama, will be with us for a jam-packed weekend!
Friday: Our Opening Dinner, including our annual USA/Canada Forum auction, kicks off the fun. The theme for the night is Team Ohio, so wear your favorite team jersey!
Saturday Morning/Afternoon: Opening business session, leadership sessions, including a chance to meet with the International Director Candidates, and awards lunch (theme is Las Vegas), the afternoon business session, district caucuses and voting.
Saturday Evening: Since dinner is on your own, check out the many restaurants that Dublin, Ohio, offers via the Dublin Convention Bureau at: www.visitdublinohio.com and then return to the hotel to listen to the Jim Harris Band and enjoy hospitality in the ballroom.
Sunday: We will honor those Lions who have passed away this Lion's year at our memorial service and then celebrate the accomplishments of this past year at our Grand Banquet. Checkout the Ohio Lions website, www.ohiolions.org, for MD-13 Ballot items and of course the items up for bid at this year's Forum auction!!!